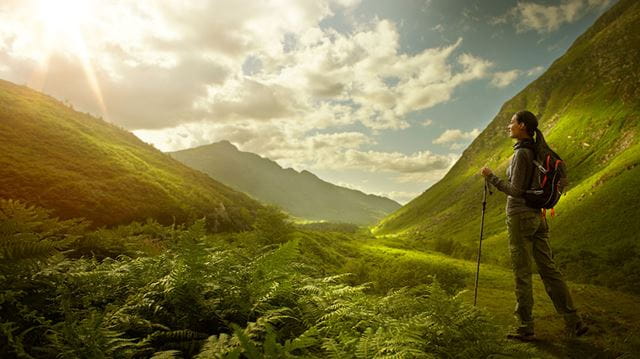 Now that travel restrictions are being lifted and holiday accommodation is reopening all across Britain, you're once again free to explore the best of what these isles have to offer.
To help point you in the right direction, we've rounded up some of our favourite domestic holiday experiences, covering everything from seaside delights to shimmering lakes, lavender fields to locomotives…
For the latest information on domestic breaks and travelling, visit our dedicated coronavirus advice page.
1. Orkney – seek ancient sites and wild wonders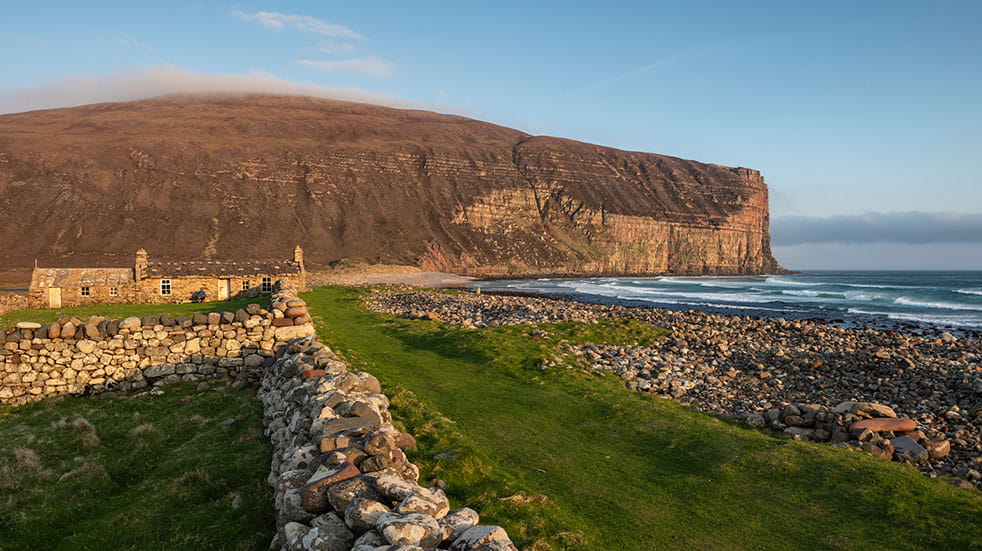 On an August day, Orkney's white-sand beaches and gemstone bays could almost be mistaken for the Caribbean – except they're even better. Because which coast couldn't be improved by a swooping troupe of seabirds, a lush garnish of grasses and flowers, or a passing pod of whales and dolphins?
Just off Britain's northernmost tip, the Orkney isles have all these wild wonders – plus more besides. Spend a week island-hopping (by plane or ferry) to discover sea-sculpted cliffs packed with nesting puffins, beach-bistros serving plump hand-dived scallops, and sacred Neolithic sites such as the Stones of Stenness. In summer, the sun doesn't set until 10.30pm: great news, because you'll want to cram your days to the rafters.
2. Snowdonia – go gently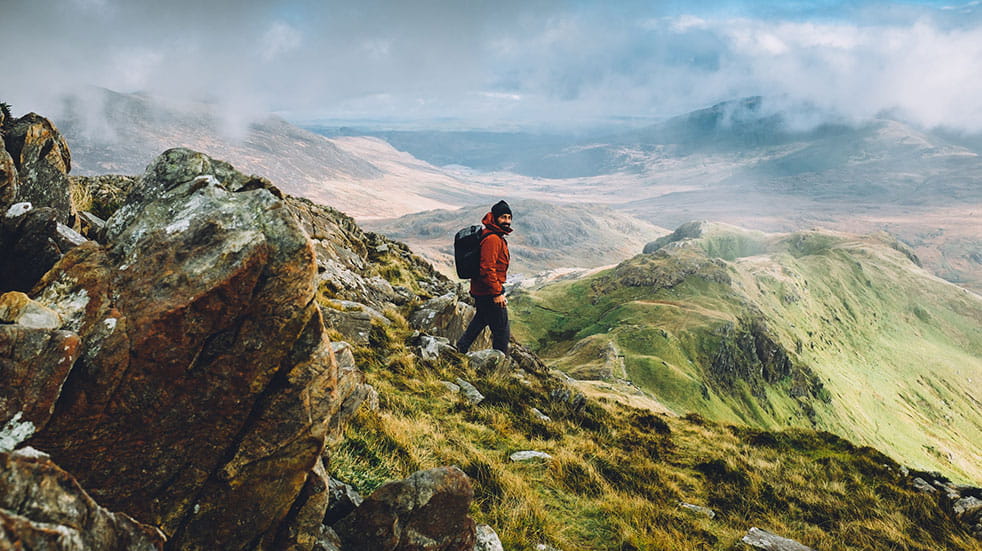 Its mountains might be catnip for climbers, but there's more to Snowdonia than thigh-busting yomps: this is a land of gentle cycling trails and beautiful bridleways; of award-winning coastal golf courses; of tranquil waterways for fishing and canoeing.
Tucked between peaks you'll find Caernarfon and Conwy castles – not quite as old as the hills – while the long, meandering shoreline boasts sugary beaches and picturesque villages. There are the walking trails, of course: from easy hikes (like the rambling three-mile Cwm Idwal circuit) to multi-day jaunts on the Wales Coast Path. And, for an effortless climb, there's the dramatic Snowdon Mountain Railway.
3. Suffolk – take a creative approach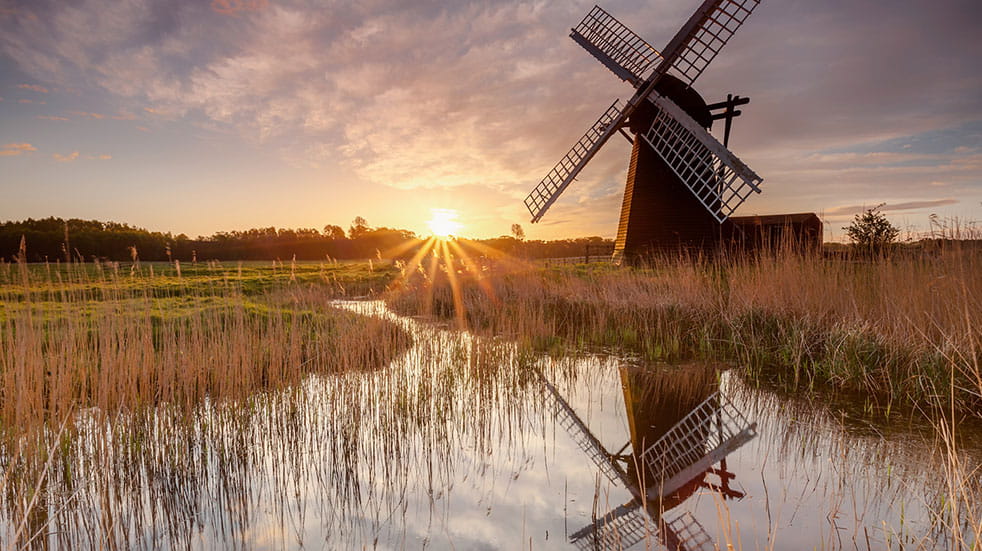 Suffolk's vast sandy beaches grab the limelight, but the county's real magic lies inland. You'll find it in the bucolic beauty of 'Constable Country', which was immortalised in John Constable's famous pastoral paintings – and in Sutton Hoo, whose Anglo-Saxon treasures wowed the world's archaeologists.
There's also alchemy in the air at Aldeburgh's Red House, where Benjamin Britten composed much of his music; and at Melford Hall, where Beatrix Potter often sketched and painted while visiting her cousin who lived there. Inspiring, enchanting and brimful of stories, Suffolk is just the tonic for curious minds.
• How crafting can boost your mental wellbeing
4. The Cotswolds – delve into a fragrant, mellow idyll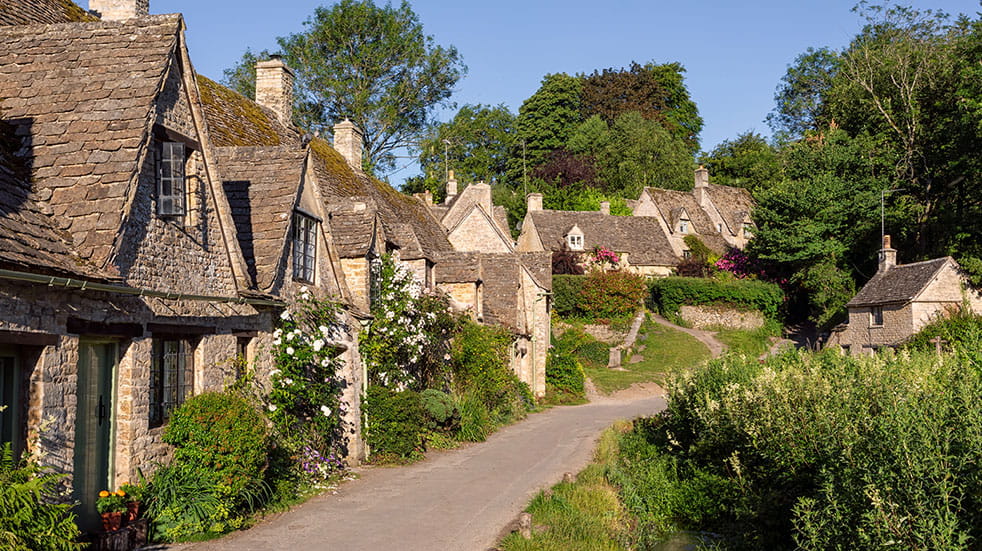 To stroll through Cotswold lavender is to witness the British countryside at its most enchanting. The warm, honeyed scent of summer fills the air and the purple blooms unfurl in every direction in the manner of Provence or Tuscany – except the sun is softer, the crowds fewer and there's a chorus of song thrushes and blackbirds.
Of course, the wider area has much to offer too: you can sip locally sourced tipples at the Cotswolds Distillery, discover William Morris's colourful inspirations at Kelmscott Manor, take a walk at Westonbirt Arboretum and take a ride down memory lane at the Cotswold Motoring Museum. Better yet: book a break at Boundless's Cotswold Cottages and you'll have it all on your doorstep.
5. The North Yorkshire Moors – hop on board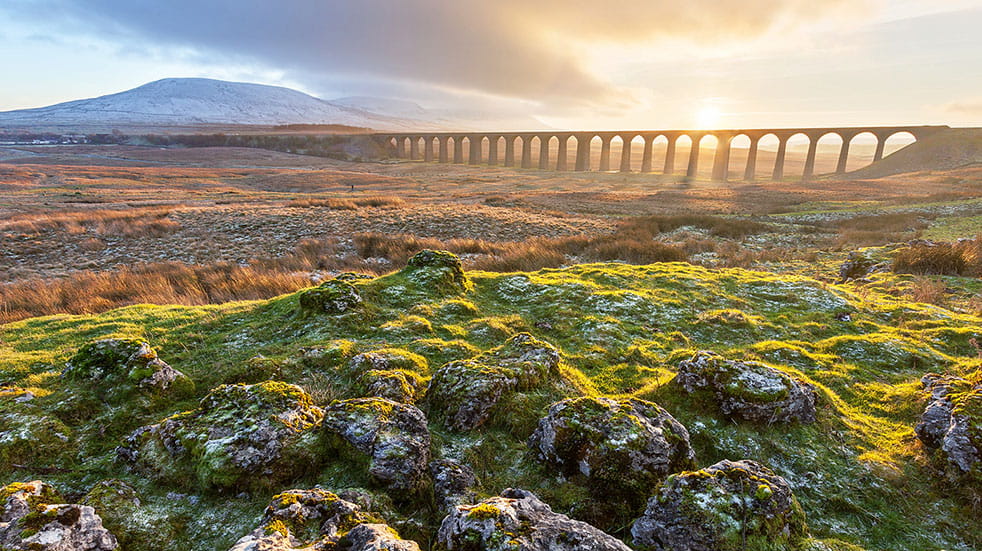 The steam-powered locomotives of the North Yorkshire Moors Railway have stood idle for months, its volunteers forced to stand down. Only charitable donations have kept its turnstiles from closing forever – and when this heritage treasure is finally open for business again, the 18-mile line between Pickering and Whitby will feel sweeter than ever as it meanders through fairytale woodlands, wildflower meadows and heather fields tipped with violet sprigs.
Its vintage-style stations are charming too: like Pickering, with its 1930s tea room; and Goathland, whose screen credits include Harry Potter. All aboard!
• Read our guide to the best railway experiences in the UK
6. Lake District – explore its ups and downs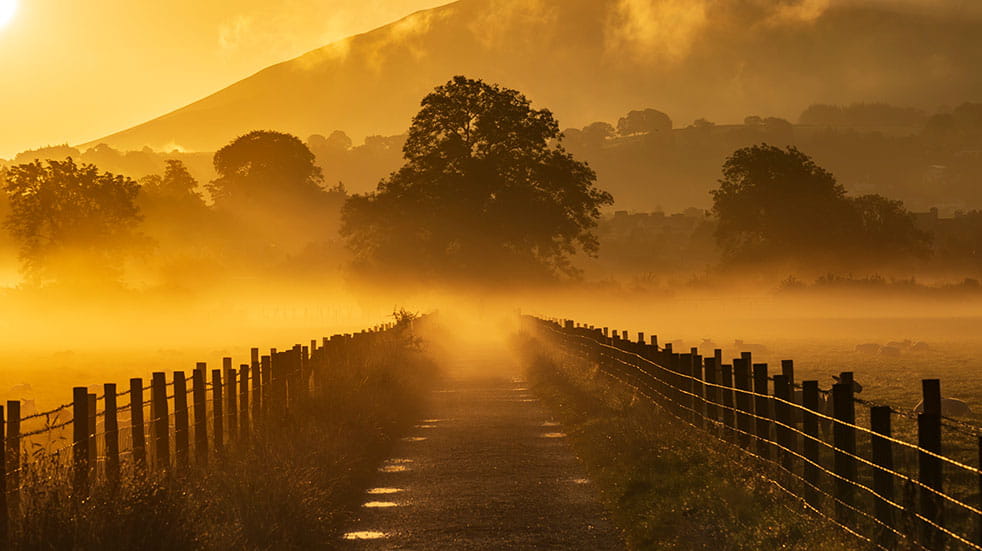 There are myriad ways to embrace the great outdoors in the Lake District: dawdling on lakeside trails (such as Buttermere and Ullswater), tackling the summits of Scafell Pike and Helvellyn, or exploring a Miles Without Stiles route, designed for those with limited mobility.
On Windermere, boat cruises offer unrivalled views, while Derwentwater's activities include kayaking, sailing and fishing. Prefer pedalling? There are muddy mountain routes, smooth tracks for road cyclists, and even electric bikes to make easy work of those inclines. Wherever you venture, Boundless's Parkergate Cottages, nestled under Ullock Pike, come in all shapes and sizes.
7. Cornwall – enjoy an art fix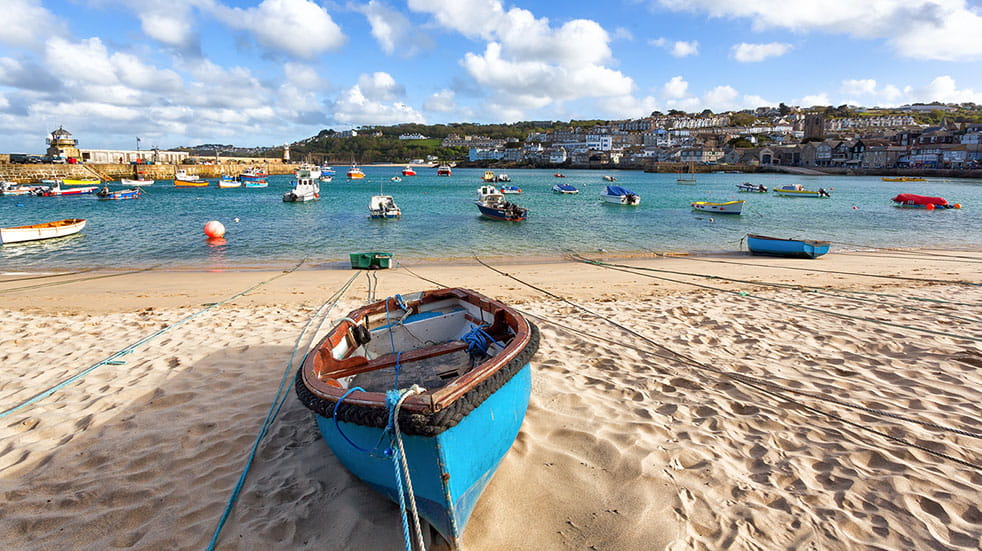 Maybe it's the light? The mind-clearing sea breeze? Or the rich palette of blue skies, golden sands and green countryside? Whatever the reason, painters and sculptors have long flocked to Cornwall, bringing their galleries, workshops and studios with them. Tate St Ives is filled with contemporary British art, while the Barbara Hepworth Museum has a garden full of beguiling sculptures.
For locally inspired paintings, check out Porthminster, Art Space and The Salthouse – while Leach Pottery offers 'Have-A-Go' workshops for budding ceramicists. And with their sea views and period features, Boundless's Treworgie Barton holiday cottages are a work of art, too.
8. Pembrokeshire – get back to nature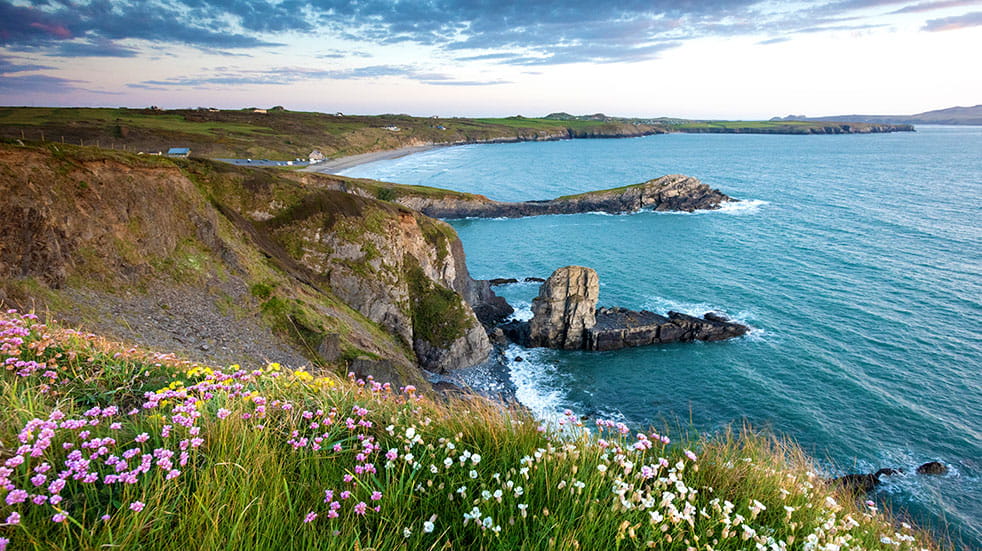 Pembrokeshire's wildlife doesn't know the meaning of social distancing. Here, the skies swirl with gannets and storm petrels, the ocean bustles with basking sharks and dolphins and the Teifi River gorge teems with whiskery otters and handsome red deer.
You can hike, cycle, kayak or horse ride through it all – a cobweb-banishing adventure that stirs the soul and gives local businesses a much-needed boost. Spot minke whales on a trip with Voyages of Discovery, trot on the beach with Nolton Stables, forage for your supper with Llys Meddyg – and feel the call of the wild once again.
9. Isles of Scilly – go island hopping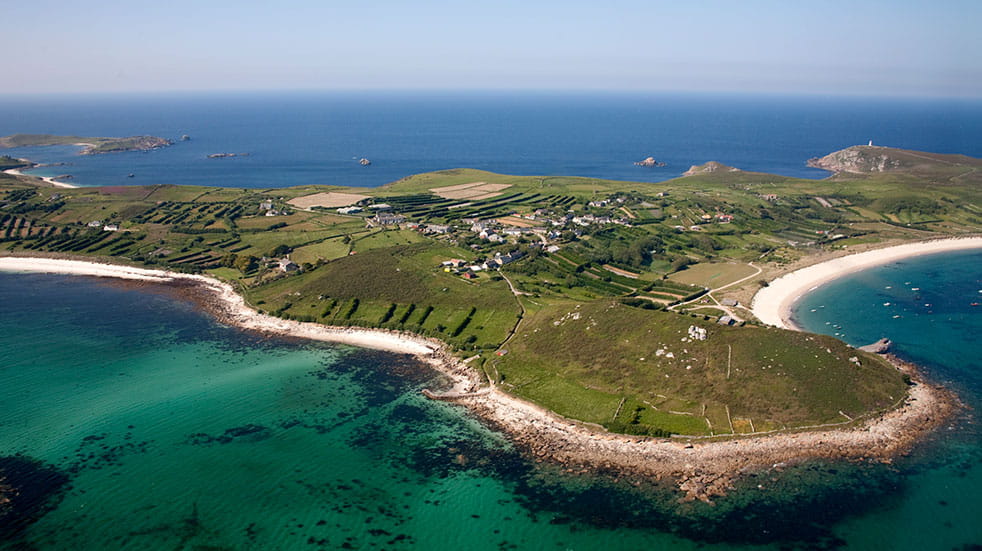 The Scillies are full of surprises. These five islands off the Cornish coast feel like a world of their own with dazzling white beaches and wildflower-strewn heathlands, a lively local food scene and colourful village communities. On St Mary's (home to the airport and main ferry terminal), you'll find gastropubs, galleries and the Holy Vale vineyard.
Love history? Look to St Agnes's storied shipwrecks and Bronze Age relics. For beach-lovers, the silky sands of St Martin's are sublime, while tiny Bryher (just one-and-a-half miles long) is the best spot for shell-collecting and kayaking. Tresco, meanwhile, is laden with subtropical blooms – plus a perky clique of red squirrels.
10. The Highlands – take one of our finest road trips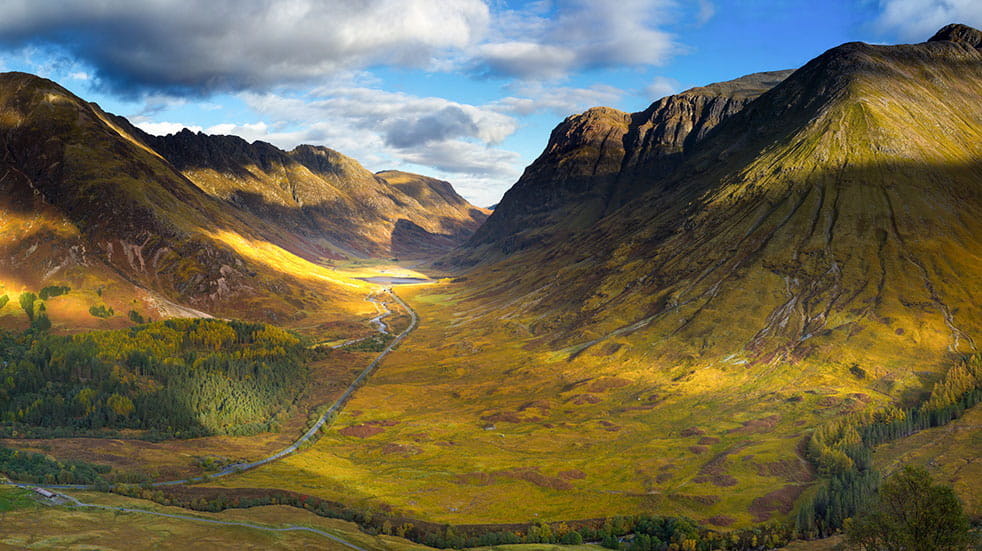 After months of self-isolation, the open road is calling louder than ever – so set your satnav to the North Coast 500. Encompassing Scotland's uppermost shores, it's a 516-mile feast of forest-fringed lochs, thundering waterfalls and steep-sided glens where golden eagles soar.
From Inverness, head up the east coast – or venture cross-country in the opposite direction, ticking off Wester Ross, the Summer Isles and the wild beaches up north. You'll need at least a week, but plan for longer if possible: this is a trip to be savoured, with windows agape in the warm summer breeze. Freedom never felt so good.
The Boundless book with confidence guarantee
Book your stay in a Boundless cottage safe in the knowledge that, if the date needs to change, you can move it for free – and still enjoy your discount of up to 20%. Terms and conditions apply. Click here for more information.
All photos: Getty Images