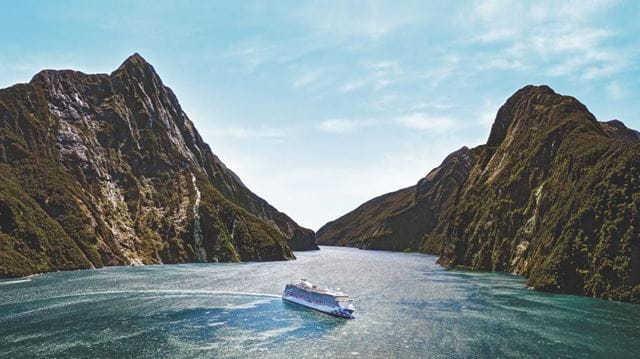 Whether you're a first timer or a seasoned sailor, 2023 is set to be a vintage year to cruise. A holiday afloat is safer, better value and more sustainable than ever – and the options go far beyond the cruising stereotypes.
---
Cruises in 2023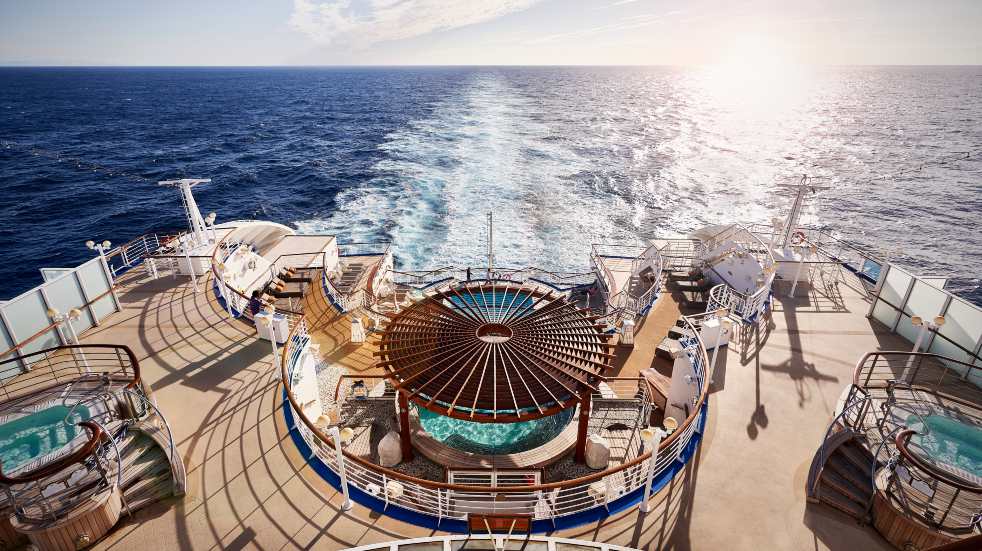 "Cruise is an incredibly vast industry," says Jacqueline Dobson, president of Barrhead Travel. "Ships and itineraries have as much variation as hotels these days, which means matching clients to cruise lines can be very bespoke."
Navigating all those choices means this is one kind of holiday where it can really pay to talk to a travel agent or adviser – a good one will be able to match you up with your ideal cruise line, and may also have access to deals and agency-specific promotions (such as free drinks packages).
---
Health and safety
As with all holidays, health and safety has been a hot topic in recent years, but as the world returns to normality after Covid, cruise operators now have stringent protocols in place. Many will ask for proof of vaccinations or a negative test in order to travel, and on board you'll find hand sanitiser stations, medical-grade air filters and enhanced cleaning – masks are optional but often recommended.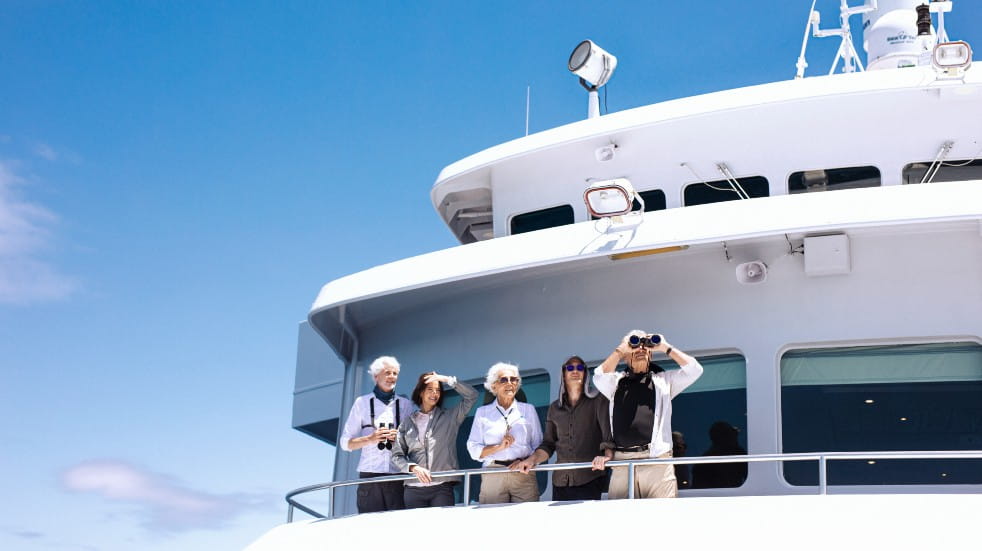 Sustainability
Another challenge for the industry has been sustainability, but great strides are being taken towards cleaner fuel, fewer emissions and more efficient onboard waste and water management. One key trend is towards boats equipped for 'shore power' – the ability to switch their fuel-guzzling engines off and plug into the local mains network while moored. Southampton is the first British port to offer this low-emission facility, and a number of ships including Princess Cruises' Sky Princess are already using it – a move described by Eithne Williamson, Vice President UK & Europe, as "an important step in the right direction to achieving our sustainability goals."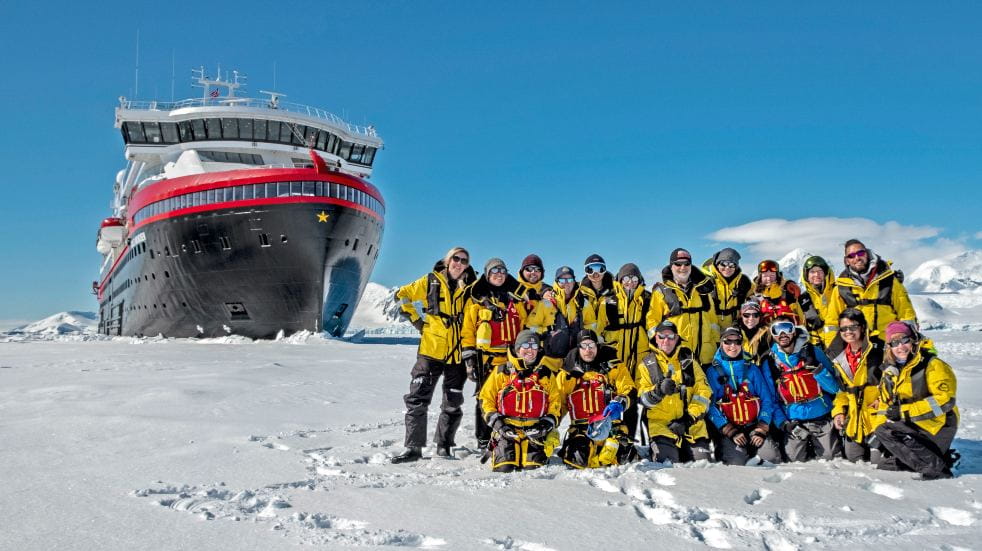 Affordability
All very well, you might say, but what about cost? There's a perception that cruises are pricier than holidays on land, but in fact they're often comparable or even cheaper overall – opt for one of the many all-inclusive itineraries and you won't need to worry about additional costs when on board.
"Everything is included in the price," confirms Nigel Blanks, CEO of Saga Cruises. "We work hard to make sure we offer a range of destinations, prices and lengths of cruise. We also dedicate 20% of our cabins to solo travellers and there are plenty of activities on board to enable guests travelling alone to mingle. There really is a cruise for everyone."
---
Cruises departing from the UK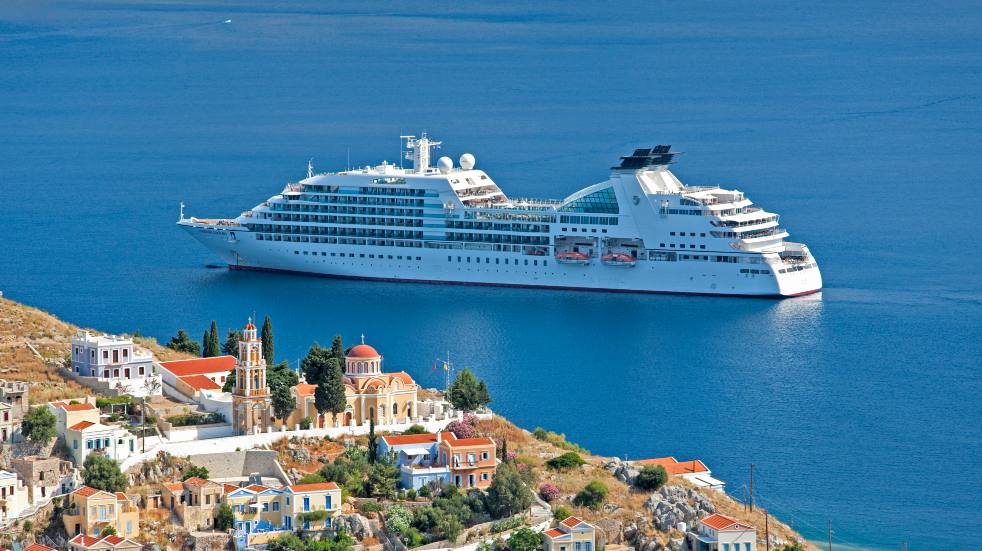 You can now set sail without having to set foot in an airport: cruising from a UK port such as Southampton, Dover or Liverpool means you don't need to worry about luggage allowances or flying into a destination a day early to ensure you make the ship's departure time. From a transatlantic New York crossing with Cunard to an Arctic cruise from Dover to Tromsø via Norway's longest fjord with Hurtigruten, there's lots of choice. Other popular routes include Europe, the Caribbean and Canada. And if you want to arrive at the ship cool, calm and collected, some lines such as Saga and Silversea even offer private door-to-door transfers.
One we love: Princess Cruises 24-night No-Fly Canada & New England in the Fall cruise, departing on 23 September 2023, costs from £3,009 per person. Princess.com
And remember, as a Boundless Member you can save 10% on Princess Cruises when you book through Barrhead, click here to find out more.
---
Bucket list cruises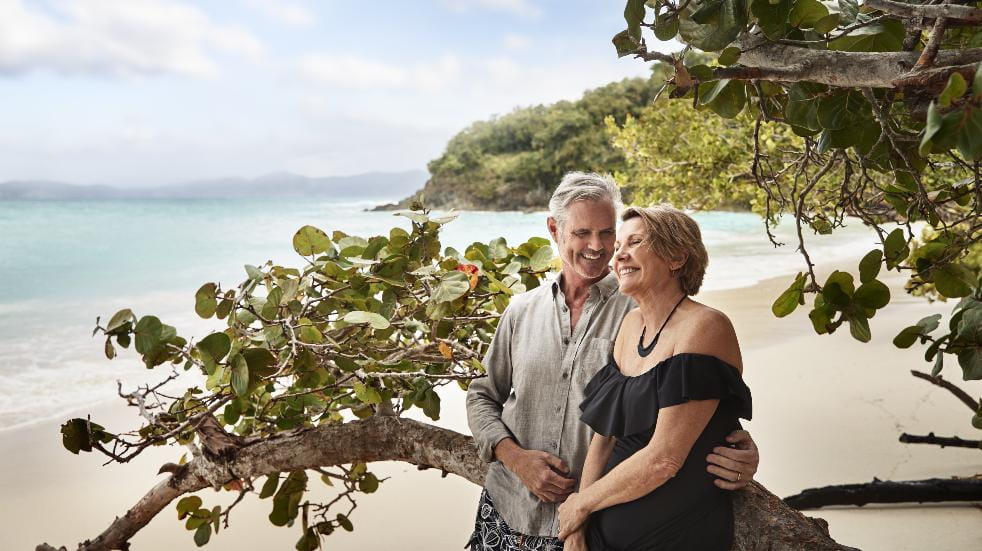 Bucket list sailings can mean different things to different people – perhaps an ultra-luxury cruise on a small ship or yacht-style vessel is on your wish list, or maybe you dream about experiencing the Northern Lights or visiting the barren landscapes of South Georgia to witness the incredible wildlife? Whichever you prefer, you're likely to need a decent budget – for example, a Caribbean cruise on Silversea's Silver Dawn next February starts at £4,700. However, with all-inclusive fares often as standard, you're unlikely to need to pay anything more on top.
One we love: Regent Seven Seas 10-night Hong Kong to Hong Kong cruise, departing on 10 November 2023, costs from £7,509 per person. rssc.com
---
Budget cruises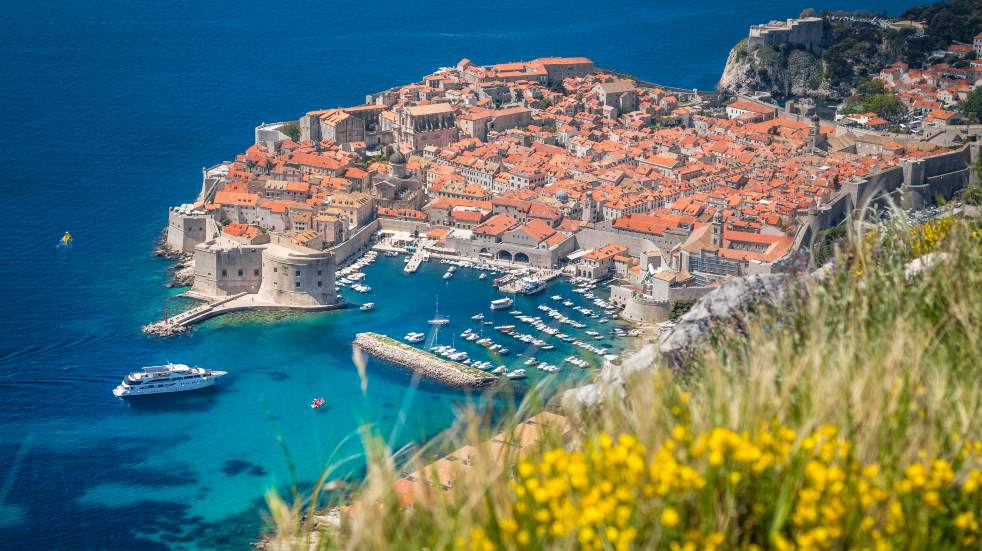 It's perfectly possible to cruise on a budget (under £100 per person per day), but you also need to be realistic about what's included. Basic cruise fares are exactly that: you may need to add drinks packages, WiFi and gratuities on top. In terms of the best time to book, the 'Wave' season promotional period, which runs annually between January and March, is when you'll find offers on all kinds of cruise lines and itineraries. You could also look at a repositioning cruise, when a ship needs to relocate to another port. Passengers can cruise at a discounted price, although sailings can be longer than usual and you'll spend more time at sea.
One we love: Royal Caribbean's six-night Italy & Adriatic cruise, departing on 8 May 2023, costs from £587 per person. royalcaribbean.com
---
Adventure cruises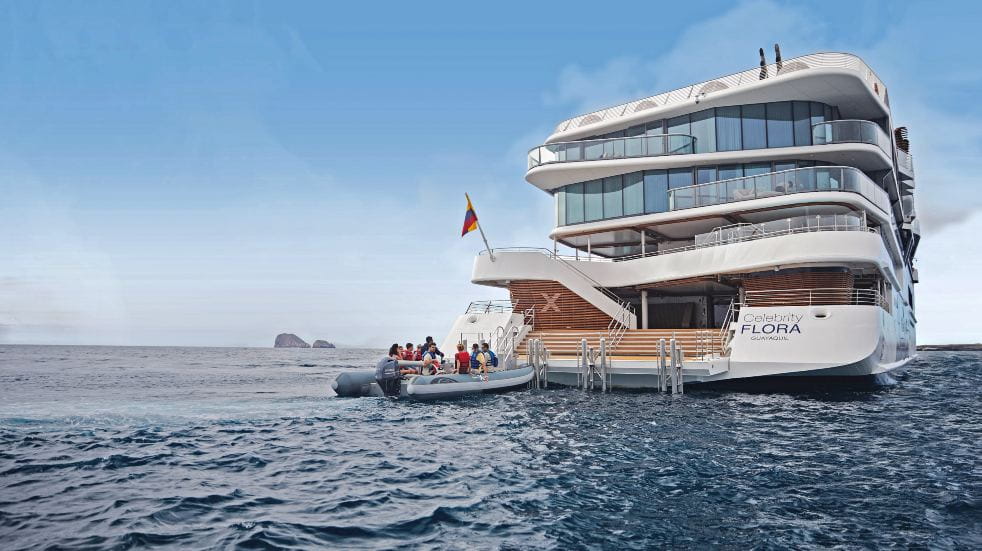 Adventure or expedition cruising is ideal for those hankering to visit remote or uninhabited landscapes with a focus on learning and immersion. Today's sophisticated, often smaller vessels allow you to sail in style and comfort; some ships, including Celebrity Cruises' Flora and Swan Hellenic Vega, can remain stationary without needing to drop anchor into fragile seabeds. On board 'toys' can range from Zodiac inflatable boats to submarines, while experienced expedition teams will ensure your cruise is immersive and educational. Popular destinations include the Arctic Circle, Galápagos Islands, Norwegian Fjords, Alaska, Easter Island and the South Pacific.
One we love: Celebrity Cruises seven-night Galápagos Southern Loop, departing on 4 November 2023, costs from £5,020 per person. celebritycruises.com
---
Sustainable cruises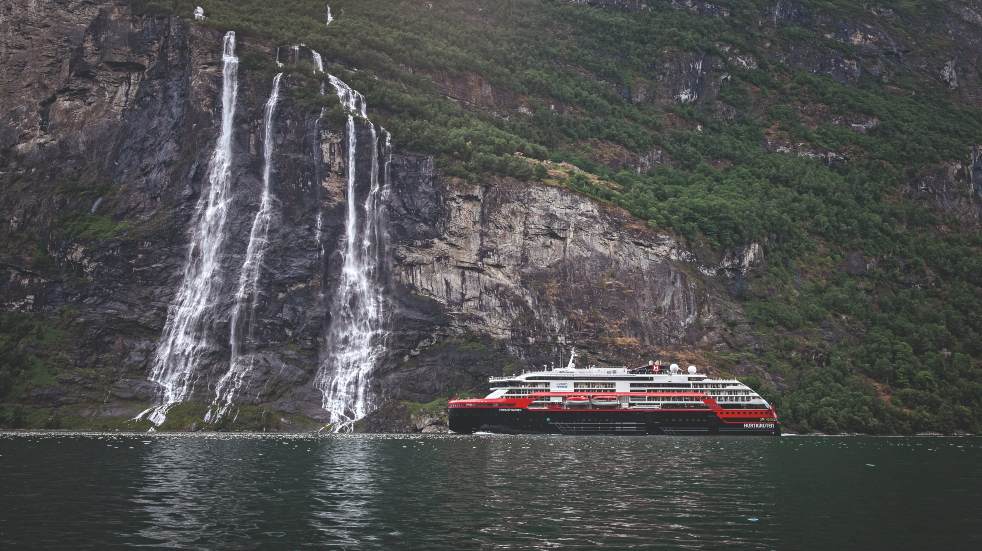 By choosing to cruise on a smaller ship you'll automatically leave a smaller footprint. Travelling sustainably is also crucial in destinations suffering from over-tourism, such as Venice and Barcelona. Ask your travel agent how cruise lines are dealing with managing water, waste and energy, what they're doing to reduce emissions, the fuel they use and whether they turn off power when docked. For example, Princess Cruises' Sun Princess will be the first Princess ship powered by Liquified Natural Gas (LNG), the world's cleanest fossil fuel. Another line with sustainability at its heart is Hurtigruten. "We were the first to launch hybrid battery-powered ships and are constantly investing and innovating to continue pushing boundaries," says Anthony Daniels, General Manager, Hurtigruten UK & EMEA. "Guests can get involved as we regularly host beach clean-ups. They can also donate to the Hurtigruten Foundation, which funds and supports local and global conservation projects."
One we love: Hurtigruten Lake Titicaca, Ancient History & Highlights of South America cruise, departing on 7 October 2023, costs from £3,792 per person. hurtigruten.com
And as a Boundless Member you can save 10% on Hurtigruten Cruises when you book through Barrhead, click here to find out more.
---
Special interest cruises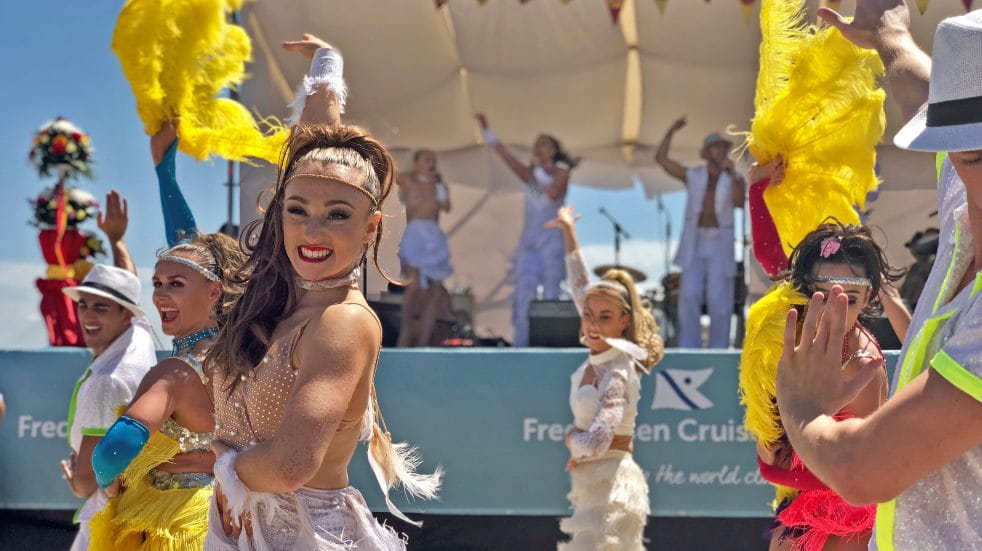 Do you have a burning desire to spot rare marine birds? Maybe you'd like to forage in a local market before returning to the ship to cook with just-bought ingredients? Anything is possible on a themed or special interest cruise. "What we're seeing in the industry is a move towards integrating the destination onboard – for example, bringing local artists onto the ship or using locally sourced ingredients to create special menus," says Barrhead's Jacqueline Dobson. Oceania Cruises and Hurtigruten are great options for foodies – Hurtigruten's Norwegian Coastal Kitchen offers guests an authentic dining experience featuring ingredients sourced from the areas visited, while nature lovers will be at home on Fred Olsen's sailings in partnership with wildlife charity ORCA. You can even mingle with celebrities on Ambassador Cruise Line, which holds 'An audience with...' events, and the chance to meet cricketing legends and broadcasting pundits.
One we love: Fred Olsen's seven-night Scenic Isles of Scotland cruise, departing on 15 June 2023, costs from £1,099 per person . fredolsencruises.com
And as a Boundless Member you can save 10% on Fred Olsen Cruises when you book through Barrhead, click here to find out more.
---
Do more with Boundless
Save up to 10% on cruise holidays when you book through Barrhead, including with cruises from Princess, Hurtigen, Celebrity and Fred Olsen. Click here to find out more.
To benefit from amazing offers, along with dozens of other deals on holidays, days out, experiences, shopping and more, join Boundless today. To find out how, visit www.boundless.co.uk