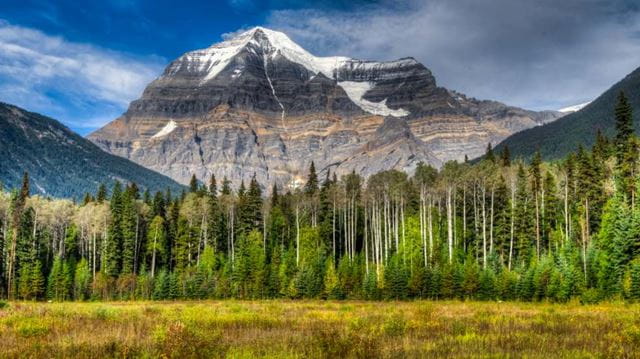 Around Canada's westernmost province, numerous number plates bear the slogan 'Beautiful British Columbia'. It's easy to dismiss this as marketing mumbo-jumbo, but there's a good reason that the nickname has stuck: it's undeniably true.
For this is a place of 10 magnificent mountain ranges and vast areas of spectacular, mossy rainforest; a province where epic fjords astound and elegant cities seduce There are glaciers, grizzlies and great train rides. You can ski one day, then sip world class wine the next.
Another perk is flexibility. While some hotels or lodges cater determinedly to adrenaline seeking types, others offer much gentler excursions with the younger, older or less mobile in mind. There are quality, price-conscious retreats and blow-out bolt holes, and there's excellent infrastructure throughout.
---
Know your way around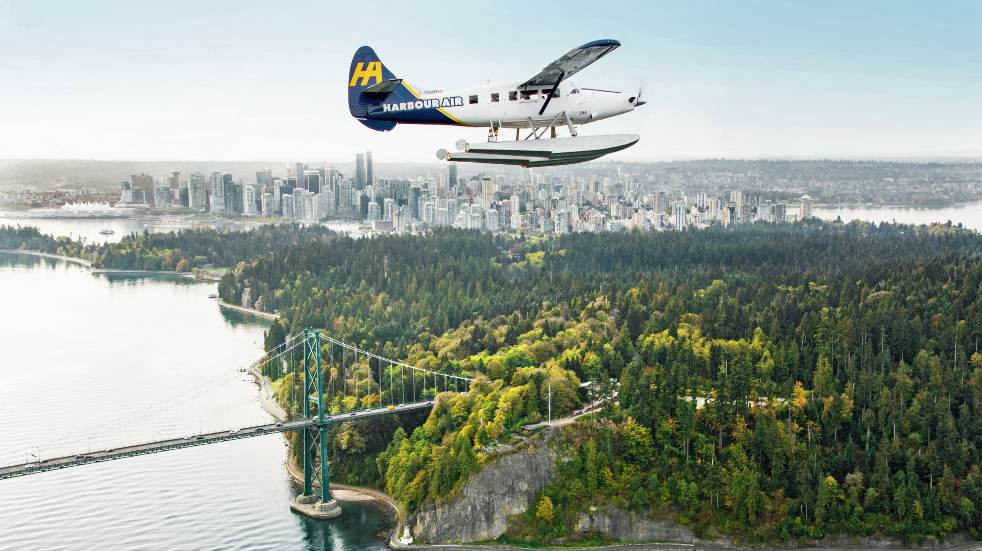 British Columbia's biggest city, cosmopolitan Vancouver sits in the province's south-western corner, close to America and photogenically ringed by snow-sloshed peaks. Wonderfully fun, the seaport boasts country-leading culinary, craft-beer and music scenes. Just across the Strait of Georgia is 285-miles long Vancouver Island, full of forests, rugged inlets and rich indigenous culture.
North of here is the island-dotted Cariboo Chilcotin Coast region's fringe, which gets increasingly remote. With dramatic landscapes riven by rivers, this lush seaboard is home to tracts of temperate rainforest, yet only a select few lodges. The ultimate stress-relieving destination, the region also stretches far inland to empty plains and plateaus.
Further east, everything above Highway 16 represents an even greater wilderness: leagues of boreal forest and great, glaciated valleys. Go here to bathe in hot springs or to thrill at scenic drives. At the province's easternmost borders, rugged reserves form a playground for canoeists, walkers and anglers.
The legendary Rocky Mountaineer train operates three scenic journeys across here, too, with two of them taking in Fraser Canyon's narrow gold-rush gorges. Back nearer to Vancouver is the renowned, year-round resort of Whistler-Blackcomb, as good for hiking as skiing. Also in easy reach is a spellbinding ride in the Sea to Sky Gondola over Howe Sound, and the wine-making Okanagan Valley.
---
Animals and ancestry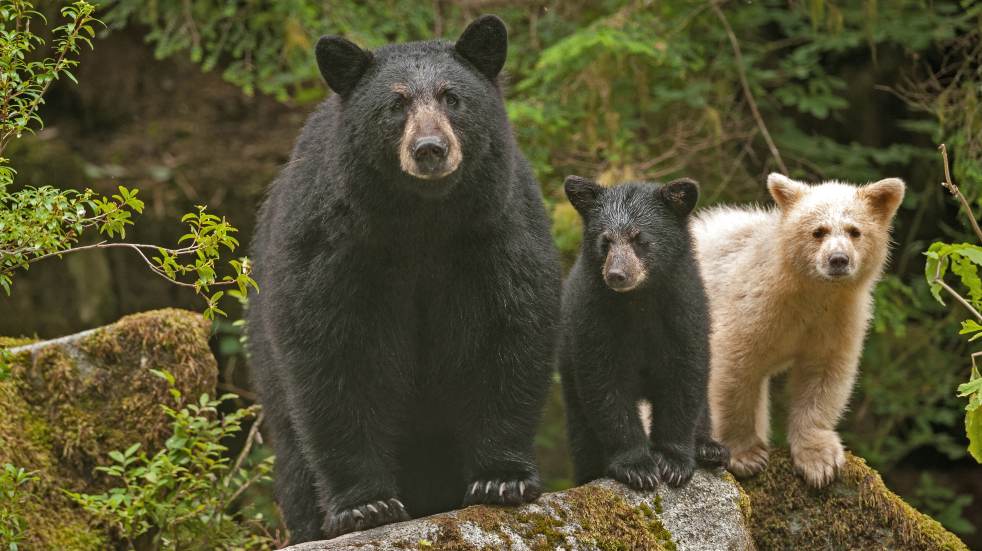 Throughout all of that mesmerising scenery, wildlife is enjoyably abundant. Mountain goats, marmots and bighorn sheep are found on more mountainous terrain, as caribou or bison cover plains, and populations of grizzlies and black bears patrol forests. Breaching whales are often encountered off the coast, aided by the existence of some 200 protected marine areas, as are porpoises and dolphins.
In all cases – and whether you're on a whale-watching boat trip (best from April to October) or observing as mighty bears devour salmon in autumn – wildlife-viewing in British Columbia is undertaken safely and considerately.
Equally compelling are encounters with some of the 203 indigenous communities who live in British Columbia. No-one knows or loves this land better: their guiding knowledge, accrued and passed on over many millennia, is rivalled only by their fascinating cultures.
---
Self-driving itinerary suggestions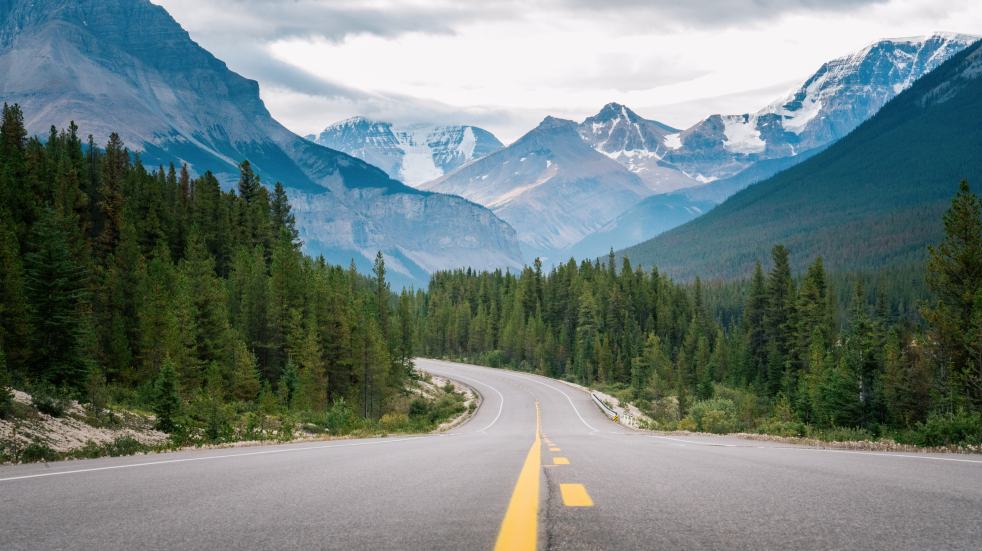 Keen to see some of that nature? Beginning in British Columbia's capital, the small English colonial-style city of Victoria, Canadian Sky's eight-night 'Whales, Bears and Vancouver Island' self-drive features a whale-watching expedition looking for orca, minke or grey whales in the company of a certified marine biologist. Thoroughly exploring Vancouver Island's old growth forests, waterfalls and rock carvings, you'll then enjoy a bear-seeking boat excursion before travelling by water taxi to a luxurious wilderness lodge.
There's the chance of an additional bear-watching boat trip here if you time your visit for autumn's salmon run (midAugust to mid-October); otherwise the knowledgeable guides will take you on a tour of the surrounding wilderness. Next, it's back to the mainland, with a day to immerse yourself in Vancouver's bustling boardwalks and aboriginal artworks.
For a deeper dive into the city, extend your stay or opt for a nine-night 'Experience Vancouver and British Columbia Wine Country' self-driving itinerary instead. Having two full days in vibrant Vancouver means you can consider a food-focused walking tour of Granville Island's market, take a flight on a seaplane or sail off on a thrilling whale spotting jaunt.
Time beside Okanagan Lake follows next, offering a chance to try whites, reds or ice wines at several vineyards. Passing serene, jade-green lakes and frosted mountaintops, your final stop is laid-back Whistler, where visitors might kayak along the River of Golden Dreams, ride super-scenic gondolas, go on black bear seeking hikes or, of course, ski, all ahead of evenings in world-class restaurants.
---
Totally tailormade
From wine or wildlife to bears and backcountry lodges, the options are endless – and, considering your budget, preferences and travel window, it's easy for Canadian Sky's experienced experts to create a perfectly personalised itinerary. Then, soon enough, you'll be there, ticking off a bucket-list entry and nodding in agreement with those number plates.
---
Explore with Canadian Sky
Boundless members enjoy a free excursion of their choice worth up to £150 per person with each Canadian Sky booking made before 31 March 2023.
The nine-night self-drive 'Experience Vancouver and British Columbia Wine Country' tour costs from £1,999pp, and the eight-night selfdrive 'Whales, Bears and Vancouver Island' tour from £2,469pp.
To find out more, visit www.boundless.co.uk/save-more/canadiansky