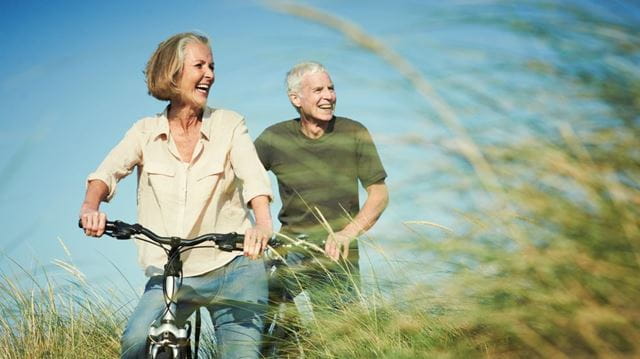 Looking for a cheap getaway sooner rather than later? Find some of the best last-minute destinations for staycations, beach holidays, camping or road trips around the UK.
There's nothing better than planning a spontaneous trip. Whether you're aiming for the Lake District or Llandudno, booking last minute can help you save on room rates and experiences alike. Perhaps the best way to bag a cut-price getaway is to check out the last-minute sections on the websites of travel companies. Here we dive into our favourite affordable staycation, beach, camping and road trip destinations in the UK. Read on for our picks…
---
Staycation in the UK
To get the best deals, especially in the peak season, seek out some great value alternative destinations that you might not have first thought of. For example, the average price of a week-long break in the Cotswolds during the peak period is lower than other popular national parks such as the Lake District or the Norfolk Broads. Using this method you can find great last-minute accommodation in the UK for cheaper than you might think.
1. York from £30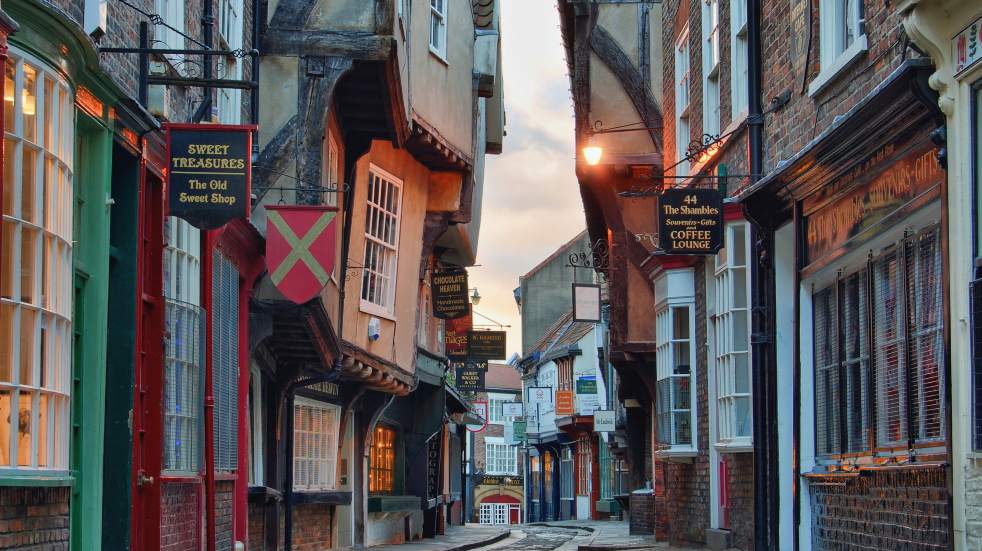 A medieval city that gives you the feeling of stepping straight into a set from a Harry Potter film, York is bursting with character and things to do on a last minute holiday. From historic attractions like York Minster and the JORVIK Viking centre and fantastic independent shops like those found in the picturesque Shambles, to cultural hotspots like the York Art Gallery and York Museum, there's something for every traveller in this fascinating city. Plus it won't break the bank either with overnight stays starting from as little as £30, making it the ideal inexpensive staycation destination.
2. Belfast from £35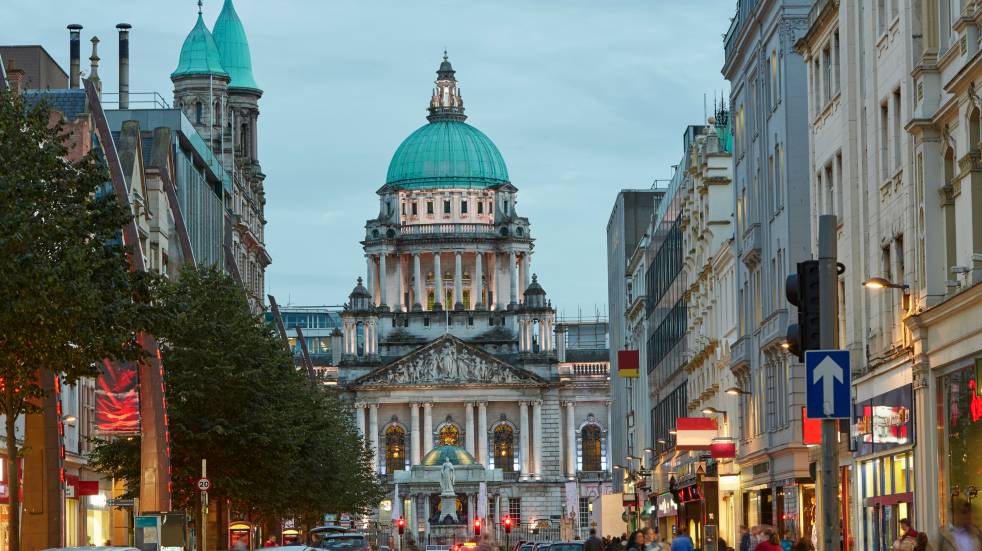 While small in size, Belfast packs an impressive punch when it comes to things to see and do on your affordable last-minute break. Home to exciting attractions including the Titanic Belfast museum, Ulster Museum, Carrickfergus Castle, historic St George's Market and beautiful Botanic Gardens, you'll be spoilt for choice when filling your staycation calendar. And as if that weren't enough, you can also find an overnight stay in the city starting from just £35 when you shop around.
3. Peak District from £55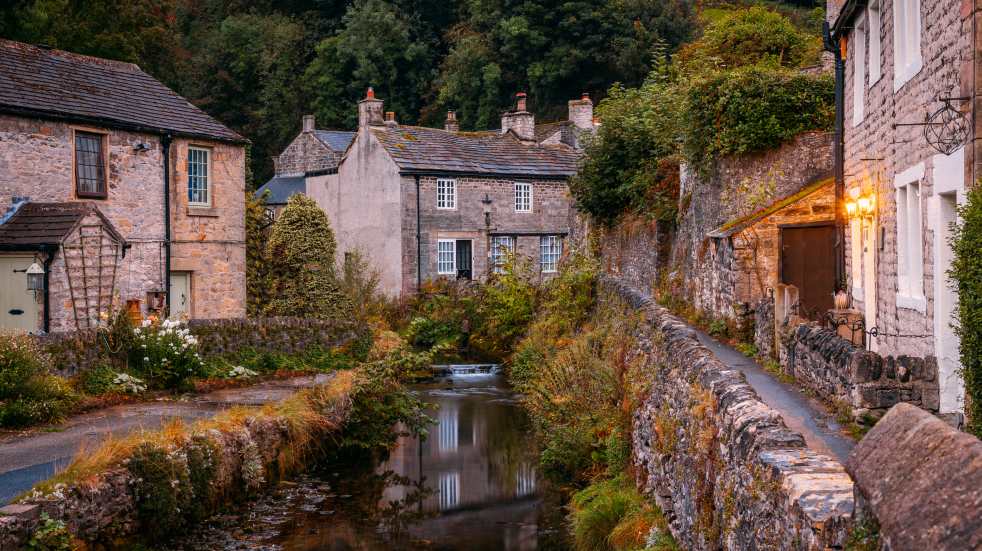 If natural beauty is more your thing, why not consider the stunning Peak District for a cheap last-minute staycation. Sometimes overlooked in favour of its more celebrated sibling, the Lake District, the Peak District is no less arrestingly beautiful or full of things to do. From the stunning views at Stanage Edge and Kinder Scout to the historic majesty of Chatsworth House and Lyme, if you're looking for a memorable staycation, you'll find something to sate your appetite here. And with hotel rates in the Peak District starting from around £55 per night, you'll no doubt find a bargain of a holiday when you visit here, too.
---
Beach holidays in the UK
A visit to one of these budget beach locations will provide beach access, exciting attractions and sea views, without having to pay a premium fee. Take advantage of inexpensive beach holidays in popular coastal locations like Brighton, Pembrokeshire, and Dorset, to ensure your last-minute staycation isn't one you'll soon forget.
1. Llandudno from £42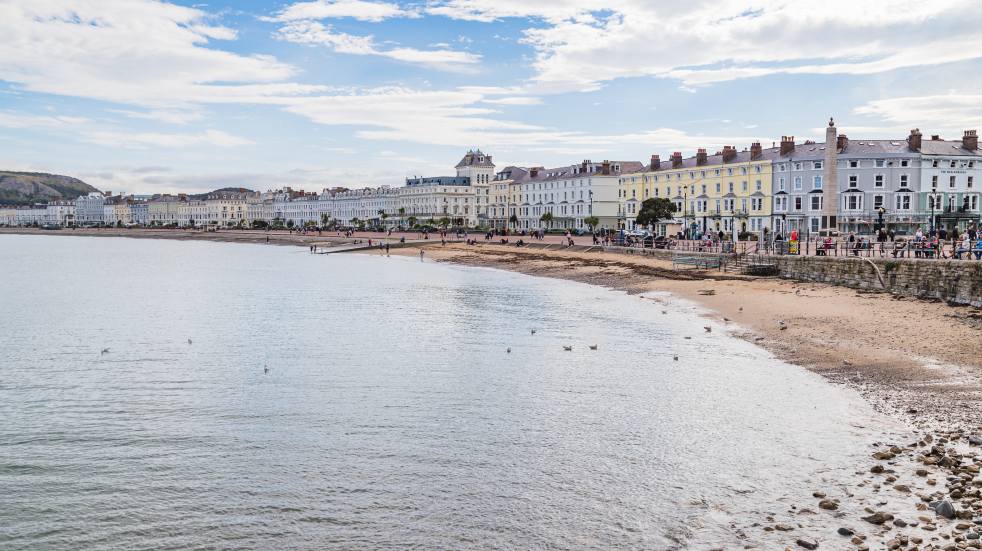 As reasonably priced as it is charming, Llandudno is one of Wales' best known seaside resorts and for good reason. With two miles of sandy beach, a Grade II pier (the longest one in Wales) plus a charming victorian promenade filled with independent shops to explore, Llandudno is about as quintessential as staycation seaside resorts come. And if you'd like to satisfy your historic desires even further, it's just a short trip to 13th century Conwy Castle, a must-visit in the area. And to top it all off, booking last minute can mean finding excellent hotel stays for around £42 a night, well worth consideration.
2. Skegness from £45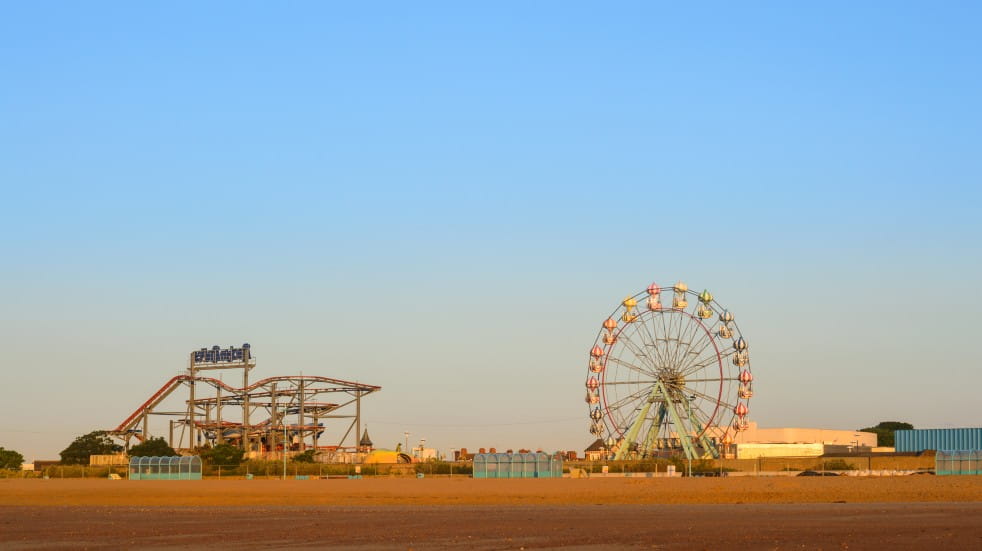 Sandy, blue-flag awarded beaches don't come much more family-friendly than that at Skegness. Having additionally received a Quality Coast Award for cleanliness, Skegness is the perfect spot to let your little ones paddle in the sea (or the purpose built Fairy Dell paddling pool). Plus, for the older members of your party there's an excellent golf centre, an aquarium, the excellent Fantasy Island amusement park and even a seal sanctuary. And with last-minute stays for just £45 available at some hotels in the area it's well worth considering for a cheap beach staycation.
3. Bournemouth from £35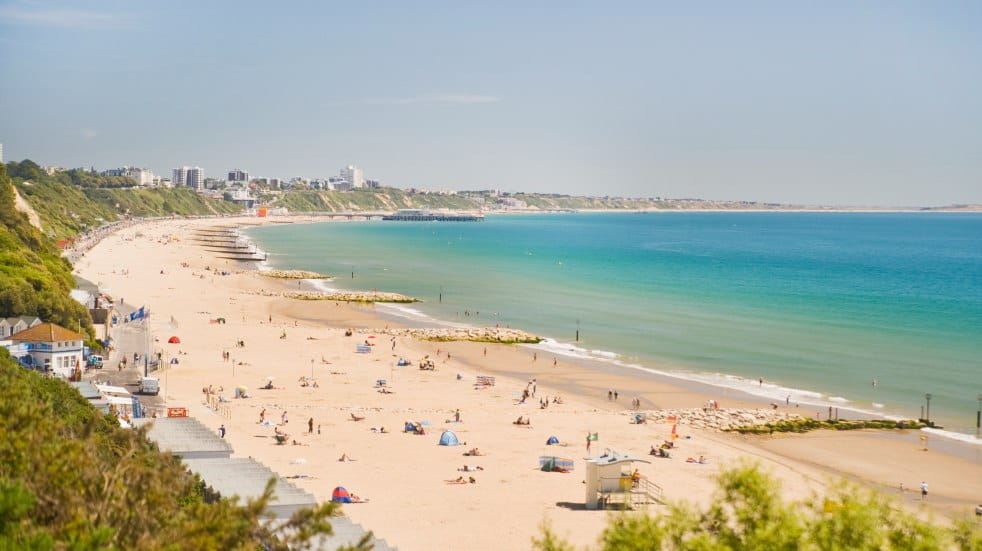 With no less than four blue-flag beaches, a victorian pier, stunning gardens, and a vast array of options for where to stay, it's easy to see why Bournemouth has endured as a cheap beach holiday favourite for over a century. If you'd like to find out more about a last-minute staycation in Bournemouth read our full guide here. Or, do some searching for a last minute deal for just £35 a night, click here. Or, why not base yourself at the Bournemouth West Cliff Hotel and save up to 20% on your stay as a Boundless member.
---
UK Camping and the best places for it
Want to go camping but don't want to spend a fortune? There are a few areas in the UK where you can go wild camping for free; but most locations will charge a nightly fee to set up your tent, park your car, and use the amenities. With our recommendations for the most affordable places to camp, glamp, or travel in a caravan in the UK, we've got you covered.
1. Scotland for free wild camping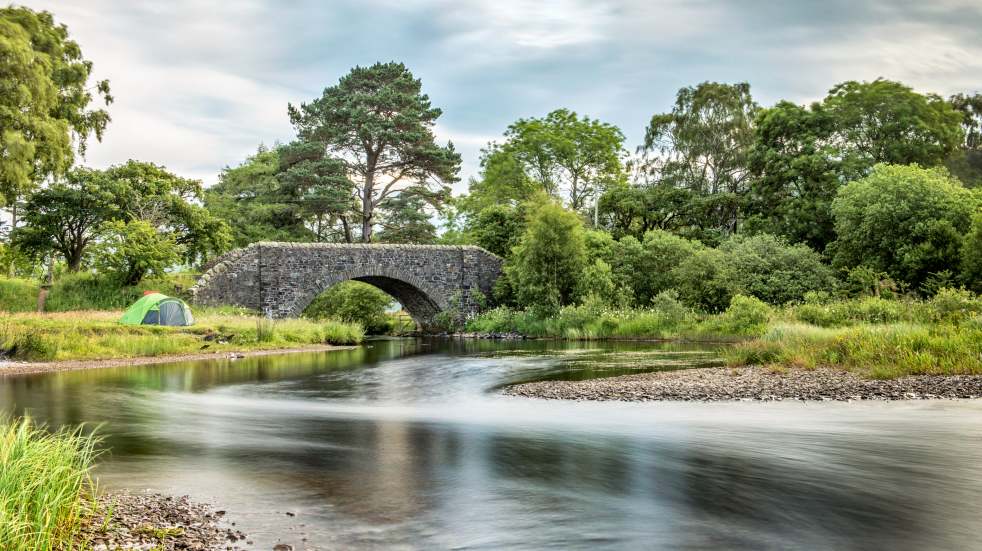 If you're looking for the ultimate cheap getaway, look no further than camping in Scotland, since you are allowed to camp for free on most unenclosed land in the country thanks to the 2003 Land Reform Act. Across the highlands there are a myriad of stunning places to camp with breathtaking sites and views to rival Canada and New Zealand. Simply pack up your tent, sleeping bag and equipment and set off to explore.
2. Suffolk – from £10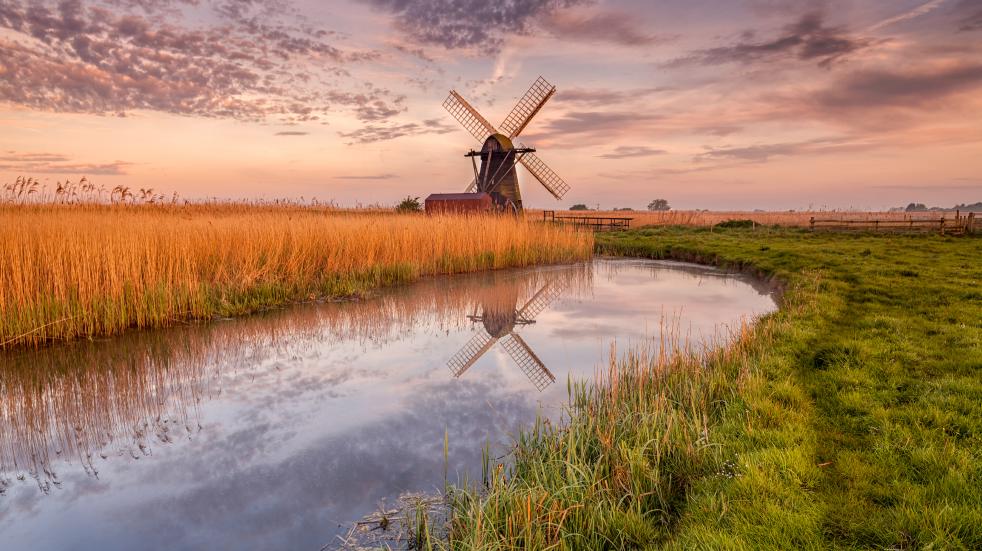 Unlike other coastal regions in the UK, Suffolk is rarely overrun with visitors in spite of its stunning rolling countryside and expansive sandy beaches making for an equal parts affordable and tranquil destination for a last minute camping holiday. Plus, because this area is less frequently visited than other camping hotspots there are some great deals on pitches to be found, some available for only £10 a night with use of amenities included.
3. Snowdonia – from £10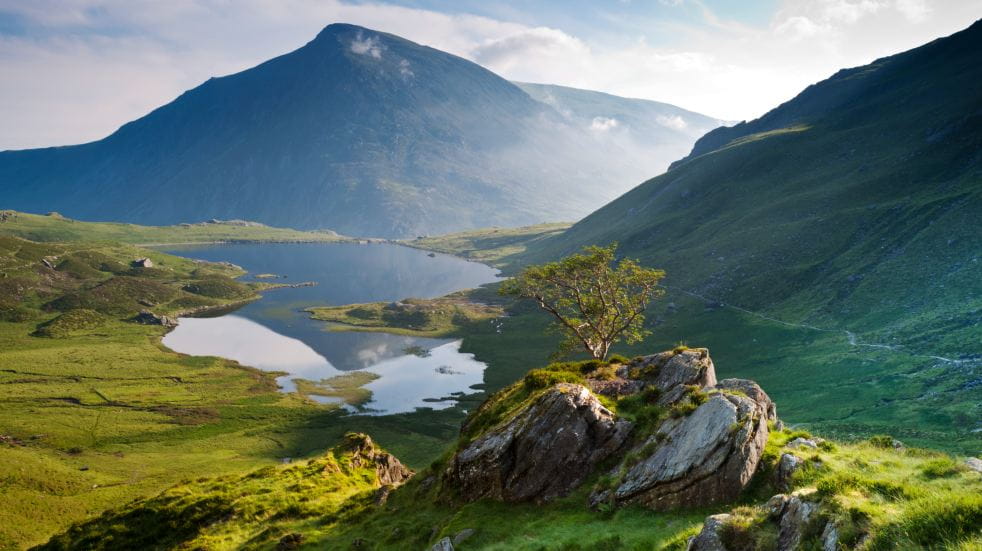 For a last-minute trip with a big dose of natural wonder, consider Snowdonia for a cheap camping holiday. Ruggedly beautiful, Snowdonia is populated by arresting mountains, crystal clear lakes and magnificent forests all just waiting to be explored. And covering an area over 2000 km, there are some truly remote areas where excellent deals on campsites can be found.
4. Forest of Dean – from £12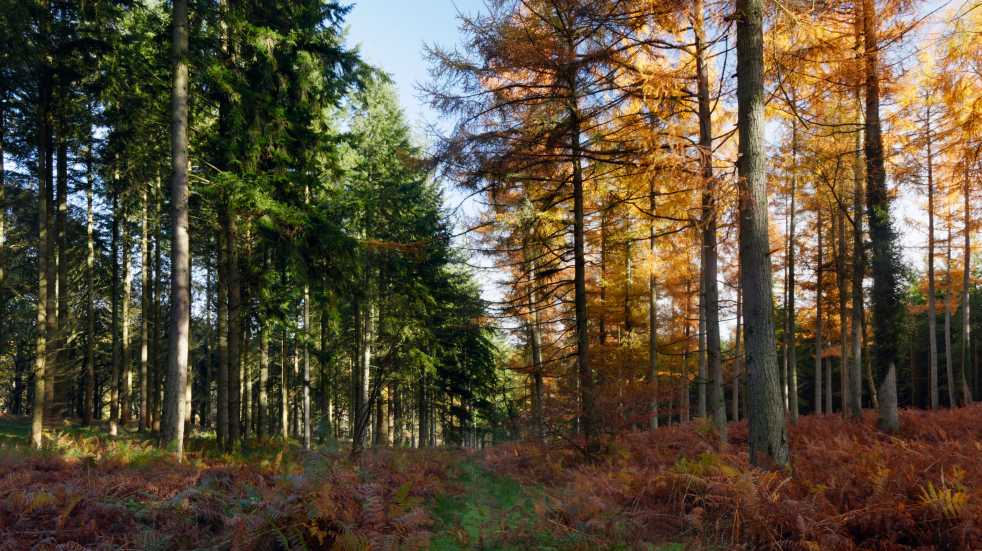 Located in the magical woodland of the Forest of Dean, Boundless's very own Whitemead Forest Park is a perfect holiday spot for camping, caravanning or even glamping. Plus you'll gain access to the excellent on-site facilities including an indoor pool and gym. And as a Boundless member you can save 20% on your booking.
---
Go on a UK road trip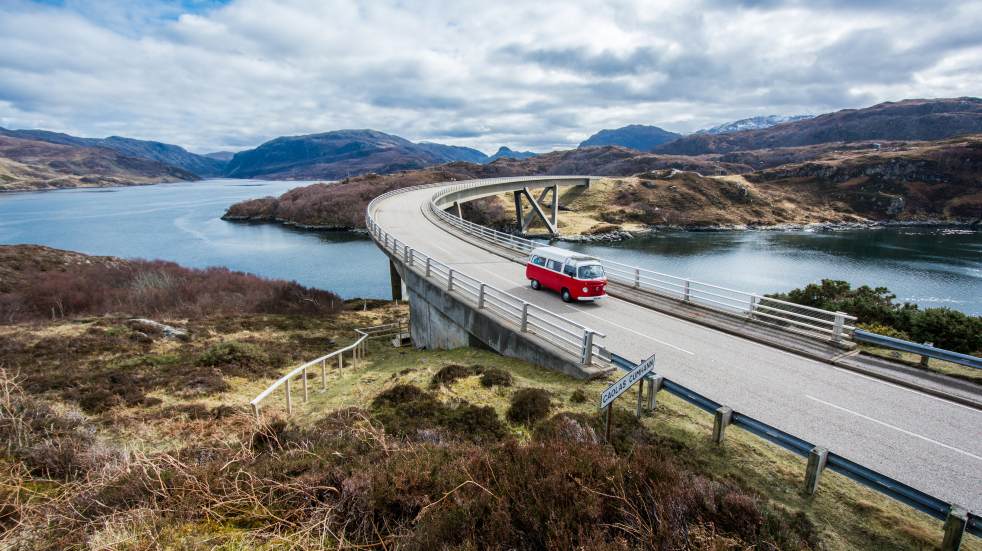 For a memorable road trip, there's no need to travel to the Australian Outback or along the USA's fabled Route 66; the UK has some of the most scenic, stunning, and much more reasonably priced drives anywhere in the world. Travellers who are willing to brave Scotland's windswept North Coast 500 are rewarded with some of the country's most breathtaking scenery, while a trip along Norfolk's countryside and coastal routes will fully immerse you in stunning farmland, huge skies and stops in salty seaside towns. Or consider a trip that will take you through the best parts of Somerset, Devon and Cornwall on an e(also known as the somewhat less glamorous A39) road trip; an affordable and memorable experience that takes in some of England's most arresting coastline.
---
Do more with Boundless
As a Boundless member, you can get 3% off your bill when you book a break with Lastminute.com, 10% off when you make a booking through Hotels.com, and 5% off when you book through Cottages.com or Hoseasons. With holiday properties scattered throughout the most desirable spots of the UK, from coastal escapes to rural retreats, there's something for everyone. For more information about becoming a Boundless member, click here.