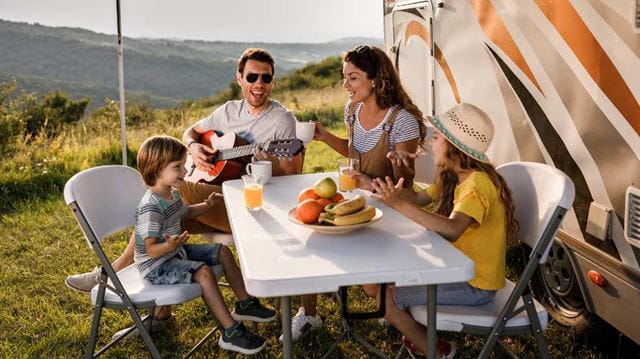 So, you're vacation-ready with your own motorhome, or are set up with a rental.
You're eager to hit the road, but before you do, we've prepared a must-do check-list to cover your pre-trip planning, which will ensure a smooth ride with all your bases covered. The first half is mainly dedicated to paperwork and maintenance and should be done at least a week before you leave to fix any issues. Everything else, except fresh food shopping, should be tackled a couple of days before you press start on the sat-nav.
---
Getting started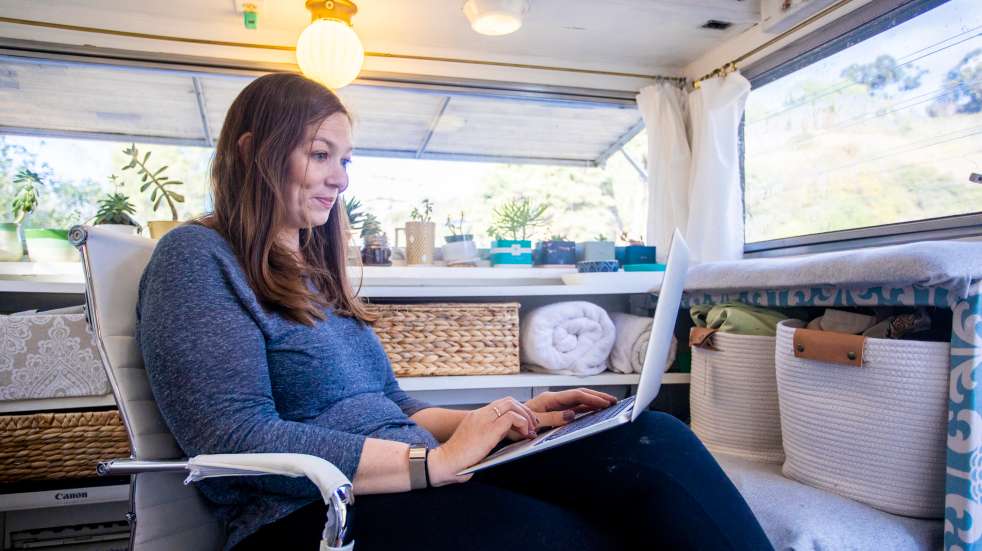 First up, double check that you've got the correct motorhome insurance and that it's in date. If you own your motorhome, you need specialist insurance that is separate from your standard car cover. Are all drivers named? If you're renting a vehicle, then ask what's included and what the excess is. You'll also need to check if your insurance covers you for the areas and countries that you're visiting. Print off a copy, make sure that the emergency telephone number is highlighted, and take a photo of it with your mobile, so you've always got it to hand.
Need to buy or renew insurance for your motorhome? Boundless members can save 7.5% on motorhome insurance with Caravan Guard. Find out more here.
---
Licence to drive
Next, it's time to make sure that all driving licence details are up-to-date, and that you have the correct type for your size of motorhome. Remember to unSORN your vehicle if it's been declared off-road, and that it has a valid MOT. Going abroad? Check that all passports are in date. If you're taking your furry friend with you on a roadtrip in the EU, they need the correct documentation too. Breakdown cover is always a good idea – scour the small print for exclusions, and get add-ons, like a loan car, that you'd find essential. Finally, remember that while your vehicle is covered, without travel insurance you are not!
Don't forget that Boundless members enjoy savings on breakdown cover and travel insurance with LV=. Find out more here.
---
Habitation check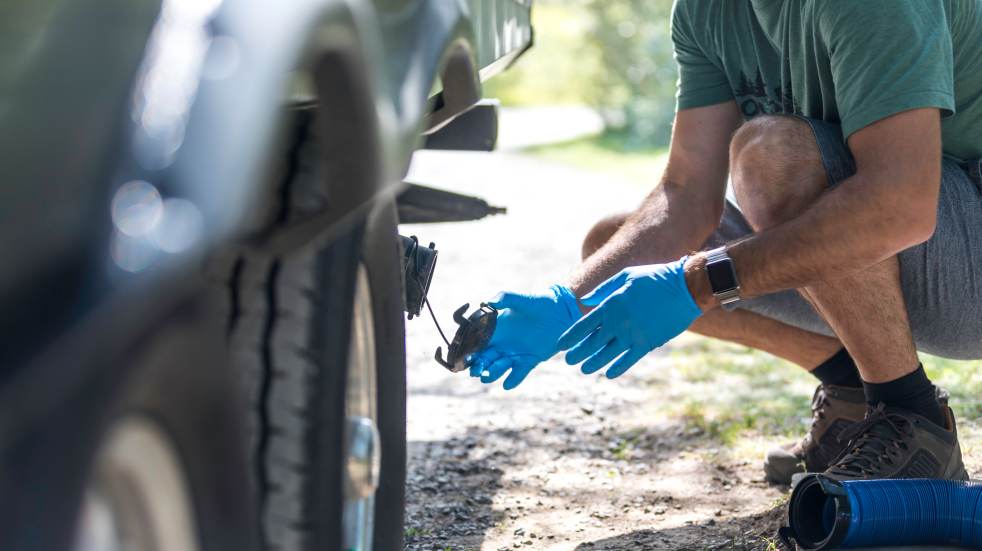 Although it's not a legal requirement, a lot of owners recommend having an annual habitation check. It's not the same as an MOT, but it is carried out by specialists who check gas, water and electrical systems, safety gear, and a host of other items to do with living in a motorhome. Some motorhome insurers require the check to be done, so, as ever, read the small print of your policy. Even if it's not in there, this will help to ensure the safety of you and your loved ones.
---
Practical matters
Now that you've successfully completed all your admin jobs, you can turn your attention to more practical matters. Apart from the usual pre-journey vehicle checks of oil, tyre pressures, windscreen-wiper fluid, wiper blades etc, the essential ones for your motorhome are as follows: fill, rinse and sanitise your water tanks, and then fill and rinse the waste tanks, checking both for leaks. Probably the least favourite, but most essential, job to ensure your comfort is to prepare the toilet cassette with an overnight soak or deep clean. Afterwards, you'll be ready to thoroughly cleanse and vacuum the living areas.
---
Cooking tips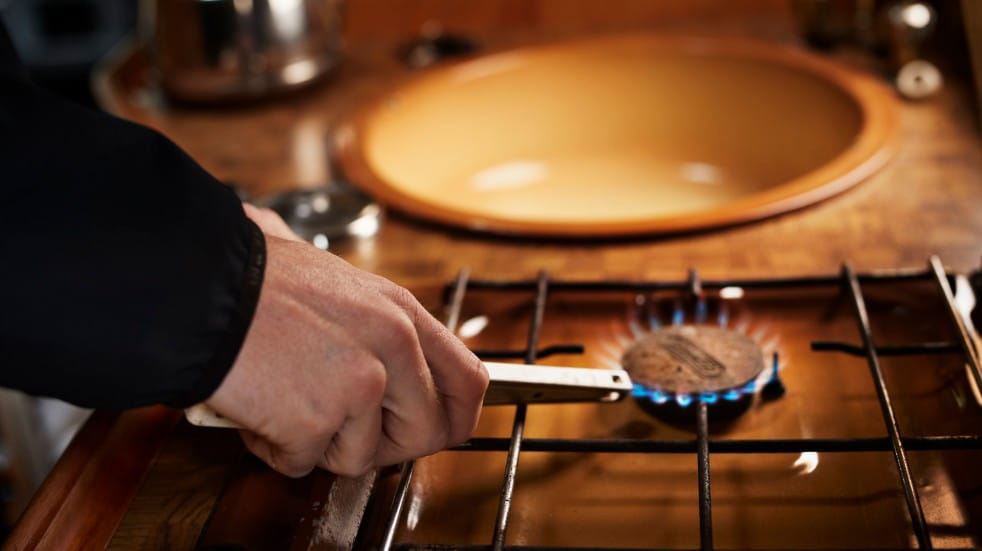 You'll only be cooking with gas if the bottle is full, or your gas system is topped up, so check the levels. If you're without a kitchenette, do you have a camping stove? Afterwards, fill up your fresh-water tanks. Next, remove all winter vents before checking that the heating and lighting systems work. At this point, also test that hot water starts heating, gas burners ignite, and that your fridge is capable of chilling that bottle of vino. Lastly, ensure that your motorhome leisure battery is holding charge – unplug the van from the mains, and try out a couple of appliances for signs of life. Some enthusiasts provide detailed checklists, so sign up for free, and print one off.
---
Living essentials
Your motorhome is camping-ready, so it's time to focus on living essentials. Apart from the obvious towels, bedding, plates and cutlery, a number of important items are often forgotten – double-check that you have a can opener, chopping board, sharp knife, vegetable peeler, and a corkscrew / bottle opener. We'd also recommend a kitchen roll, tinfoil, rubbish bags, fly spray, matches, and plenty of toilet rolls. Take a heavy-duty torch and spare batteries, as, in an emergency, you'll need the power on your mobile for making calls. Pack the correct chargers for phones, tablets and laptops.
---
Food, glorious food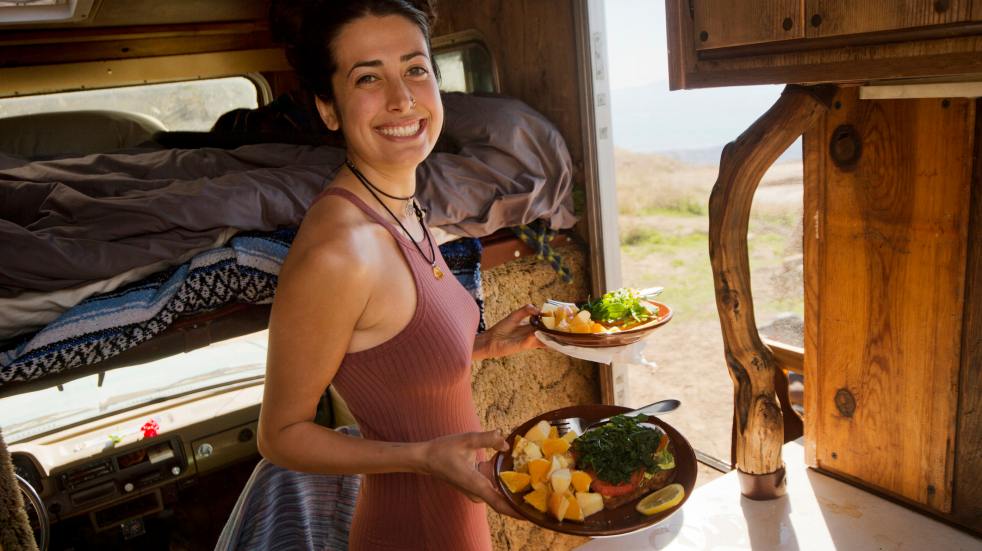 So, you're ready for mobile cooking, but what about the actual food? We recommend that you do some meal planning before you leave, so you can buy the goods beforehand and avoid paying through the nose at the campsite shop. Store the fresh ingredients in the fridge, and stock up on your favourite snacks to munch under the stars. When you're bored with gas burner cooking, there are alternative ways to expand your menu options. Switched-on campers take a portable barbecue grill. The Compact Cook has written this fantastic guide about gadgets to help you create culinary wonders that will wow your fellow campers.
---
Creature comforts
If you want a comfortable time, remember that space is limited, so be pragmatic when it comes to clothes and toiletries. If your teenager insists that they'll get ill if they use your family-size shampoo, then it's time for them to decant their own into a mini travel bottle. It's also sensible to pack a couple of warm sweatshirts rather than one in each colour of the rainbow. Also, really think about how you'll be spending your time. If it's hiking, check that everyone has suitable footwear, and if there's swimming available, don't be the only one doing it in your undies!
---
And off you go…!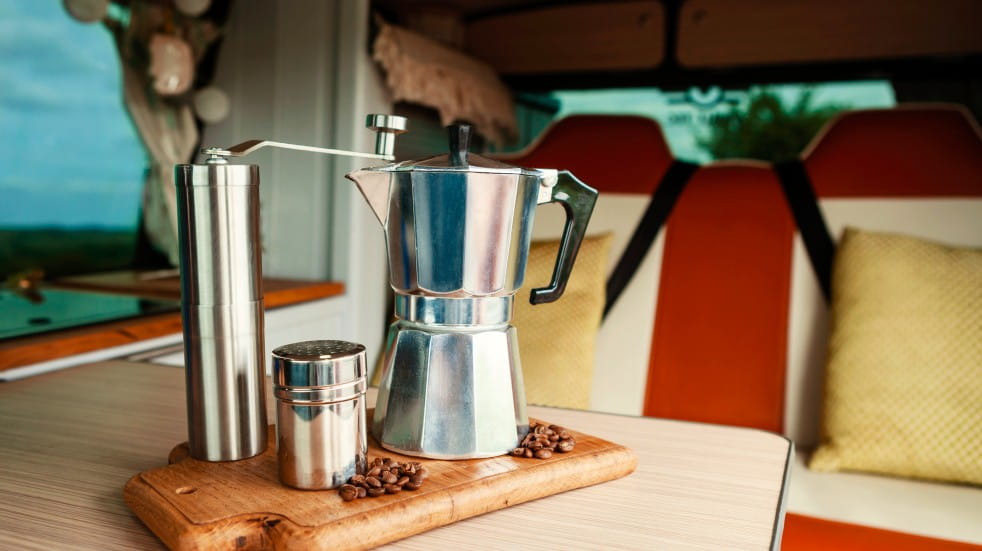 So, here you are behind the wheel, engine running, and ready to leave the driveway. The house has been given the twice-over for switched off lights and electrics, and all the doors are locked. Passports? Check. Insurance, breakdown and pet documents? Check. Credit cards and driving licence? Check. Kids? All of them? Check. Marshmallows? Check. Espresso machine and pods? Oops! It's sometimes the seemingly unimportant things that make so much difference. A favourite mug for hot chocolate by moonlight, or perhaps that CD you made back in 2005 of essential rubber-to-the-road music tracks.
Happy camping!
---
Do more with Boundless
As a member of Boundless, you can join our Camping & Caravanning Group, which organises more than 40 rallies where you'll meet loads of friendly, likeminded people. You will also get access to year-round discounts on motoring services, motorhome hire and insurance. To find out how to join, visit our dedicated membership page.
Photos: Getty Images