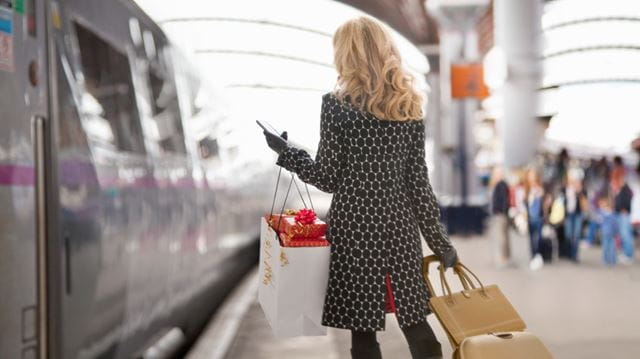 Getting behind the wheel in icy conditions on busy roads or braving long train journeys in the face of delays and strikes is a daunting prospect, especially so at Christmas. But there are things you can do to ease this travel stress and make holiday expeditions an altogether more civilised affair.
From being aware of strike action and saving money with split fare tickets to preparing your car for winter driving and being picky about what you pack, with some careful forward planning, travelling over the Christmas holidays can be a breeze rather than a blizzard. Here we take a look at some simple steps you can take to reduce Christmas travel stress.
---
Travelling by train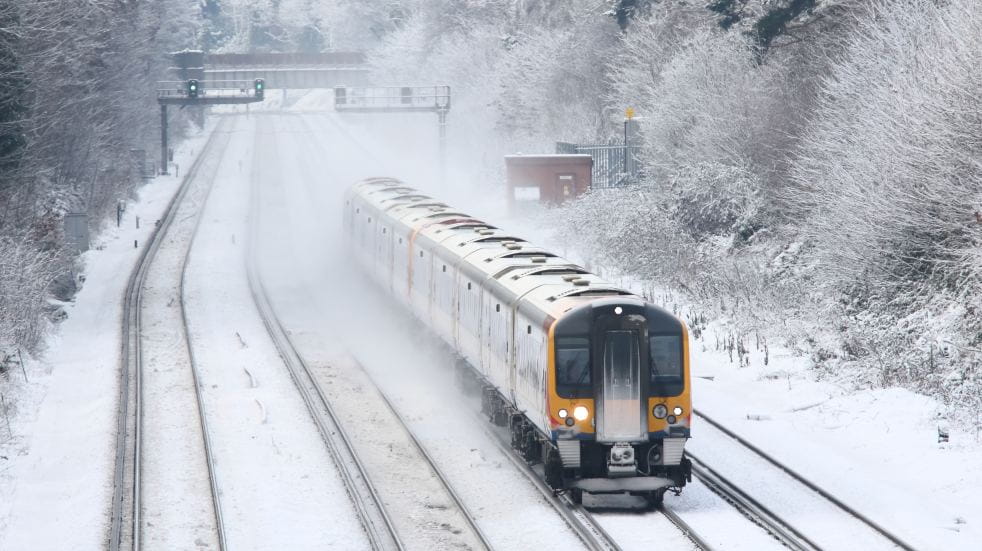 Travelling by train is particularly taxing at the moment as a result of ongoing strike action over the holidays. But provided you plan your journey carefully you can still avoid some of the stress caused by reduced services and overcrowded trains.
Become a ticket-master
Booking your train tickets early is a great way to reduce the stresses of rail travel. It's likely that lots of trains will be busier than usual this year as a result of the reduced service. If you book your train early you'll be more likely to be able to reserve seats (together if you're travelling as a group) ensuring you'll have a place to sit for the duration of your journey. It's also worthwhile designating one of your party as a 'ticket person' who can take charge of everyone's documents and ensure nobody gets left behind. Finally, make sure when booking to try out Split Ticketing this could save you loads of money through splitting your train journey into multiple tickets (without even having to physically change trains).
Plan for delays and strikes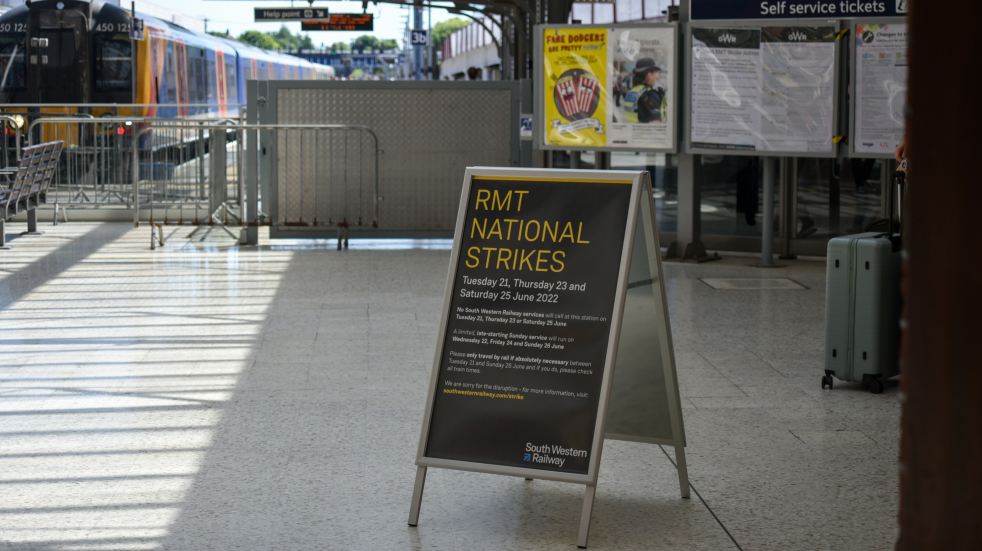 It's been fairly difficult this year to avoid the news of rolling rail strikes impacting travel and unfortunately the Christmas period is no exception. Therefore it's important to know when strikes are happening and to plan around them. This festive period strikes are happening on the following days:
Tuesday 13 December
Wednesday 14 December
Friday 16 December
Saturday 17 December
There will be further action on the following dates in January 2023:
Tuesday 3 January
Wednesday 4 January
Friday 6 January
Saturday 7 January
Where possible, it's also worthwhile trying to avoid travelling a day either side of strike dates since trains are likely to be much busier at this time thanks to pent up demand from the days where travel has been impacted.
Pack light
Another way of easing the pressure of travelling by rail around Christmas time is to be picky about what you pack. There's nothing worse than having to lug a huge suitcase across a busy train station when you're under time pressure. Try to think carefully about what is essential to bring with you and perhaps discuss expectations with friends and family around what presents you might be able to bring. Most of the time loved ones will be more than happy to just see you over the festive period so heaving a mountain bike onto the tube probably won't be necessary.
---
Travelling by car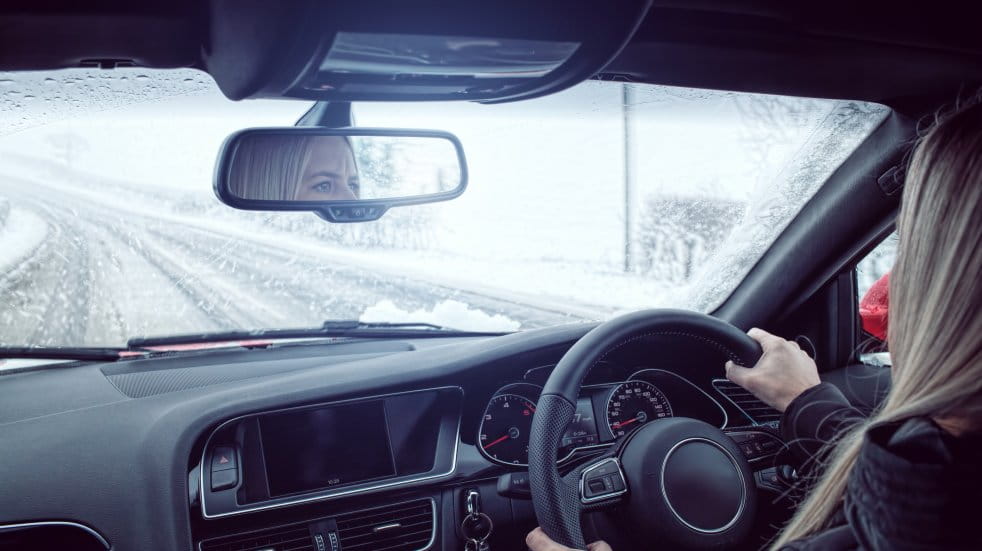 While it might seem like the easier option, there are still a few tips you can follow to make driving over Christmas less stressful.
Prepare for your car for winter driving
Christmas (or just winter at large) can be a dangerous time for motorists, with fog, snow, ice and rain causing all manner of hazards on the road. According to recent research, more than a fifth of road accidents in the UK are caused by adverse weather conditions, making it absolutely essential that you and your car are well prepared for those wintry excursions. From checking your tire pressure to equipping your car with some essential winter emergency equipment, there are several things you can do to ensure your Christmas travel is as safe and stress free as possible. If you'd like to read our full guide to preparing your car for winter driving, click here.
How to drive in winter conditions
Beyond preparing your car for icy conditions before you drive, it's also important to adapt your driving style once you're on the road. Before hitting the road it's important to follow know the following:
How avoid skidding on ice and what you should do if you do start to skid
The correct distance you should leave between your vehicle and the one in front
When to switch your fog lights on
The maximum speed you should drive in adverse weather conditions
If you'd like to read our full guide to safe winter driving to find answers to these questions and more, click here.
Be aware of road closures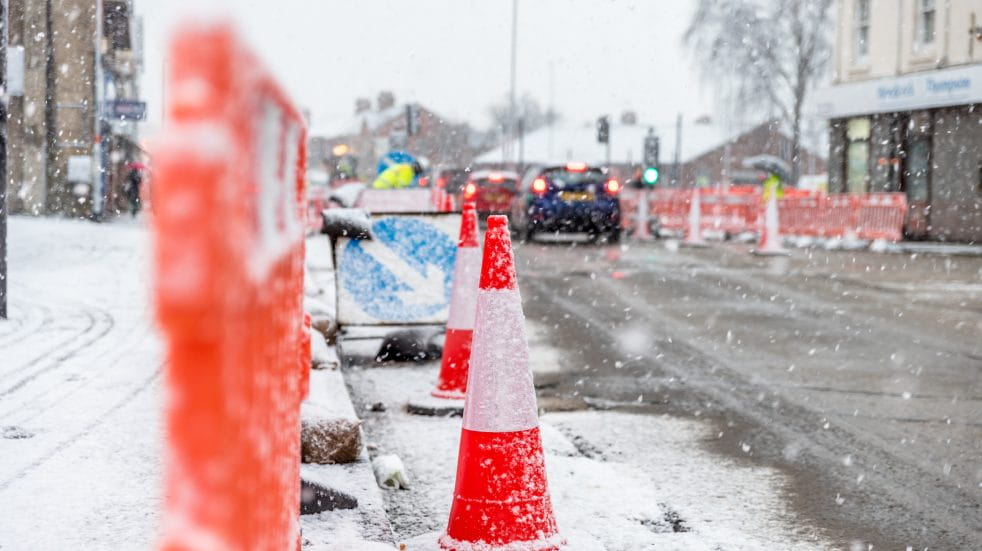 Finally, just as with strikes on the rail network, it's useful to make yourself aware of road closures before heading out rather than finding out the hard way that you'll need to take a lengthy detour. While most modern sat navs will automatically update to avoid road closures or particularly bad traffic, if you're unsure or simply want to double check your route, head to www.nationalhighways.co.uk/travel-updates/road-closure-report/ where you can find the latest information about road works and closures.
---
Do more with Boundless
To benefit from amazing offers, along with dozens of other deals on holidays, days out, experiences, shopping and more, join Boundless today. To find out how, visit www.boundless.co.uk