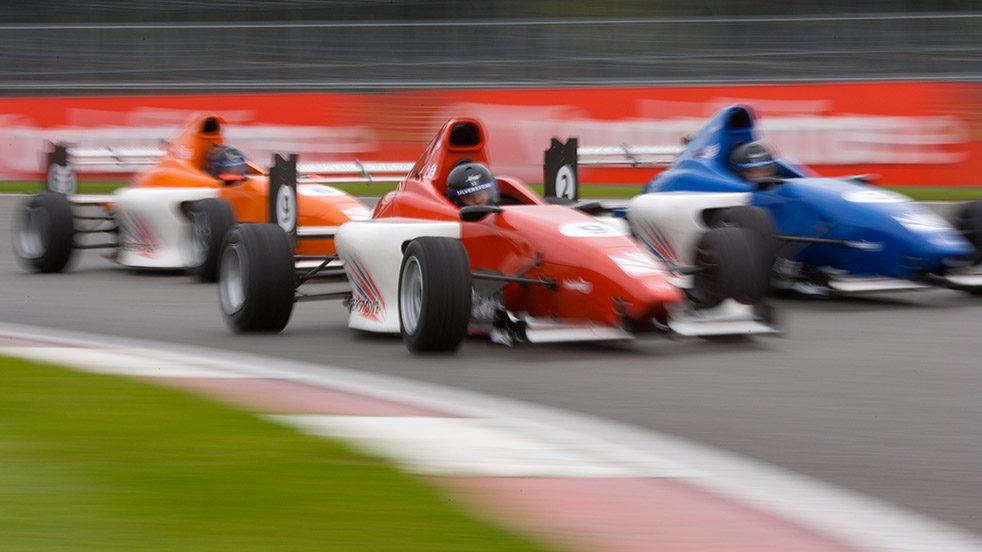 Whether you're a petrolhead, classic-car enthusiastic or just want a fun day out with the family, these 10 UK motoring museums are a must-visit.
1. Silverstone Experience
Towcester, Northants NN12 8TN
Provisional date 25 May
Boundless members can head to the home of the British Grand Prix to see the brand-new Silverstone Experience before it opens to the general public.
Housed within the circuit's only remaining Second World War Wellington Bomber hangar – specially refurbished and extended – it tells the fascinating story of human endeavour, sporting rivalry and engineering innovation that characterises British motor racing. And at the end of your visit, you'll get the chance to feel what it's like to speed round the Silverstone track alongside your motor-racing heroes.
---
Discover more great reads for motoring fans:
The best car and bike shows of 2019
The UK's 50 greatest road trips
Six of the best new cars for 2019
---
2. British Motor Museum
Gaydon, Warwickshire CV35 0BJ
The British Motor Museum houses the world's largest collection of historic British cars, with nearly 300 classic, vintage and veteran vehicles. This family-friendly establishment sets out the fascinating story of Britain's motor industry, with information on the designers, factories, workers, cars, publicity and drivers involved in all the important cars in British motoring history.
Younger visitors can learn from themed trails, touchscreen exhibits and an interactive zone showing how a car works, while everyone will get a kick from the costumed guided tours. There's also a café, play area and lots of events in the school holidays.
3. National Motor Museum, Beaulieu
New Forest, Hants SO42 7ZN
From the earliest motor carriages to the adrenaline-fuelled world of F1 racing, Beaulieu's motor museum has a huge range of vehicles. There are 285 in total, with the oldest dating back to 1875. It boasts some great exhibits, too. You'll be able to see a 1930s garage and explore what actually goes on beneath the bonnet of your car – thanks to the help of the Beaulieu crash test dummy.
This year they're also celebrating 50 years of Chitty Chitty Bang Bang on film with a new exhibition. Props, costumes, original artwork, and the movie's four-wheeled stars are on display until 3 November.
4. Haynes Motor Museum
Sparkford, Yeovil, Somerset BA22 7LH
The Haynes Motor Museum is the fruit of one generous man and his lifelong passion for motors. Haynes manuals creator John Haynes launched the museum with 30 cars from his own private collection. He continued to donate cars and financial support for the rest of his life until he died in February 2019.
The museum now displays over 400 amazing cars and bikes from the dawn of motoring in the late 1800s through nostalgic classics of the 1950s and 1960s and glorious Rolls Royces to world-renowned super cars like the Jaguar XJ220. Trails, quizzes, tours and lots of events will keep all ages of car enthusiast entertained.
5. Coventry Transport Museum
Hales Street, Coventry CV1 1JD
Coventry Transport Museum houses the largest publicly owned collection of British vehicles in the world, and tells the story of Coventry through the rise and fall of its biggest industry. There are motor cars, commercial vehicles, cycles and motorcycles to see and some quite novel exhibits to explore – like the development of the taxi.
You can even see what it would feel like to break the World Land Speed Record on their thrilling 4D Land Speed Record Simulator!
6. Brooklands Museum
Weybridge, Surrey KT13 0SL
Home to the first purpose-built racing circuit, you could say that Brooklands is where British motorsport began. Now it displays giant racing cars like the 24-litre Napier-Railton, as well as motorcycles, bicycles and more.
There's no escaping the huge flying and aviation industry connections of the site, either. Vickers started manufacturing at Brooklands during the First World War, with many other aircraft firms joining throughout the years. More parts for Concorde were built at Brooklands than at any other site, and you can see an example of the world's first supersonic passenger aircraft here.
7. Cotswold Motoring Museum
Bourton-on-the-Water, Glos GL54 2BY
You'll find lots of nostalgic vehicles at the Cotswold Motoring Museum, from classic cars (Jaguars, Austins, MGs and more) to vintage motorbikes and even a 1970s family caravan, as well as motoring memorabilia and toys.
Individual galleries have their own special pull. There's a blacksmith's shop put together to demonstrate the historic move from horses to motoring, and you can visit the Mill Gallery to see great vehicles, quaint caravans, motoring curiosities and nostalgic enamel signs. TV star Brum makes his home here too – he always set out from the museum on his exciting adventures. Plus, Boundless members get 10% off!
8. On Your Marques Car Collection
Mumby, Alford, Lincolnshire LN13 9TL
Open for the 2019 season from 25 March to 31 October
On Your Marques has something a little different – 4,500 model vehicles and racing memorabilia covering much of motoring history, including Formula 1, GT Racing, Rallying, Indycar and Supercars. Visitors might see toys they grew up playing with, such as slot cars, mint condition Corgis and Matchbox cars.
Why not test your skills on the Scalextric track? Changed every year, the 45-metre track has four lanes where you can battle it out with other competitors.
9. National Motorcycle Museum
Bickenhill, Solihull, West Midlands B92 0EJ
From ABC, Abingdon and Advance to Wooler, Wulf II and Zenith, this is the largest collection of British motorcycles in the world, with over 1000 machines from 170 different manufacturers spanning around three centuries. There are a number of temporary special exhibitions, as well as events including antiques and collectors' fairs.
10. Lakeland Motor Museum
Backbarrow, Ulverston, Cumbria LA12 8TA
Nestled in the scenic Leven Valley in Cumbria, there's plenty to see at the Lakeland Motor Museum. There are 140 classic cars and motorbikes – all carefully assembled over 50 years. From a Land Army Girl with a 1940s Fordson tractor to a 1920s gangster evocative of America's prohibition era, much of the collection is exhibited in a social context, too.