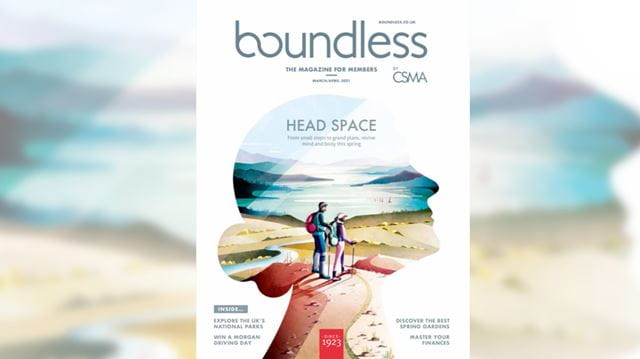 If, like me, you had hoped that the arrival of a vaccine would mean that 2021 would see us logging off our online samba classes and gleefully returning to the real world of restaurants, club meetings, and – the thing I miss most – hugs, the last couple of months will have been especially hard for you. At the time of writing, plans are once again on hold, and who knows for how long. But instead of feeling downcast, we can better utilise this time by turning our attention inwards and asking an often-overlooked question: am I really ok?
It is with this in mind that this issue has come into being: compassion advocate Erin Niimi Longhurst encourages us to be forgiving of ourselves and others in her column, while travel expert Hazel Plush extols the virtues of four UK national parks that are celebrating their 70th anniversary and shares her own emotionally stirring visit.
We also meet three mental-health experts who explore the possible short- and long-term impacts of Covid-19 on our own wellbeing and that of others. Plus, we encourage members to strap on their helmets and give two wheels a try in our cycling feature, while our motoring editor takes the new Morgan Plus Six for a spin. After all, what could be better for the soul than a jowl-quivering drive with the top down in the great British countryside?
And lastly, for those of you missing the chance to connect with your Boundless brethren, there's now a host of online events organised by our local groups – find out how you can join the fun on page 32.
Hang in there, folks – we can see a light at the end of the tunnel.
We'll get through this together.
HEATHER GLANVILLE, ASSOCIATION CHAIR
Login and enjoy the read!