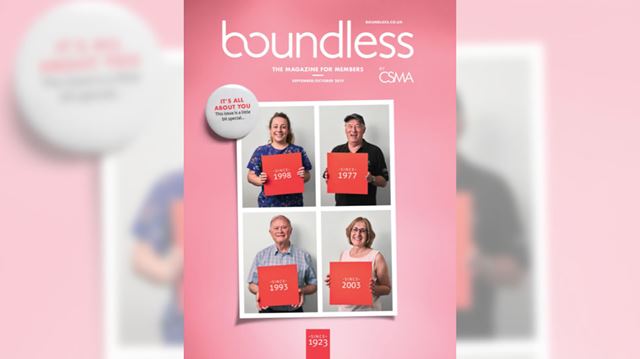 As you may be aware, after 15 years' service within our organisation, CEO Carl Fillery left us at the end of May to take up new challenges – we wish him well in his future endeavours. As always, we look to the future and this issue of boundless magazine is a very special one – our first-ever member edition. We've always endeavoured to put members at the heart of our decision-making but, in this issue, we wanted to put you right at the centre of the magazine itself, sharing your stories, tips and experiences. Read on to find out all about Motoring Editor Dan Read's drive along the A82 – the road you named Britain's best in our 50 Greatest British Drives feature back in January. On the subject of your votes, we also asked where you would advise other boundless readers to go for the trip of a lifetime. From Cornwall to Costa Rica, your responses were astounding and packed with thoughtful recommendations. Meanwhile, this issue's Manual section is dedicated to answering your burning questions about finance, travel, health and motoring, so head straight there for our experts' responses. As usual, there is plenty for the motoring enthusiasts among you. Don't forget to read the third instalment of our Future of Motoring series on page 72 – this time it focuses on ownership.
HEATHER GLANVILLE, ASSOCIATION CHAIR
The eagle-eyed among you may also notice that this issue is sporting a smart new look. As ever, the team here is working to produce a magazine that not only reflects the Boundless membership, but also gives you something to be truly proud of. We hope you like it. Until next issue...
Enjoy the issue.
Login in and enjoy the read!