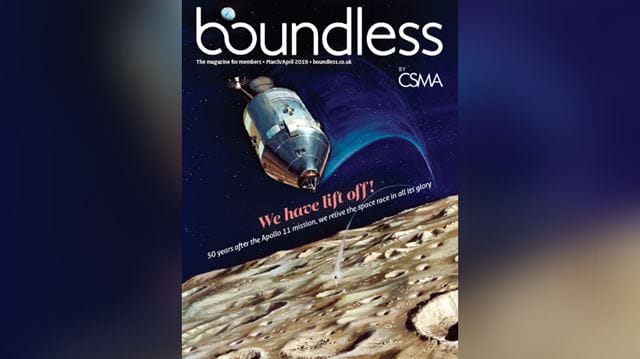 Something worth celebrating...
It was just a few days into the new year when your emails, letters and social posts started landing with us here at Boundless HQ, all of them expressing your appreciation of the steps we've taken towards a greener future for our magazine – namely its new compostable wrapper. It's been a genuine delight to read how proud you are of your club for taking this step, and truly illuminating to discover how you'd like to see us continue to make environmentally responsible decisions within our business. It confirms what we have always known of our members – that you are passionate about, dedicated to and engaged with your club, and for this we thank you. We will continue to put you at the heart of our planning and make you our number one priority.
With this in mind, please allow me to welcome you to your latest issue of Boundless, a magazine that's packed to the gills with ideas and insight that you'll relish. Read all about the latest car releases exciting the experts, a walking holiday with a difference, and what happens when Motoring Editor Dan Read puts a brand-new Alpine A110 through its paces on England's own Alpine-style roads in the Lake District. There's plenty more to pique your interest, too.
So don't delay another minute – it's time to get stuck in.
And, as ever, Boundless magazine is not just packed with ideas and inspirations – but also with news of offers, discounts and opportunities available exclusively to Boundless members.
Enjoy the issue.
Carl Fillery, CEO Boundless
Login in and enjoy the read!