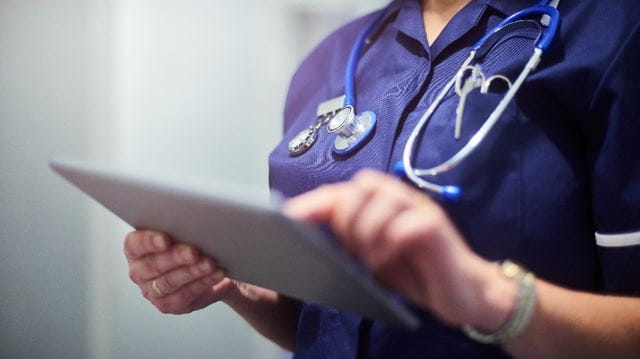 As part of our commitment to celebrating the heroes honoured by Public Service Day year-round, we're continuing our series taking a close look at various public sector roles.
Next to share her experiences is Emily Hosking, a Spinal Specialist Nurse at Leeds General Infirmary, who tells us what an average day for a Specialist Nurse looks like, how NHS roles have changed during the pandemic and what she loves most about her job.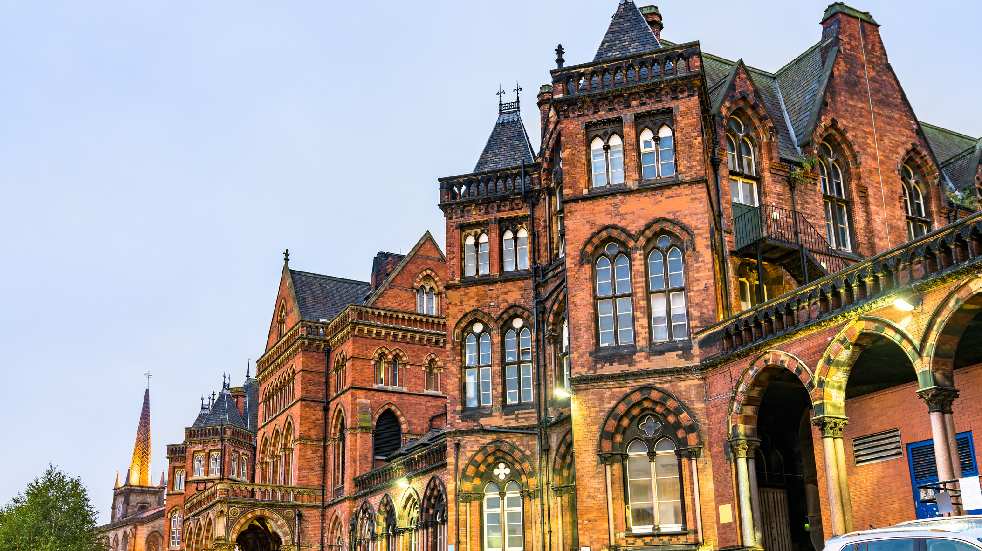 About my job: I originally started as a Ward Nurse which I did for a few years, then eventually worked my way up into my role as Spinal Specialist Nurse. It's been very different to working on the wards, and it hasn't always been consistent as Covid has caused disruptions. But in essence, it's my job to offer support and advice to staff, families and patients who have suffered spinal injuries and are going through elective spinal surgery. My role is as the main point of contact for patients throughout their surgical journey, visiting them before their surgery, helping during the surgery process in hospital and helping to support the patients post-op and at home. Our main job is to provide support, guidance, advice and to administer care.
Starting the day: I'm an early riser, so I like to try and be up by five o'clock each morning, that allows me some time to exercise and have something of a morning routine (I partly wanted to become a specialist to avoid the irregular hours you have to work as a Ward Nurse!) I try to start some exercise first thing, have a coffee at about six, and then get ready to leave the house at about seven. After that I walk to work, which I love, it takes me about 15 minutes and it's perfect for listening to music and clearing my head a bit before I get to the hospital.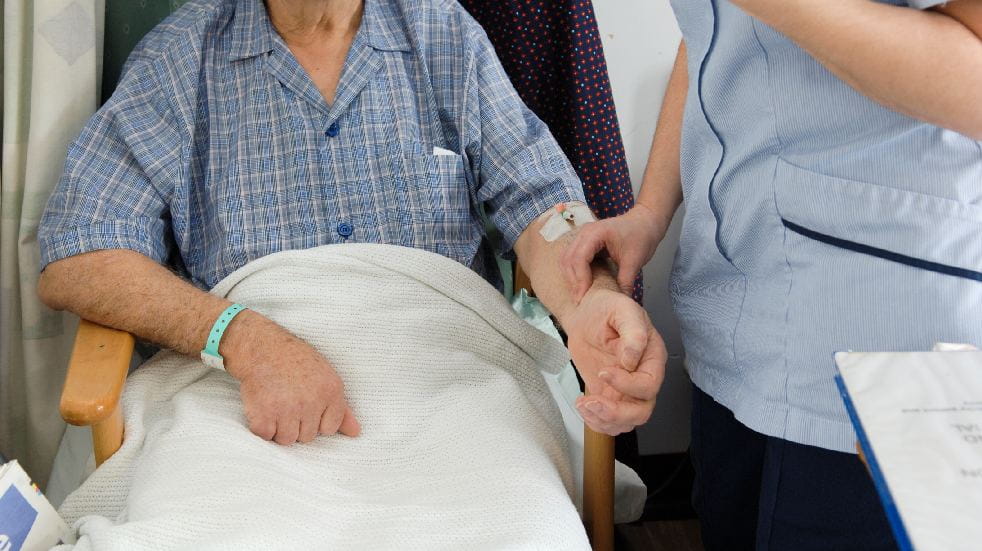 Morning admin: before Covid, we would usually have a meeting first thing with the registrar doctor who covered the nightshift, letting us know about any new acute patients who have come in, any cancellations that might've happened or just anything that's changed overnight. Since Covid however, this has been replaced with an online sheet with updates on all the patients. This actually works better for me, as it means I can go through the list at my own pace while having some breakfast. The information in that sheet tells us who we will need to go and see in the coming week, who is due for surgery etc. Unfortunately, because of Covid, at the moment, things are often moved around at the last minute, so I won't know for sure exactly what is happening until a given morning.
Heading out of the office: each of us on the team leaves the office at around quarter past eight. After I've planned my day and, I suppose, worked out what's going on. Before Covid we would go around and see all the patients due to go in for surgery that morning, we'd take a booklet, annotate it for them to keep and just generally answer any of their questions. Now however, because patients are spread across four sites, it's not really feasible to travel quickly between them to see everyone. We also found that much of what was discussed in these check-ins was not retained by the patients post-op anyway. On occasion we would visit a patient, post-op, to check how they were, and they would have no recollection of meeting us at all, so really, they weren't very helpful. So instead, we now hold some of these conversations over the phone as it speeds up the process while still giving the patients an opportunity to ask any questions that they might have. And of course, some people don't answer the phone, so they will still get an old-fashioned visit from one of us at whichever site they are located.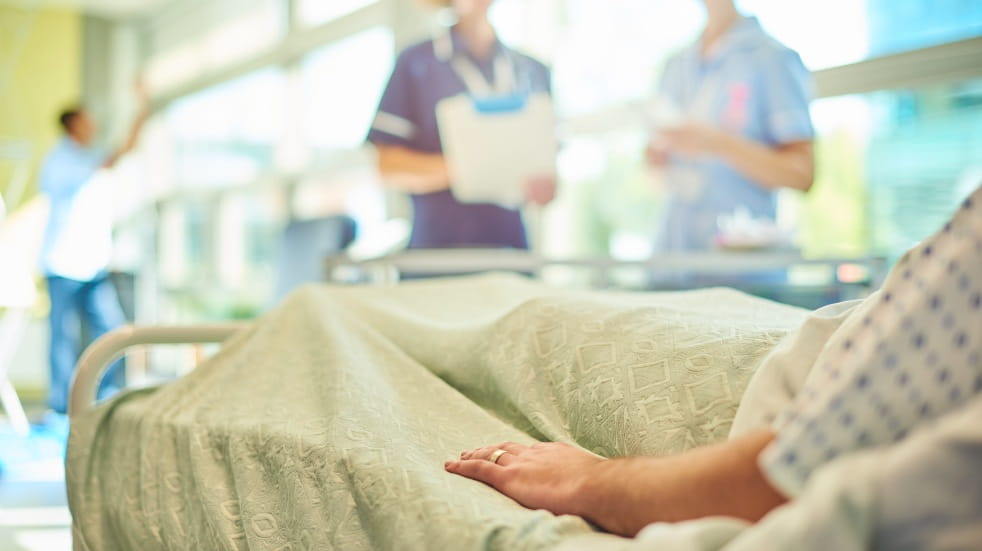 Helping on the wards: after making our rounds and calls, we'll then go to see our post-op patients. We do this to try to promote enhanced recovery after surgery. So that means getting the patients moving as soon as they can, the longer a patient is in bed for, the longer the recovery process usually takes. Ideally, we'll have the patient up and mobile as quickly as possible with the aim being to discharge them as swiftly as possible too (within reason). It's interesting, when you come on to the ward in a purple specialist uniform, the patients tend to listen to you more than when you're a Ward Nurse, so we'll just generally provide support to the team on the ward where we can. So that might be, specialist pain relief, helping with certain procedures, a more complicated dressing, whatever is needed on the ward that day to help take the strain off. There might also be newly qualified nurses on the ward, in which case I might run a little educational session for a specialist procedure for example.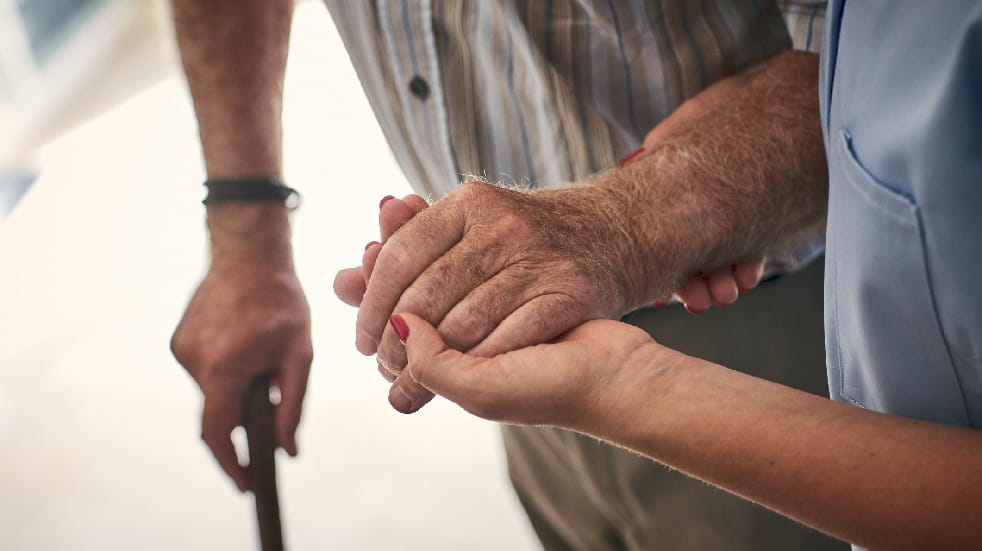 Clinics: there are also regular clinics that run throughout the week, in fact, there's multiple clinics a day and each of these is shared between the specialist nursing team as well as physios and consultants. These clinics are there to follow up with patients further down the line after their surgery, that could be anyway from six weeks later to two years on. During that clinic, I will go through how they're doing, how the surgery went and from there you can make a plan about what to do next. Whether that's booking in more time with them, booking an x-ray or referring them to a consultant. The idea is to assuage any doubts patients might have even long after their elective surgery has taken place.
Ward attenders: in the afternoon you will have ward attenders coming to visit, which is a very nurse-led process. These are patients who attend the ward to receive nursing care, but who have not been admitted to the Hospital and don't need stay in the ward overnight. This is typically due to wound problems, so this might mean changing a dressing, or they could be there for new symptoms or general worries, or we may need to prescribe them a new medicine. It's our job to answer these questions and refer them to a consultant where necessary. Part of the reason for doing this is to catch problems early to take the strain off other services within the hospital.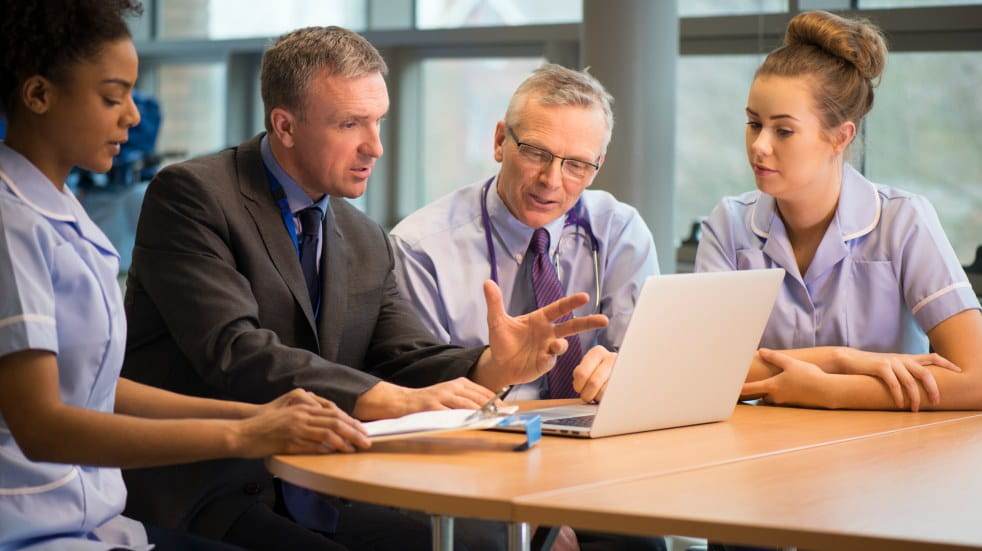 Meetings about protocol: In the afternoons we sometimes also have protocol meetings, which are designed to help make hospital processes more efficient where possible and to handle any issues nursing staff might be having. For example, recently we have had several meetings to try to create new visiting guidance for patients with learning disabilities, as often groups like this can be overlooked when social distancing guidelines are in place. Primarily these meetings are there to help standardise practices and protocols.
Leaving work: I'm technically supposed to finish work at about half five, but it never really happens and it's usually about seven by the time I leave, (although it does vary). I mainly get stuck because I can't help picking up the phone which really, I shouldn't do, but it's hard not to. When I eventually leave, I'll walk home and make some dinner. And usually just sit and watch TV, I'm trying to learn the piano, but it doesn't really happen. I just relax after work, if I'm not ready for bed by nine I'm panicking about the next day! I'm definitely an early bird.
---
Do more with Boundless
If you are a public sector worker, you can make some fabulous year-round savings on holidays, motoring services, insurance, shopping and much more by joining Boundless. To find out more, visit our dedicated membership page.