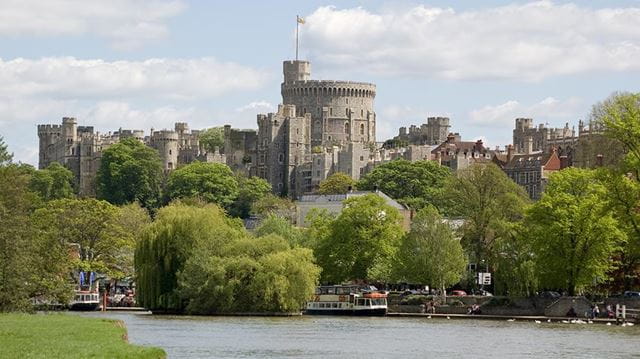 Come and enjoy an afternoon on the river with us on a vintage Victorian steamer – for full details, see the 'You might also like' section below
---
1. Thames water passes through eight people on its way to the sea
Two-thirds of London's drinking water comes from the Thames. And, after treatment, it goes straight back there too. So the water you drink may already have been through seven other people. Maybe don't think about that.
---
2. You may see a dolphin…
Dolphins and seals have been spotted as far upstream as Hampton Court in the past decade. There are thought to be around 120 different species of fish inhabiting the Thames, plus otters, river voles, European eels – and seahorses.There's even been the occasional whale…
---
3. But not a polar bear. Not anymore
Passers-by in the 1200s might have spotted Henry III's pet polar bear, given to him by the King of Norway, swimming on a long lead that was tethered to the Tower of London.
---
4. It was the site of the world's first underwater tunnel
In 1843, engineer Marc Brunel (father of the more famous Isambard) built the Thames Tunnel – the first thoroughfare ever built underwater. The original tunnel is still used today by London Underground on the stretch between Wapping and Rotherhithe.
---
5. The Thames extends well beyond London
The Thames is approximately 346km (or 215 miles) long – and even flows through Oxford, though by that stage it is known as the River Isis.
---
6. People used to play football on it
In previous centuries the Thames was larger than it is today and the current therefore slower, meaning that when temperatures in London plummeted, the River would freeze, sometimes for up to two months in the middle of winter. The ice could be so thick and solid in cold years that, between 1600 and 1814, 'Frost Fares' were held seven times on the ice, with ice skating, bonfires, parties and football among the attractions. (More than once the ice collapsed, however, with tragic consequences...)
---
7. It has more than 200 bridges
The first was built in London by the Romans almost 2000 years ago, near to the spot where London Bridge is now. Many other bridges are built where older bridges were founded.
---
8. It takes eight days to swim it
Comedian David Walliams swam 140 miles of the River Thames, from source to Westminster Bridge, and raised a million pounds for charity. It took him eight days.
---
9. In 1928, it flooded central London
Fourteen people were killed in 1928 when the Thames burst its banks, flooding Parliament, the Tate Gallery, the Tower of London and many residential basements. However, it was not until hundreds were killed in the North Sea flood of 1953 that talk began of a Thames flood barrier – though even then the Thames Barrier was not opened until 1982.
---
10. There have always been Thames beaches
Urban beaches, including Thames-side beaches, are not a new thing. There was a beach by the Thames in Edwardian times at Bishop's Park in Fulham. In the 1930s, there were beaches at the Tower of London, Greenwich and Grays.
---