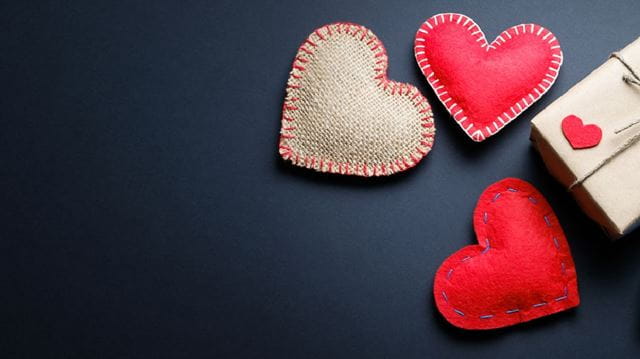 If you're tired of giving conventional gifts on Valentine's Day (and let's face it, who hasn't panic-bought petrol station flowers for a loved one at least once in their life?) why not switch up your plans this year and surprise your significant other with an unexpected twist on the usual romantic fare?
This year, we've scoured a range of retailers for more unusual and memorable versions of the gifts we've come to expect on Valentine's Day, each offering something a little more than your typical heart-shaped box of chocolates. So instead of buying a dozen red roses, why not try a beautiful, preserved bouquet of flowers that will last all year? Or even make your own chocolate truffles instead of heading straight to the chocolate aisle in the supermarket? With some creative thought, the possibilities for an offbeat Valentine's Day present are endless. Read on for our picks…
---
1. Custom Night Sky Star Map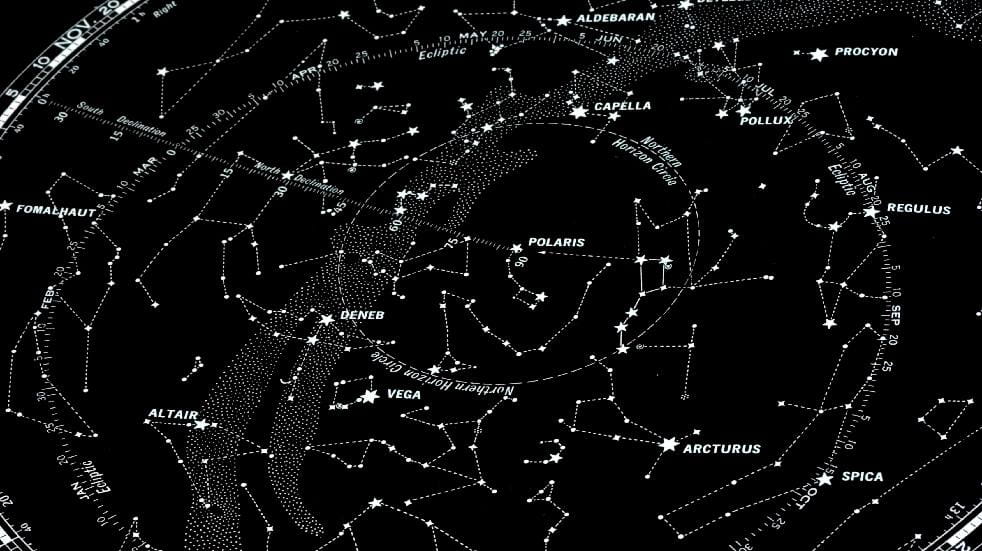 There are few activities as romantic as stargazing under the night sky with a loved one in a beautiful setting. Such memories are difficult to replicate, but this custom night sky map from Etsy does a fairly good job. Comprising a circular map of the stars and constellations at a particular date, time and location, this map aims to preserve in perpetuity a shared moment between you and your partner. Include a personalised message as well as the coordinates of your chosen place and the rest is taken care of for you.
---
2. Pressed Flowers Hanging Frame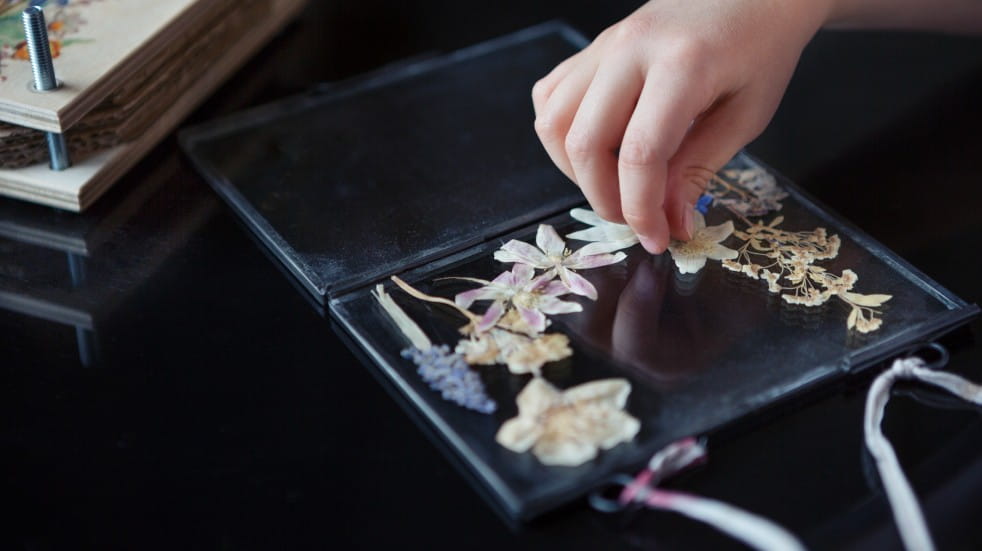 A meaningful Valentine's Day present shouldn't have to break the bank, in fact, some of the most thoughtful gifts are ones that don't cost anything at all. Perfect for those with a love of the outdoors, this simple clear frame is designed to hold your own pressed flowers. So, the next time you find yourself on a hike with your partner, pick up a pretty leaf or flower, press it between the pages of a book and gift it to them in this hanging frame¬ – a lovely way of holding onto a memory from a special day out or holiday.
---
3. Cosy Oversized hoodie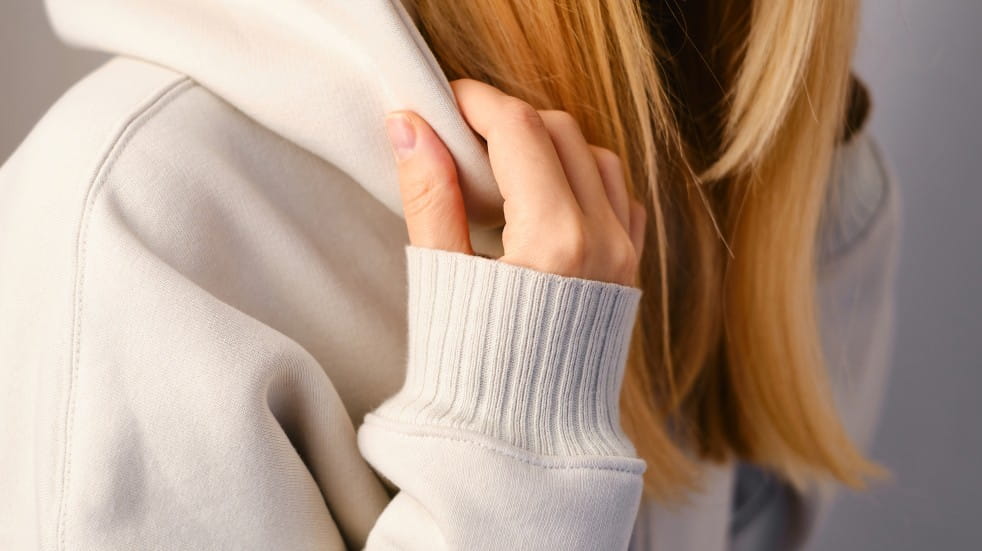 Not everyone wants to dress up for a fancy meal in town on Valentine's, many prefer putting their feet up in slippers in front of the telly and saving the posh meal for a less busy night of the week. With this in mind, we've found this ultra-comfy oversized hoody perfect for the homebody in your life. Made from super soft Sherpa fleece and available in a variety of colours this loungewear staple is big enough to keep your whole body warm. The ultimate piece of comfort-clothing for keeping cosy in the winter months.
---
4. Personalised Necklace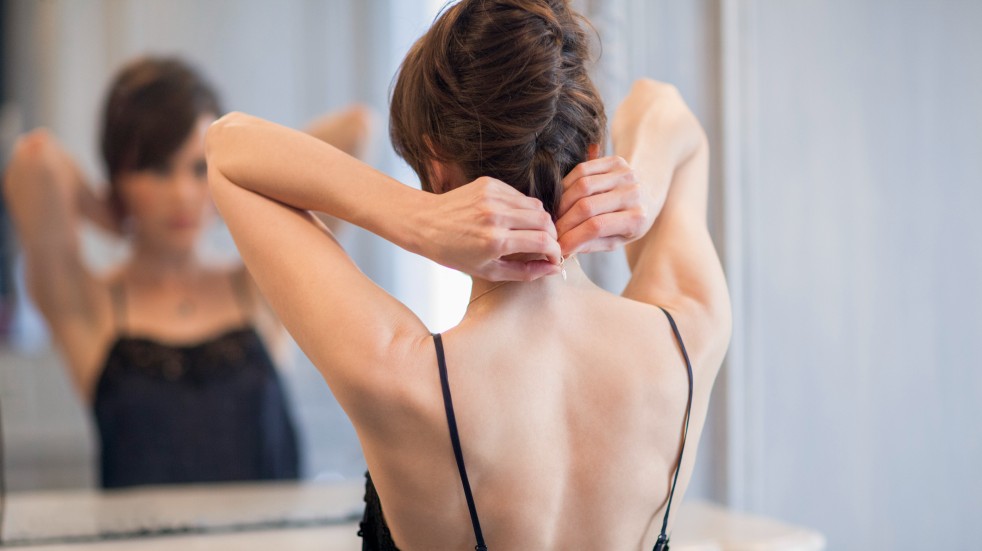 Keeping to the theme of meaningful gifts, we couldn't resist including a piece of jewellery on this list. While for some, gifting a necklace for Valentine's Day might err on the side of cliché, a thoughtful and personal design like the ones at Posh Totty Designs will more than make up for its expectedness. Offering a variety of high-quality sterling silver pieces at great value, this jewellery can be designed to include important dates, initials or even the coordinates of your favourite place.
---
5. Make Your Own Chocolate Truffles Kit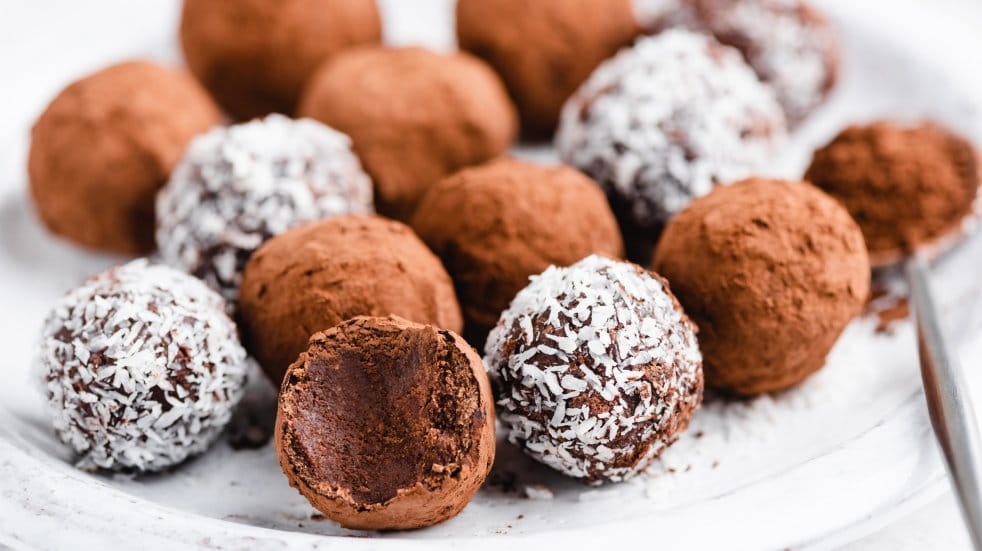 A fun alternative to simply buying a box of chocolates, this make your own truffles kit from Uncommon Goods is the perfect way to show the amateur chocolatier in your life that you care. Including everything you need to make a sumptuous batch of melt-in-your-mouth dark chocolate truffles, this kit is a delightful twist on the expected. Plus, because it only uses the finest quality dark chocolate, the recipe can be easily modified to suit a vegan or gluten-free diet.
---
6. Preserved Flowers
£23 from Shida Preserved Flowers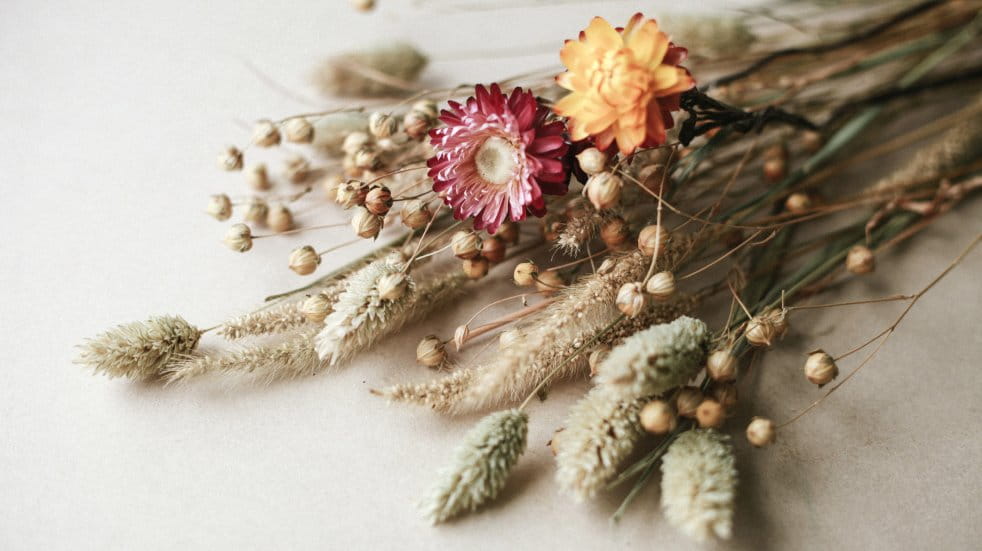 While it's true that flowers are a thoughtful gift that brighten up a room, there's a certain disappointment to watching them wilt after a week or two of enjoyment. That's where Shida Preserved Flowers come in. Offering a wide variety of bouquets, wreaths and vases, its unique dried flowers can be enjoyed year-round. Dyed with special organic colourings and naturally perfumed, these flowers will last for as long as you want to display them and add a unique sophistication to any room in which they're displayed.
---
7. Grow Your Own – Snore Curing Plant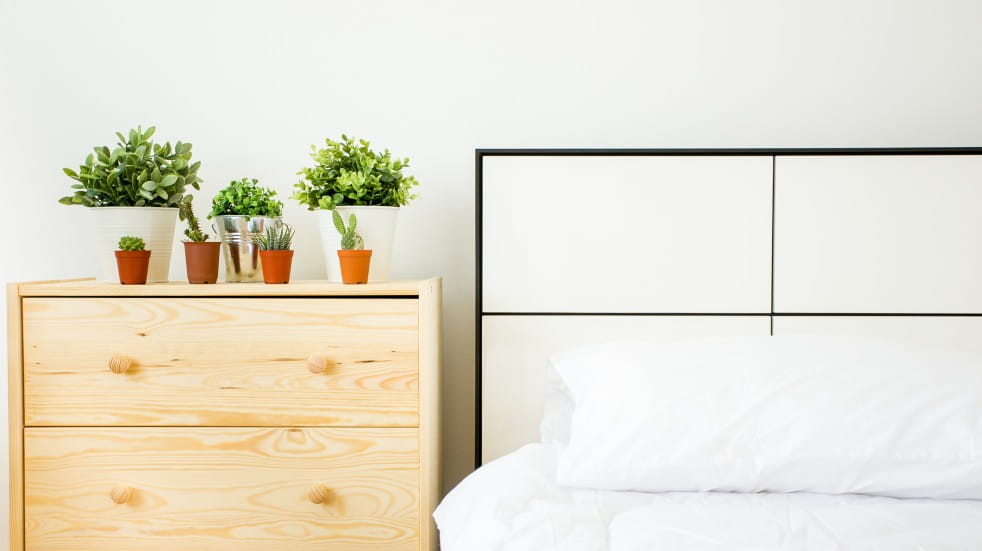 Perfect for the snorer in your life, this tongue-in-cheek gift is a great way to say, "I love you" whilst also saying "your snoring is unbelievably annoying". An easy-to-use kit that contains everything you'll need to propagate and grow your own 'anti-snoring' plant, all you'll need to do is add the water. And although we can't necessarily vouch for the claim that placing this plant on your bedside table will definitely put a stop to snoring, if nothing else, you will have a pleasant potted shrub to enjoy afterwards!
---
8. Learn Your Ancestry DNA Kit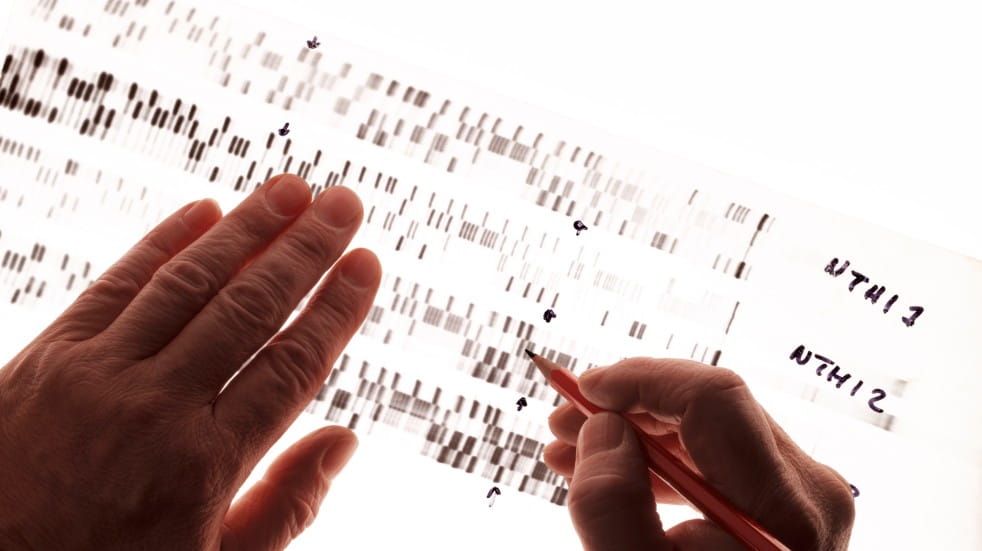 If your other half is interested in their family history and genealogical traits, then look no further than a home DNA kit from 23andMe this Valentine's Day. All you need to do is provide a sample of hair and you'll get access to a wealth of data concerning what makes you, you. From the geographical history of your ancestors to reports about what DNA traits you might have based on your heritage; this kit really does cover everything.
---
9. Personalised Favourite Song Soundwave Print
£30 from Not On The Highstreet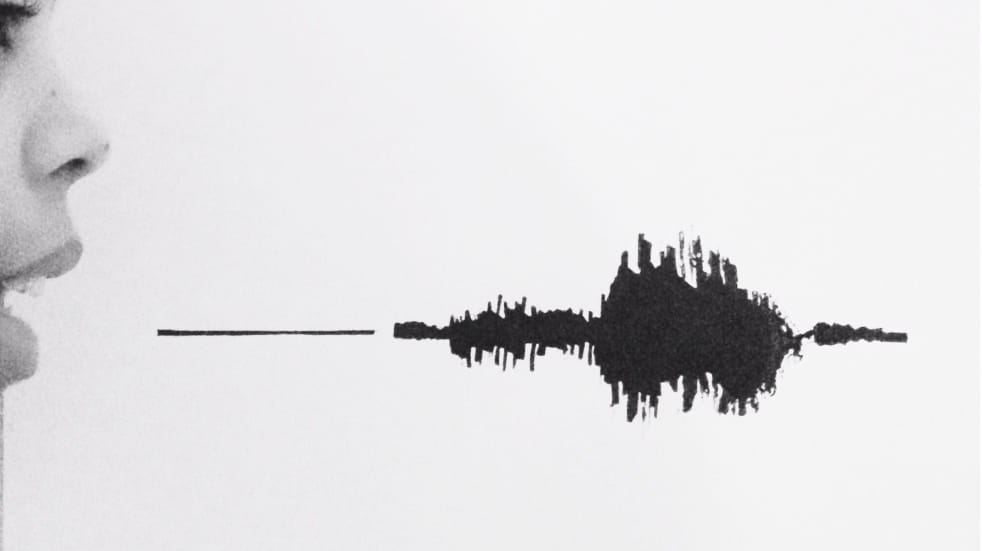 A wonderful way of displaying your favourite song beyond simply buying a print of the album cover, this metallic foil printed soundwave is a unique gift and memorable conversation piece. Available in a variety of colours and finishes, you can choose any song to be displayed in this abstract soundwave format (they really do all look great). Plus, if you're so inclined, there's also an option to add a Spotify code to your print, then you can simply scan the code to hear the song whenever you like.
---
10. Actual Handwriting Bracelet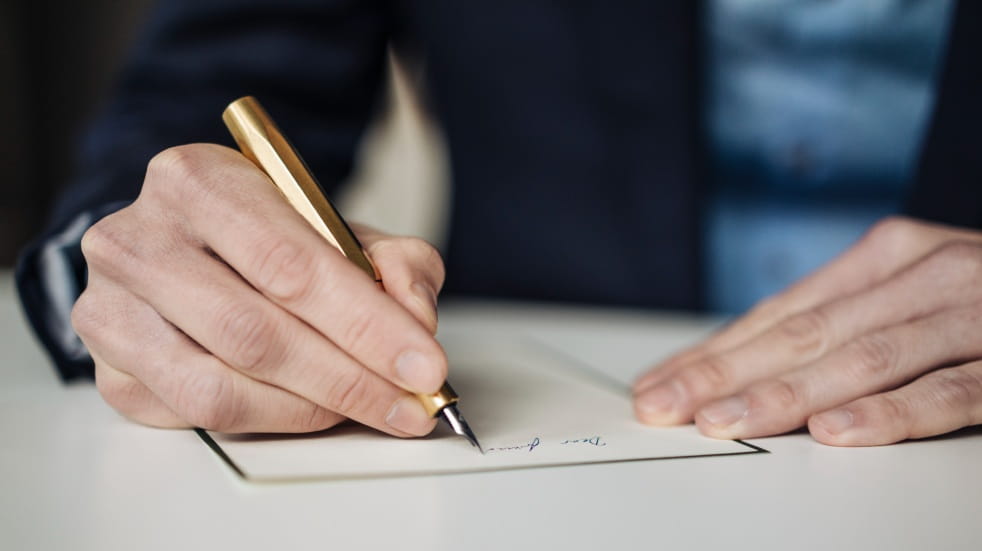 As unique as your fingerprints, there are few things more personal than an individual's handwriting, and that's what makes this personalised bracelet from Etsy so special. Handmade to order, this bracelet can incorporate the actual handwriting of a loved one into its design. Amazing quality, truly unique and highly recommended by reviewers, a thoughtful gift like this bracelet will no doubt be treasured for a whole lifetime.
---
Save money with Boundless
To benefit from amazing offers, along with dozens of other deals on holidays, motoring services, experiences, shopping and more, join Boundless today. To find out how, visit our dedicated membership page.