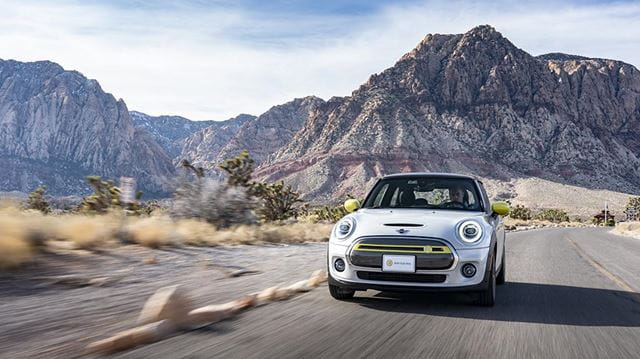 Whether you're looking to buy an SUV or an estate, a petrol or an electric vehicle, you're sure to find some inspiration in our pick of the best new cars.
1. 4WD: Land Rover Defender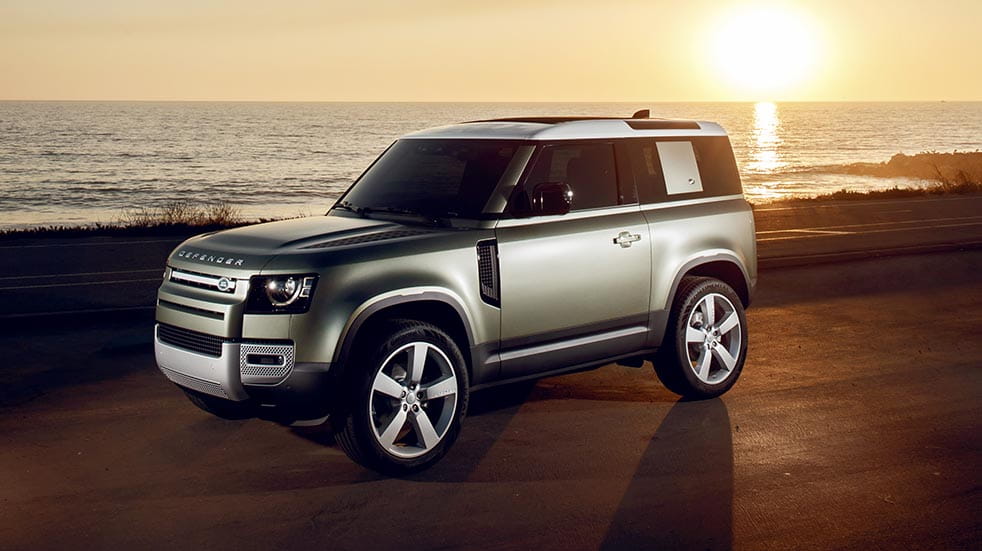 The old Defender, "the Land Rover" to most of us, easily entered our Most Iconic Cars Ever feature in the last issue. It was vastly capable as an off-road tool, if a drudge to drive. The all-new one cleverly riffs off the old model's looks, and can get even further into – and out of – wildly dramatic terrain. It's superb at towing too. But it's also wholly civilised and rather charming in daily on-road travel.
It lopes along with a soft, relaxed gait. The power is smoothly delivered, the steering and brakes progressive, the suspension cushy. It's also got the connectivity and driver-assistance of your usual premium estate car. Inside, you'll find rugged life-proof materials, and loads of room (5+2 seats available) and storage. It's a near-genius blend of comfort and adventure.
The spec: 110 First Edition D240
Engine: 1999cc 4cyl petrol, 4WD, eight-speed auto
Power & torque: 240hp, 430Nm
0-62mph: 8.7 seconds
Top speed: 111mph
Fuel economy: 29.6-31.7mpg (WLTP)
CO2: 234g-251g/km (WLTP)
Price: £59,180 (range starts at £40,290)
2. EV supermini: Mini Electric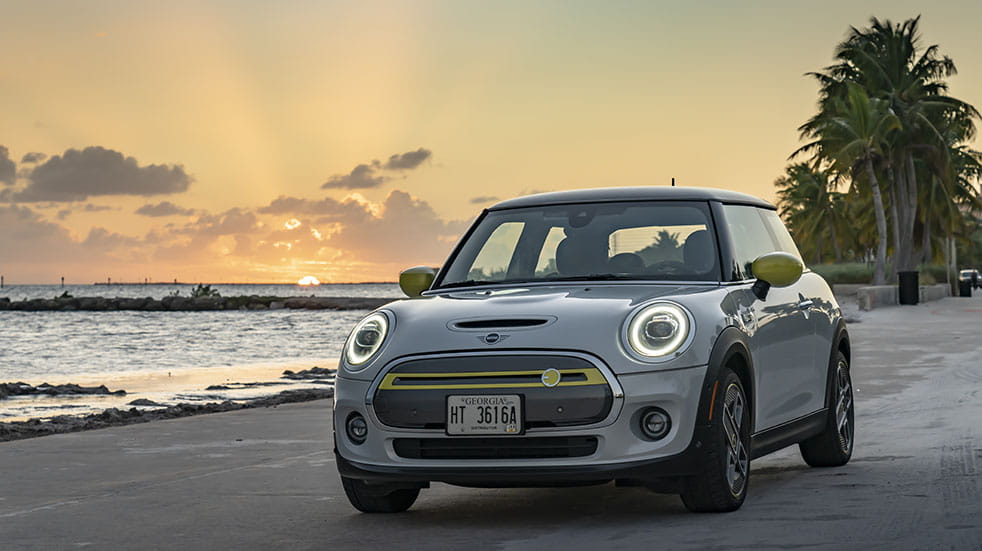 BMW took a Mini and evicted the engine, gearbox, exhaust and fuel tank, inserting instead a motor and battery. Those replacement parts aren't the same shape, so there's room for only a smallish battery. Meaning that even though its motor is efficient per se, it won't go far before needing a charge. Probably only 110 miles in winter.
So it's a runabout. But a terrifically fun one because the normal Mini's nature is intact – in fact only amplified by the instantaneous reactions and vivacity of the electric motor. Its darty steering is full of life, involving you in the action. The seating position is low and comfortable. The cabin design is distinctive. And in case you're wondering, yes, the back seat and boot are as poky as ever; it's really a baby sports coupe, not a supermini hatch.
The spec: Level Two
Engine: Electric motor, FWD, single-speed
Power & torque: 184hp, 270Nm
0-62mph: 7.3 seconds
Top speed: 93mph
Range: 145 miles (WLTP)
CO2: 0g/km
Price: £26,400 inc grant (range starts at £24,400 inc grant)
3. Crossover: Renault Captur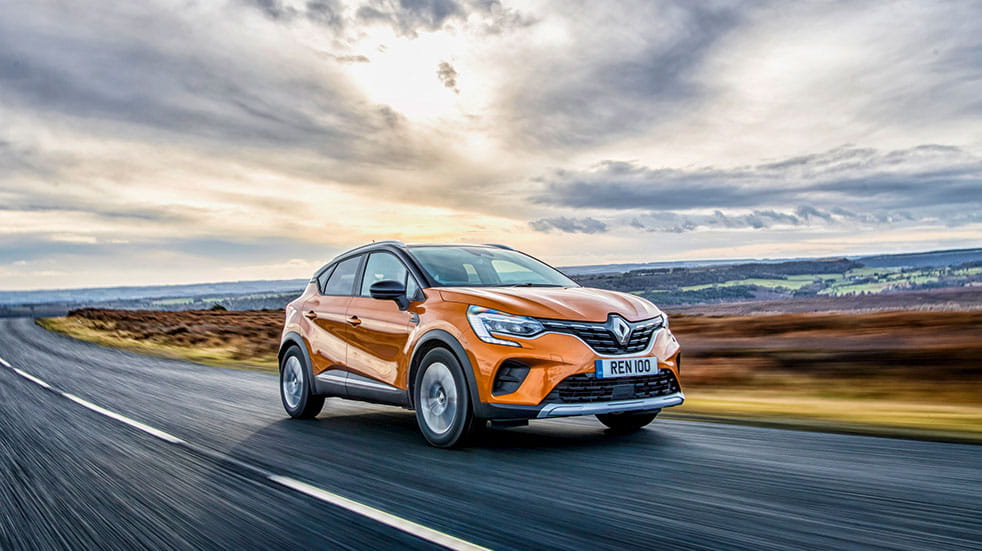 The second-generation Captur has grown by 11cm, so it's just big enough to be a proper family car but still usefully compact for city life. It has the high eyepoint kids love, and they're well catered for in the back. Tallish teenagers can fit but, if it's just toddlers, you can slide the rear bench forward, swelling the boot and making it easier to pass them carrot sticks. Sat in front, you're placed comfortably, facing the smartly finished dash. It's well-equipped, with large screens and lots of safety aids.
The engines are quiet if not madly eager, so you want to avoid the least-powerful petrol and diesel models. The suspension is supple and comfy, quite different from the sharp-steering but firm-riding Clio to which the Captur is closely related. It's a good-looking car with a calming spirit.
The spec: S Edition TCE 130
Engine: 1333cc 4cyl petrol, FWD, six-speed manual
Power & torque: 130hp, 240Nm
0-62mph: 10.6 seconds
Top speed: 121mph
Fuel economy: 42.8-44.1mpg (WLTP)
CO2: 144-148g/km (WLPT)
Price: £21,795 (range starts at £17,595)
4. EV crossover: Kia Soul EV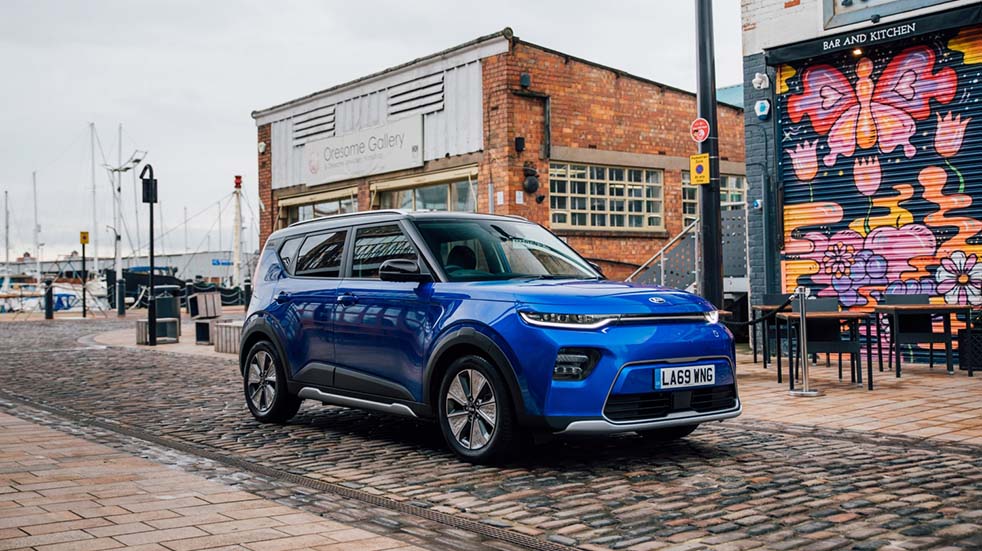 Kia's e-Niro electric crossover established a great reputation for providing a long real-world range at a decent price. But it looks a bit drab. Here's a remedy: the Soul EV has the same battery and motor, but stuffed into a bodyshell the ad copy writers will doubtless be calling 'funky' or 'iconic'. That's stretching things but inside and out the rounded-corner blockiness is cohesive, if a little cartoonish.
It makes super-efficient use of the electrical energy, with a real-world 250 miles easily possible for people who are good with speed limits. It's settled on the motorway but can get bouncy on brisk bumpy roads. Acceleration is keen enough, if not rapid. Inside there's loads of equipment and room for a family, though they'll need to pack carefully as the boot's rather petite.
The spec: First Edition
Engine: Electric motor, FWD, single-speed
Power & torque: 201hp, 395Nm
0-62mph: 7.6 seconds
Top speed: 104mph
Range: 280 miles (WLTP)
CO2: 0g/km
Price: £33,795 inc grant (range starts at £33,795 inc grant)
5. SUV: Vauxhall Grandland Hybrid4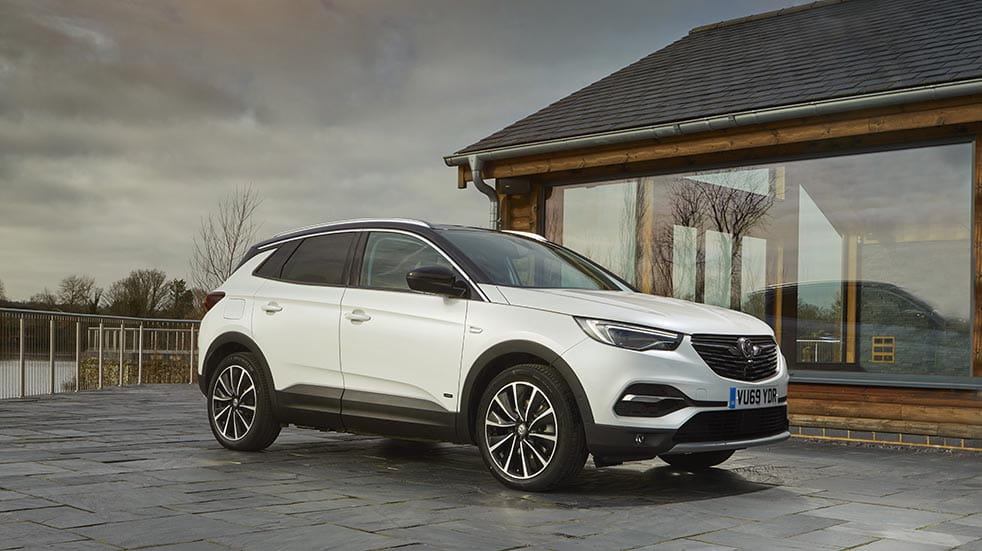 As a plug-in hybrid, this version of the Grandland swerves almost all company-car BIK tax. Charging it nightly at home, a 25-mile commute might never wake the engine – and on long trips you can use petrol, rather than searching for electric chargers. The front engine and electric motors at front and rear shuffle the work smoothly between themselves. All-out it's fast, and there's four-wheel-drive. Its family-crossover interior is fine, if a mite dull.
But to be honest, it's not the car for frequent long trips as economy isn't great in that mode. A diesel would be better. So: do you commute across minor roads with occasional snow and mud, and do you drive a company car? This is admittedly a bit of a niche but, if it fits your circumstances, it's a real find.
The spec: Business Edition
Engine: 1598cc 4cyl petrol plus two electric motors, 4WD, eight-speed auto
Power & torque: 300hp, 520Nm
0-62mph: 5.9 seconds
Top speed: 146mph
Fuel economy: 204mpg (WLTP)
CO2: 34g/km (NEDC)
Price: £36,790 (range starts at £36,790)
6. Estate: BMW 3-Series Touring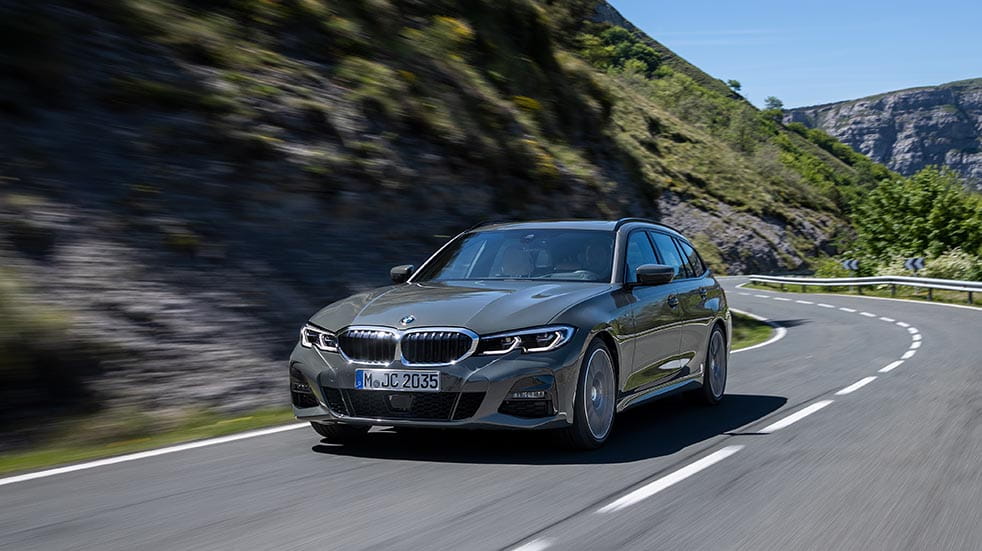 What's the best car in the world? At any social gathering, I'm more likely to be asked this question than an off-duty doctor is to be quizzed about stiff joints or a recurring headache. It's tempting to pitch my answer in Ferrari/Porsche territory, but for years the truth has been the BMW 3-Series Touring.
It's just got bigger and better. It has all the driver-centricity of the 3-Series saloon: lovely steering and handling, superb engines, great controls and infotainment. The Touring's long roof and tapered glass are stylish, and enclose reasonable room and some really neat storage ideas. If you don't mind plugging in overnight and losing a bit of boot space to the battery, there's also an economical PHEV version.
The spec: 330D XDrive Touring M Sport
Engine: 2993cc 6cyl diesel, 4WD, eight-speed auto
Power & torque: 265hp, 580Nm
0-62mph: 5.4 seconds
Top speed: 155mph
Fuel economy: 42.8-43.5mpg (WLTP)
CO2: 141g/km (NEDC)
Price: £44,565 (range starts at £34,065)