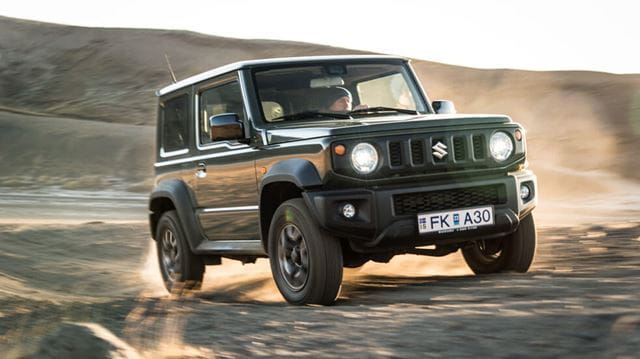 The world's biggest geological playground is a perfect test track for Suzuki's latest mini SUV, though the strong winds nearly proved its undoing.
The Suzuki Jimny has many lovable features. Think of it as Japan's junior jeep; a pocket-sized SUV with a big heart. When the outgoing version arrived on our roads, DVDs were only just replacing videotapes, Titanic was in cinemas and the French still used francs. That was 1998, and for the next 21 years the Jimny barely changed. Finally though, there's an all-new one.
Like the original, its shoebox dimensions really suit the city. It's a proper school-run scrambler: easy to see out of, fits into tiny spaces and at just over a tonne it's a real featherweight too. But unlike fair-weather runabouts, the £16,000 Jimny loves getting its hands dirty. The cabin is made from scratch-proof, hose-down plastics. The controls are chunky so you can operate them with gloves on. It has a serious four-wheel-drive system with a low-range gearbox, plus rugged suspension for scampering over all sorts of terrain.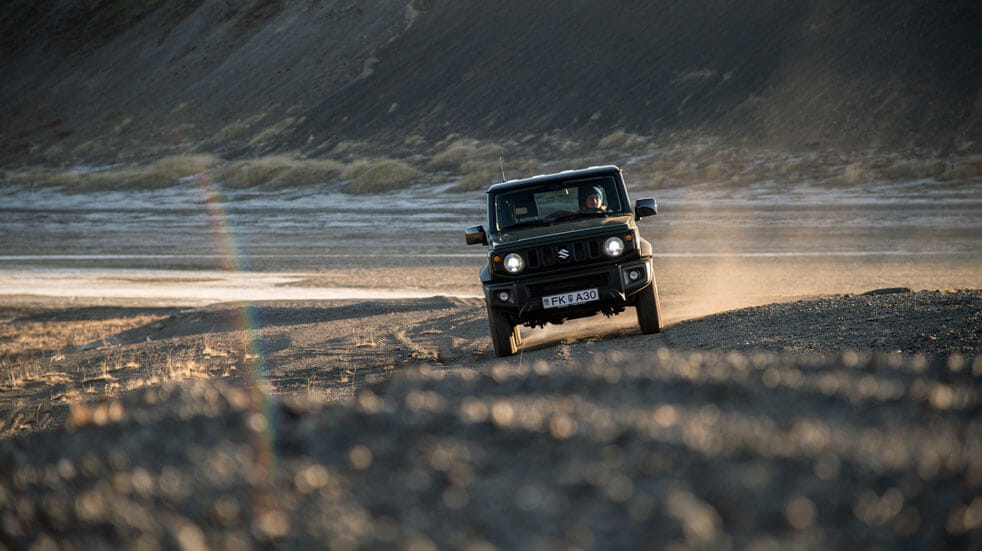 Almost every hire car company in Iceland does a Jimny, although – as in the UK – there's a months-long waiting list for the new one, so we've borrowed ours from the Suzuki showroom in Reykjavík.
Our mission is simple: to see as much as possible before our return flight to London in three days' time. And as some of Iceland's greatest sights are strung handily alongside the southern sweep of the Route 1 ring road, that's where we'll be heading. If our Suzuki Jimny can handle a 600-mile round-trip here, it can do it anywhere...
It's late October and the early winter chill is supercharged by gale-force winds, blowing the Jimny around the road and making it difficult to open car doors. To be honest, its motorway manners aren't great at the best of times, but in 85mph gusts its square sides are like sheet-metal sails, and we end up tacking down the road like a dinghy, steering hard into the wind just to stay straight. For a while we look enviously at fatter, more surefooted SUVs, then call it a night in Vik, Iceland's southernmost town poised below the twitchy Katla volcano.
Driving into a headwind the Jimny's 1.5-litre, 100bhp petrol engine tries its best but it's crying out for a turbo, and a sixth gear for more relaxed cruising. Although to be fair it's much more at home razzing around the many cratered tracks that run like gravel tributaries from the main road to some otherworldly waterfall or ice cave – there are signs for these things every few miles or so.
---
More of 2019's best cars reviewed
Our take on the excellent Nissan Navara
Just how comfortable is the Volvo V60?
Watch us review the latest Dacia Duster
---

Suzuki Jimny buyer's guide: the spec
Model: SZ5
Engine: 1462cc, 4cyl petrol, 5spd manual, 4WD
Power & Torque: 101hp, 130Nm
0-62mph: TBC
Top speed: 90mph
Fuel economy: 35.8mpg (WLTP)
CO2 emissions: 178g/km (WLTP)
Weight: 1135kg
Price: £18,499
Suzuki Jimny: styling
The Jimny manages to look both cute and tough, yet it's barely any longer or wider than a Volkswagen Up city car. Those boxy dimensions make it easy to park and also help off-road – the short overhangs make it well-suited for steep climbs and rock-clambering.
Suzuki Jimny: inside
There are two passenger doors – plus a side-hinged rear door – and four seats, but the rear ones are really only for kids, and when they're up there's basically zero boot space. But they do fold to create a flat floor, so best to think of it as a two-seater van. The front seats also fold flat.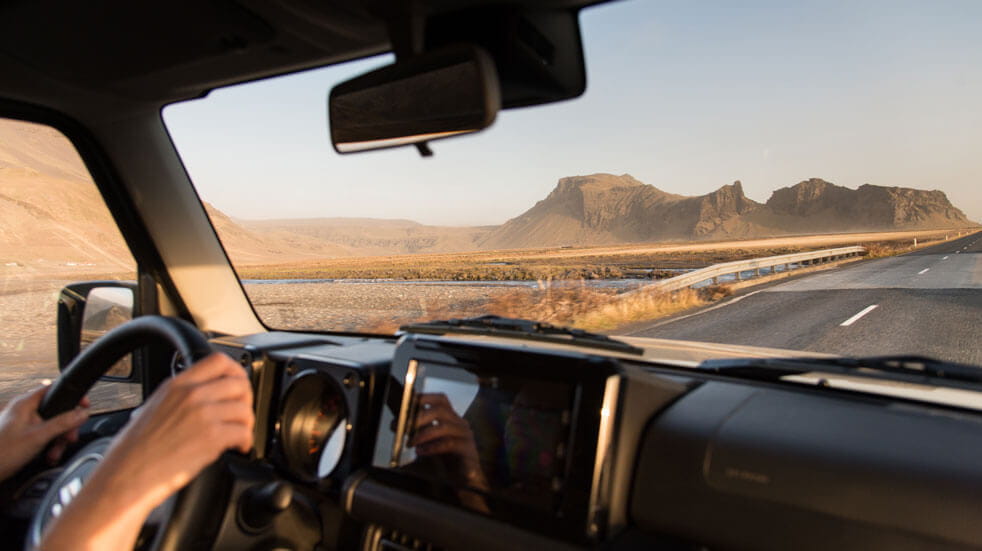 Suzuki Jimny: safety
Unusually, the Jimny scores just three stars out of five in Euro NCAP crash tests. NCAP says the Jimny falls short on adult occupant protection and safety assist systems.
Suzuki Jimny: pricing
Starting at £15,995, the Jimny really is a cheap jeep. All models come with a 1.5-litre petrol engine and four-wheel-drive. Entry-level SZ4 versions have air-con, cruise control, electric front windows and automatic lights. SZ5 trim adds alloys, LED headlights, climate control, heated front seats and a touchscreen infotainment system.
Suzuki Jimny: verdict
In a world of samey crossovers, the new Jimny is one of those rare and welcome character cars. But with character comes compromise: lovable looks mean minimal luggage space, and off-road talents harm on-road manners. It's seriously slow too. For life in the wild – or perhaps just on a farm – it will work for some. For the rest of us it's probably the perfect rental car – fun for a week or two, but maybe not to live with.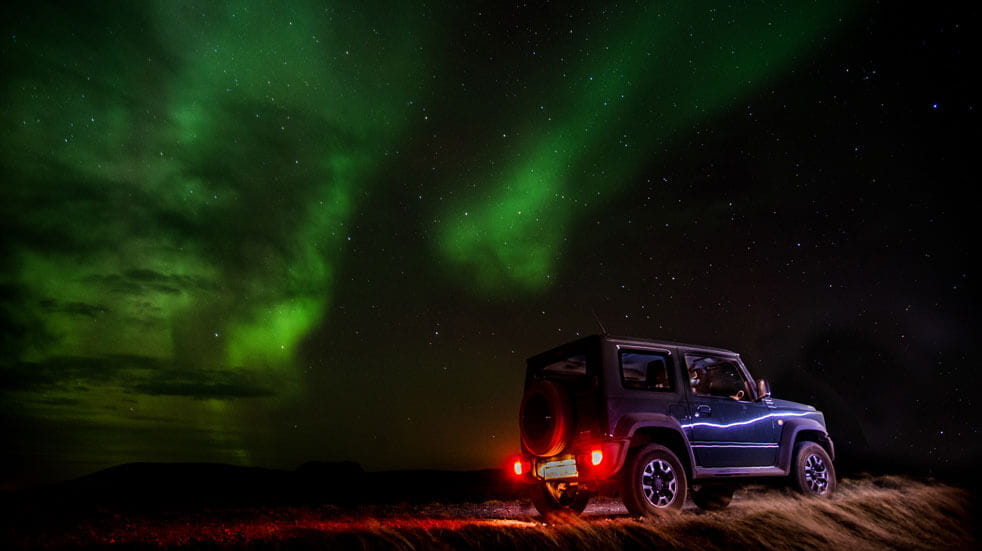 Alternatives to the Suzuki Jimny
Dacia Duster (from £10,995)
Nope, that's not the price of a used one, but a brand-new, thoroughly decent SUV with optional four-wheel-drive. It provides room for the family – and their luggage – too.
Fiat Panda 4X4 (from £14,980)
In the old days, Panda 4x4s were found scurrying around rustic vineyards or slushy ski resorts. Today they've found their way into suburbia too, though they're dying to escape.
Jeep Renegade (from £19,745)
The Jimny might be a jeep with a small 'j', but this one's the real deal – a genuine Jeep, although somewhat outpriced and outgunned by the opposition.