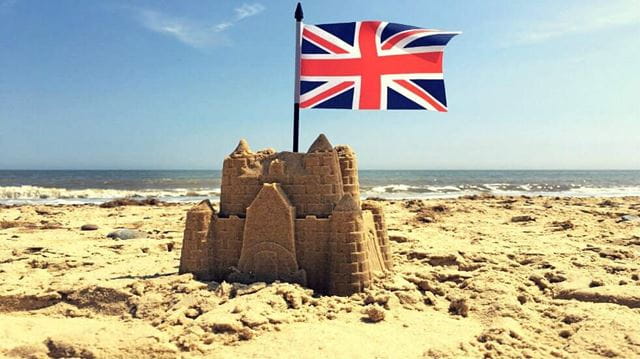 With summer now properly upon us, thoughts are naturally turning to where to go to make the best of these mid-year rays. And the good news is you don't have to go far. Forget about the south of France or the Canary Islands, we've got some fantastic beach destinations here in Blighty. Here are five of our favourites...
---
1. Great Yarmouth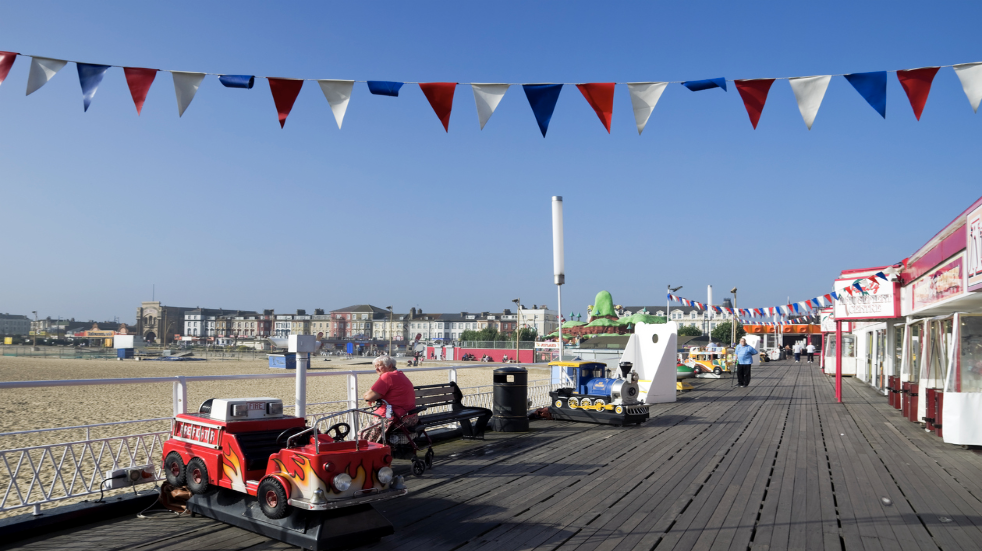 Word to the wise: when you're in Great Yarmouth, don't refer to it by its full name – it's a surefire way of giving yourself away as a tourist. Everyone in the Norfolk town simply refers to it as 'Yarmouth', just as they call their seafront the 'Golden Mile'.

With its donkey rides and bouncy castles, the Golden Mile offers up a satisfyingly old-fashioned style of beach holiday. It's family-friendly, but it's also ideal for any beach-stroller, who wants a quiet, relaxed holiday.

There's also a wealth of museums, arcades, shops and a must-see model village that's been a fixture for over 50 years.
---
2. Jurassic Coast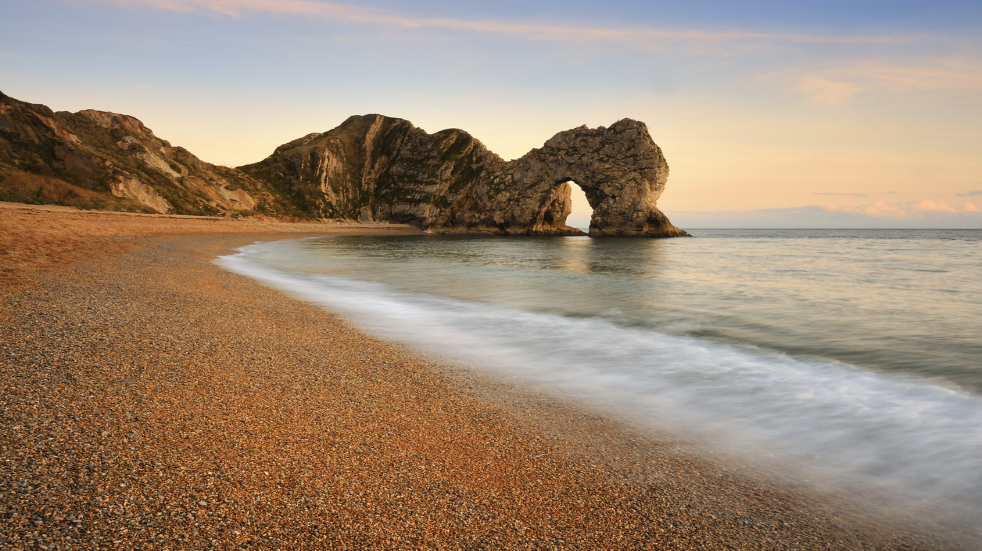 Despite being called the Jurassic Coast, this 95-mile sweep of coastline (it stretches from Exmouth in East Devon to Studland Bay in Dorset) actually contains rocks from the Triassic and Cretaceous periods as well as the Jurassic.

Because of its unique geological properties, the Jurassic Coast has been designated a UNESCO World Heritage Site. There's 185 million years of the Earth's history on show in this coastline's unique cliffs, caves and beaches.
If there's one word that best describes the Jurassic Coast it's 'dramatic'. No wonder then that it's been used as a location for many movies and TV shows, most recently Broadchurch, which used the Dorset stretch of coastline as a haunting, atmospheric backdrop.
---
3. Lyme Regis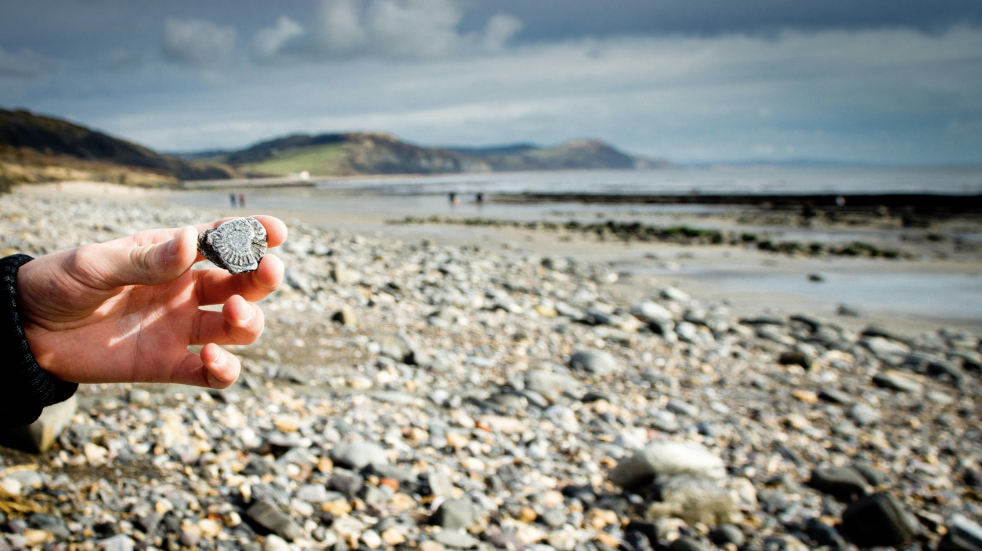 Nicknamed 'The Pearl of Dorset', Lyme Regis isn't your standard coastal town. About as far from tacky as it's possible to get, it prides itself on its quirky shops, unspoiled coastline and educational attractions.

That said, if you fancy some traditional fish and chips, don't worry, Lyme Regis has its share of top-notch seaside eateries, as well as more upmarket restaurants and bars should you want to treat yourself. And you can still find a bucket and spade.
Boasting many unique geological attractions, Lyme Regis is a favourite haunt of paleontologists and it runs regular fossil hunting walks. In fact, the town was the location of the world's first fossil find in 1811, when 12-year-old Mary Anning unearthed a 2m long skull of an ichthyosaur.
---
4. Hastings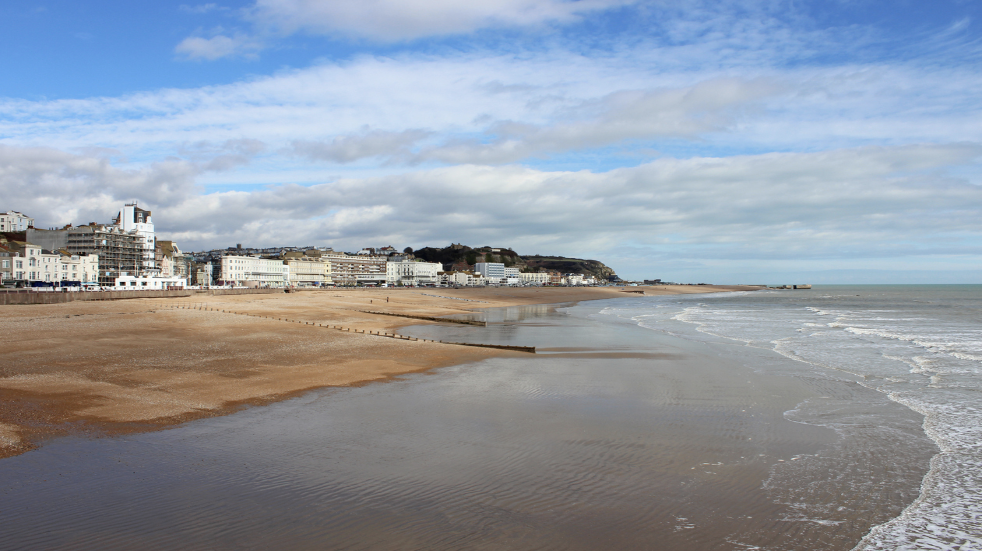 With its ornate, whitewashed Edwardian hotels, artisan shops and new pier (the old one perished in a fire in 2010, and a new one opened in 2016), Hastings is fast becoming one of the UK's most popular seaside destinations again.

In many ways, Hastings is stealing a bit of Brighton's thunder, and has moved on from its more dated attractions. Now you're as likely to find gourmet food hang-outs and modern art museums than crazy golf and pie shops.

The new pier is definitely a thing of beauty. Built mainly for strolling and relaxing, it hosts artisan food stalls, weekly yoga classes, outdoor film screenings and gigs. In fact, it's proven so popular it won 'Pier of the Year' in 2016.
Learn more about what to do in Hastings.
---
5. Bexhill-on-Sea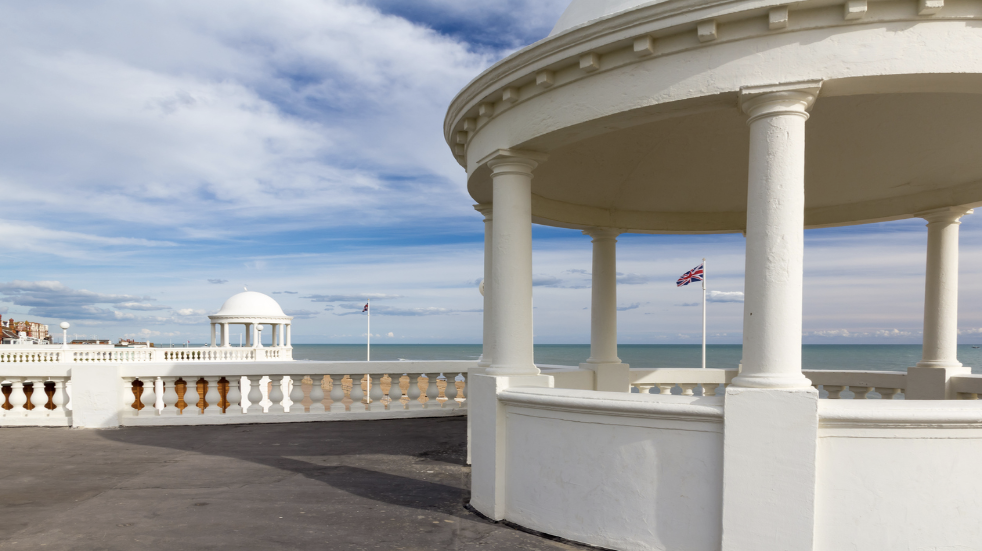 Proud to describe itself as a "quiet and relaxing seaside town", Bexhill-on-Sea was once a favourite getaway destination of the Victorian and Edwardian aristocracy. Today, it's a bustling and fast-gentrifying spot with a long pebble beach and a lively arts scene.

Its central attraction has to be the De La Warr Pavilion, a stunning Modernist structure that lies on Bexhill's seafront and is the town's cultural hub. Its honorary patron is local boy Eddie Izzard, and the venue attracts a stream of top-notch art shows, comedians and musicians.

Other must-sees include the Museum of Costume and Social History and the Bexhill Museum, which offers local history, archaeology, fashion and information about Bexhill's proud motor heritage (it lays claim to be the birthplace of British motor racing, having hosted the UK's first automobile races on 19 May 1902).