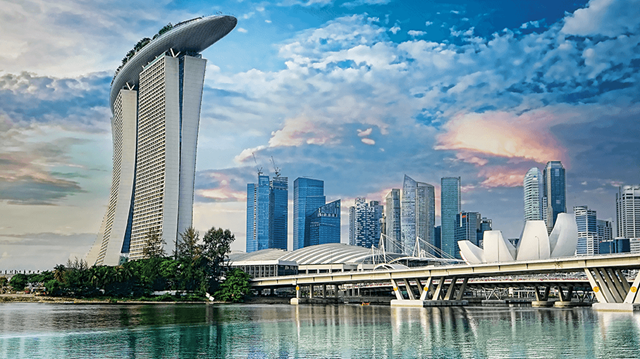 Planning your next holiday? These suggestions cover the best the world has to offer, from Cornwall and the Scottish isles, to New Zealand and Singapore.
New Zealand: perfect road trips through an ever-changing land
Work to your own schedule with a campervan holiday in the Antipodes, says Stuart Frost
"My wife Helen and I have been on two campervan holidays to New Zealand, both for three-week stints during February and March. We covered a lot of the country in those two visits. The first time, we drove from Christchurch clockwise around South Island, up along the west coast past the glaciers, caught the ferry to Wellington and then drove on to Auckland.
"The second time we started at Auckland and drove north, taking in Helensville, Wellsford, Ruawai and Kaitaia before returning via The Bay of Islands and Auckland to Lake Taupo, where we spent several nights.
The countryside and scenery are simply glorious and the people were wonderful. The main highlight for us was to be able to drive on near-empty roads, and to pause and linger whenever we felt like it. We had the freedom to work to our own itinerary and timescales; to eat when and how we liked, sometimes in the van by ourselves, other times in communal areas chatting to other campers.
"We have always enjoyed the freedom a caravan holiday gives. You pass through some beautiful country, small towns and villages, and if you choose a four-berth van as we did – even though we were just a pair – you have all the space and creature comforts of home."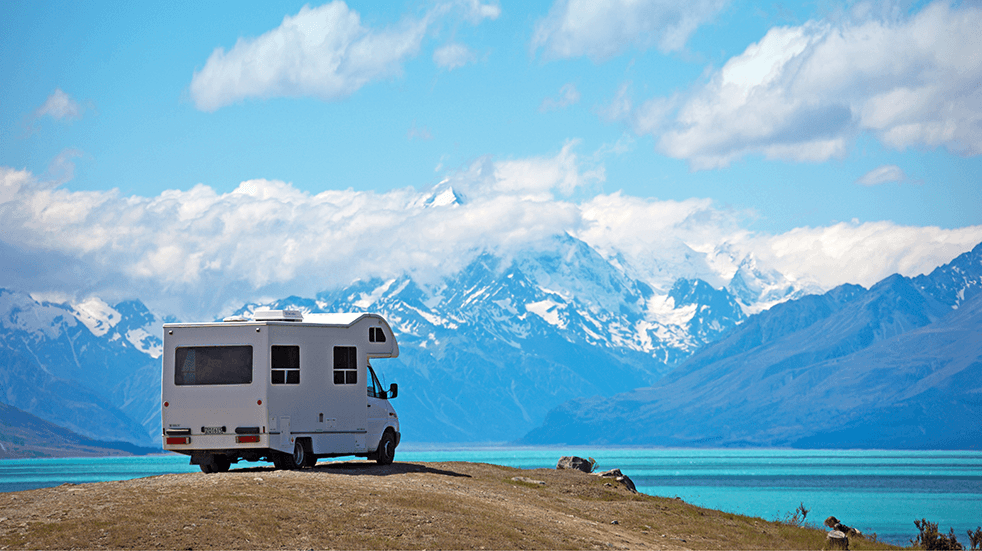 ---
Costa Rica: the only place for tropical Flora and Fauna
Mike Newman discovered a wildlife-lover's paradise in Central America
"I visited Costa Rica for the first time last year upon the recommendation of a friend who had been there in 2017. I'm an avid wildlife fan and the prospect of witnessing the natural side of this country first hand was too great to miss. I signed up to Just You's Costa Rica tour, which began in San José and ended at Jaco on the Pacific Coast, taking in Tortuguero National Park, Muelle de San Carlos and Monteverde on the way.
"The national parks were incredible – they included volcanoes, rainforest, cloud forest, hanging bridges and rivers and a great diversity of fauna and flora, ranging from leafcutter ants and tiny poison dart frogs through to giant crocodiles, green turtles and dozens of different birds, including hummingbirds in Monteverde's cloud forest.
"We also visited a chocolate/coffee producer and bathed in hot spring pools, but the real highlight for me as a nature-lover was watching a green turtle laying her eggs on the beach at Tortuguero. As with any tropical country, you need to be sensible about how to conduct yourself and the decisions you make around clothing and insect repellent, but I found everyone to be friendly and helpful, while the local produce – particularly the pineapples – was wonderful."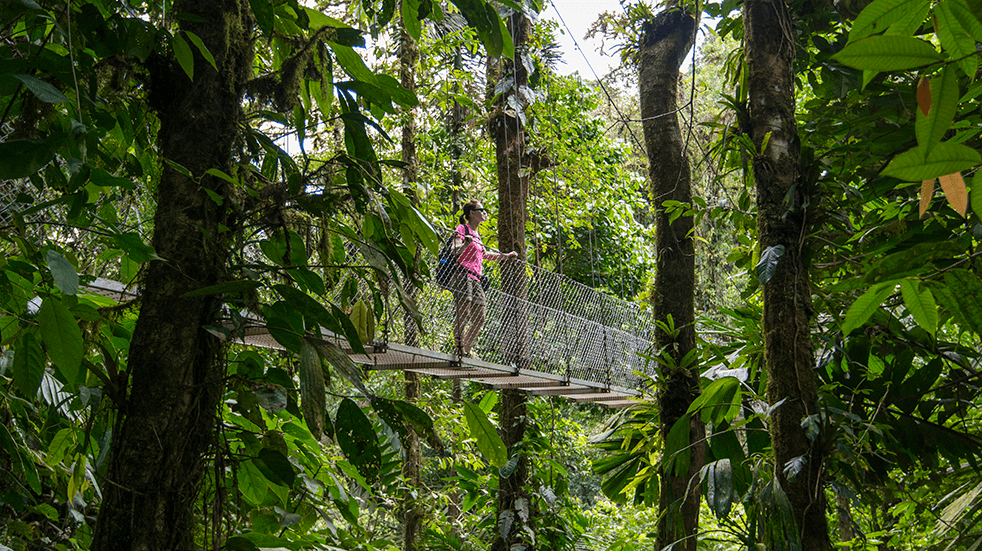 ---
Discover more of our expert holiday guides
Eco-tourism: book a sustainable and ethical holiday
20 of the most unusual UK breaks
---
Canada: mountains, valleys and peerless drives that last for days...
Raymond Watts took a chance on a trip to North America and has never looked back.
"Back in the late '90s my wife Collette and I spotted some reasonably priced Virgin flights to Boston advertised and saw it as an opportunity to drive across the border to Canada, somewhere we'd never been before. Since then, we've returned five times – twice to Quebec and three times to Alberta and British Columbia, including driving across the Rockies from Calgary to Vancouver, but that's another (rather splendid) story.
"On this first trip, we headed straight to Quebec and stayed at Manoir Hovey, a lovely hotel perched on the edge of Lake Massawippi. We enjoy driving around to really get a feel for a place, so we headed to the town of Stowe in Vermont. In the winter, it's a popular ski resort, but in July when we visited it's a different story. We happened to hit upon a wonderful three-day car pageant where we spoke to several colourful characters.
"Other Vermont highlights included visiting the Ben & Jerry's ice-cream factory and the Von Trapp family home, which is both a hotel and a visitor centre. But the real high points for us are the drives between destinations – there are some truly exhilarating roads and we've had several adventures over the years. I long to go back and experience even more."

Singapore: botanical gardens in a glistening cosmopolitan setting
Christine Heaton and her daughter Alex ventured to the other side of the world for a celebratory break.
"Alex had just graduated and we decided to celebrate with a trip. I'd recently watched a programme about Singapore's Gardens on the Bay and, as a keen gardener, was eager to see them. Singapore was a wonderful surprise. It's spotlessly clean, very green and felt incredibly safe. We travelled in October, which was a little quieter than peak season, and stayed in the Pan Pacific Hotel in a room with a spectacular bay view.
"The gardens themselves were just as I expected. We marvelled at the Supertree Grove, which consists of 16-storey-high metal trees covered in plants and linked by walkways, and the Cloud Forest Dome was incredible with its mountain plants and giant waterfall. Beyond the gardens we enjoyed exploring Marina Bay, with its high-end shops, museums and theatres, some of which do open-air performances – and our visit to Chinatown and its temples was wonderful.
"Anyone concerned about the variety of food available needn't be. Alex is vegan and establishments couldn't have been more accommodating. My tip would be to pack light, loose clothing that dries quickly, and an umbrella, as Singapore is humid – but there's so much to see and do, you could never be bored."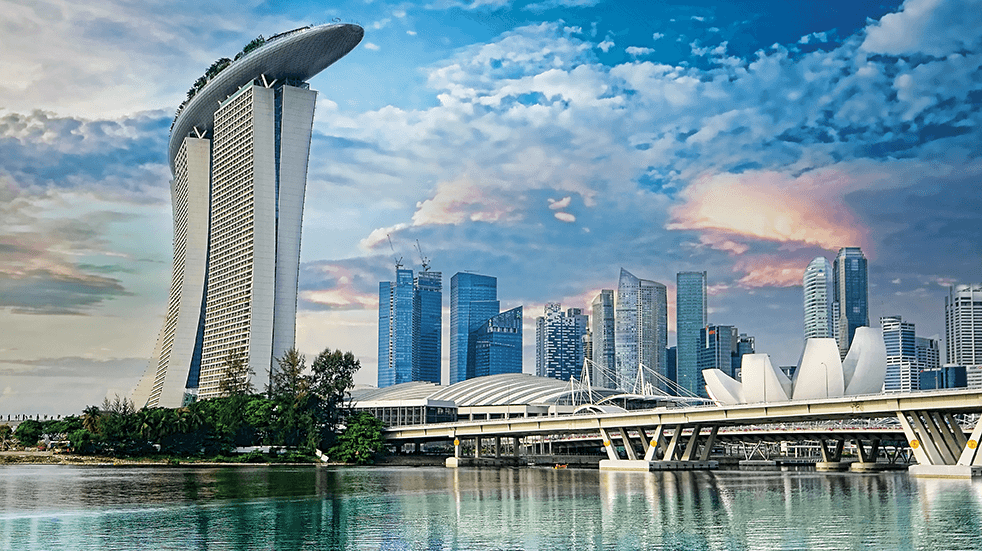 ---
Cornwall: breathtaking beaches as far as the eye can see...
Cornwall is one of her favourite places, and Sally Bundock has more than 40 years of Cornish holidays under her belt.
"My first trip to Cornwall was in 1975 with my husband Frank, who had been a few years before with friends. We've been back almost every year since, staying in hotels, B&Bs, campsites – but these days we prefer self-catering accommodation because of the flexibility it gives you. We have specific dietary requirements and have had much more success doing our own thing.
"There are some great places to eat in Cornwall – the Hell's Mouth Café in Gwithian has a lovely gluten-free menu. Other favourites are the Fern Pit Café and the Bowgie Inn. Both have lovely views across Crantock Beach and the food is wonderful.
"Our favourite place is Bedruthan Steps. It's so beautiful in the spring with all the flowers coming into bloom, but you have to be careful. You need to be fit enough to tackle the steps and it's easy to be stranded at high tide. We've been in spring and autumn and we're usually very lucky with the weather, but even if it rains it's lovely – Cornwall really is a place for all seasons.
"Wherever I go on holiday, I take a book that's set in the place I'm visiting – such as a Henning Mankell book when visiting Sweden. For Cornwall, it's got to be Daphne du Maurier's Jamaica Inn."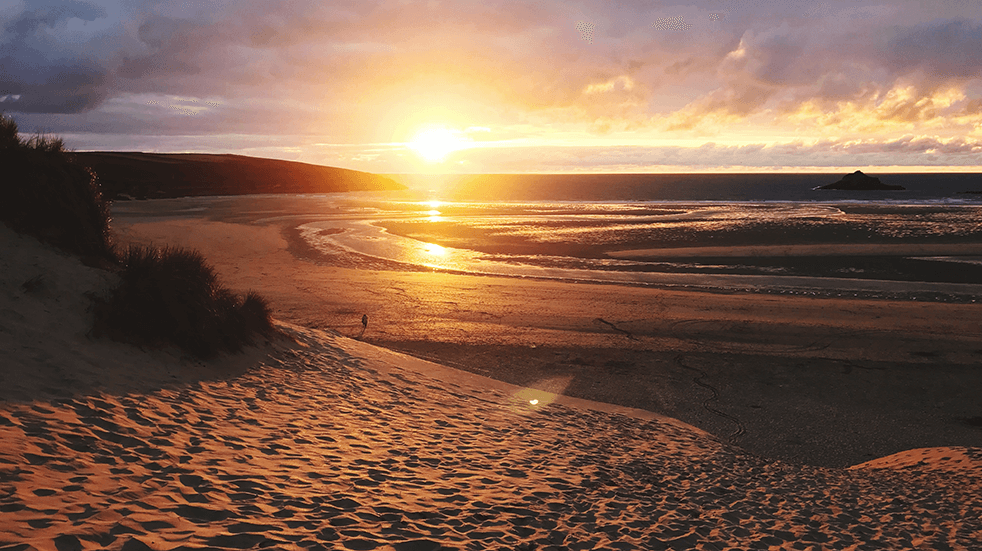 ---
India: find peace amidst the melée
Joan Woodrow loves the calm and chaos, colour and culture of vibrant India.
"I first went to India in 1997, when I travelled with over 50 people on a pilgrimage to an ashram in Prasanthi Nilayam, which is about 90 miles north of Bangalore in south India. The ashram is huge and people visit from all over the world – it's like the United Nations – but it's a very peaceful place. My partner and I have visited it many times, but we've also travelled the length and breadth of India by plane, train, coach, taxi, rickshaw and cycle rickshaw.
"During those trips we've seen the Golden Temple in Amritsar, viewed the pink city of Jaipur, had our breath taken away by the stunning Taj Mahal, and travelled up the Ganges on a river boat. And that's just a few of the beautiful places we've explored. We've always found the people to be so friendly. The children are always fascinated by my feet…
"India can be a culture shock to some, but I love it. The best time to visit is between November and March, as after that it becomes too hot, and I highly recommend Trailfinders for sourcing flights. India is the sort of place everyone should visit, even if it's just once."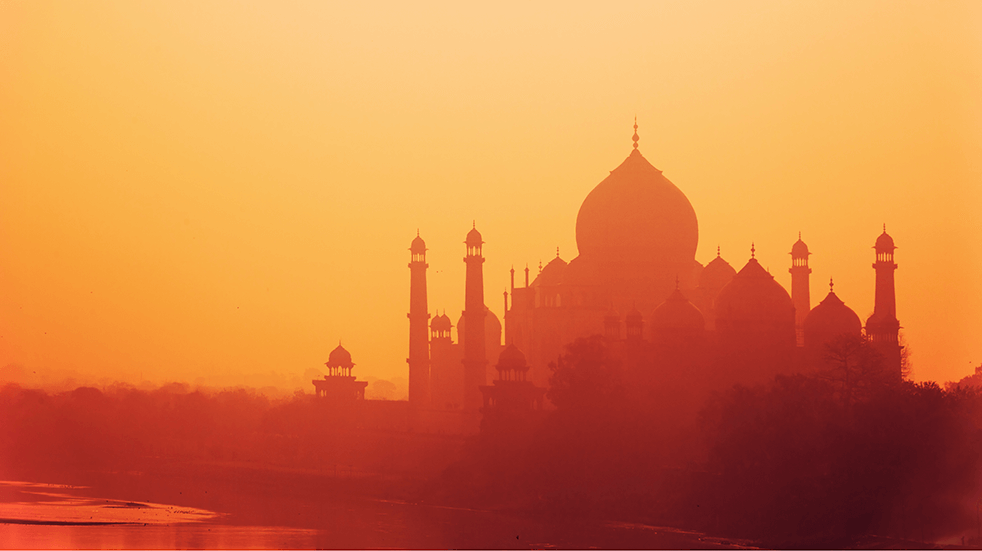 ---
Lewis & Harris: wonderful walks with unrivalled views
Head to the Outer Hebrides for views (and walks) that go on for miles and miles, says Liz Davis.
"The first time we visited the Isle of Harris, we stayed at Luskentyre Beach. We quickly realised that it was the perfect place for people like us – people who like nature, walking, geology and good food. We heard about a long-distance walk along the Hebridean Way and started to make plans to do it the following year.
"The walk starts on the Island of Vatersay and ends at Lews Castle in Stornoway, spanning 10 islands. There's quite a view from that castle, especially after walking 156 miles! We saw so many species as we travelled around – dolphins, puffins, otters, golden eagles, sea eagles, red deer… There's plenty to see on Lewis, not least the castle, including the Calanais Standing Stones, the Gearrannan Blackhouse Village, and Norse Mill and Kiln.
"You can also head south to Harris where you'll find the Isle of Harris Distillery in Tarbert. The Harris gin is lovely and comes in very pretty bottles. And while you're in that part of the islands, the Anchorage Restaurant in Leverburgh just a little further south is well worth a visit, with its fresh seafood and wonderful sea views. Visit in May/June for better weather and before midge season kicks in, and take layers and waterproofs whatever the season."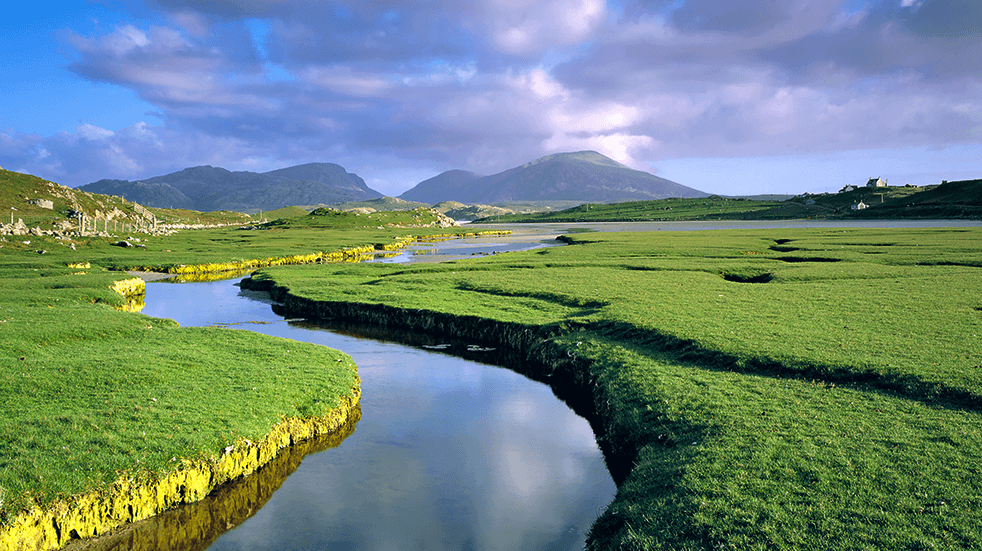 ---
Norway: naturally beautiful with picture perfect towns
For memories that will last a lifetime, you have to go a long way to beat a 2,500-mile cruise along the Norwegian coast, says Barry Bright.
"To call the Hurtigruten Classic Round Voyage a cruise isn't really doing it justice. It began life as a ferry service 125 years ago, conveying people and produce along the west coast of Norway – a service that it still provides today. At the same time, it offers all the facilities and comforts that you would expect from a cruise: great food and friendly staff all eager to be of assistance. My wife and I chose this trip for our 35th wedding anniversary elebrations in 2006 and we still look back on it fondly.
"There are lots of optional excursions to choose from and one abiding memory is the coach tour from Geiranger up the Eagles Road and along to Alesund. The views out over the fjord were spectacular and the descent to the Art Nouveau city of Alesund is not to be missed.
"Another sight I will never forget is the Torghatten mountain, which has a large hole in its centre, formed during the last Ice Age. A total of 34 ports are visited during the 12-day voyage and we took advantage when the ship docked to look around as many as possible. Favourites included Bergen, with its fish market and funicular railway, and Trondheim, home to Nidaros Cathedral and the Stiftsgarden Palace."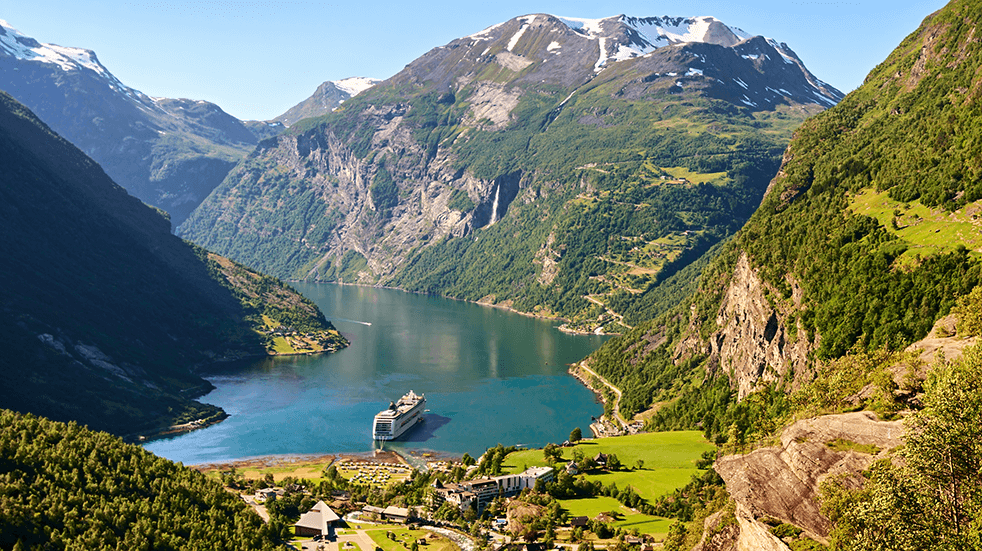 ---
Images © Getty.