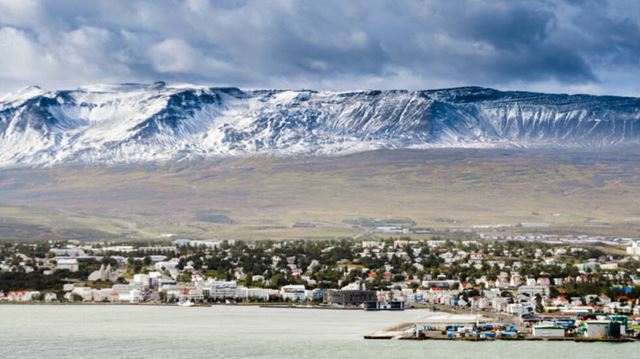 Think you've already seen Iceland? Whether you've visited the country before or not, Akureyri offers a unique, otherworldly holiday
Few places feel less like planet Earth than Iceland. With its icy landscapes and dramatic volcanoes, there's a reason it's been used as a stand-in for other worlds in many science fiction films – including last year's Star Wars blockbuster: Rogue One. And even if you've already been to Iceland's popular capital, Reykjavik, there's a different Iceland to be seen at Akureyri further north.
What does Akureyri have to offer?
Nestled between a fjord and scenic mountains, Iceland's lively second city is the place to visit your first volcano or embark on your first lava walk. Just 62km from the Arctic Circle, Akureyri has less light pollution than Iceland's south, making it a perfect place to seek the Northern Lights too.
There are incredible landscapes to explore, including the Godafoss Waterfall, the boiling mud pools of Namafjall, and Lofthellir lava cave, filled with the greatest natural ice sculptures in the country. Take to the water and there's an excellent chance of spotting the resident humpback whales, porpoises and dolphins. Or you could roam the awe-inspiring landscapes by snowmobile, or by riding Icelandic horses around the coast.
No visit to Iceland is complete without a dip in a thermal pool. Relax in Akureyri's outdoor geothermal pools at the Myvatn Nature Baths – 'the Blue Lagoon of the North' – where the water is naturally heated to a cosy 36 degrees.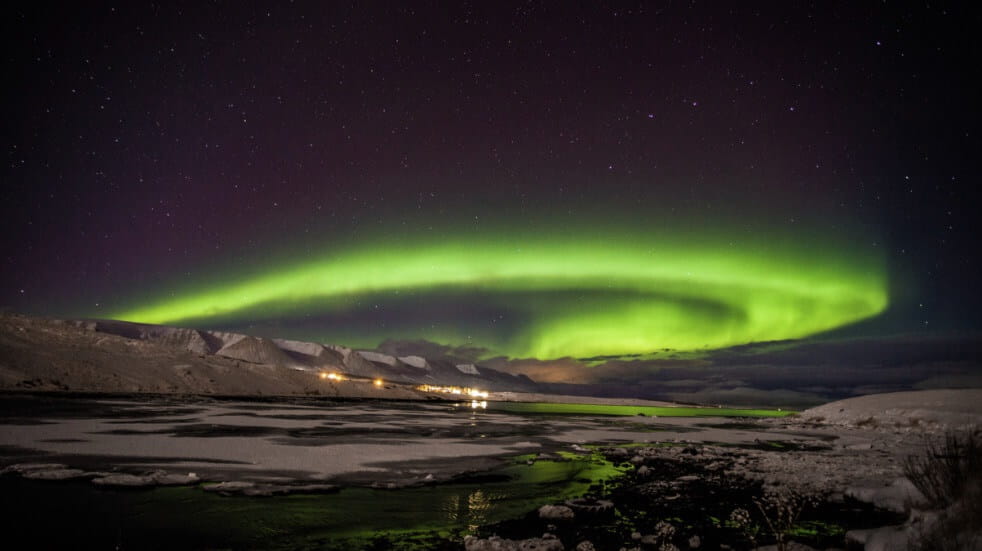 What is there in the way of culture?
After a hard day's dog sledding, you can soak up the friendly atmosphere and experience the Icelandic way of life. Known as the culinary capital of Iceland, Akureyri's restaurants and bars offer local and international dishes to try. The Akureyri Art Museum displays contemporary art from Iceland and farther afield, while at the Botanical Gardens you can see specimens from across Iceland. The quirkiest local attraction, though, has to be the beer spa – a skin-rejuvenating soak in a tub of live beer yeast. Yum.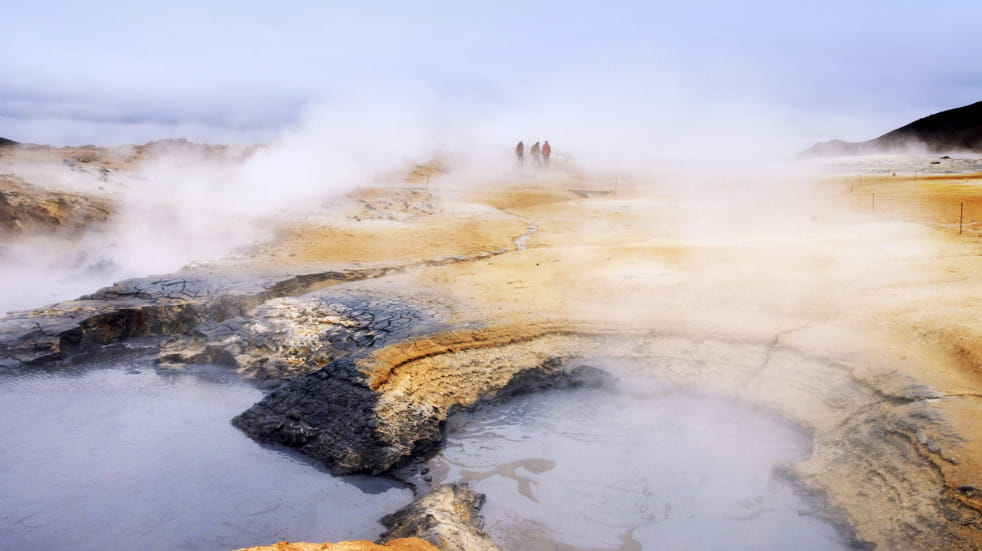 Why go to Akureyri now?
With the launch of the first direct flights from the UK, Akureyri is a brand new destination for Brits in search of an adventure holiday, and is off the beaten tourist track compared to Reykjavik. If you want an otherworldly holiday experience, it's the place to go. Even better, Boundless members can get exclusive discounts, with flights from eight regional airports.
Save