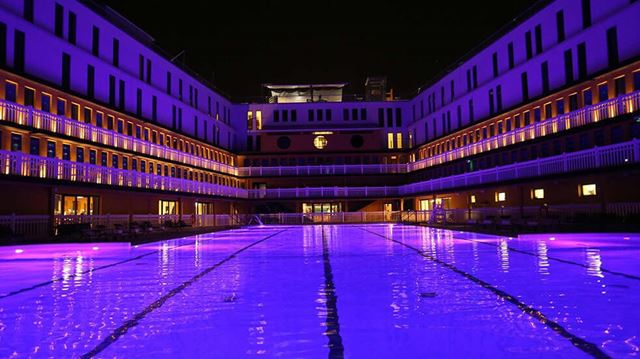 ---
1. MGallery Molitor (main picture, above)
Piscine Molitor (which gave its name to The Life of Pi's main protagonist) was the location for the launch of the world's first modern bikini in 1946. Tarzan icon Johnny Weissmuller worked here as a lifeguard after being present at its 1929 opening. A misdirected lob away from Roland Garros - Rafa Nadal and Serena Williams played an exhibition match in its indoor (empty) - pool to mark the hotel's opening - the outdoor pool here was formerly used as a winter ice rink. sofitel.com/gb/hotel-7326
---
2. Josephine Baker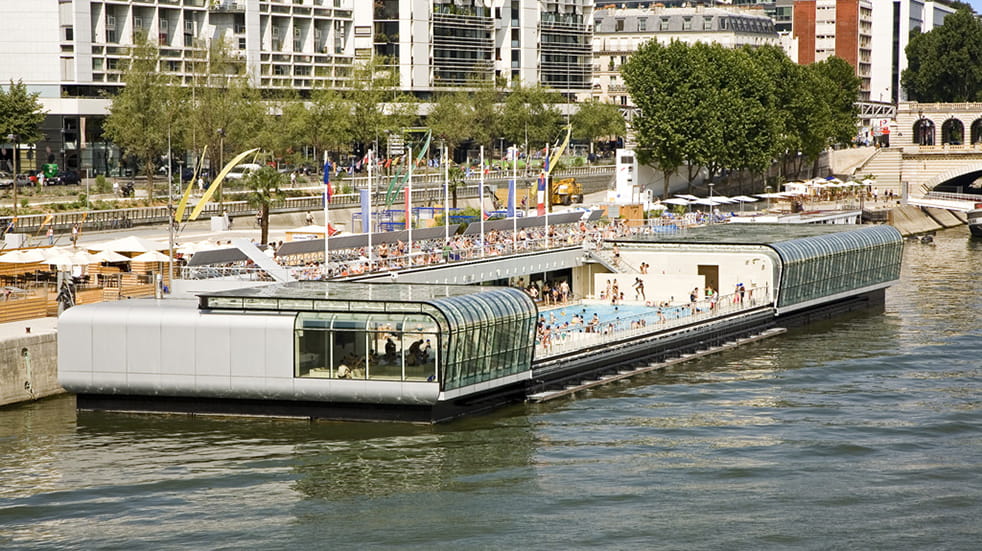 On a barge on the Seine across from the Bercy Arena, the changing room is communal (with cubicles) and lockers come with wristbands. The pool's quirkiness – you swim at river-level, sometimes alongside coal barges – ensures its popularity, so expect company (the large pool is only 25m and can be crowded.) The panelled, transparent roof is removed for summer.
---
3. Suzanne-Berlioux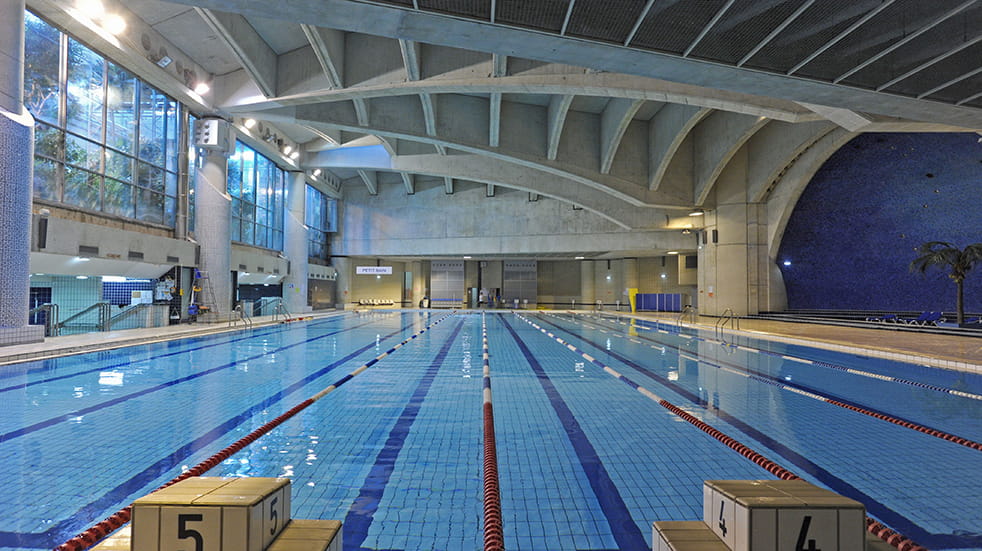 Probably Paris's most hidden pool is tucked away in the basement of the Forum des Halles shopping mall (with its entrance beside the cinema.) Lockers incorporate an ATM-style pad, so be prepared to remember its number and your PIN as you swim in a vast space with a 50m pool. As in other pools, some swimmers leave their bags poolside.
---
4. Roger Le Gall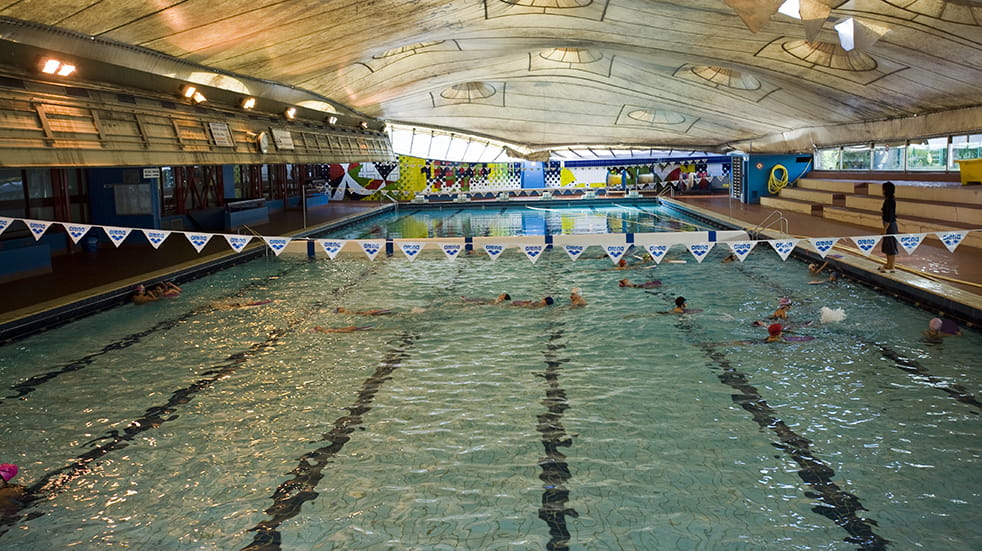 Arriving only 30 minutes before closing time, a kindly attendant grants me free entry after I explain my Parisian pool odyssey. The low, white canvas roof (removed in summer) and multi-coloured mosaic lend a slightly surreal, Yellow Submarine feel to the place. Dedicated swimmers enjoy long, uninterrupted strokes watched by spectators on a wooden bank before a chap with a pair of finger cymbals calls time politely. Off the beaten track but a worthwhile visit.
---
5. Butte-aux-Cailles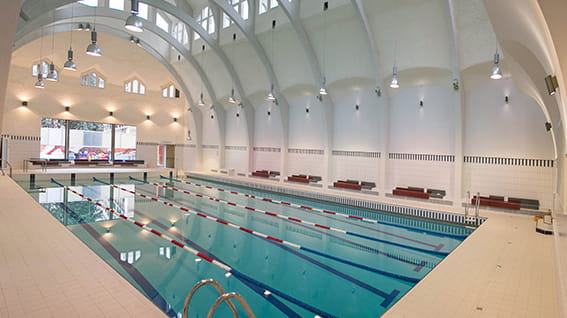 A beautiful red-brick exterior gives way to immaculate white-tiled, communal changing rooms with lockers which, once locked, leave you holding a loose key. Luckily my jammers have a pocket. The pool space's bright walls and curved beams create a cathedral ambience, slightly offset by the aqua aerobics occupying half of the water (which, now from a tap, was formerly from a spring, and still supplies the drinking fountain outside). Swimming here is very special – almost spiritual.
---
6. Pailleron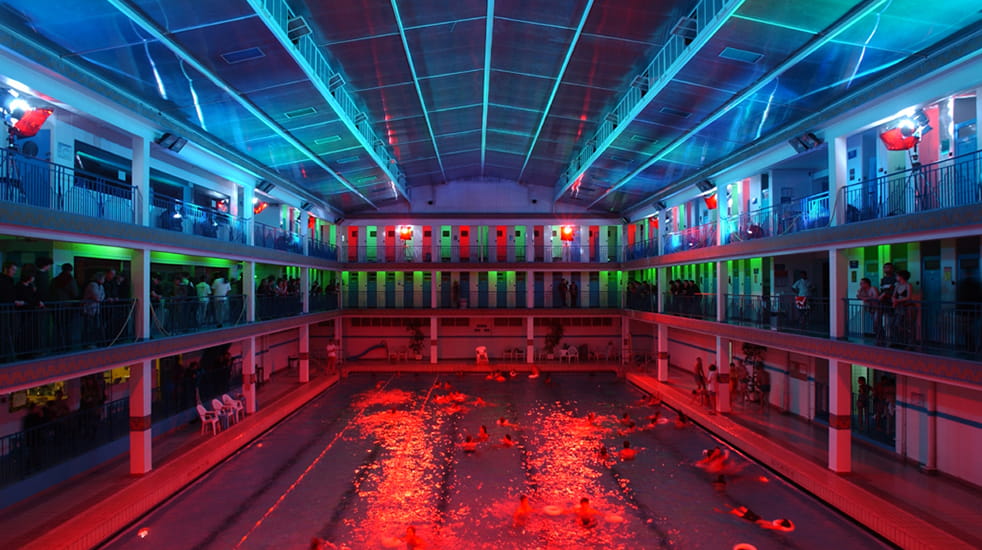 Pailleron's breathtaking glass roof and windows on three sides let plentiful light into a main pool designed by architect Lucien Pollet to resemble an ocean liner (as were Piscine Molitor and Pontoise), with modern pools added subsequently.
Railings sweep down steps into the water, enhancing the elegance, with the blue and yellow tiles bringing a seaside air to central Paris.
Spectacular one-off events have included filmgoers floating in rowing boats watching the movie The Life of Pi in 2012.
---
7. Pontoise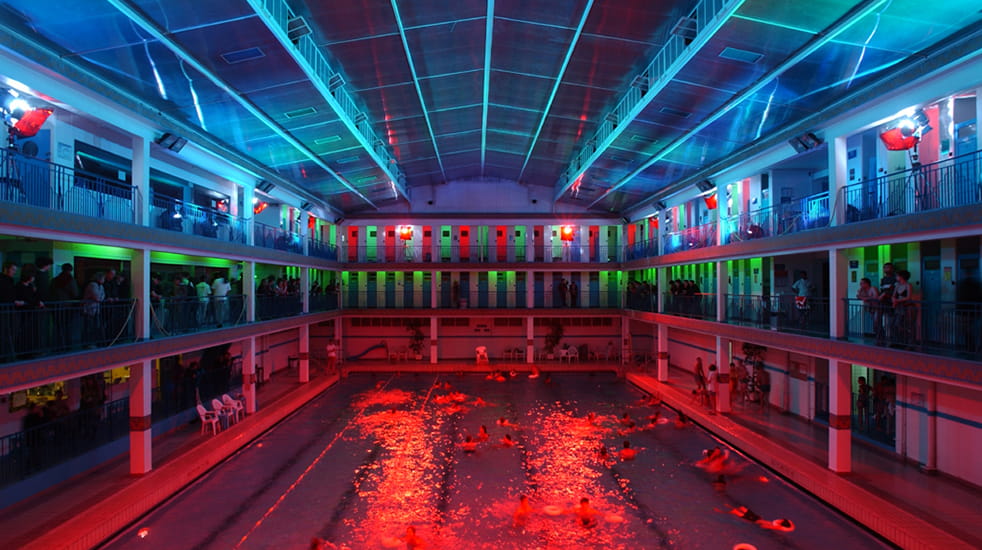 Continuously open since 1933, the Latin Quarter's Pontoise may provide your life's most refined swimming experience. Swimmers await a key-carrying cabinier leading them to and opening their second-storey personal cubicle overlooking the pool like a cruise ship cabin. After your dip, catch his eye for your cubicle to be reopened (all have peep holes for clothes identification if you forget your number). Pontoise offers swimming until midnight under dimmed lights with classical music. Utterly delightful – don't miss it.
---
8. Georges-Vallerey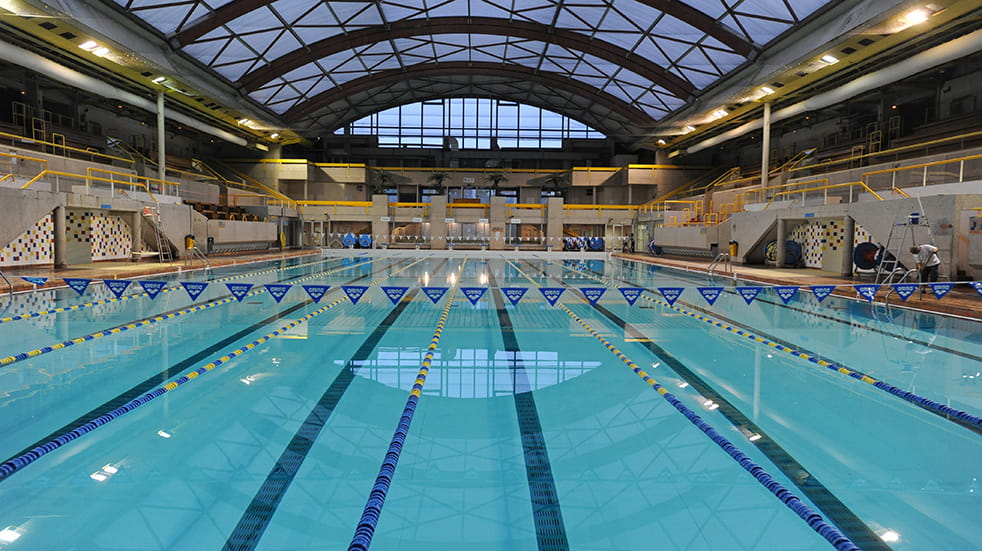 My odyssey ends where Johnny Weissmuller's began at the imposing 50m pool where the future Lord of the Jungle bagged three gold medals and a bronze at the 1924 Olympics. Originally (and sometimes still) known as Piscine des Tourelles, this space is functional (one swimmer uses a stretch cord) with extensive seating – one for the serious swimmer. Come summer, the bar opens and the striking roof is retracted like some kind of massive Meccano set.
---
Photography by: Marc Bertrand/Paris Tourist office (2, 7); Deborah Lesage/Mairie de Paris (3, 6, 8); Marc Verhille/Mairie de Paris (4)