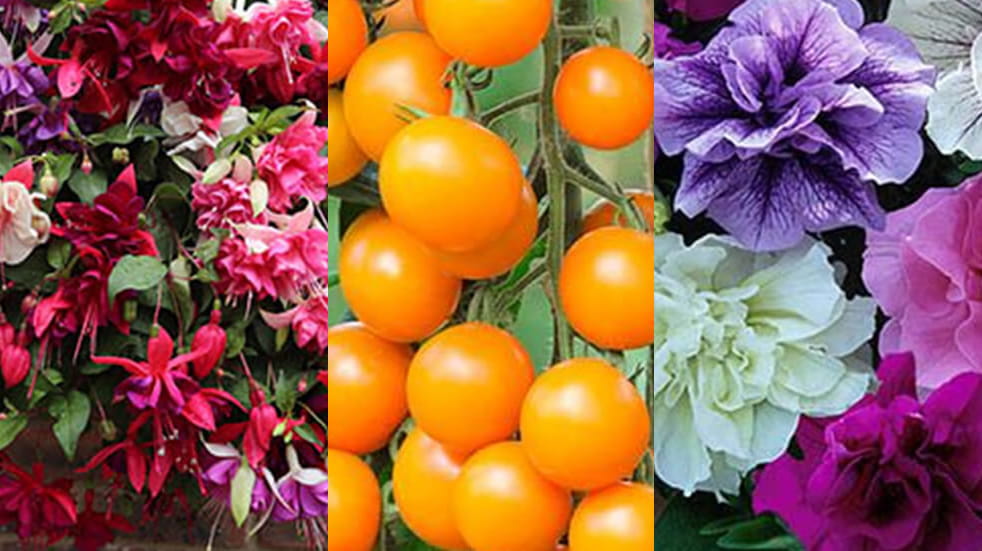 Tomato Sungold Plug Plants
An outstanding golden-orange cherry tomato, 'Sungold SuperSweet' is, without question, the sweetest bush cherry fruit you'll ever eat. It has an intensely sweet flavour with a Brix reading of 11.5%, four times as sweet as your average supermarket variety.
---
Tumbelina Petunia Jumbo Plugs
Tumbelina petunias are the original and still the best double, trailing, fragrant petunias. Their carnation-like flowers have masses of gorgeous petals that layer upon each other, creating the perfect summer patio display. The varieties in this collection have been chosen for their heady perfume, which will fill the air wherever you grow them.
---
American Fuchsia Jumbo Plugs
Like many things in America, it seems the bigger, bolder and brassier the better! And the same is true of Jumbo Flowered American Fuchsias, a must for every summer flowering display.
You Garden are an online garden centre offering great-value grow-your-own fruit, vegetables and flowering plants delivered directly to your door by post.
You Garden believe that gardening is for everyone and that you don't even need a garden to get growing. Many of You Garden's plants can be grown on balconies, small patios and decking, so you can catch the growing bug, and even grow your own fresh fruit and vegetables too.