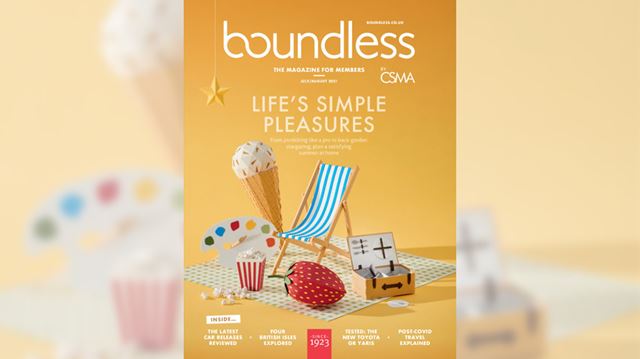 Once again, we find ourselves in a situation that's new to us. After more than 12 months of lockdowns and social distancing, freedom is beckoning – but are we ready to head back out into the world and resume our old ways? I'm not so sure. Am I ready to mingle restriction-free with my friends and to hug my daughter for so long she potentially starts to turn purple? Absolutely. Am I ready to enjoy views other than the local ones that have sustained me during the Covid restrictions and – just maybe – visit warmer climes? Without a doubt. But am I ready to fill my life to the rafters, stuffing every spare moment with activity and purpose? Possibly not. There are so many lessons to be gleaned from the last year and one of the most pertinent – for me, at least – is that having more leisure time can be quite a tonic.
So with that in mind, the magazine team has applied a gentle touch to this summer issue. At the time of writing this letter, international travel is complicated, to say the least, so instead we share some of our own national treasures – quaint and quiet villages and towns where you can escape the masses and surround yourself with picturesque views. We also take 10 of summer's simple pleasures and show you how to do them really well, from picnicking like a pro to planning the ultimate mini-road trip. Plus, we introduce you to wild swimming, a pastime that's fast becoming a favourite among the over-50s, and Dan Read navigates some of the finest Wales Rally GB course sections in the new Toyota Yaris. Don't be deceived by the marque – this supermini has got serious rallying pedigree...
So, read our suggestions and do a little of what you fancy at your own speed. If we've learned anything, it's that there's really no need to rush.
HEATHER GLANVILLE, ASSOCIATION CHAIR
Login and enjoy the read!