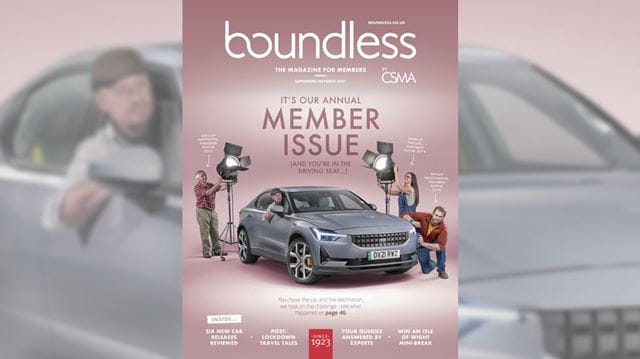 Can you believe it's been two years since our first ever member issue? Time flies, especially when you are as good at keeping busy as our members are. Many of you have shared your stories from the last 18 months, from simple ways to stay cheerful to the selfless steps you've taken to support your communities. Take, for instance, the example of Graham Davis, who delivered food parcels on behalf of his local food bank and has been a voluntary patient transport service driver for the Welsh Ambulance Service since October. You – our members – are simply extraordinary and worthy of celebration, which is why the member issue, and the opportunity it gives us to honour you, has never been more important.
So, turn the page to enjoy advice, recommendations and anecdotes from your fellow members, including a tentative return to travel in our Just the Ticket feature: from joining a convoy of Cornwall-bound campervans to scaling a fell in order to attend a family wedding, your stories didn't disappoint. Hundreds of you also helped shape this issue's Drive feature, choosing everything from the type of car to the destination. The end result? You'll have to read the feature to find out... We also joined members at not one but two outings back in July – what a joy it was to see some of you in person after such a long hiatus. And let's not forget our Manual section where travel, finance and motoring experts answer your questions on those subjects. There's one final thing for me to say: thank you for your continued commitment to the club – it wouldn't be the same without you.
Until next issue...
HEATHER GLANVILLE, ASSOCIATION CHAIR
Login and enjoy the read!