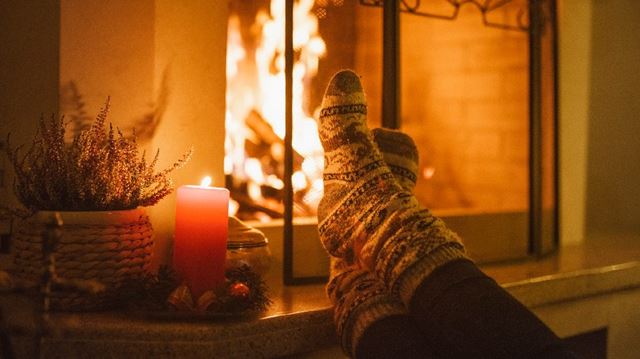 Get in the Christmas mood and find some inspiration with these festive favourite activities, treats and experiences. From making the most of Christmas tv picks and reconnecting with family to getting reacquainted with nature and enjoying lazy pub lunches, these recommendations from well-known public figures are sure to get you in the yuletide spirit.
---
Snow anyone?
Clive Anderson presents Loose Ends on BBC Radio 4 and the podcast, My Seven Wonders. His one-man show, Me Macbeth & I, will be touring theatres in spring 2022.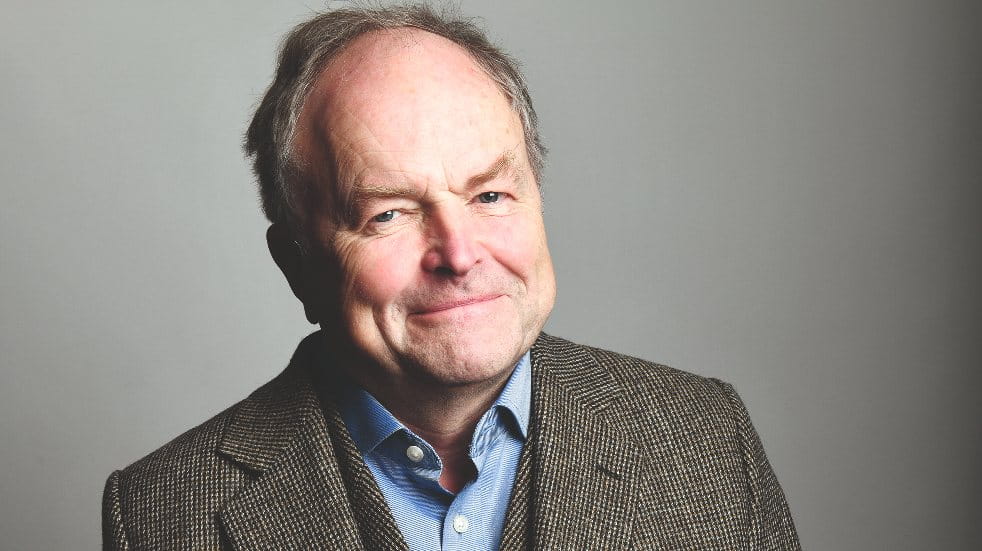 "Who doesn't like a white Christmas? Sadly, these days, London can usually only manage 50 shades of grey. But I am old enough to remember the great winter of 1962/3 when it started snowing on Boxing Day and remained deep and crisp and even (more or less) for three months. I don't think we were given days off school either. So if it doesn't come close to that I don't think it counts as winter. Mind you, everything does seem to grind to a halt with a suggestion of the wrong sort of sleet anyway. So, I guess you should be careful what you wish for. Still, as they say in France – Où sont les neiges d'antan*?"
*Translation: 'where are the snows of yesteryear?' – from the poem ballade des dames du temps jadis by françois villon.
---
Down time with family
Anna Williamson is a seasoned TV presenter, spokesperson and counsellor for Childline and an ambassador for mental health charity Mind and The Prince's Trust.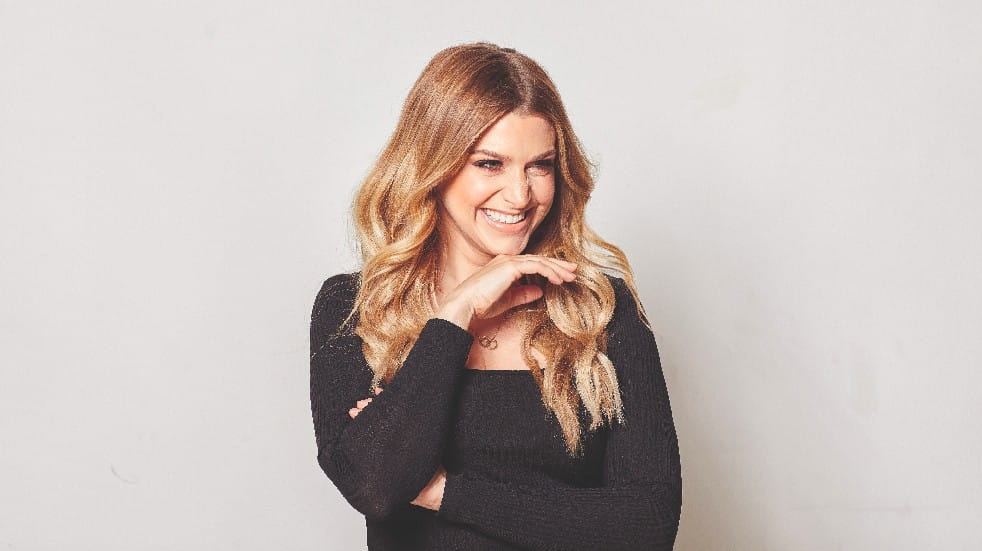 As a sufferer of generalised anxiety disorder, the onset of winter means I prepare my mental health to ensure I get plenty of mood-lifting help. I use my SAD light therapy box from October onwards. Each morning I have a blast of the vitamin D and serotonin-boosting light. I love the cold crisp weather – it's such a beautiful time to have chilly walks then sit by my log fire, in front of the telly with the family. I love chilling in the cosy with my crew. Christmas is a thing in my house and such an exciting time, especially now I have children. I live for the anticipation of the festivities. Really, I'm a big kid still...
---
Crisp air and cosy comforts
Livia Simoka produced and directed Channel 4's groundbreaking series Extreme Tribe. She specialises in documentary, adventure and wildlife storytelling.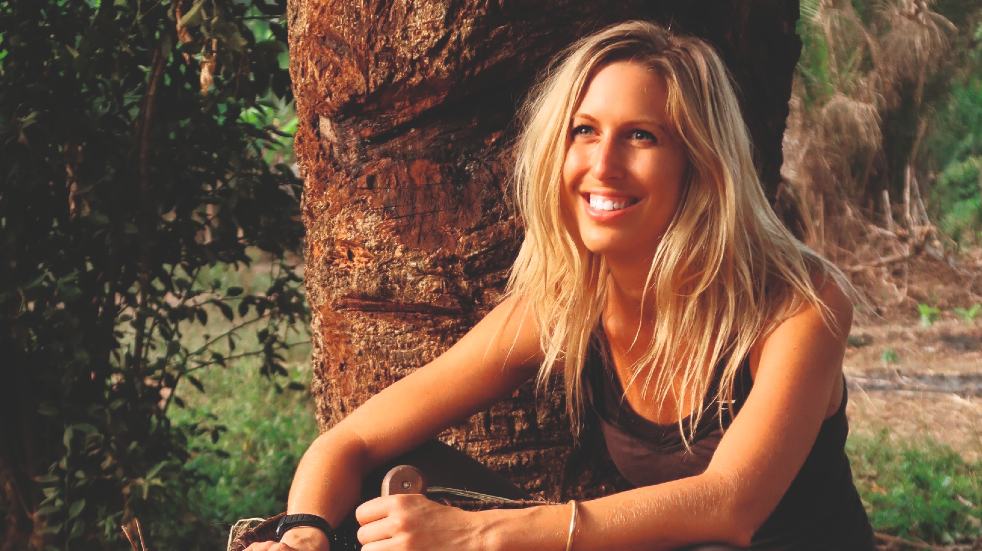 "Winter is all about savouring long lazy lunches in front of a crackling fire, preferably after a long dog walk in the woods where boots crunch over frozen leaves and you can't get enough of drinking up the crisp smell of winter's air. It's also about cleansing your lungs on that first ski run of the day, gliding across fresh powder snow, and hot water bottles and roasting chestnuts."
---
Preparing to start again
Steve Brown is a wheelchair rugby player and coach who captained Great Britain at the London 2012 Paralympics and is now an award-winning TV presenter.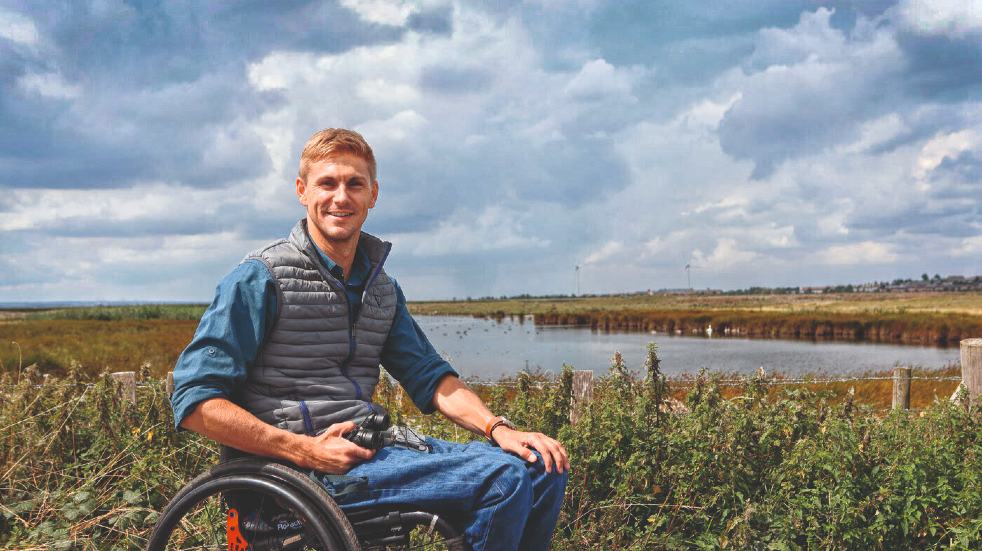 "Everything feels cleaner and fresher. Days are shorter, the sun is lower, reflecting off the water, ice and snow. Although the trees are bare and the soil hard with frost, I know it's only temporary. Winter gets rid of the weak and sheds all that's unnecessary – the world's way of cleaning and tidying up. It's hard for anything and anyone that gets caught in it, yet it reminds me change is good, as it gets everything ready to start again."
---
Snap, crackle, drop of whisky
In his latest project, Dream Builds on Wheels, farmer and TV presenter Jimmy Doherty focuses on unique campervans and road trips. Stream it on Discovery+.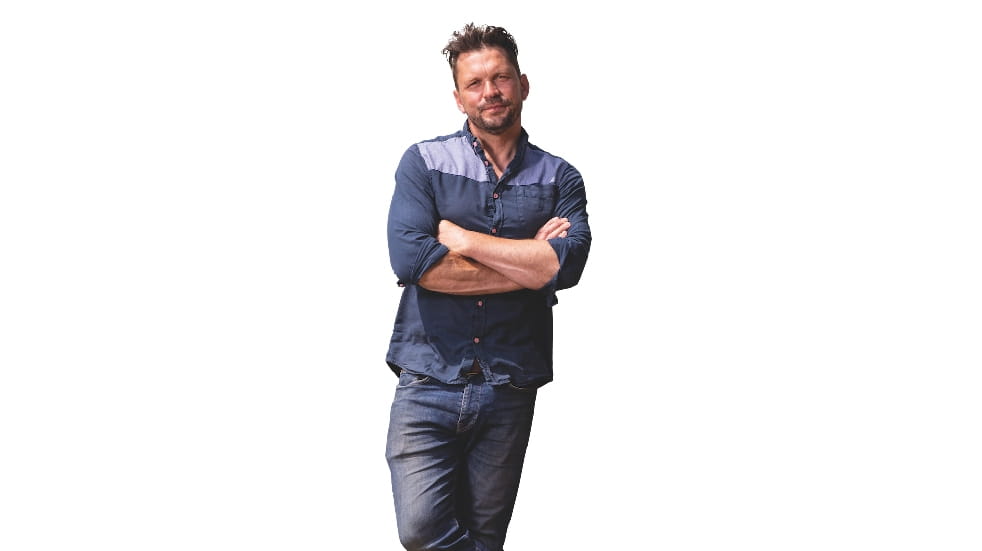 "The number one thing I love about winter is sitting round a good fire. The crackle as it snaps, the glow and the lovely cosy feeling it gives you – especially with a nice glass of whisky. I love Christmas. I love coming home to a hot stew or a hotpot. I even like just going 'brrrrrr' when you walk outside and it's very chilly. I like frosty mornings – a nice, crisp frost on the ground and the fresh, clean air and seeing your own breath on a walk and pretending to be a steam engine, which reminds me of being a kid. Winter has a great way of cleaning the slate, so to speak. There's a real feeling of regeneration, with the frost attached to veg gardens and plants – there's a massive cleansing effect."
---
Jubilation and contemplation
Nick Bailey is a plantsman, garden designer, bestselling author and broadcaster – during 30 years of working in horticulture, he's managed gardens on four continents.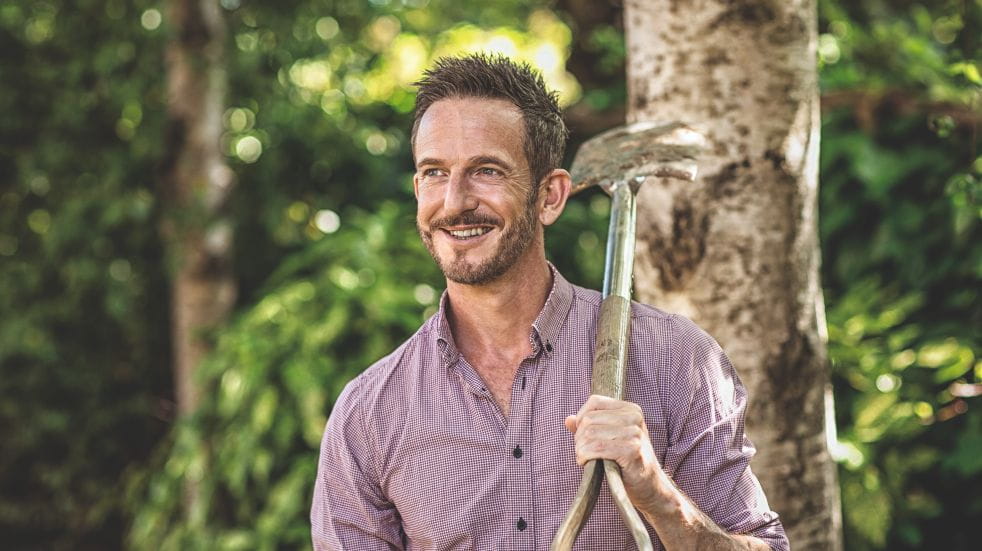 "It really is the most wonderful time of the year. I always travel back to the family cottage in Norfolk on 23 December. The traffic is usually miserable but I quickly forget that as I'm greeted by the warming cosy notes of a fire blazing in the hearth, nieces and nephews wired with anticipation and my stepmother brewing up mulled wine – which mainly seems to consist of vodka... Winter carries the duality of beauty and contemplation for me as a gardener. It's a precious down-time when growth slows and the urgent demands of the garden pale. These chilled months give me fleeting moments to contemplate and plan for the coming seasons, but they're also the time to celebrate the bare bones of a garden, to wonder at haw frosts etching their translucent crystals along strings of cobwebs, or to wander on misty morns as the garden and landscape emerges from under its foggy blanket. It's also a time to stare at the brave blooms that dare to bare on these coldest of days – and all of this with the warm glowing prospect of Christmas on the horizon."
---
A wonder rooted in childhood
Ken Hames, MBE, is ex SAS, and now presents a range of challenging TV programmes and is involved in charities supporting veterans and young people.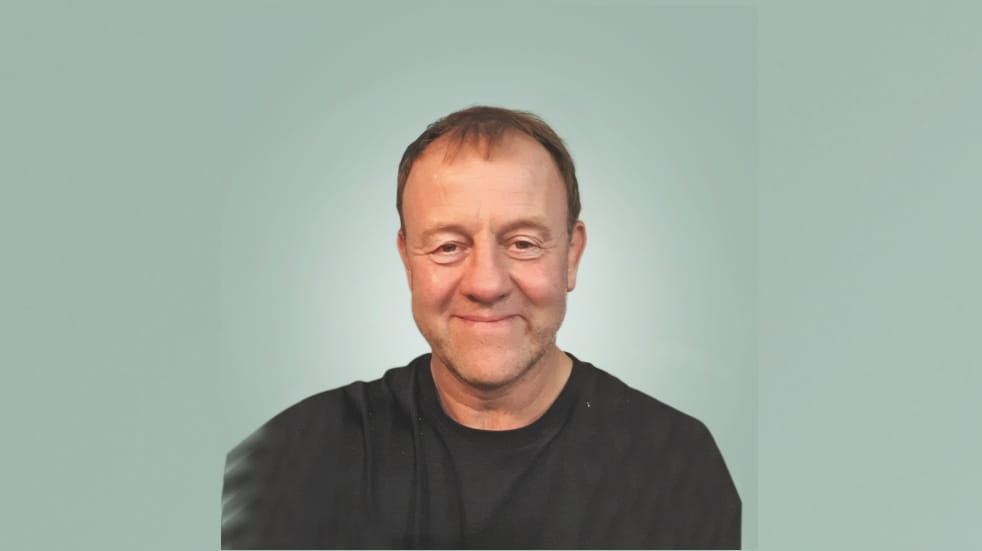 "I grew up on a hill farm where winter days were punctuated by huge snowdrifts, lost sheep, cows to milk and animals to be fed. Worryingly, we had real candles on the Christmas tree when I was a little boy, but then again we had stone flags and walls to repel flame... There was pretty much always a snowman in the field outside my window, which of course came to life at night. Frost appeared inside my window – beautiful patterns decorating my 'sub-zero' bedroom. Later, I learnt to cross-country ski and to enjoy the backwoods and wild places, gliding almost silently over fields, watching nature cope with the harshest of seasons. Winter's elemental connections offer us all a unique opportunity to move and survive in a potentially hostile environment, while reflecting on a year that will pass. There's comfort to be found and an optimism to be had for a future yet to come, and those promises we must keep."
---
Winter warmers
Boundless columnist Vicki Butler-Henderson is a British racing driver with myriad writing and broadcasting credits including Fifth Gear and The Car Years.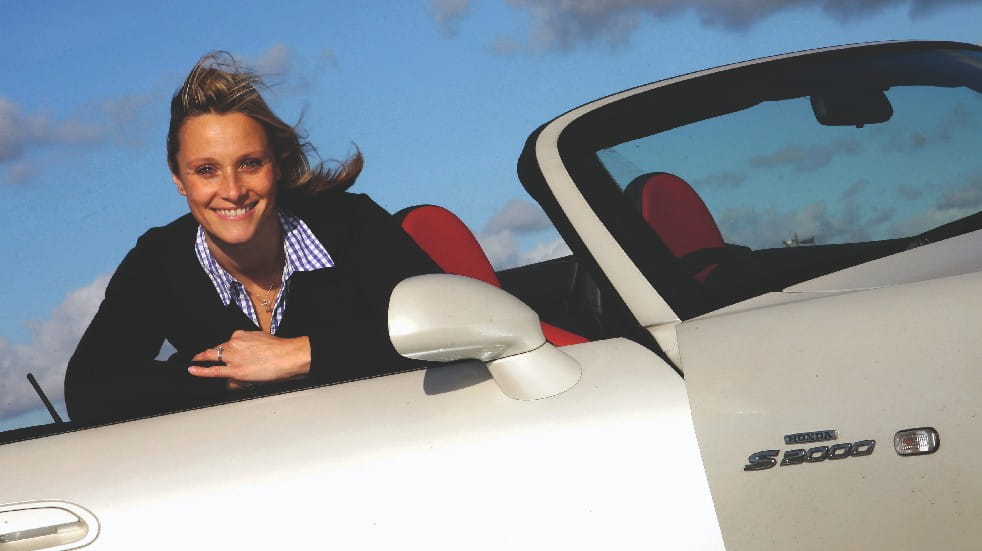 "I immediately feel warm when I think of winter – which is a bit bonkers. But it's the mesmerising flicker of flames and heat from a fireplace that I picture when I think of the coldest and darkest season. Then I remember the evenings as a child, playing lazily in front of the family furnace, with winter movies on the TV. It's a scene that happens today but now I am the parent, and it's my children cavorting in front of the hearth. No blizzards for me, just bliss!"
---
The play of light
Anita Sethi is author of I Belong Here: a Journey Along the Backbone of Britain (Bloomsbury), and has been nominated for the Wainwright Prize for Nature Writing.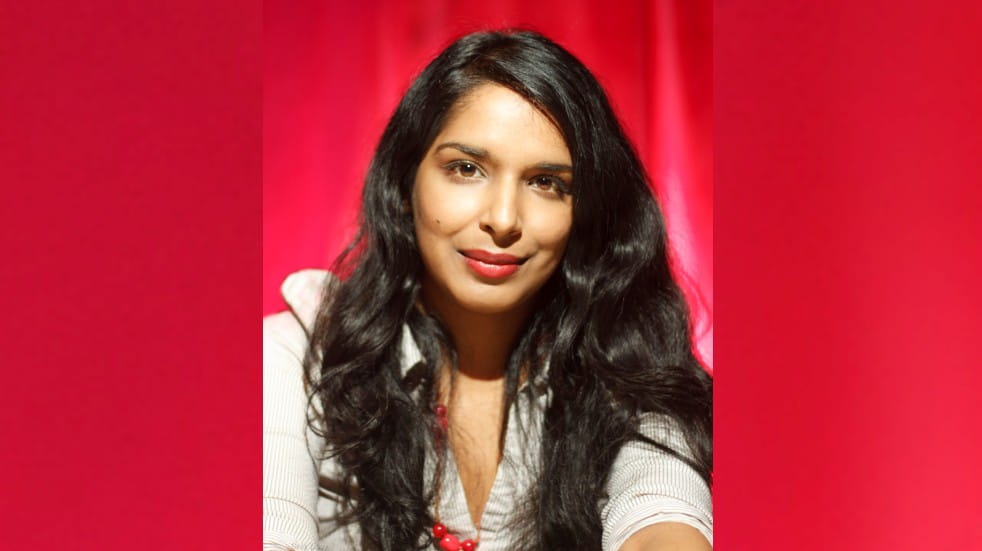 "What's most special to me about this time of the year is the winter solstice. As a nature writer, I'm attuned to the play of light and shadow and find the inching towards the darkest day of the year and then the emerging into brighter days to be incredibly atmospheric and symbolic. It feels like a time of hope: however dark it gets, the light will return."
---
Frost-covered revelations
A lover of the wonders of nature and all things rural, Joe Crowley is a broadcaster, journalist and history presenter, best known for his regular reports on Countryfile and The One Show.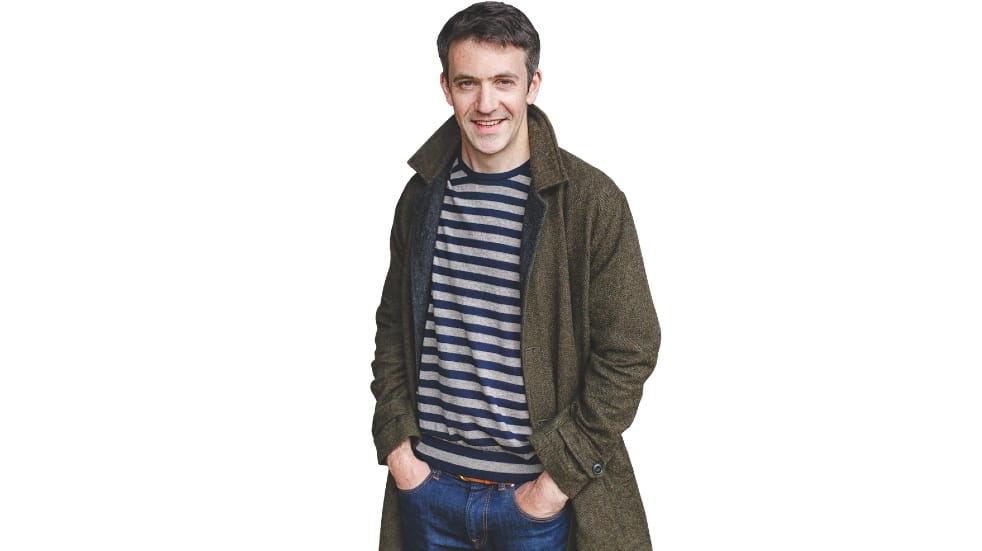 "There's something remarkable and mesmerising about a quiet, still mid-winter morning at first light. So often our winters are dominated by wind or freezing rain – but that makes our calm, clear winter days such a delight. I love those mornings when the low, golden sunlight disperses the remaining patches of freezing mist to reveal a landscape of intricate beauty – every leaf, blade of grass and spiderweb gently gilded in frost with immaculate detail. Clouds of breath hang in the air, backlit by the rising sun and offset by the deep blue sky. It's a moment. Soon the frost will melt, and the noise of the world crescendo. But for a brief time, the early dogwalkers, joggers and those of us adhering to the dictates of filming schedules can enjoy the natural wonder of this frozen reveal."
---
Do more with Boundless
To benefit from amazing Christmas offers, along with dozens of other deals on holidays, motoring services, experiences, shopping and more, join Boundless today. To find out how, visit our dedicated membership page.