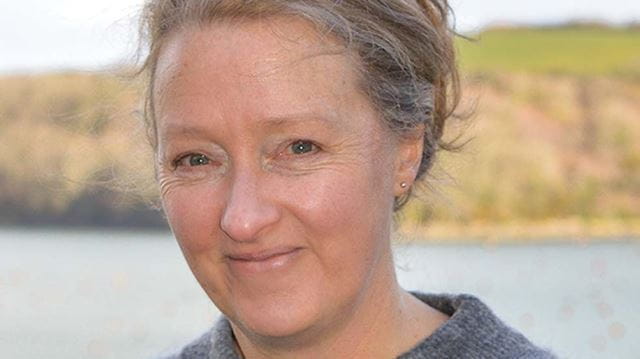 For Raynor Winn and her husband, Moth, things couldn't get much worse. Already facing eviction from their home, fate dealt them another devastating blow when Moth was diagnosed with an untreatable illness.
But rather than throw the towel in, the couple made a decision that would change their lives. They embarked on an epic, 630-mile walk along the spectacular South West Coast Path, with just each other for company and a small tent for shelter.
This incredible and inspirational journey was recounted by Raynor in her first book, The Salt Path (Penguin, £9.99), a Sunday Times bestseller and a nominee for the 2018 Costa Biography Award. Two years on, the author has published a follow-up, The Wild Silence (Penguin, £14.99). We caught up with Raynor to discuss her walk, her work and her wellbeing...
Click here to discover more great books to read this autumn.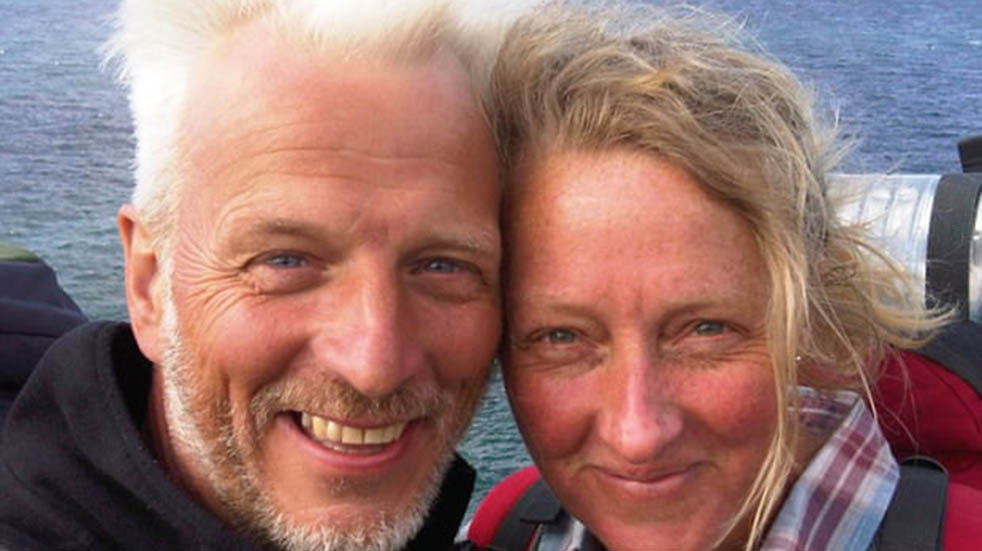 What inspired you to share your story in The Salt Path?
RW: I wrote The Salt Path for my husband, Moth. His illness was causing his memories of our walk to fade, and I wanted to capture them and hold them for him so that he wouldn't forget the incredible, powerful experiences we'd shared on that path.
Can you talk us through how you and your husband made the decision to embark on this incredible walk?
RW: It came at the end of a really difficult week. We'd been served with an eviction notice from the home we'd owned for 20 years. Then, during the week that followed as we tried to pack our lives into boxes, Moth received a diagnosis of corticobasal degeneration, a neurodegenerative disease with no treatment and no cure.
As the bailiffs were knocking at the door, we spotted a book in a packing case, a book about a man who'd walked the South West Coast Path with his dog. In that awful moment, as we were about to become homeless, it seemed like the most obvious thing to do – just fill a rucksack, follow a line on a map and walk.
What journey did you take?
RW: We walked all 630 miles of the South West Coast Path that follows the coastline of the south of England. Starting in Minehead in Somerset, we walked through north Devon, around the whole coast of Cornwall and through south Devon, ending in Poole in Dorset. It's a path across headlands and beaches, through valleys and woodland, with an ascent equivalent to climbing Everest nearly four times.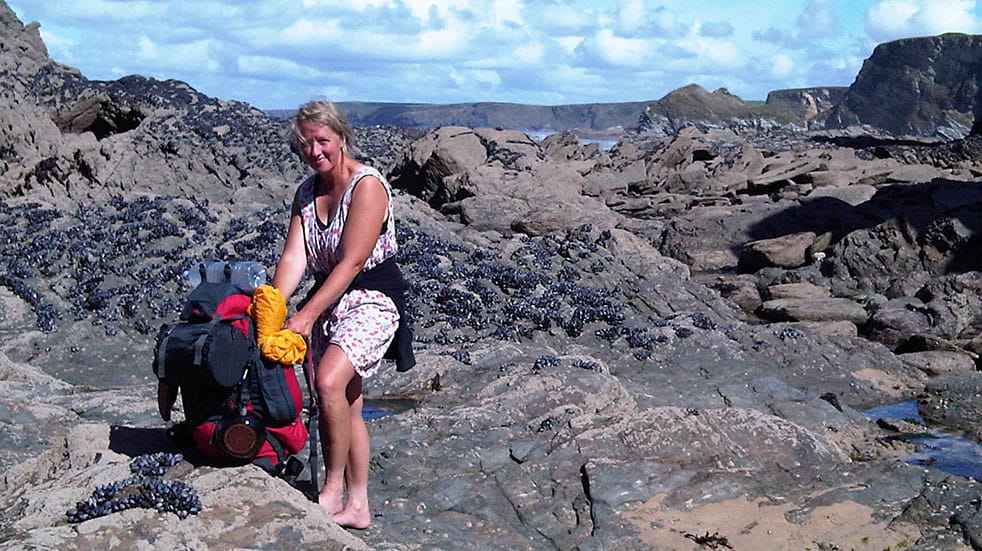 What did you love about that route?
RW: It's such a varied route of headlands and weather, wildlife and the sea. There's something transforming about such a long walk along a strip of wilderness that's caught between the everyday world on one side and the endless horizon of the sea on the other. It sets your thoughts free.
During the walk, what journey did you and your husband take metaphorically?
RW: It was a huge emotional journey. We started walking in a state of anxiety, despair and bitterness about losing our house and carrying a huge weight of fear about what the future would hold. But as we walked, we began to let that go. Our focus became the simplicity of surviving. Of finding somewhere to pitch the tent, finding food and water, and just putting one foot in front of another.
Hundreds of miles later, we looked back across the headlands we'd crossed and realised we'd left those negative feelings behind us, somewhere in the weather systems we'd passed through.
What is it that you like about nature and wild camping?
RW: We wild-camped when we walked the coast path because we couldn't afford campsites, but we quickly found there's something quite magical about wild camping, something very special about not living alongside nature but as part of it.
To be as unobtrusive as possible, we camped at dusk most evenings, often in the dark, so we rarely knew what view we would wake up to – whether we would be on a foggy headland listening to seals calling in the coves below, in a meadow where thousands of ladybirds would be hatching into their first flight, or on an overhang of earth that was about to collapse into the sea.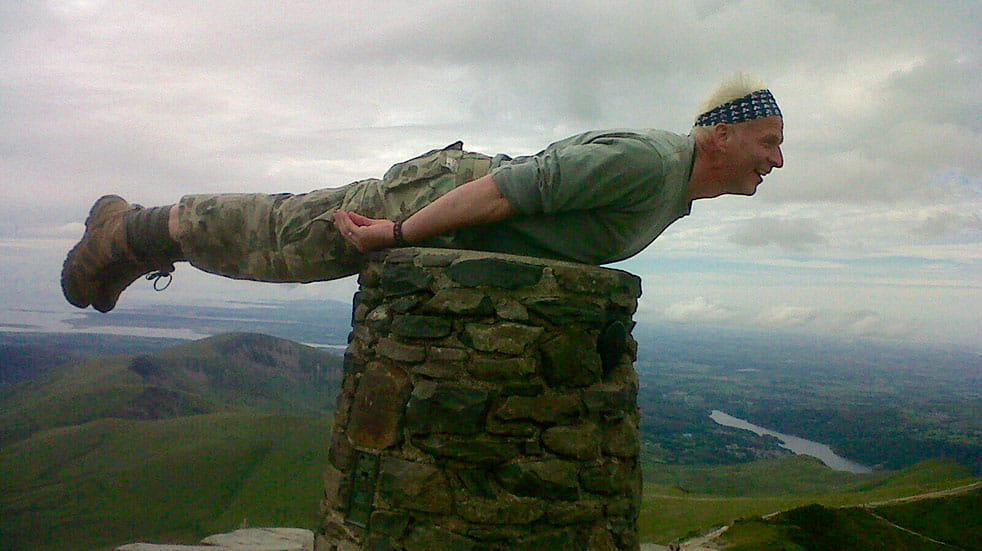 What can Boundless members expect from your new book, The Wild Silence?
RW: Moth and I have always had a close connection to nature, so when we lost everything our decision to head out into the natural world was possibly motivated by an almost instinctive draw to somewhere that felt safe.
In The Wild Silence, I explored that connection, going back to my childhood growing up on a farm, through the early days of my relationship with Moth, then onto where that connection has taken us in our life after The Salt Path – and another trek through the southern highlands of Iceland.
If you could give Boundless members one wellbeing tip, what would it be?
RW: We learnt many things on the coast path, but the one thing that's really stayed with me is the feeling that we should live for this moment, right now. Don't spend your days looking back to events that can't be changed, or forward with fear for what might come. This moment is the only one we have – make it the best it can be.
The Salt Path and The Wild Silence are both available from Amazon now.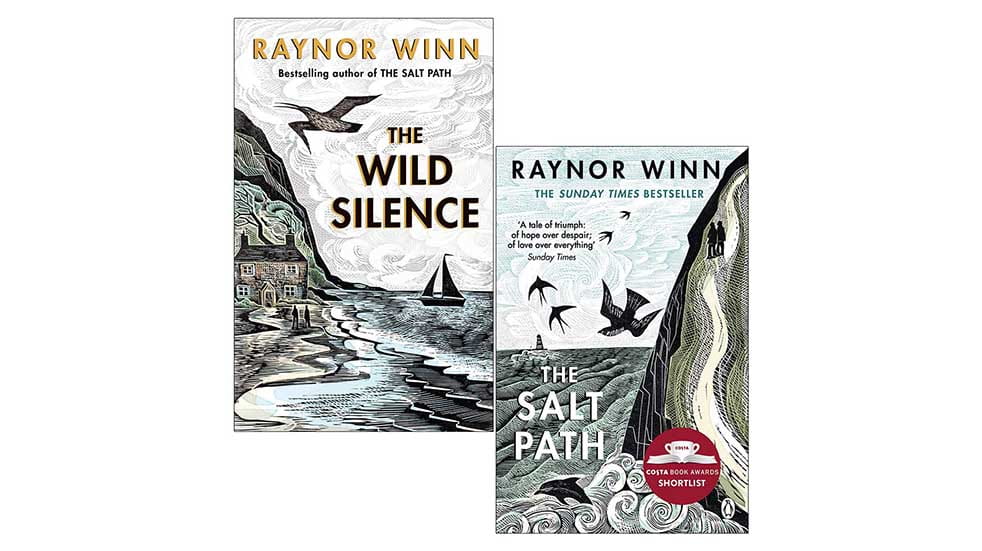 Join the Boundless Reading Room
Are you a bookworm who would like to meet likeminded people and discuss the latest literary releases? Well, the Boundless Reading Room group would love to hear from you. Click here to find out more.