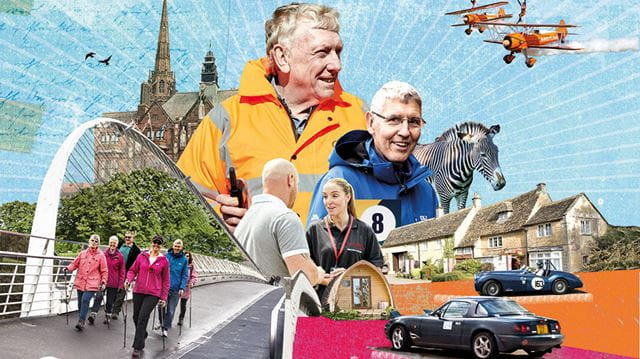 Hopefully, you'll agree that there are many advantages to being a Boundless member, and perhaps one of the most valuable of these is the inviting range of clubs and social events on offer. From motorbike ride-outs and guided walks around heritage sites to tutored gin tasting and delicious lunches shared with friends old and new, there's always a varied menu to fill your diary.
But none of this would be possible without our wonderful volunteers. "We couldn't do it without them," observes Boundless Member Communities Manager Kadie Crichton. "While we provide lots of support in the form of marketing, budget and hospitality, it's the members who volunteer their time that make the clubs and events so special.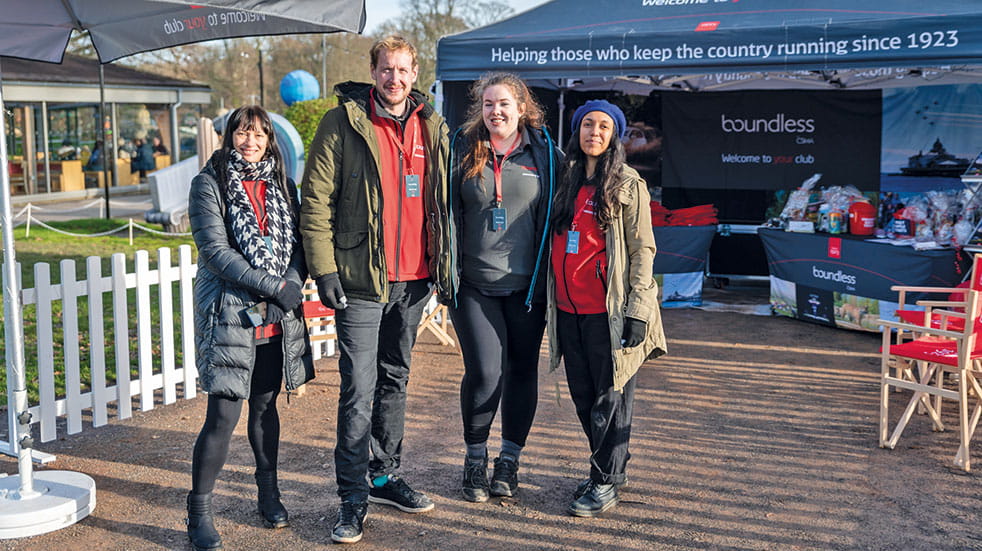 "Everything happens because they organise and host other members. We'd love more people to get involved, too – the more the merrier. And whatever people choose to do with us, we do everything we can to ensure it's a fun and rewarding experience."
Volunteering seems to be in the British DNA. According to figures from the National Council for Voluntary Organisations, nearly four out of 10 (38%) people in Britain volunteered their time in 2017-18, with the vast majority doing so regularly – at least once a month.
And Boundless members are certainly no exception. In 2019, around 300 Boundless members put on more than 600 events that led to 22,000 'moments of engagement', as Boundless describes each time someone turns up and gets involved.
• Eight ways to volunteer from home during the lockdown
"There is a whole mix of experiences on offer and something for everyone to get involved with," says Kadie. "Because the members organise everything, the choice available really reflects their passions.
"We run interest groups, often connected with motoring. But we also have groups catering for photographers, for example, and we are always open to new ideas. Our groups will often take part in experiences that are connected to their hobby, such as scenic drives, track days or holidays."
All the groups and events are safe, friendly spaces, where everyone is welcome. Join in and you are sure to meet some like-minded people.
Volunteering with Boundless: what else is in it for you?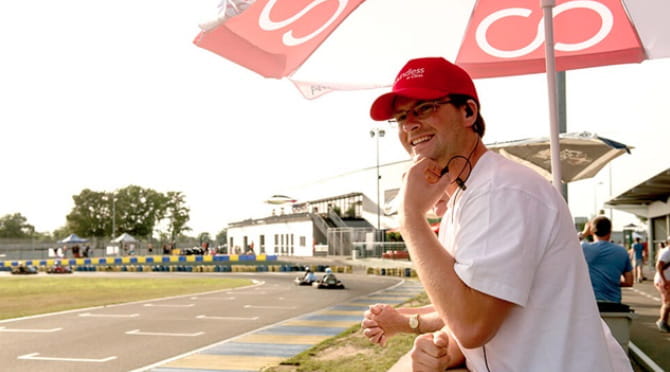 As well as the benefits mentioned above, event volunteers are sometimes rewarded with free tickets and a chance to enjoy an event once their jobs are done. For example, Boundless frequently offers hospitality areas – designed to give members somewhere to take a break and enjoy some refreshments – at events such as the Bristol Balloon Fiesta.
• How you can help your community during the coronavirus pandemic
At these events, volunteers are always needed to help welcome members, run the prize draw and generally provide help with stewarding. Once they've done a two-hour shift, they are free to enjoy the event with other members.
Similarly, at Boundless Member Days, such as last December's Longleat Festival of Light, volunteers are needed to help meet and greet members. Again, they can enjoy the event for free with friends and family when they're not completing their shift.
Volunteering with Boundless: what kind of people sign up to volunteer?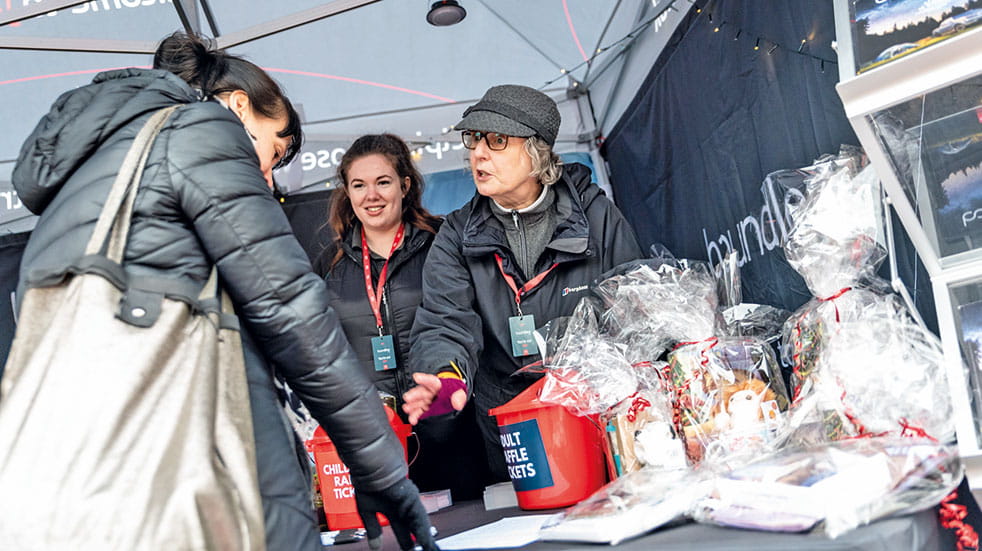 It's true that most people have more free time once they retire – and also true that many Boundless volunteers have retired – but plenty of others are younger members who juggle their volunteering alongside work commitments and childcare.
"Whatever time you have to spare, and whatever commitment you feel able to offer, would always be very welcome," says Kadie Crichton. "Stewarding at an event or Member Day only requires a short amount of time, and our committees would be grateful for whatever help a member could offer."
The best clubs and events are often those involving volunteers of all ages, with a wide range of skills and experiences – and thankfully, there are plenty of those. And all of them are ultimately united by a sense of getting together.
Volunteering with Boundless: meet some of the people who volunteer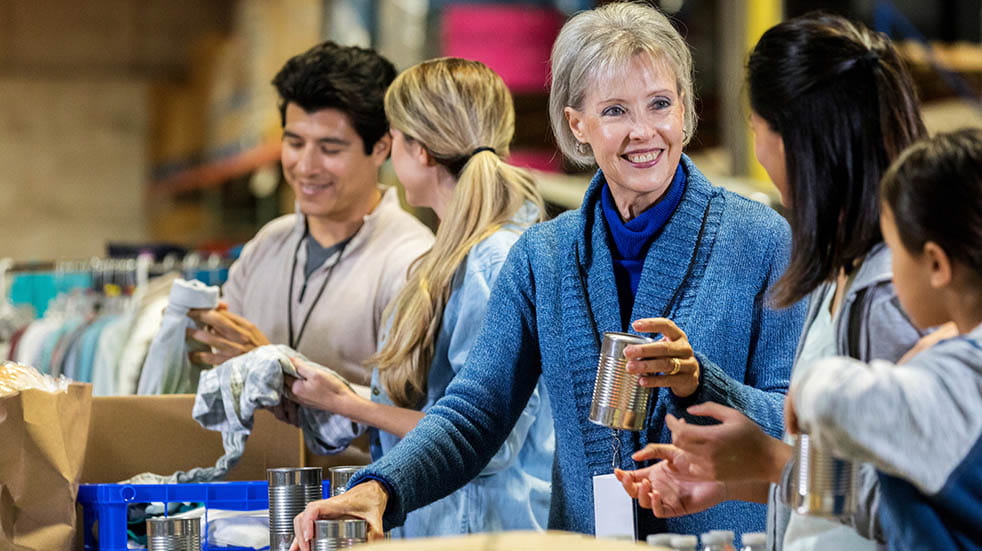 For those keen to offer more time, our local and interest groups are always looking for help, either with running events or volunteering time to organise them by sitting on the committee.
"It gives me a great deal of satisfaction when I see something that I have planned come to fruition and be enjoyed by other people – volunteering makes me feel part of each community that I'm volunteering for," says one such member, Heather Edwards, Exeter Group Secretary. "Giving back and helping others is what drives me and always has."
Other volunteers see the experience as an opportunity to give something back to a sport or hobby that they've enjoyed for years. For example, Robin Ferris, Camping & Caravanning Group committee member and rally marshal, says he was inspired to get involved after enjoying the friendly support of marshals at the many events he had attended.
"The best part of running an event? It's the total experience," he says. "From talking to members when they book into the rally and planning the event with the assistant marshals, to greeting members as they arrive and supplying them with a welcome beverage. It only takes one person to say thank you to really complete this feeling – and, of course, most members do!"
• Find out more information on how to volunteer with Boundless
Phil Brinson, Dorset Group Treasurer, agrees that sharing the pleasure of an event with members and their families is a really positive experience, and adds: "Meeting old friends and making new ones, all with a common interest, has been so rewarding."
In the end, our club can only be as good as we all make it – and volunteering is the perfect way to make sure that Boundless keeps getting better and better every year – for everyone.
Liz Clift volunteers for the Boundless Social Breaks & Holidays Group, after joining the club in the early '80s, and she's now adopted the role of secretary. "I used to work for the MoD and was on their social committee for 18 years – I organised events for them," she explains.
"In 2018, I started using that experience to organise and host breaks for Boundless, within about a two-hour radius of Andover. It's lovely to meet the members, and there are some people who come regularly. My husband Roger comes with me to host, so we both get to know everybody and there's always a very friendly atmosphere.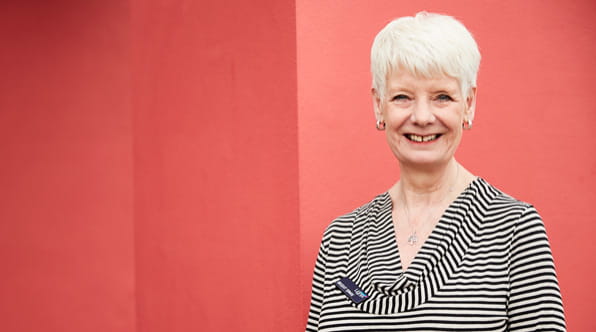 Liz Clift organises and hosts breaks for Boundless
"In the future, I'd like to organise more breaks in Europe as I have a lot of knowledge and I'm happy to take the responsibility to plan breaks that people would enjoy.
"I volunteer because I enjoy organising a break that I think members will enjoy, as a benefit of their membership. I like meeting people, and there are people who've now been on two or three breaks that I've organised."
Alan Wakeman is planning his own events through his passion for motorsport. "I've been involved with motorsport since 1980 when I first held a competition licence, and I'm still very active as a competitor – I've been the Welsh National Auto Solo Champion for the last two years and the South West Champion for the last three years. I've competed up to World Rally Championship level, supported by Boundless and Frizzell.
"I worked in sales and marketing in the IT industry, so running events is very much in my blood. Now I'm retired, I'm looking for other activities to keep me involved. The numbers of people involved in the more traditional motorsport clubs are decreasing; I want people to see that you don't need a heavily modified car, and motorsport isn't difficult or expensive to get into.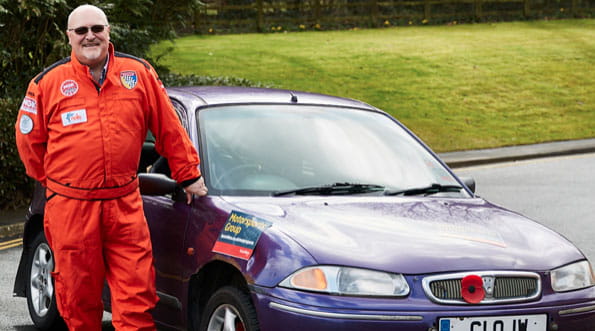 Alan Wakeman is hoping to organise more events through his Boundless membership
"I'm very keen to run more events that involve younger people. You can start in Auto Solos at the age of 14, with someone experienced sitting alongside you; my kids were brought up on motorsport and have all held national titles. They've also been very safe on the roads.
"I volunteer because I'm giving something back. Boundless has supported my motorsport passion and put on great events, and it's now my time to come back and contribute more. I'm focused on bringing on the next generation who will enjoy these events.
"Organising events keeps your brain active, and we're also helping the community – when we come together we can do a lot more."
Volunteering with Boundless: the different ways you can volunteer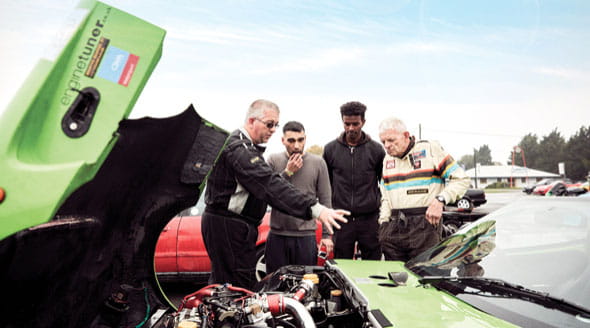 1. Volunteer your time at a Member Day to give a hand with stewarding and welcoming other members.
2. Join a local group to help run an event or set up your own one-off event. Join our volunteer list and we'll keep you updated on our upcoming events and how you can volunteer at them. Sign up or find out more on our Volunteering page.
3. Identify a gap in our offering and start your own interest or local group.
Have you done any volunteering for Boundless? We'd love to hear your story – send us a message at Facebook or Twitter.
Illustration: Sarah Hanson