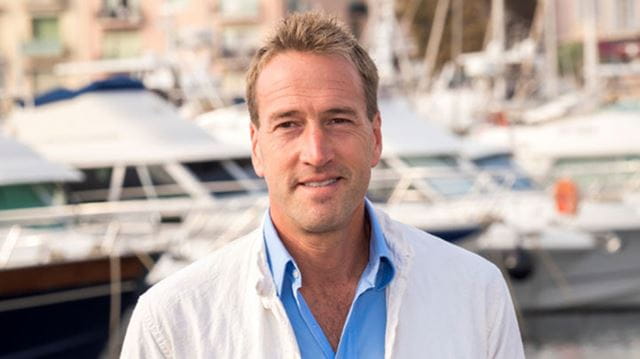 As a writer myself, I love the power that travel books have; the way they help you disappear into a faraway place, particularly when we can't do that ourselves.
Armchair travel can be just as thrilling. I must have hundreds, if not thousands, of travel books – many tired and dog-eared from their long journeys in the bottom of my bag. I have been inspired and moved by the books I've read, and written more than 11 myself. Each one, whether based on a journey up Mount Everest, across the Sahara or rowing across the Atlantic, has been inspired by my literary heroes.
The meditative qualities of travel writing give us the chance to explore the anatomy of travel without the physical hardships. No airports. No queuing. No mosquitoes. No upset tummies. The great travel writers have done it so that you don't have to, and the list below is a just a tiny glimpse into their world.
The Kon-Tiki Expedition by Thor Heyerdahl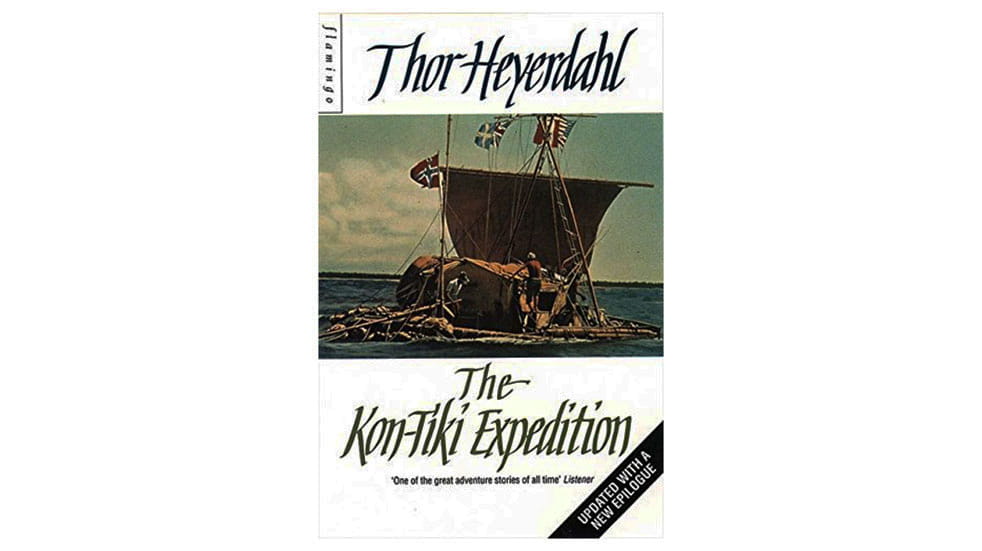 The Norwegian adventurer recounts his daring expedition by balsa-wood raft across the Pacific Ocean from South America to the Polynesian islands. Heyerdahl was trying to prove his theory that people from South America could have reached Polynesia during pre-Columbian times, and he hoped to show that, using technology only available at that time, it was possible. With his crew of five, Heyerdahl spent 101 days sailing the Pacific, and the storms, sharks and arguments along the way are shared in a rip-roaring adventure, first published in 1948, that stands the test of time.
(Flamingo, £9.99)
The Worst Journey in the World by Apsley Cherry-Garrard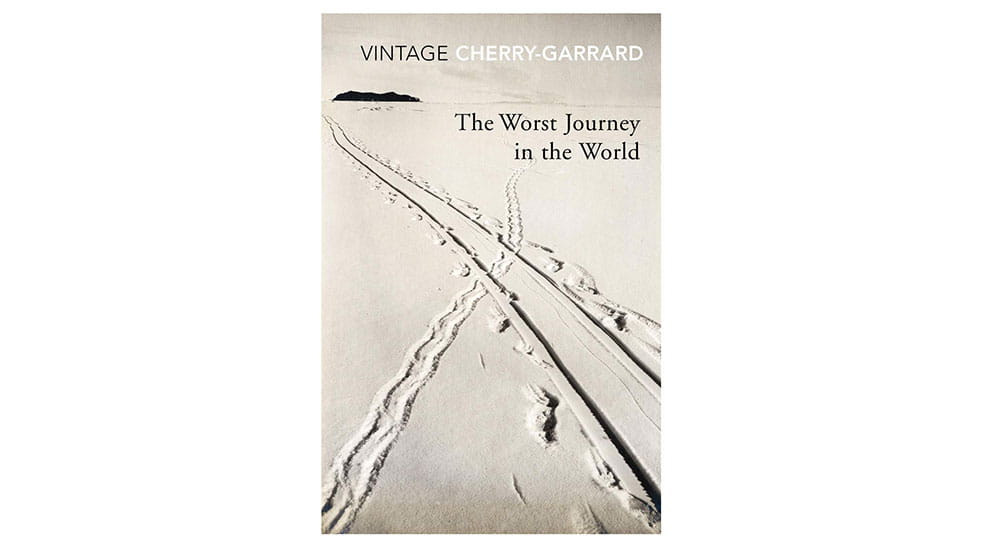 This 1922 memoir about Captain Scott's ill-fated 1910–1913 expedition to the South Pole must be one of the all-time classic travel books. It focuses on Edward Wilson's sub-expedition to Cape Crozier, where he wanted to collect emperor penguin eggs to study – it was this expedition, shortly before the South Pole attempt, that is described as the worst journey in the world. I was lucky enough to visit Cape Crozier several years ago, and it's one of the bleakest, most wretched places I have ever been. I read this shortly before I first visited Antarctica, and it set a good base level: things could only be better than Apsley's journey.
(Vintage Classics, £11.99)
In Patagonia by Bruce Chatwin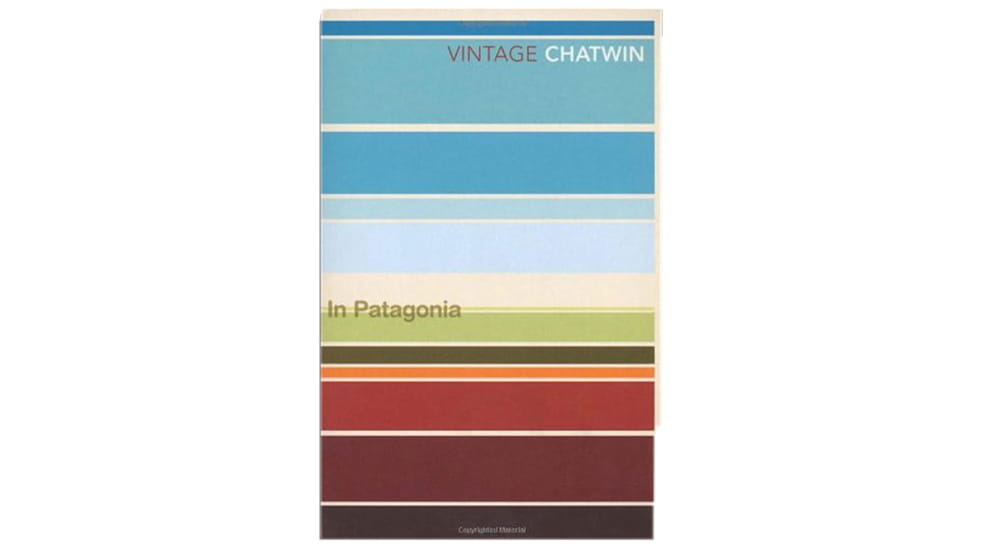 Bruce Chatwin was a master of travel writing, and In Patagonia – which charts the journey from the Rio Negro to Ushuaia, then the world's southernmost city – must be his seminal work. The writing, like the topic, is one of nomadism; I love the digressions as Chatwin's writing, like the journey, wanders from one theme to the next. All of this is set in nature's theatre, Patagonia – one of the most beautiful regions in South America. The book would inspire me to explore South America myself: I spent more than four years wandering the continent, and even ended up taking a degree in Latin American studies. Never underestimate the power of a book to change the course of your life.
(Vintage Classics, £9.99)
The Ascent of Rum Doodle by We Bowman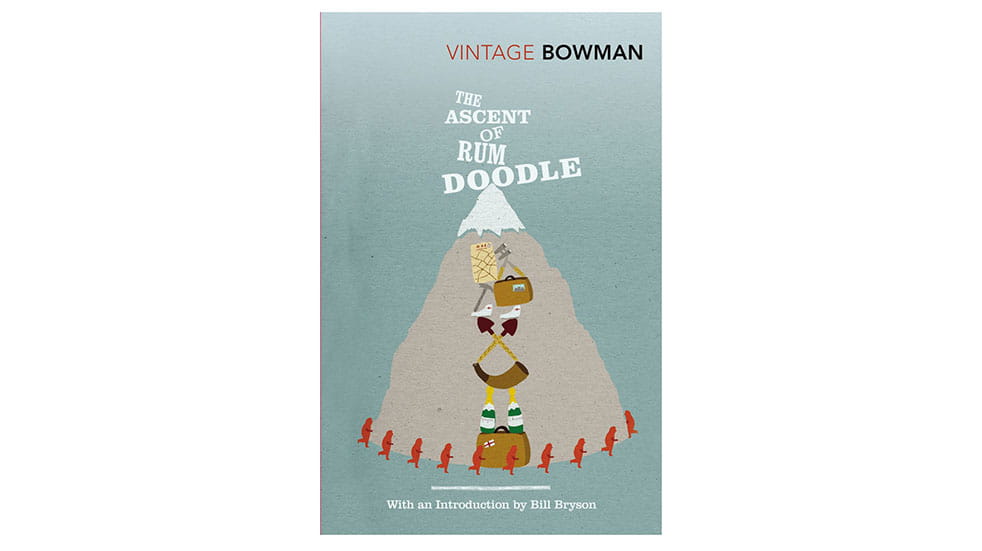 This is a parody of a summit attempt on the fictitious Rum Doodle. Though a spoof, it was written around the time of the first ascents of the great peaks and is arguably one of the most famous mountaineering books of the period. It's one of the funniest travel books I have read – I still cry with laughter at the team scientist's attempt to find 'Wharton's warple'. I won't reveal too much as I don't want to spoil the ending, but if you're in need of a comedic lift, this is for you.
(Vintage Classics, £9.99)
Wild by Cheryl Strayed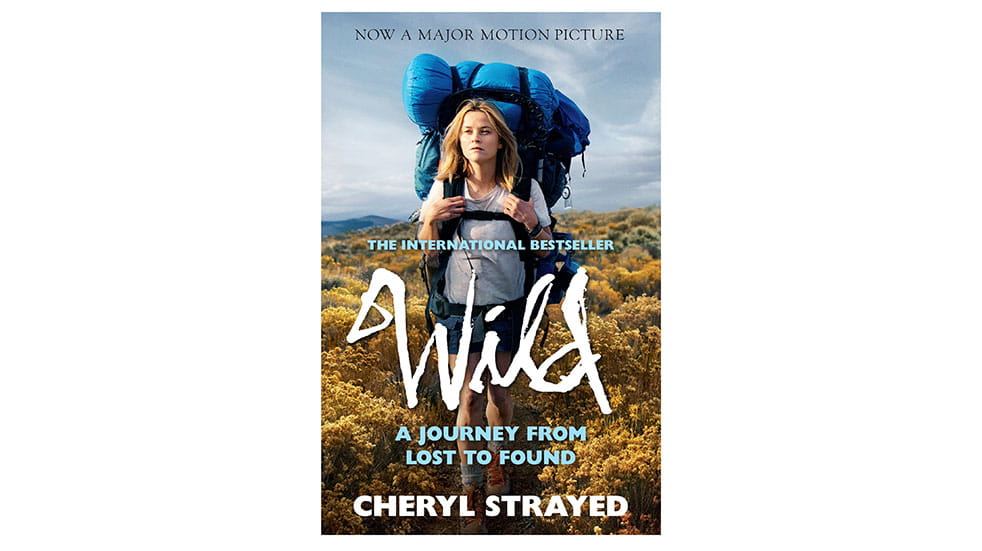 Over three months, Strayed walks 1,100 miles along the Pacific Crest Trail alone to 'save herself'. This account of her journey is tender, beautiful and keeps you intrigued as her past is revealed. But above all, the Pacific Crest Trail is the star. Reading this makes you want to walk the trail yourself. Strayed paints a beautiful portrait of the landscape and of the healing qualities of nature.
(Atlantic Books, £8.99)
Notes from a Small Island by Bill Bryson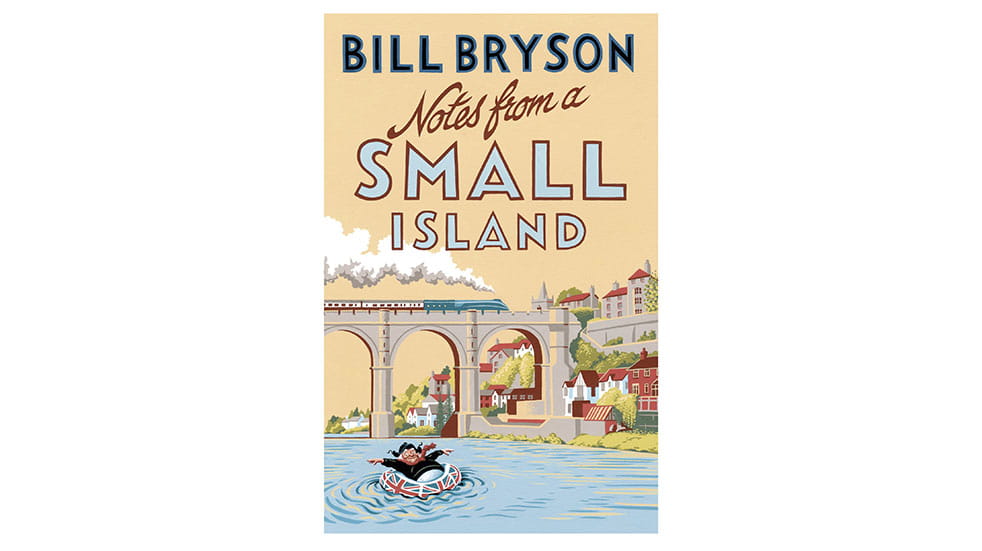 The 1995 travel book that describes the American writer's travels around the UK is probably one of the all-time great comedic travelogues. Astute and self-aware, it's a love letter to a country Bryson knows exceptionally well. This is a must-read for anyone who's British, as you will recognise so much about our curious culture and society through its nuanced insights. It is charming and moving as well as being laugh-out-loud funny.
(Black Swan, £9.99)
Arabian Sands by Wilfred Thesiger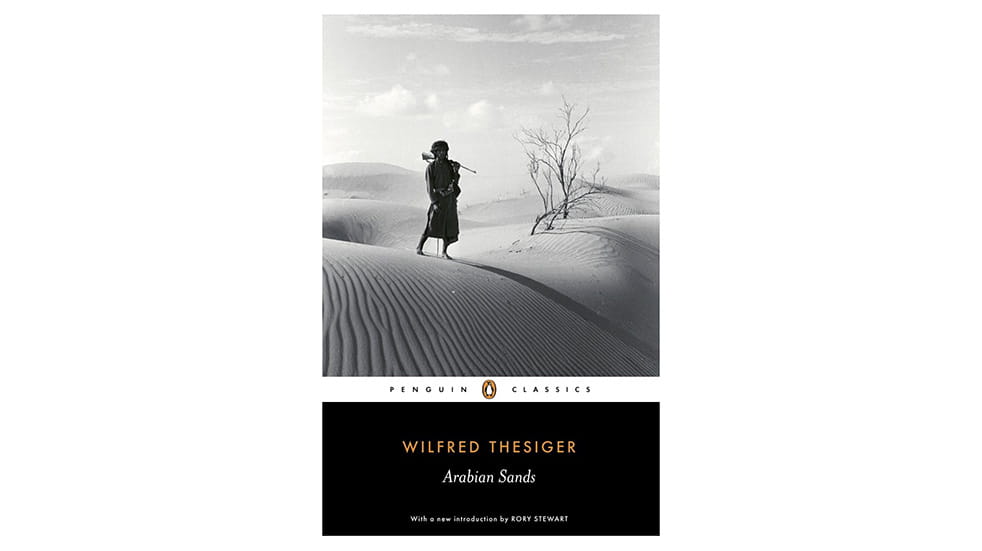 Thesiger was an old-school explorer, his face lined and weathered by years in the desert. This is his account of travelling across the Arabian desert over the course of five years, during which time he met remote tribes on hostile land. It's a journey that James Cracknell and I recreated in 2013. Arabian Sands, first published in 1959, is an ode to the last of the Bedouin way of life and arguably one of the best Arabian travel books. You'll find yourself sweating across the sand with him.
(Penguin Classics, £9.99)
Tracks by Robyn Davidson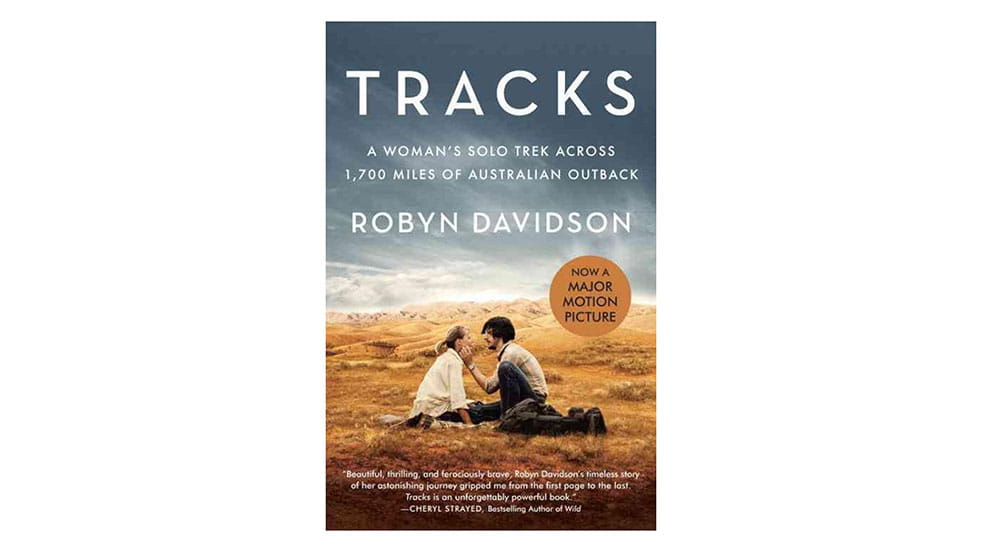 This book made me weep. It still makes me cry. I don't know why, but there's something very powerful about this extraordinary story of Davidson's epic journey across 1,700 miles of Australian bush with four camels and a dog. Davidson writes a brutally honest account of the beauty and the hardships she endured during that enormous journey. The bond she had with her camels was beautiful. When I crossed the Arabian desert with camels, we failed to form a relationship with them, and Davidson's book demonstrated what I had missed during my own journey. The bond between man or woman and animal is unwavering.
(Bloomsbury Publishing, £9.99)
Touching the Void by Joe Simpson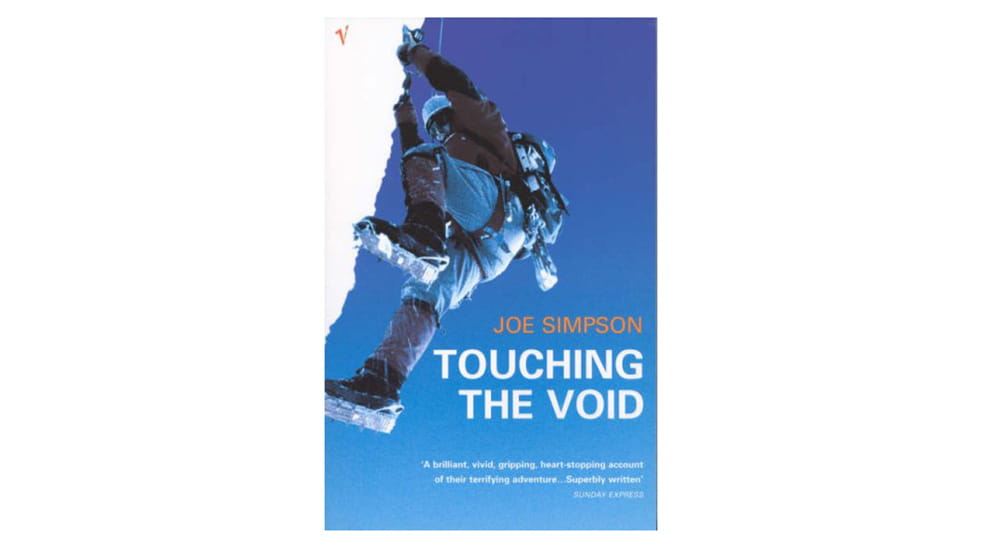 This 1988 book recounts Simpson's journey with fellow climber Simon Yates to scale the 6,344m peak Siula Grande in the Peruvian Andes. After successfully summiting, the pair hit bad weather during their descent. Simpson slipped and broke his right leg, forcing Yates to lower him by rope off a glacier, and the result was a decision that haunts all mountaineers. I read this shortly before climbing my first peak, 6,000m Cotopaxi in neighbouring Ecuador. Luckily I returned unscathed. Touching the Void was recently made into an excellent stage play that won five-star reviews, too.
(Vintage Publishing, £10.99)
Ben Fogle's latest book, Inspire: Life Lessons from the Wilderness (William Collins, £20), is out now
Do more with Boundless
Save 10% on travel books with Foyles*
With more than half a million books – including classic and contemporary travel titles – available for home delivery, members can save 10% online and get free second-class delivery on UK orders over £25. Click here to find out more.
Join the Reading Room and win Ben's book choices
Head to the Boundless Reading Room Group for all things book-related, from reviews to discussions – plus a chance to win a bundle of travel titles that includes Ben Fogle's recommendations. Click here to find out more.
*Terms and conditions apply