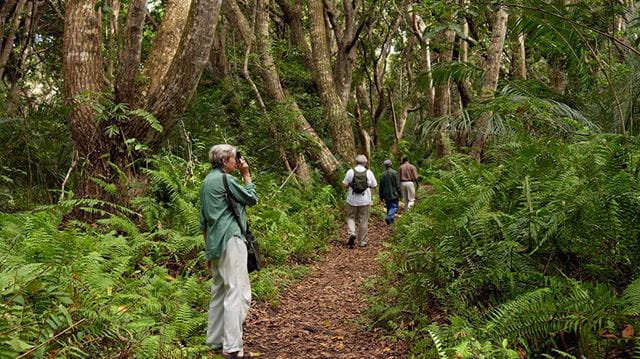 Whilst a specialist travel agency can organise a tailor-made trip for you, arranging it yourself is fulfilling, cost-effective and flexible, so you can capitalise on opportunities as you travel.
In part one of our guide to a midlife gap year Amanda shared her expertise on what to consider if you're planning long-term travel. Next she explains how to prepare for your travels…
During planning, we browse the relevant Lonely Planet books. Although their accommodation lists have gone 'upmarket', they still offer a wealth of information on sights, itineraries, places off the beaten track and how to reach them using public transport – developing countries typically have a slow, rugged but comprehensive transport network.
Four-eight months ahead of our trip we book the flights and any car hire, to get good prices. For multiple destinations, round-the-world tickets rarely work out cheapest. We arrange flights to our furthest destination in each direction with stop-offs on the way home – booking simple flights direct or through a comparison website. For anything complicated, we ring Trailfinders – they have good flights and knowledgeable staff who are honest enough to say when it's cheaper to book particular flight legs yourself.
'Destination open jaw' tickets refer to flights that arrive in one country but depart from another – such as flying from the UK to Toronto, but returning home from New York. Remember that in this case you often need to show your homeward flight ticket before being allowed entry to a country, so book this before leaving home.
---
Helping you to get the most out of your grown up gap year
Where to go on your once in a lifetime trip
Get exclusive discounts on your LV= travel insurance
Boundless discounts on hotels, airport lounges, parking and more
---
How to save on car hire
For car hire, we compare and book through Carrentals.co.uk or Holiday Autos – easy-to-use brokers who deliver what they promise. And you can also use your Boundless member discount with Holiday Autos. In New Zealand, we've twice used value-for-money NZ Discount Car Rentals, offering reliable, older vehicles.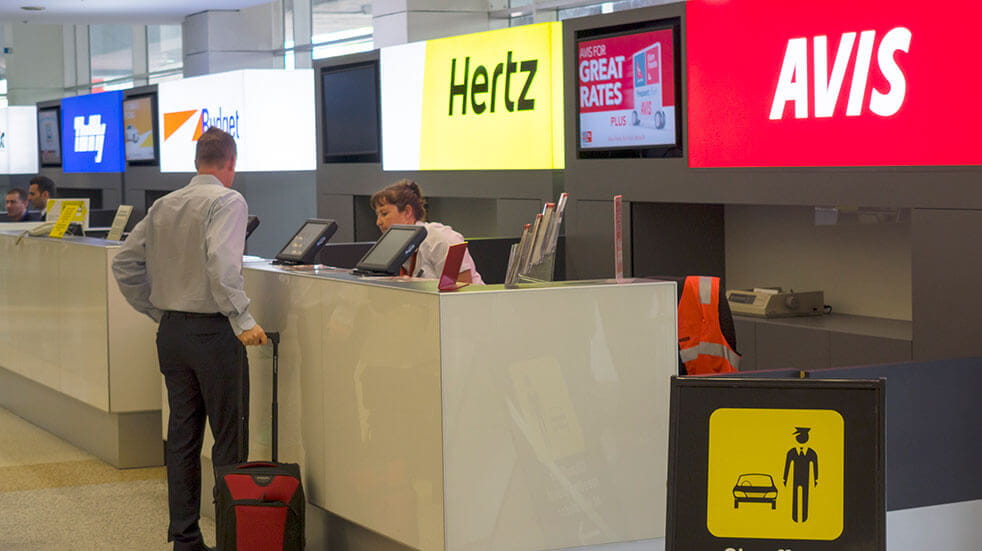 If you're travelling around then one-way car rentals attract a premium but, on popular routes, you could try emailing the company to negotiate a discount for travelling the opposite way from others, bringing a 'surplus' car back to the start-point. Free rentals – sometimes offered in the unpopular direction, such as across Australia (though you cover the cost of fuel) – are best for cash-strapped travellers transiting quickly as tight time limits apply.
Alternatively travellers' used car markets are active in New Zealand and Australia... if you can handle the stress of identifying a reliable car and selling it a few days before flying home.
One tip we've picked up is that many rental companies charge significantly for 'extras' to offset their low headline prices on comparison websites. Additional drivers for the duration of a long trip work out expensive and you can't add them for individual days. But spouses are free to add in some countries and USA states (California, for example) and if you're crossing states, the starting state is what matters. So, a one-way rental Seattle to San Francisco may incur a fee for a spouse, but the reverse journey shouldn't.
Check the overall costs though – the fee may be 'hidden' in higher headline prices or flight costs might be dearer that way – or there may be compelling reasons such as amazing views for travelling in a particular direction.
How to save on travel insurance
As soon as you've booked flights or car hire, arrange travel insurance and plan any travel vaccinations. We insure with Holidaysafe or Trailfinders, who are both cost-effective and dependable. Simply compare the cover and prices for your particular trip.
Check the requirements of passport validity: six months is often needed for travel, but not always. In 2019, Canada and the USA only required your passport to cover the trip duration, so check first.
For flexibility, we book only a few days ahead for in-country buses and trains, and most tours, but we book in advance for any tours that fall during main holiday periods at our destination or particularly popular locations/activities – for example, the major New Zealand walking trails need to be booked months in advance.
For accommodation we book a few days in advance using Booking.com. We used to turn up in person for accommodation (which is a powerful bargaining tool), but most people today pre-book, so we do now. And it's nice arriving in a country/town, knowing you already have a bed.
Many people swear by TripAdvisor, but we almost totally ignore it – for us, travel is about independence and exploration, not following the crowd.
What do you need to pack for a long trip?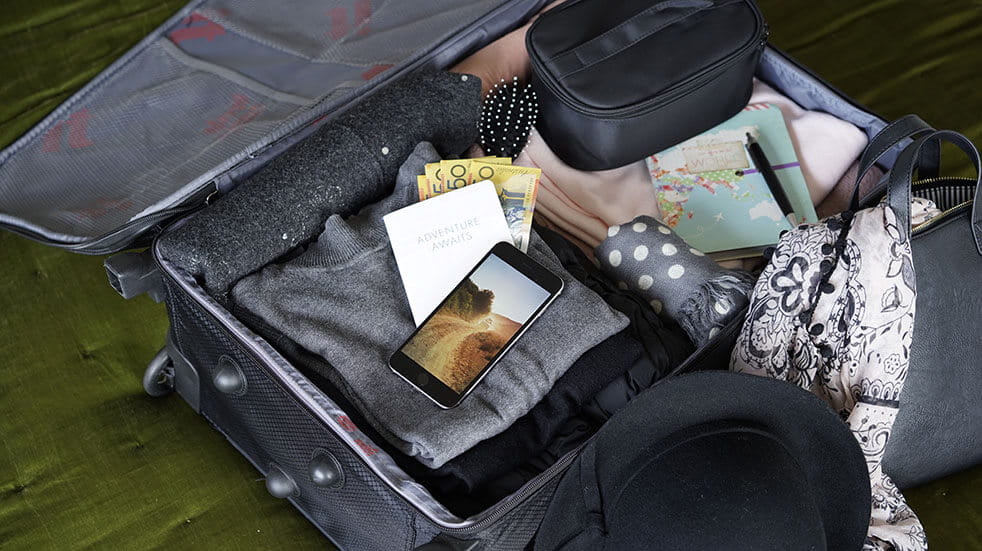 Beyond the absolute essentials – passports, visas, first-aid kit – question everything. Decant to smaller bottles, choose the lightest of two options. Weigh and size everything. It's a slippery slope once something makes its way into your pack because 'it's only little'.
For clothing, take layers – a singlet, T-shirt and long-sleeved top can be worn separately in warm conditions or together when cold. A thin, breathable, waterproof top and fleece jumper is more versatile than a coat.
Electronics have revolutionalised packing. A smartphone or tablet generally dispenses with the separate need for cameras, maps, heavy guide books and novels. And you can use it to book en-route – wifi is ubiquitous so we rarely buy a local/international SIM.
Take multi-purpose items – flexible 'Platypus' water bottles also serve as hot water bottles and freezer packs, sarongs can be clothing, towels, tablecloths, sheets, head-coverings for visiting mosques and decorative wall hangings for bleak accommodation... and don't get me started on the many uses of dental floss and walking poles! For lots more ideas, see my Travels with Spice website.
What are you waiting for? Borrow some Lonely Planet books from the library, browse some internet flights, get out those kitchen scales and start weighing!
Amanda Spice
You can follow more of Amanda's adventures on her retrospective 'warts and all' adventure travel blog, Travels with Spice, and on Instagram @travelswithspice.