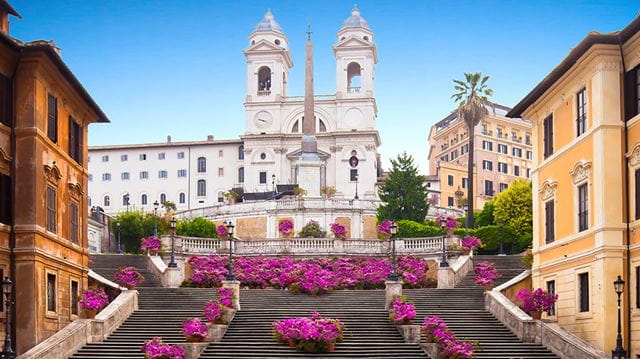 ---

Main image: the Spanish Steps. Built between 1723-25, the Spanish Steps soon became a meeting place for Rome's poets and artists. They remain the widest steps in Europe and are still a very popular meeting place and sight for tourists.
---
1. Visit the Villa Borghese gardens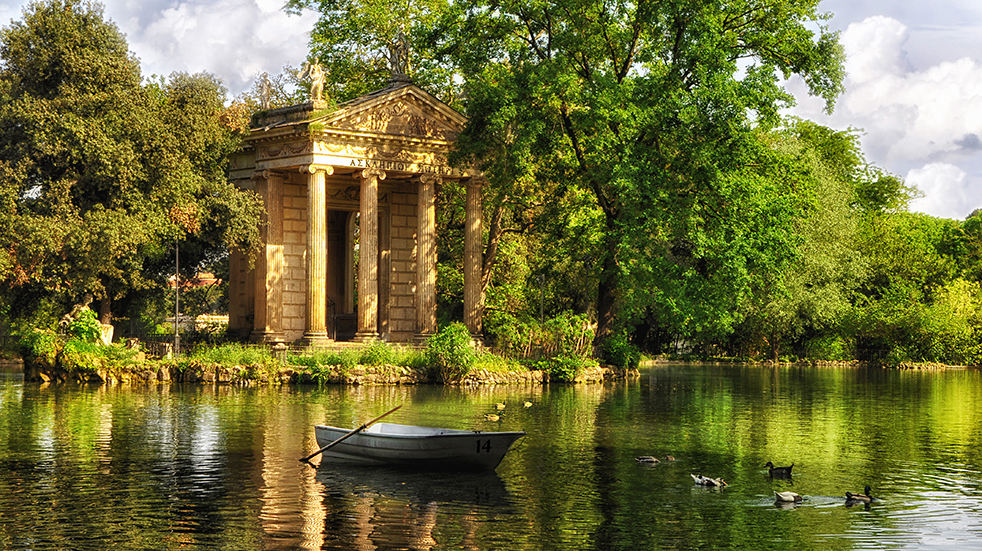 This 200-acre public park, with its landscaped gardens, is a welcome green escape, for locals and visitors alike and popular with joggers, dog-walkers, kids on Segways and families picnicking under the trees. It's also the site of the city zoo as well as one of Rome's most famous museums, the Galleria Borghese. galleriaborghese.com
Visitor numbers in the museum are strictly limited so it's a good idea to book in advance. It's worth it, though, as the classical art works on display include dark, luscious Caravaggios and the 17th- century sculptor, Gian Lorenzo Bernini's breathtaking Apollo and Daphne. Even if you're not a fan of classical art, it's impossible not to be impressed by this extraordinarily delicate yet powerful lifesize work in marble. It focuses on the moment Daphne is metamorphosing into a tree – an unlikely source of inspiration for The Incredibles and the X-Men movies maybe?
---
2. Marvel at modern masters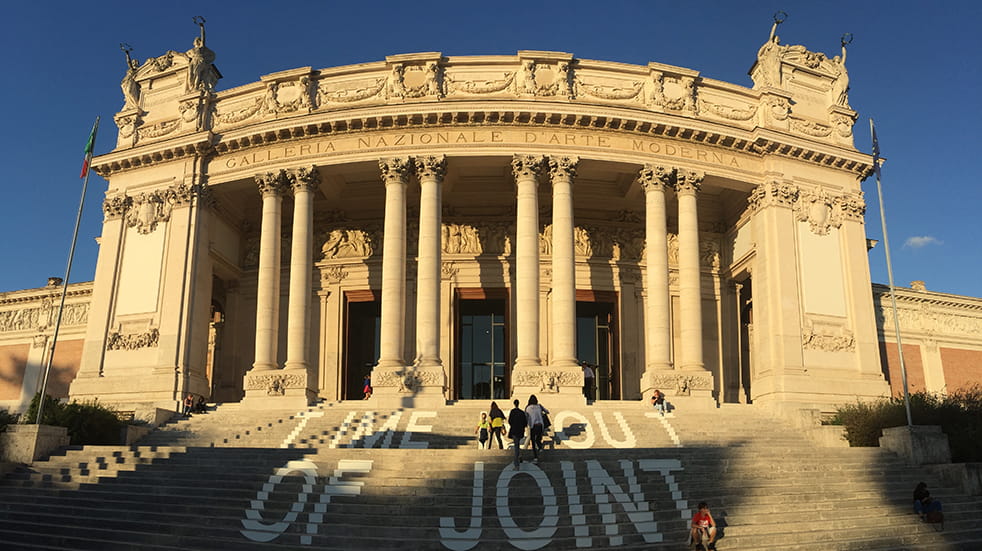 Rome may be all about its classical wonders, but for a more contemporary perspective visit the nearby Galleria Nazionale d'Arte Moderna. lagallerianazionale.com
Designed by Italian architect, Cesare Bazzani, a walk around this museum with its cherry-picked paintings and sculptures is a way of rediscovering or finding new examples of some of the best examples of 19th and 20th-century art. As well as works by Italian greats, such as Modigliani, you will also find masterpieces from Cezanne, Kandinsky and Jackson Pollock.
Despite the impressive roll call, the museum has a relaxed, almost playful atmosphere. If you're in need of refreshment, the on-site Caffè delle Arti, has everything from cocktails and cake to salads and hot dishes, all served in the inside dining room or on the shady terrace.
---
3. Shop until you drop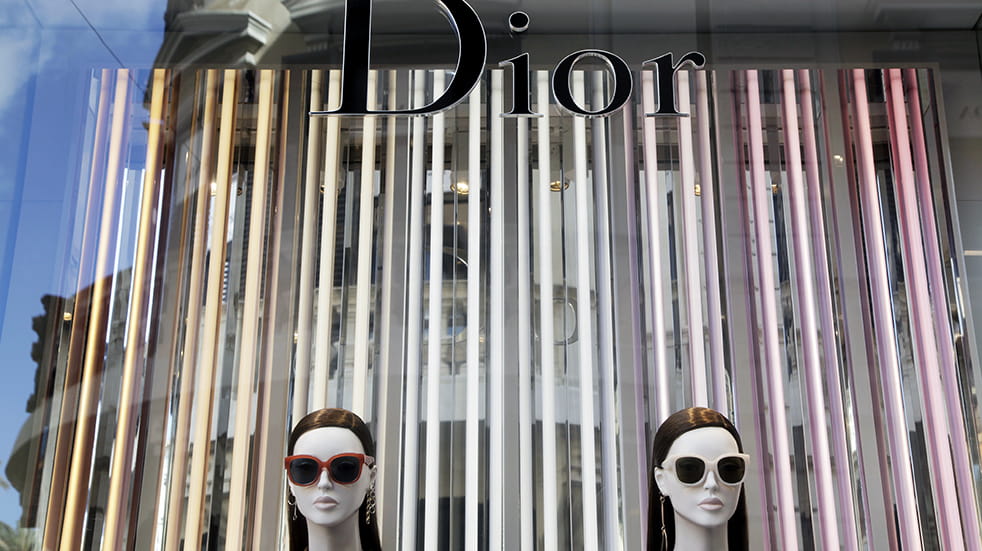 From Prada and Miu Miu to Dolce and Gabbana, all the designer brands can be found in the main shopping streets of Via Condotti, Via Borgognoni and Via Frattina, located in the historic quarter near the Spanish Steps. The old residential area of Monti is good for vintage and handmade items and the Mercato Monti market, held most weekends, is also the place for vintage finds and checking out local new designers. mercatomonti.com
---
4. Take a trip across the Tiber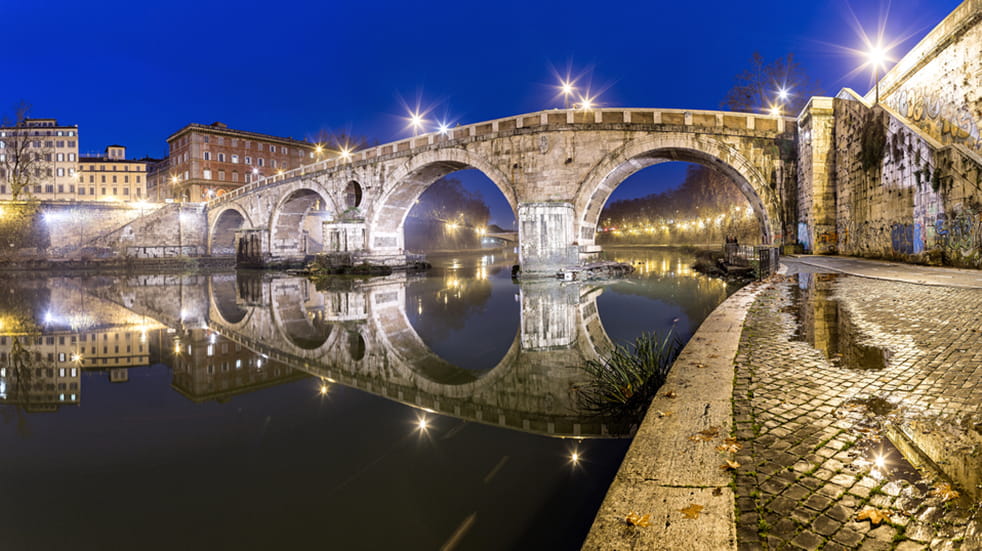 Cross to the west bank of the river Tiber via the stone footbridge, Ponte Sisto, to explore former working-class neighbourhood of Trastevere. With its cobbled streets, eclectic shops and wide range of traditional restaurants and funky bars, it's a lovely place to wander around.
At its heart, the central Piazza di Santa Maria boasts a beautiful 15th-century fountain and the 17th-century Palazzo San Callisto, not to mention bars and restaurants, buskers and other street entertainment. Travestere is also the home of two of the city's most beautiful churches including the 12th-century Basilica di Santa Maria with its sparkling mosaics. Santa Cecilia church dates from 820 and has beautiful frescoes by Pietro Cavallini and the remains of a Roman house in the crypt.
---
5. Eat local
Rome's streets are lined with pizzerias but Pizzeria Al Leoncino, (Via de Leoncino, 28) an old-fashioned, neighbourhood joint, just five minutes' walk from the Spanish Steps, is a real find. It's a no-nonsense sort of place, but despite the basic surroundings you still get white linen napkins and the service is brusque but friendly.
Specialities include bruschetta topped with everything from smoked salmon to delicious garlicky beans, and Roman-style pizzas with thin crispy bases and various toppings including fresh tomatoes and mozzarella or Prosciutto cotto, artichoke hearts, mushrooms and black olives.
---
6. Wander among the ruins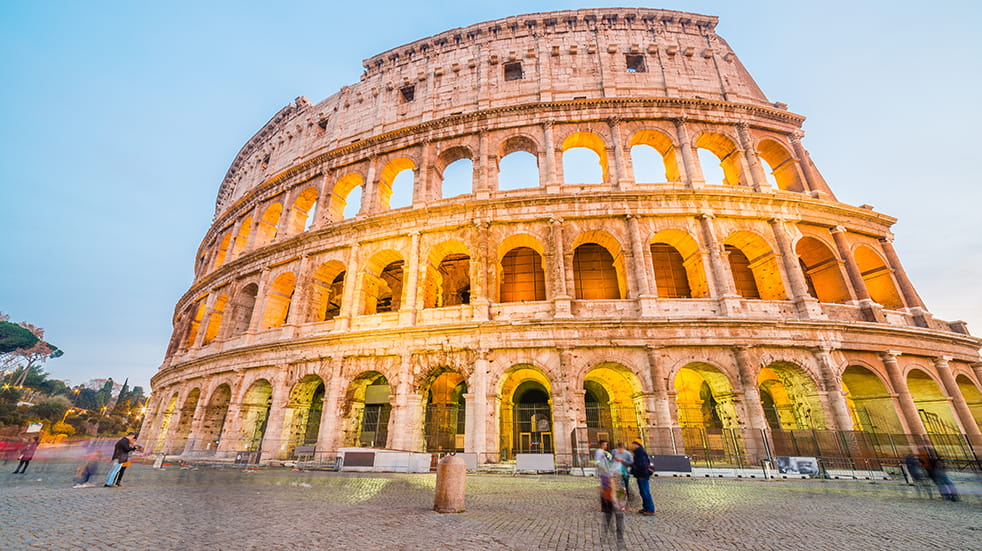 You need to brace yourself for a visit to Rome's most famous ruin, the Colosseum, as the hordes of ticket touts and selfie-stick sellers – plus waiting in long queues in the heat – can be challenging.
Don't give up, though, as the Colosseum does deserve its reputation as one of the New Seven Wonders of the World. A marvel of architecture and engineering from 80AD, it provided entertainment, albeit it of the cruel kind, for up to 50,000 people.
There is now visitor access to the underfloor passageways used by gladiators and wild beasts on their way into the arena with its neatly arranged and hierarchical stands – Emperor and Vestal Virgins at the front, slaves and other women at the top.
Consider purchasing tickets in advance to avoid the worst of the queues.
---
7. Grab a gelato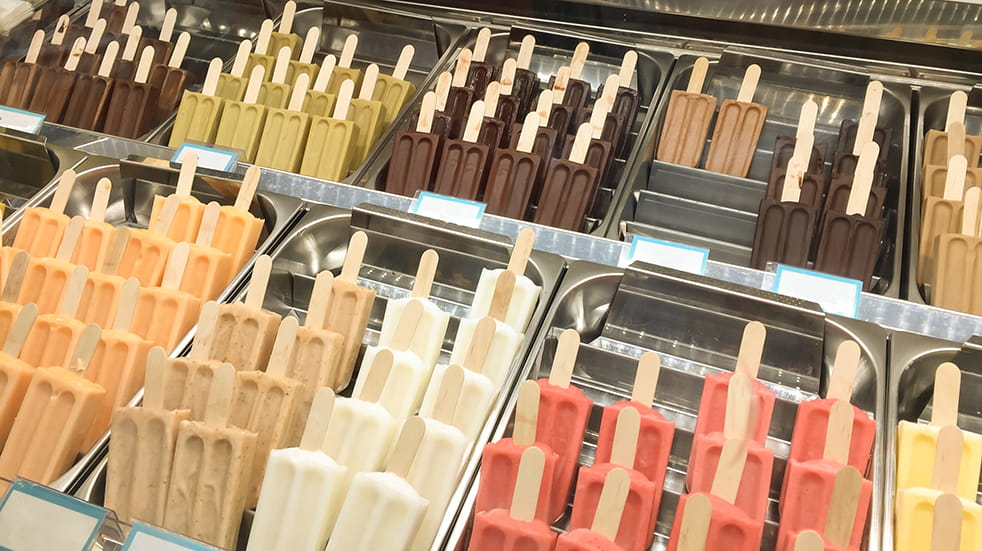 It isn't difficult to treat yourself to an ice-cream in Rome but, of course, some are more special than others. Some of the city's most famous institutions include the discreetly located Gelateria del Teatro (Via dei Coronari, 65-66), serving flavours such as almond, walnut and pistachio or unusual combinations like raspberry and sage. And try tiny Fatamorgana, where specialities include tiramisu and blueberry cheesecake.
---
8. Pose with a Prosecco in Piazza Navona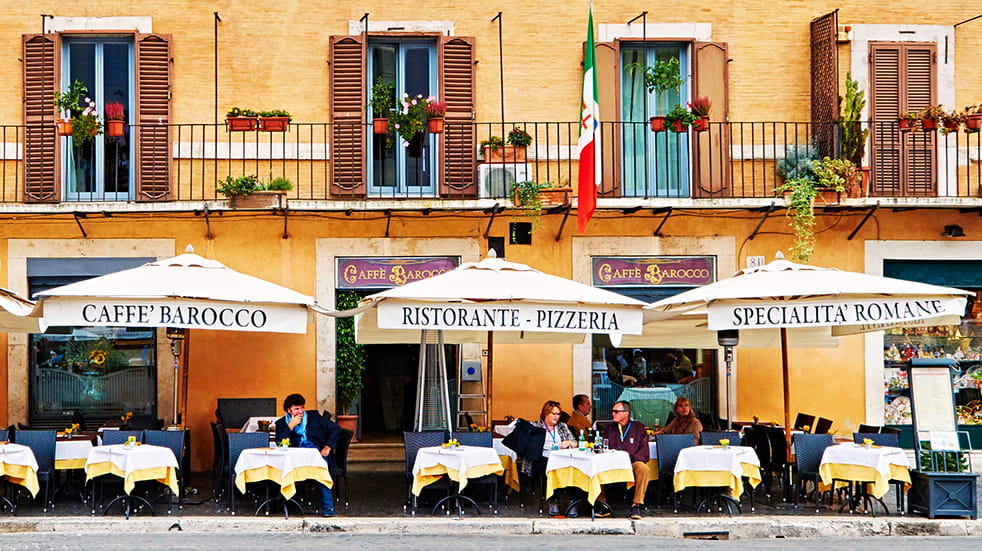 One of the city's most famous and, some would argue, most beautiful squares, the piazza is constructed on the former site of the Stadium of Domitian, built around 86AD. It's famous for its three extravagant fountains: Bernini's Fountain of the Four Rivers and the Neptune and Moor fountains. But it isn't just about classic art – this iconic space is also the perfect spot to grab yourself a pew, order a Prosecco and pose with the best of them as the sun goes down.
---
9. Discover the father of surrealism
Founder of the Italian scuola metafisica movement of the 1910s, Giorgio de Chirico's work can be best be described as classically inspired surrealism. It may not be everyone's cup of tea but a visit to the Giorgio de Chirico House-Museum provides an interesting insight into the artist's life, home and psyche. fondazionedechirico.org
He lived on the top three floors of a 17th-century palazzio, right by the Spanish Steps, for 30 years. As well as displaying paintings from different periods of his artistic development, check out his cool cocktail bar and his monastic-style bedroom and sunlit studio. Here, many of the objects that made it onto his canvases are still displayed.
Also notice the horseshoes hung up around the place – a sign of his superstitious nature. But do note: any visits to the house must be arranged in advance.
---
10. Get Romantic
Right at the foot of the Spanish Steps, the Keats-Shelley House is dedicated to the English Roman poets who were inspired by the Eternal city. keats-shelley-house.org
This is the house where Keats died and exhibits include a lock of his hair and his death mask, as well as Byron's Venice carnival mask and a fragment of Shelley's bones. There is also a small gift and book shop and a tiny cinema room where you can watch three short documentaries exploring the poets' lives.
---
The best way to make the most of the city is to stay in the historical centre. A good choice is the friendly Hotel de Borgognoni, a small boutique hotel just minutes away from popular sights such as the Spanish Steps and the Trevi Fountain. hotelborgognoni.com