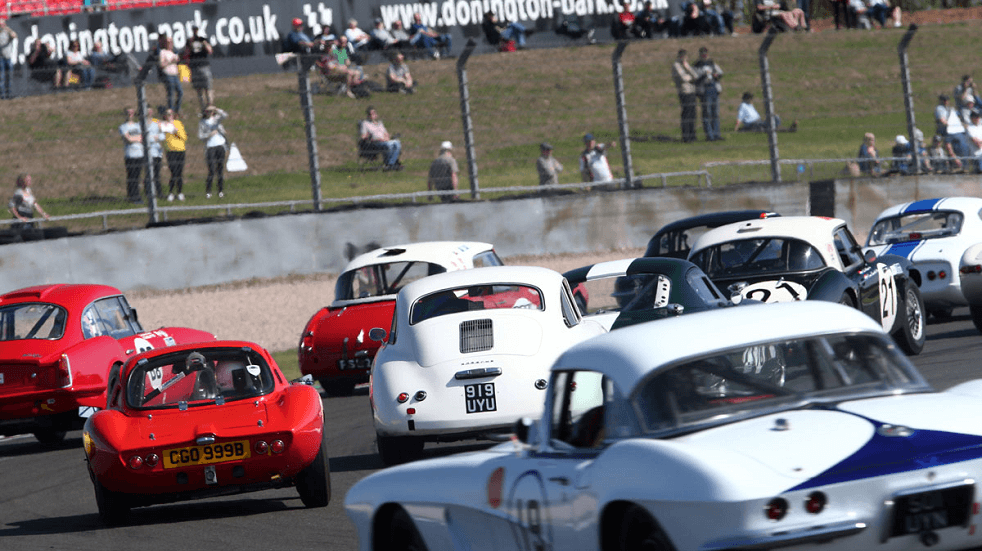 Friday 1 May to Sunday 3 May 2020
It's never too early to block out your diary for a key event and the 2020 Donington Historic Festival is a definite 'must-do' entry for classic motorsport fans.
For three glorious days at Donington Park will see motorsport history come to life, as hundreds of racing cars spanning nine decades take to the track.
Spectator viewing points are famously fantastic at Donington Park, and the whole event has a wonderfully family-friendly feel while showcasing world-class historic motorsport. This is a truly international event, bringing together drivers, cars and spectators from around the world to enjoy exhilarating, close-fought racing around Donington's sweeping lines and challenging corners.
Festival visitors have unrivalled access to the competition cars in the open-access paddock. This will be great for all those all-important photographs or to get a good look under the bonnet of a 1920s Bentley, a D-type Jaguar, 1960s Ferrari or a classic 1990s Touring Car. Adding to this there is a lot of off-track attractions including the presence of dozens of classic car clubs. You will have a superb weekend to look forward to in 2020, so get this event in your diary!
The Classic Vehicle Group has once again signed up for the 2020 club package deal of half price advance tickets of all types to include free car club parking in the infield.Advance discounted tickets already offer a great saving on the on-the-gate prices. Members of clubs registered with us can enjoy an even more significant saving, as they receive a 50% discount off those advance prices for all ticket types. There is also free car club parking in the infield.
When you book your club discounted tickets you will also request your free parking pass this so you can join your club's display. Please note, only cars which are club-display appropriate are allowed into the infield or GP Loop, and we do ask that the car's date, make, model and registration number are provided at the time of ticket booking. We also ask that club members who are not planning on arriving in a display car can park in the general public car park.
For ticket prices please click here
Donington Park, Castle Donington, Derby, DE74 2RP
Please log in to see contact details and display form
Not a member? Join today and save items for later.
Interested?
If you'd like to attend this event please log in and use the button below to send the organiser your details.