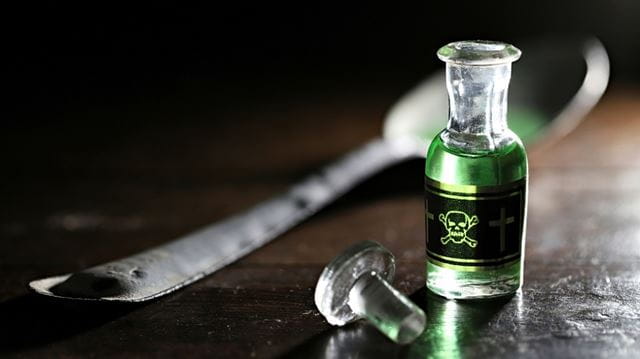 7.30pm to 9.30pm Wednesday 10 April 2024
To prepare you for the formalities of the evening we shall be providing Tea or Coffee with a biscuit or two. So why not come a little early, bring a friend and enjoy our hospitality and a chat
This is your chance to attend the most important meeting of the year, praise or criticise the outgoing committee and have an influence on the incoming committee. You also have the chance to tell us how you think we are doing, what you would like us to do and most importantly elect your committee for the coming year.
After the formal part Mike Wabe will present his talk, "One Man's Meat..." You know the old saying - one man's meat is another man's poison. Well, that's what this presentation is all about - POISON! Poison has come to signify the method used by women to get rid of unwanted others. But as you will hear, men make use of these deadly substances with gay abandon. Many of the substances used to kill, also have valuable medicinal purposes, or were thought to have. It is the dosage that is important, and often the line between kill or cure is very fine indeed.
Learn about the poisons used in the novels by Agatha Christie as well as the uses to which they were put in cases from real life. Have something to eat before you come and listen to these horrific tales, as I suspect that you may not have much of an appetite at the end! There will then be a chance to ask questions and enjoy an informal chat over tea/coffee
All Welcome
Price
Free
Conference Room Kesgrave Community Centre Twelve Acre Approach Kesgrave IP5 1JF
Not a member? Join today and save items for later.
Interested?
If you'd like to attend this event please log in and use the button below to send the organiser your details.