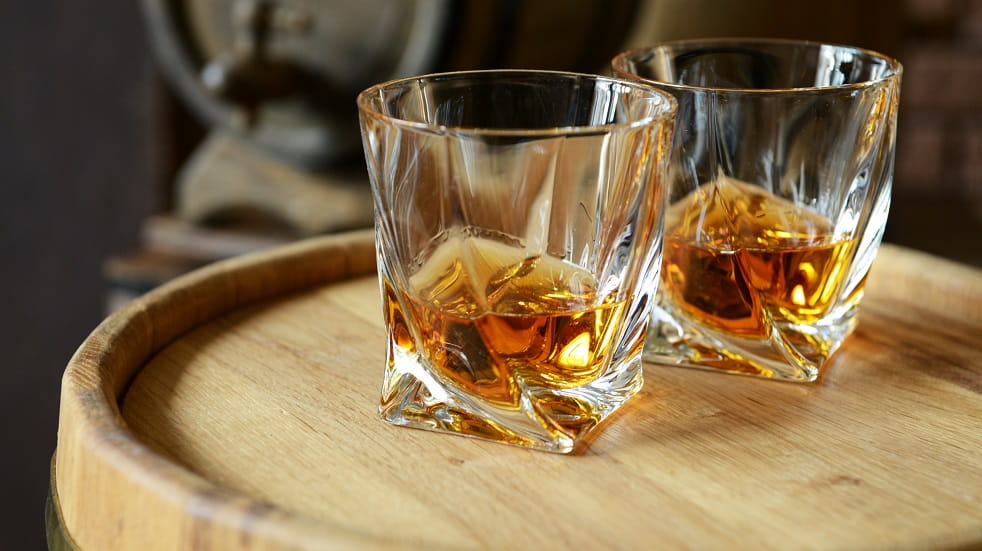 At Boundless, we put members first and want to reassure you that our members and volunteer safety is our primary concern during the current situation. If you have pre-booked to attend a Group's event, please check with the organiser as to the status of this event. Please also keep an eye on the event listings on the website to check whether future events have been cancelled or postponed before booking or travelling.
For the latest information from Boundless on COVID-19 please click here.
12.30pm to 3pm, Thursday 25 June 2020
This Tironensian Abbey, the daughter house of Kelso Abbey, dates from 1191 to 1559.
The earliest record of whisky distilling here was 1494 and some 523 years later spirit is once again flowing from the copper stills. There is still a couple of years before the first batch is mature enough for sale but Aqua Vitae botanical spirit recreated from the original 1494 recipe is ready to drink and available.
Join us for a one hour guided tour when we will learn more about the process and history of whisky making followed by a couple of drams of Whisky and Aqua Vitae. The drivers are not forgotten either as they will be presented with a take away.
Afterwards why not explore the ruins of the Abbey and extensive grounds and take advantage of a number of lunch options on site whilst enjoying the views of the Abbey Ruins and River Tay.
Hot and Cold drinks and snacks are available in the Visitor Centre. A Picnic Ploughman's Lunch and Rug £12.50. Soup and Sandwich £9.50 or Soup and Soda Bread £5.95. Sharing Platters of local meats and cheeses £12.50 per person. If none of this is to your taste a little further afield is the Buttercup Cafe at the end of the road KY14 6HA or in Newburgh itself Cafe Alice 94 High Street KY14 6DA.
Price
Admission £12.50 (£2.50 redeemable against the purchase of a bottle of Aqua Vitae)
Lindores Abbey Distillery, Abbey Road, Newburgh, KY14 6HH
Please log in to see contact details.
Not a member? Join today and save items for later.
Interested?
If you'd like to attend this event please log in and use the button below to send the organiser your details.