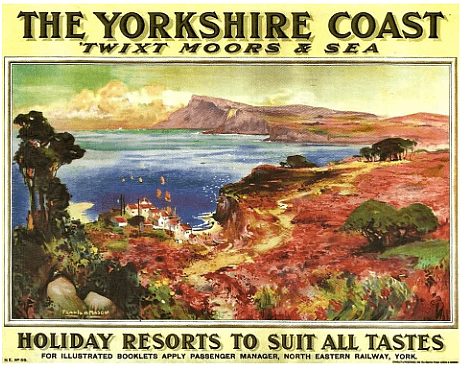 8pm to 9pm, Wednesday 31 March 2021
Around the UK in Classic Railway Posters - a talk by Jane Ellis

The "golden age" of the railway poster was probably between the wars but the poster as we know it evolved from humble beginnings in the 19th century and improved with advancements in colour printing, before declining with the formation of BR. The various railway companies used the skills and imagination of well-known artists of the day in their own individual styles to create the posters and we shall see many examples of their work.
Jane Ellis is actively involved with the Industrial History Section of the Yorkshire Archaeological and Historical Society, and has been running the Yorkshire Branch of the Railway Gamblers Club for over 25 years.

This talk is by Zoom
Price
Free
Please log in to see contact details.
Not a member? Join today and save items for later.
Interested?
If you'd like to attend this event please log in and use the button below to send the organiser your details.