1.

intro

Boundless bring you unique events that make lasting memories, whether it's member-exclusive previews at new attractions, watching the Grand Prix with an F1 Team or VIP treatment at some of the UK's largest free events. And, because the Boundless team attend every event, we can make sure you have a great day out. Don't forget to check out our new online events – with Boundless, there really is something for everyone to enjoy.
4.

event name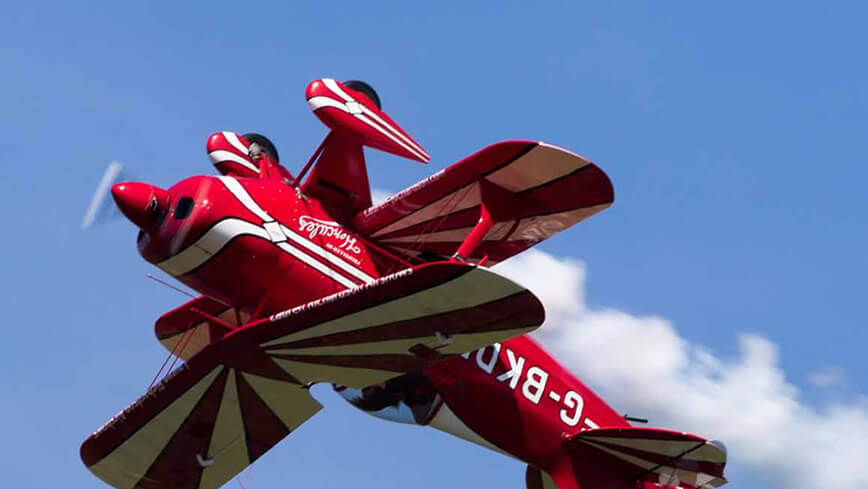 Free Event
Bournemouth Air Festival
Thursday 2 – Sunday 5 September 2021
Bournemouth Seafront, Dorset
Join Boundless at the Bournemouth Air Festival, one of the biggest air shows in the UK. The festival's fabulous displays are set to fill the skies along a mile and a half of sandy Dorset beach between Bournemouth and Boscombe piers.
5.

event name
member days
RHS Wisley 2021
Saturday 18 September 2021
£10 per adult and £5 per child
Join us on Saturday 18 September at the oldest RHS garden in the UK for a fantastic day out with Boundless! With 240 acres to explore, a day at Wisley makes the perfect trip for you, your friends and family, whether you're a hands-on gardener or just want to enjoy the beauty of one of the world's finest gardens.
6.

event name
live ONLINE EVENT
7.

event name
live ONLINE EVENT
The Biggest Light Show on Earth
Tuesday 12 October 2021
7pm
The Northern Lights have captivated us for centuries, inspiring countless folklore legends with their shifting, glowing forms and otherworldly behaviour. Yet the story of what actually happens to generate this stunning celestial show is every bit as extraordinary as those great mythic tales. In this talk, astronomer Will Gator explores how violent events on the surface of the sun interact with the earth's upper atmosphere to create these incredible swirling curtains of light. You can also find out how to experience the magic of the Northern Lights for yourself.
8.

The Silverstone Interactive Museum
member days
The Silverstone Interactive Museum
Saturday 16 October 2021
Silverstone Circuit, Northants
Adult: £15 - Child: £9
We're really excited to unveil our latest Boundless member event, a chance to see the latest collections at the Silverstone Museum. The museum is exclusive to Boundless members only between 9am-1pm with members saving up to 40% off the 'On the Gate'admission price.
9.

event name
live ONLINE EVENT
Forensic Science: Every Body Leaves a Trace
Tuesday 26 October 2021
7pm
Forensic botanist Patricia Wiltshire has worked on many high-profile crimes, her expertise proving crucial in helping police solve some very well-known murder cases. It's intricate work, involving the analysis of minute traces of biological matter often overlooked in the wake of criminal activity. It was Patricia, for example, who helped police solve the Soham murders of 2002 using evidence provided by tiny particles of pollen.
10.

event name
live ONLINE EVENT
Celebrating 60 years of the E-Type Jaguar
Tuesday 23 November 2021
7pm
With a top speed of 151mph and 0 – 60mph in seven seconds, you were never going to buy an E-Type for its economy, but it didn't half go.
Peter Leake joined Jaguar in 1974 and, in this special Boundless event, he takes us through six decades of one of the most remarkable cars ever built in this country.
13.

intro
Previous events
We've organised some truly incredible events and our members have had some great experiences.
We've been up and down the country with our hospitality unit treating our members like the VIP's they are and bringing member perks to nationwide events, Saving money for and hosting our members at various top UK attractions and Celebrating some of the finest engineering in aviation and astronomical history at our Boundless exclusive flagship events. From being wined and dined at the heart of the National Space Centre to a three-course feast under the wings of the Concorde, we get our members behind the scenes for once in a lifetime experiences.
Why not take a peek and see what members like you have said about past Boundless events?
15.

event 2
Chester Zoo – Sept 2019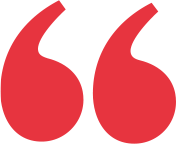 Fab day out at Chester zoo. Greeted by lovely Boundless team who handed out tickets and kids masks etc, we were made to feel special. which is the Boundless way. Can't wait for next years event. Thank you.
Gary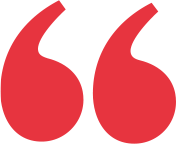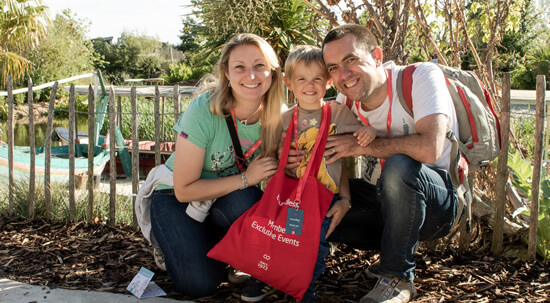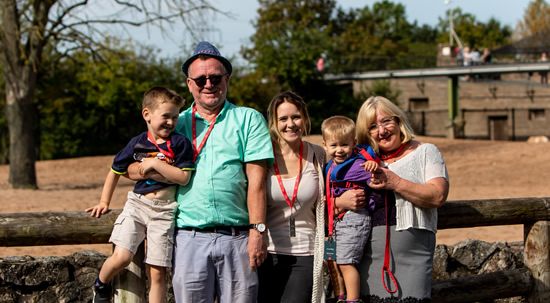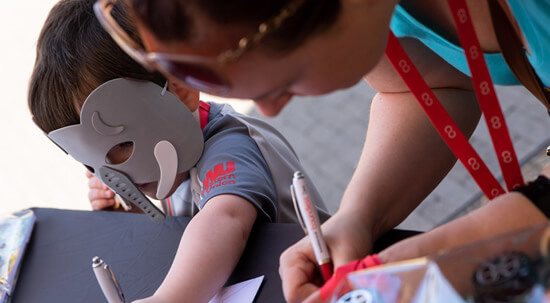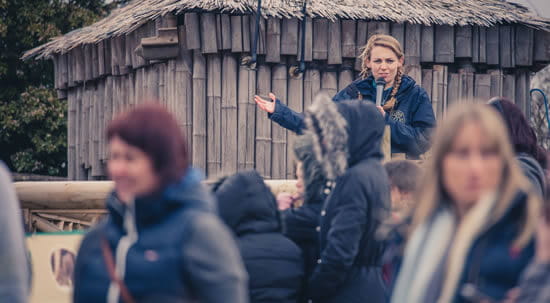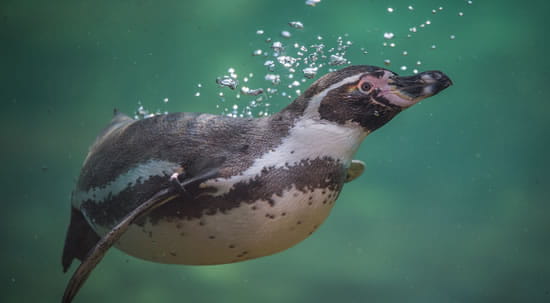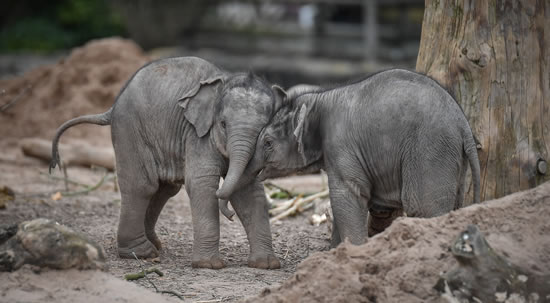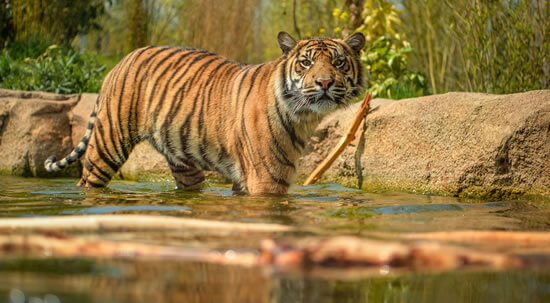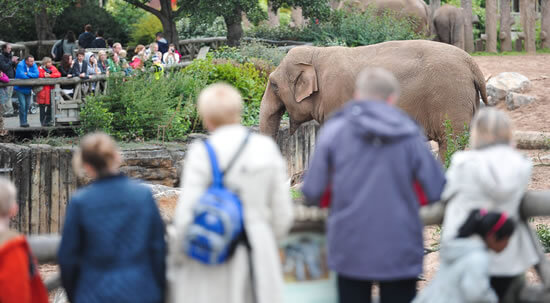 16.

Beamish
Beamish – June 2019

17.

MC Longleat
Festival of light at Longleat safari park - December 2019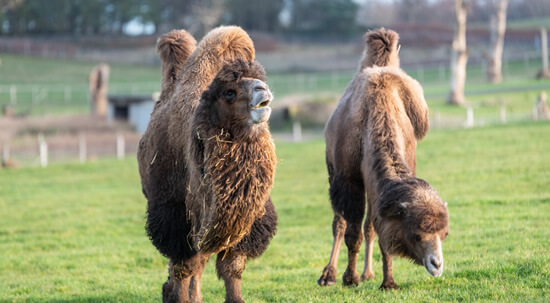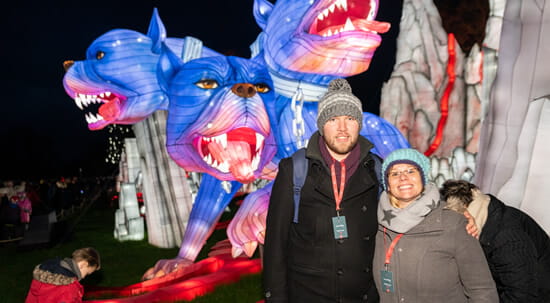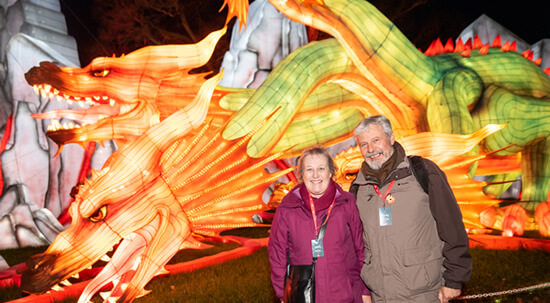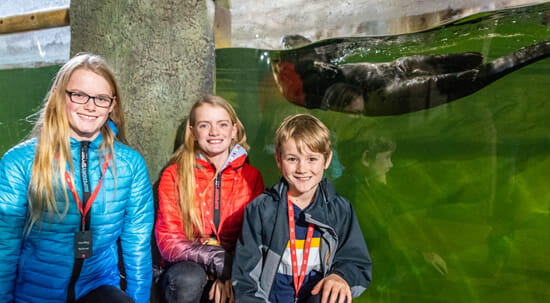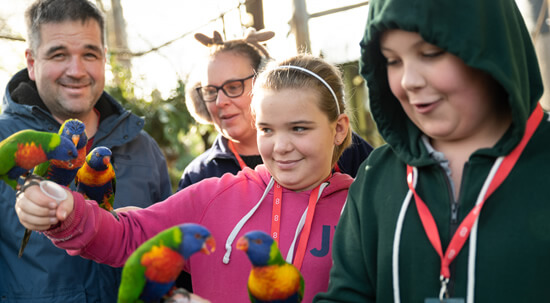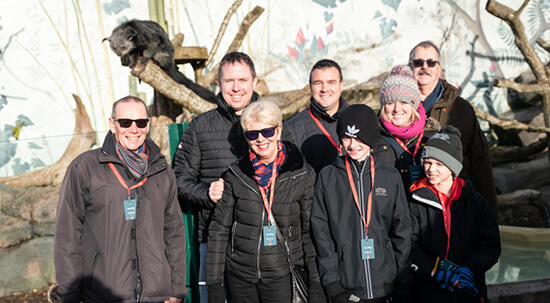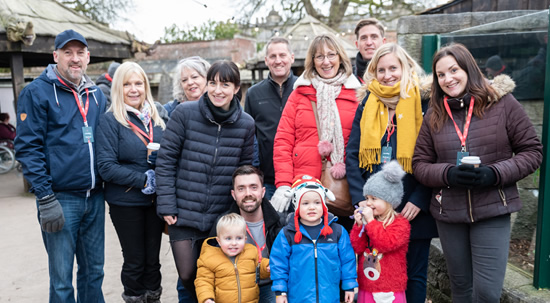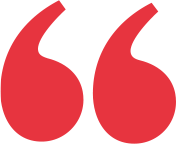 "Fabulous family event, enjoyed by four generations attending."
Wendy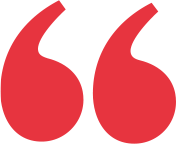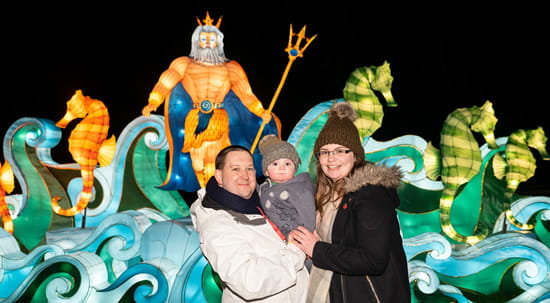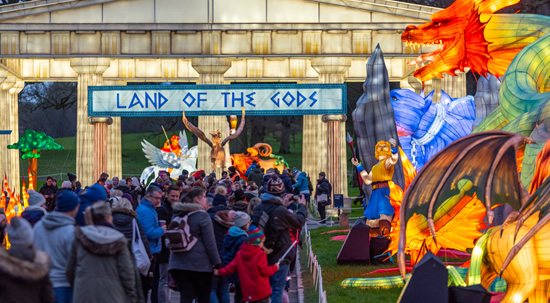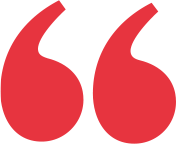 The whole day was really great and my grandson was so excited. There was so much to do and see for all. The Festival of Light was exceptional and it was pleasing to all ages. First time of seeing it and will certainly not be the last. Top marks to Boundless.
Melvyn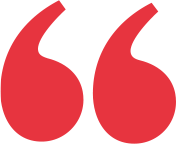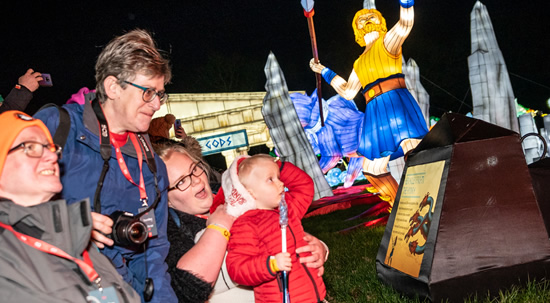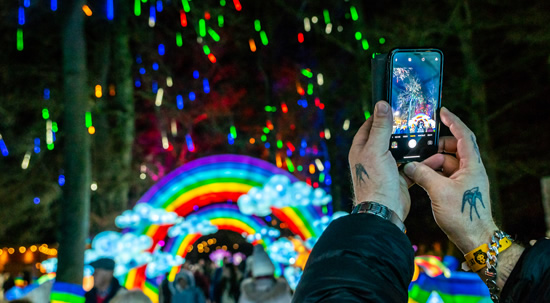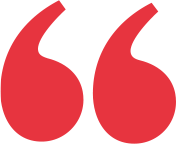 Magical, magnificent, marvellous! When we arrived we were greeted with Boundless happy smiling faces who were really helpful. We were well informed about the event from the first correspondence. The Festival of Light was amazing. It really took you in to the world of myths and legends.
Renate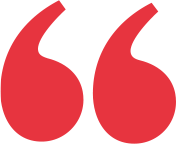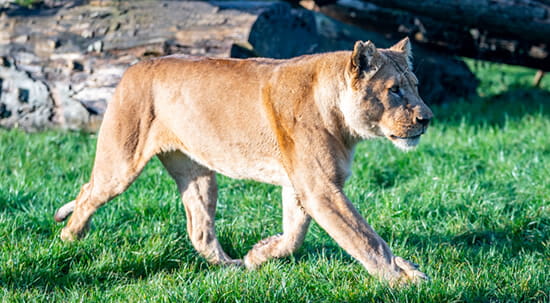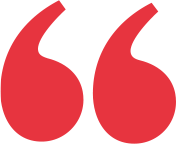 What a brilliant day out! Boundless staff were so organised, helpful and kind. I enjoyed chatting to them throughout the day. But of course the event itself was the real show stopper.
Fleur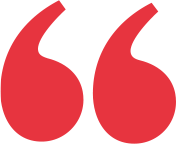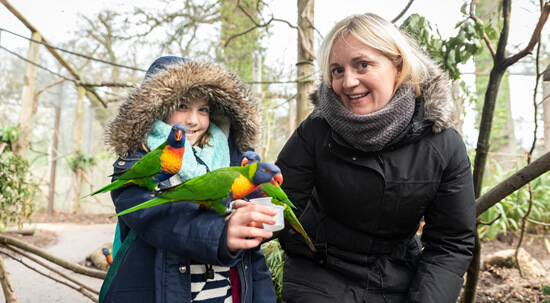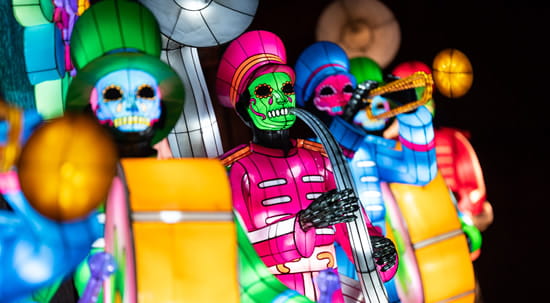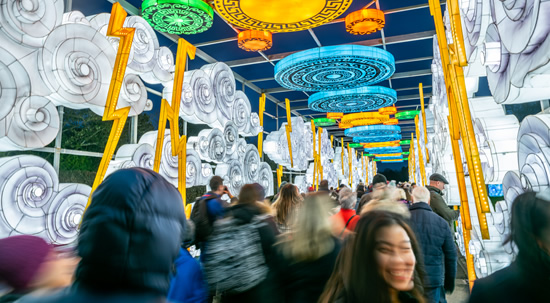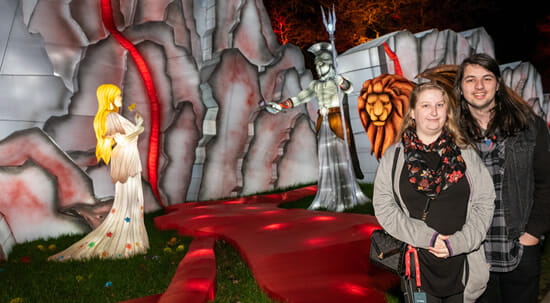 18.

event 2
50th Anniversary of the Moon Landing – July 2019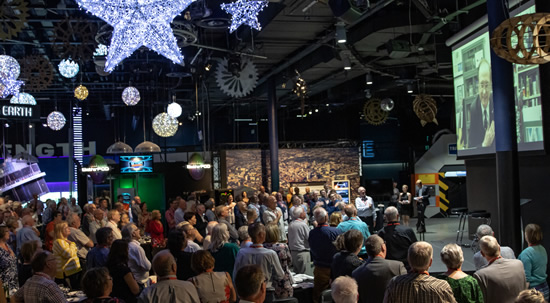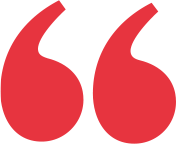 This was the first Boundless event we have attended and it did not disappoint. A lot of thought had gone into the extra details, including themed place cards and a Sky At Night magazine for each attendee. Thanks to all the organisers for a great job.
Nicola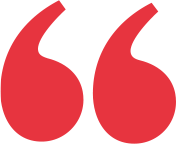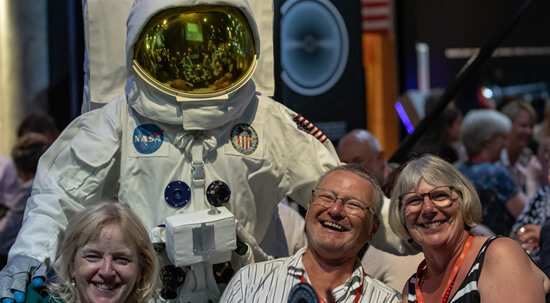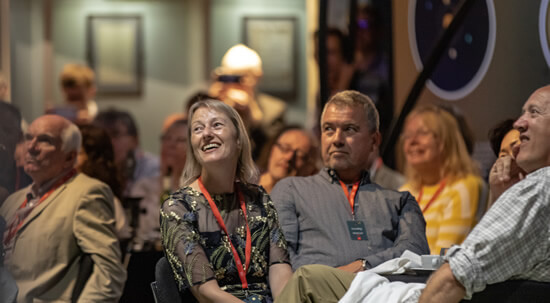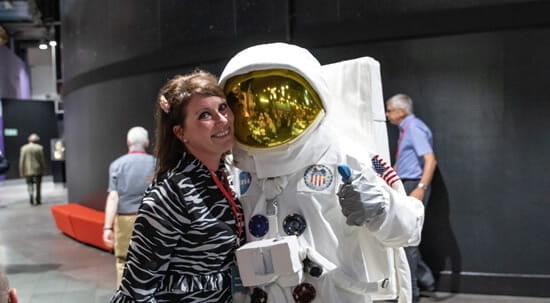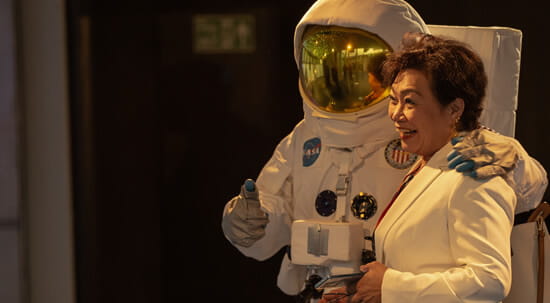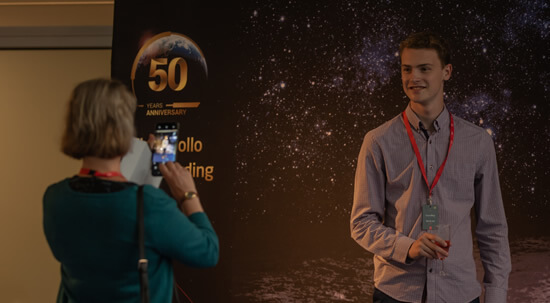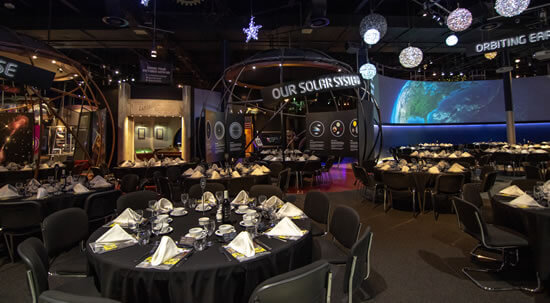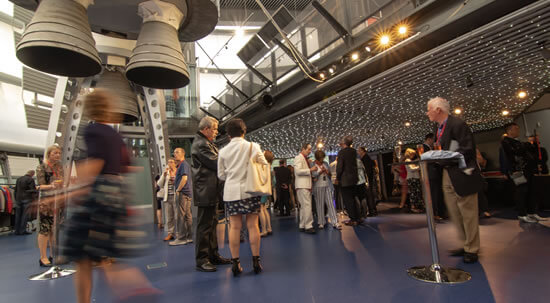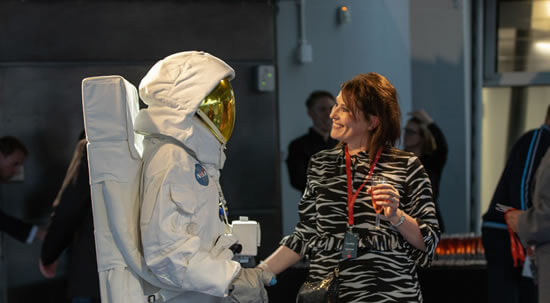 19.

event 2
MotoFest – June 2019

20.

event 2
Celebrating the Avro Vulcan - November 2019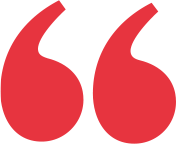 Excellent evening, greeting staff, exhibition, Boundless staff, meal and waiting staff and the talks were all excellent, my husband and myself enjoyed the complete experience. Would recommend and look forward to the next one.
Hilda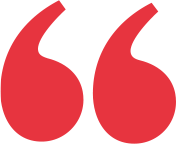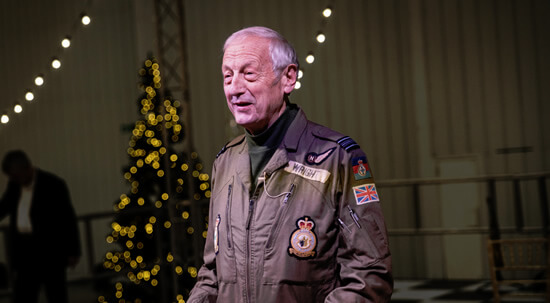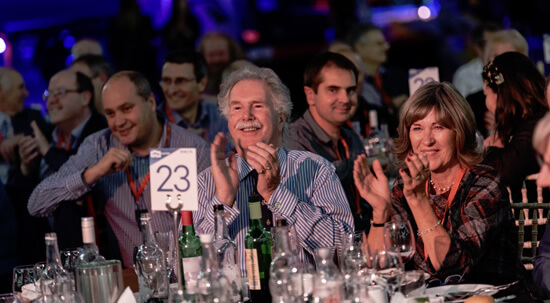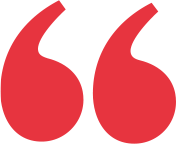 The whole evening was just wonderful I felt the hairs on the back of my neck as soon as I walked into the hanger, the atmosphere and seeing all the planes illuminated was just amazing! The staff were very friendly and helpful great champagne reception. When the siren went off and the hanger doors opened I did not know what to expect, but I have to say wow! the setting and music just wonderful.
Delia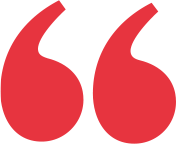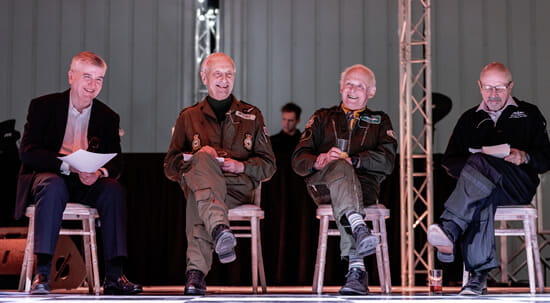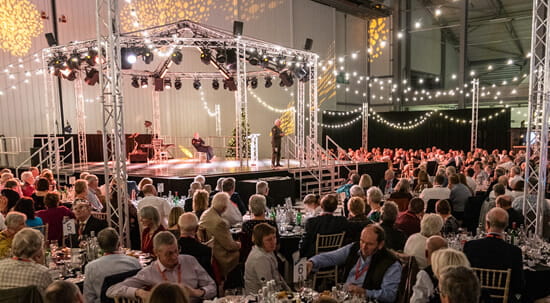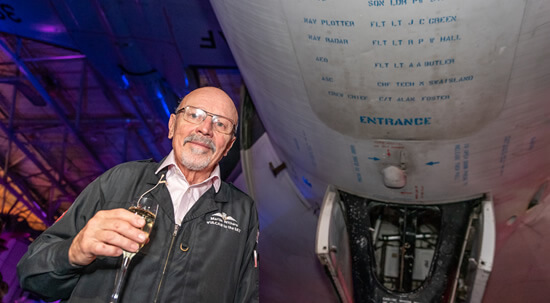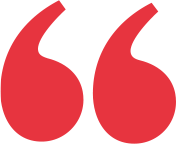 From the moment we arrived we were treated to an amazing event that was exceptional in every aspect.
David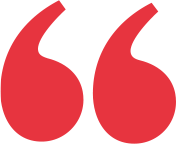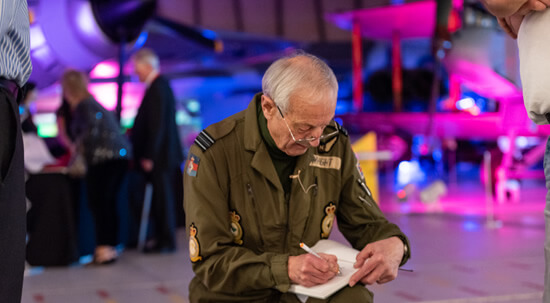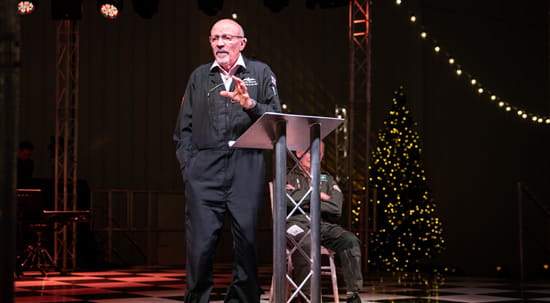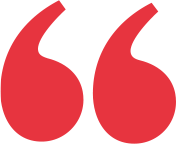 It was excellent. Great venue,great food, great ''table chats''. It was all put together to make a fabulous evening . May there be many more
Janet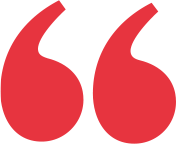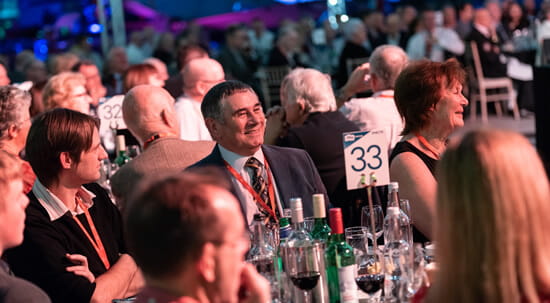 21.

event 2
F1 Grand Prix with Team Williams - December 2019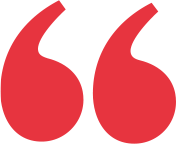 Absolutely brilliant event, well planned and scheduled as well as brilliant presentation. The day was fantastic and it was great to have a live link with Track side as well as hear what Claire had to say!
Graham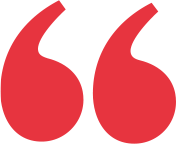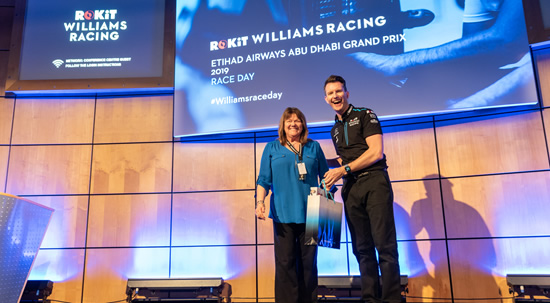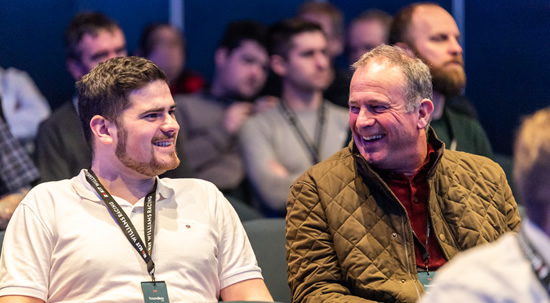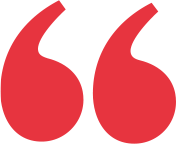 Fascinating and informative day. Great facilities and food. Very helpful friendly staff. Would definitely book it again.
Marie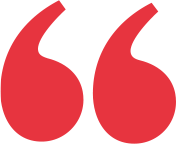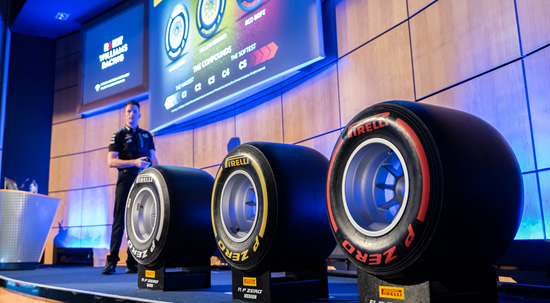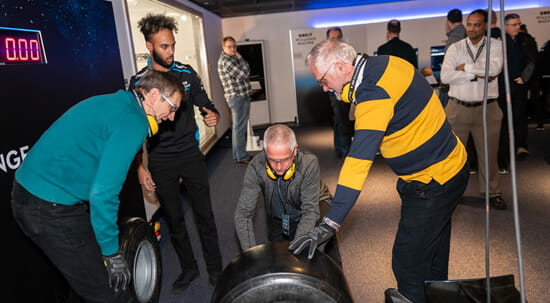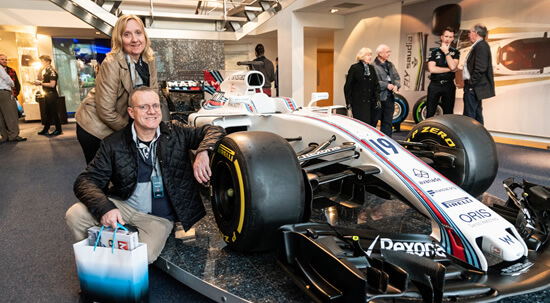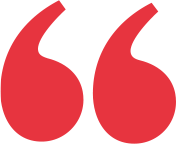 From the moment we arrived we were treated to an amazing event that was exceptional in every aspect.
David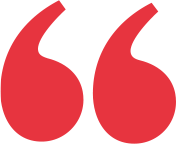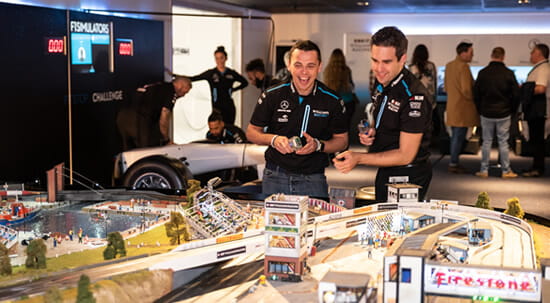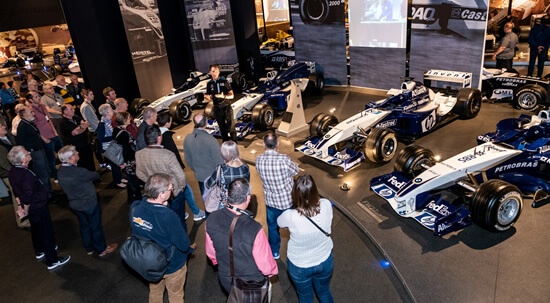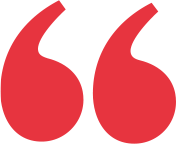 Fantastic event from start to finish! The guys at Boundless facilitated a great and worthwhile event and we were thoroughly looked after from start to finish.
Robert