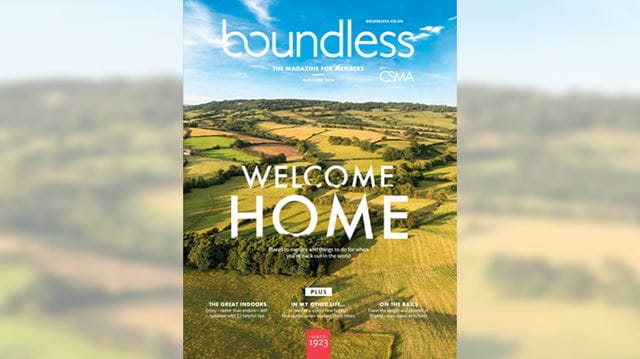 … and it's where most of us will be for a little while, as we try to protect ourselves and prevent the spread of this vicious virus. As I write this letter, the British public has been advised to stay in their houses and only venture out when absolutely essential. This means that travelling – whether it be holidaying by train, as we suggest on page 42 in On the Rails, or exploring British counties, as 10 Reasons to Head Straight to Sussex recommends on page 83 – must be put on hold. However, that mustn't stop us planning for the days when we're free to roam once again. Please use the ideas as inspiration and start plotting your next adventure from the safety of your home.
Also in the magazine, and with Public Service Day (23 June) now well within our sights, we head out to the public sector and civil service to find out how employees typically spend their free time. Their eclectic hobbies (wild swimming, anyone?) may surprise you. With circumstances as they are, we've never been more grateful to our hardworking public sector and the nation's all-important key workers, so let's keep them in our thoughts and thanks, and look forward to the days when they can resume their pastimes.
And lastly, these are challenging times, so hold those dearest to you in your hearts and dream of the day we will be reunited with our distant loved ones. In the meantime, cherish the small things – the long walks we'll take, the communities that will emerge stronger than ever, and the long-overdue hugs and handshakes of the future.
Enjoy the issue.
Heather Glanville, Association Chair
Login in and enjoy the read!