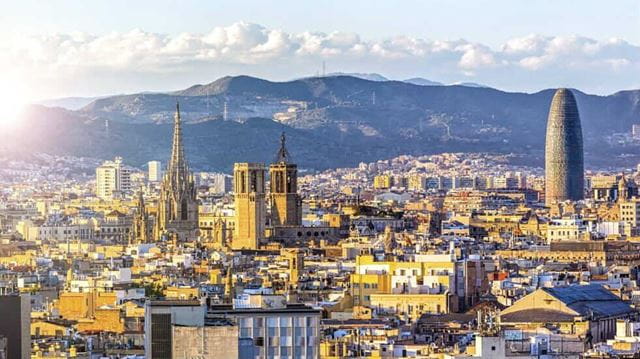 As a holiday destination, Barcelona has a bit of everything – culture, coast, countryside and great cuisine. Here are our 10 favourite things to do in the city.
---

1. Enter another world in Park Güell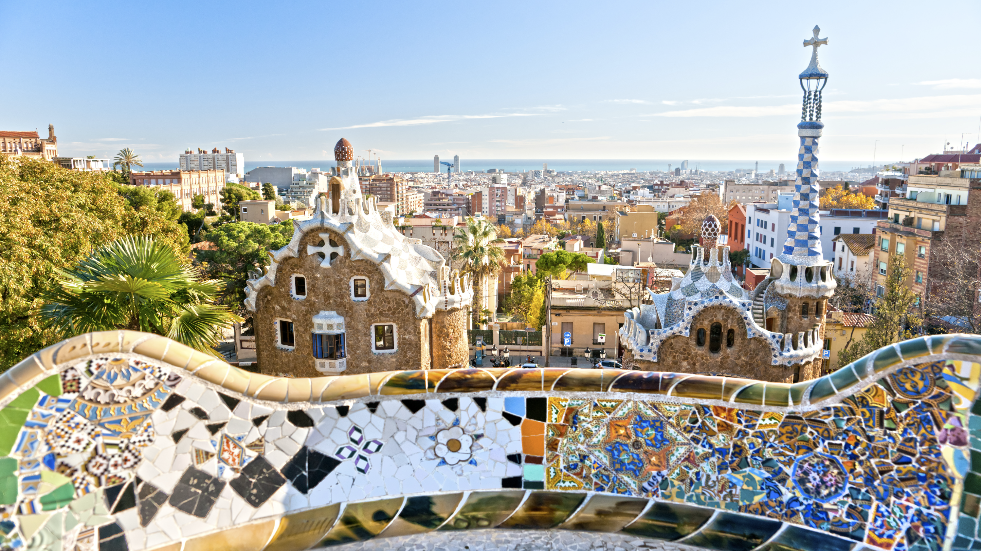 This is an outdoor space like no other, designed by one of Spain's most famous artists and architects, Antoni Gaudí, whose work is visible throughout the city. Between 1900–1914, he created a dreamlike, fairytale public park of colourful mosaics, swirling buildings and mythological creatures. The focal point of the park is a large terrace, surrounded by a long bench in the form of a sea serpent. A unique place to wander around and take in the panoramic views of the city and coastline while getting your bearings, Park Güell has two different areas: the Monumental Zone, which requires you to buy a ticket, and the free access area.
---
2. Soak in the atmosphere with a stroll up La Rambla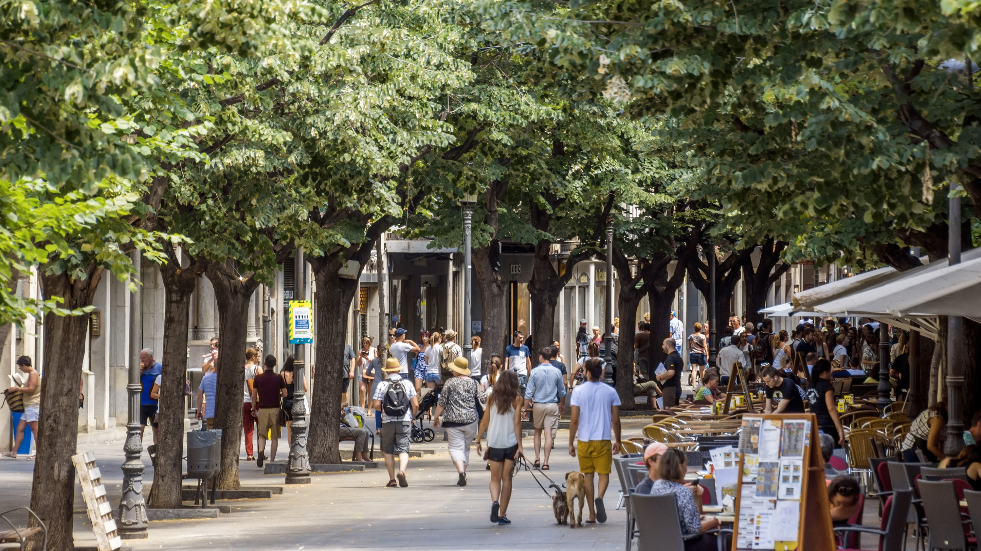 It might not sound that appealing if you're keen to escape the crowds, but no visit to Barcelona is complete without a walk up La Rambla, Barcelona's busiest and most famous street. Set between narrow traffic lanes and flanked by trees, the middle of the road forms a broad pedestrian boulevard. Tourists flock to it as a window into Catalan culture – there are theatres and examples of interesting architecture there, as well as souvenir hawkers, buskers and street artists.
---
3. Discover the historic Gothic Quarter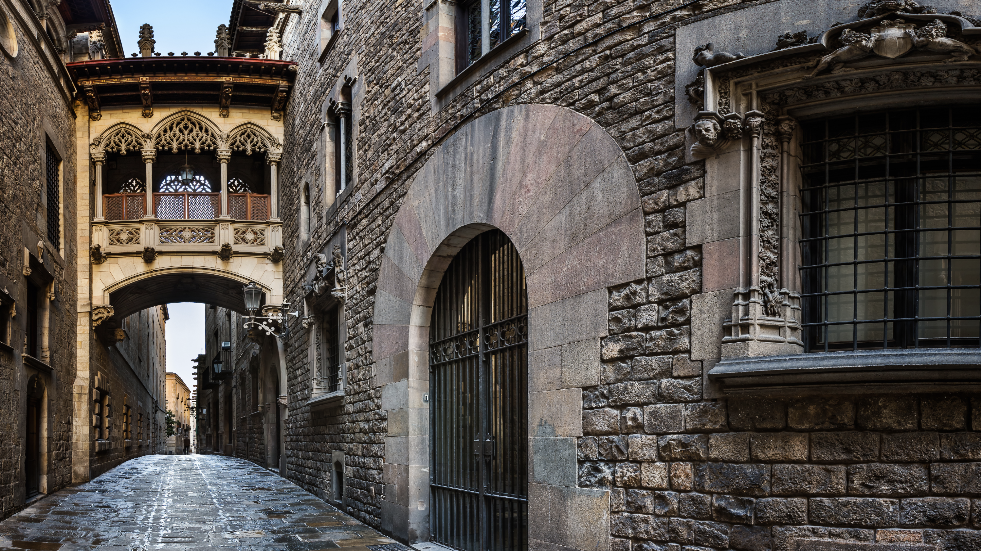 The Barri Gòtic is the original Roman centre of the city and Barcelona's oldest neighbourhood. A historical warren of narrow cobbled streets, squares, a cathedral and other gothic churches are there for you to explore. The remains of the Roman walls, and a mix of other architectural styles reveal the city's rich history. It also contains the Jewish Quarter, where you can see remains of its ancient synagogue.
---
4. Take a day trip to Montserrat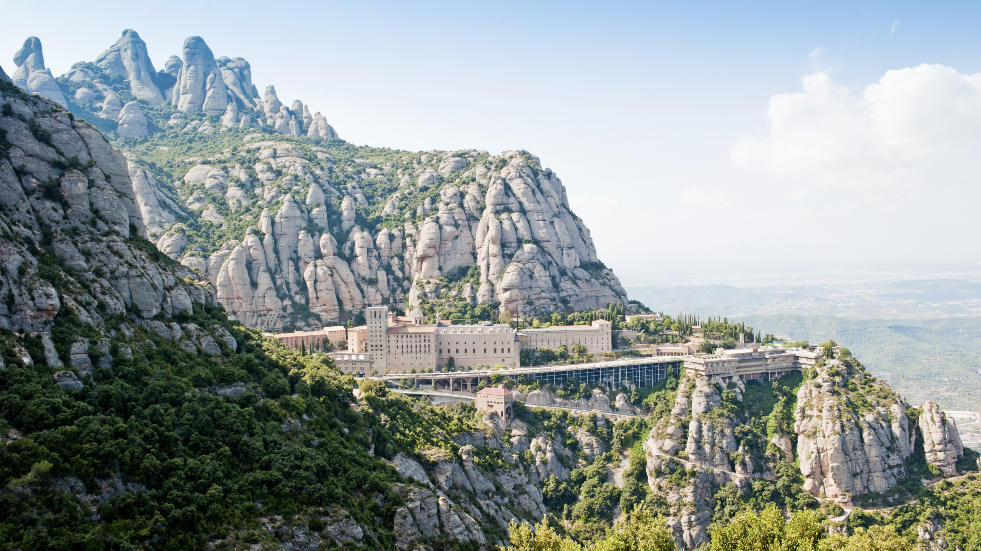 If you venture outside of Barcelona, Montserrat, part of a small range of rocky mountains, makes a relaxing day trip in sharp contrast to the bustling city. After an hour's train journey, you can take a further 5-minute ride in an aerial cable car, which offers breathtaking views (but is not one for those with a fear of heights), or a short trip on the rack railway. This mountain railway takes you directly to the Benedictine monastery, founded in 1025 and rebuilt in the late 1800s.
Go for a walk in the surrounding hills (there are footpaths and trails for different abilities) and ride the steepest funicular railway in Spain to 1,000m above sea level for spectacular views of the monastery, the Pyrenees, and the picturesque countryside. Bring a picnic, or dine at one of the cafes or restaurants.
---
5. Enjoy old fashioned fun at Tibidabo theme park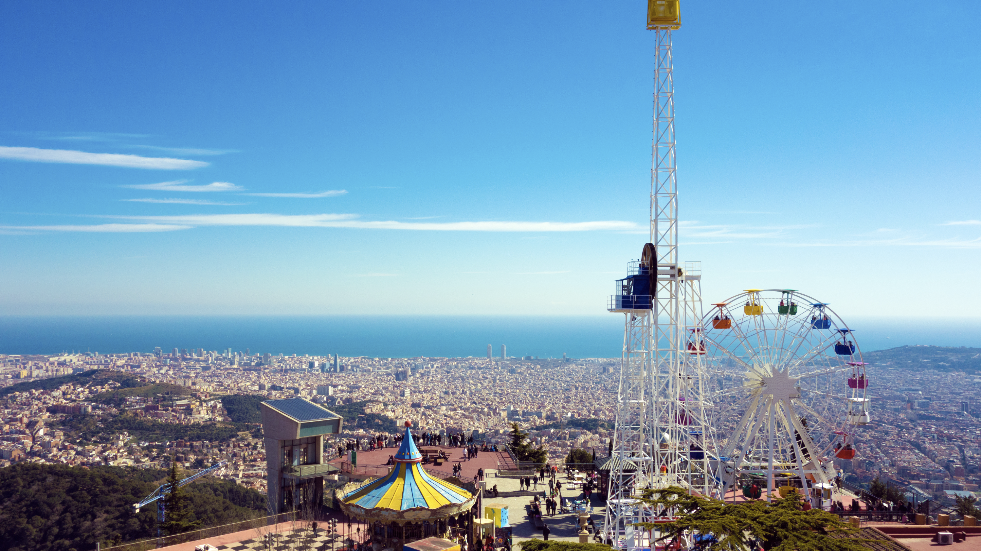 Even if you don't like rollercoasters, there is much to love about Tibidabo, a theme park perched up on a hill above the city, which has been there since the early 1900s. Reached by tram and funicular railway, some of the park's original rides are still in use, including the retro ferris wheel and the aerial train, originally opened in 1915, which travels out over the edge of the mountain for views of the metropolis far below and the sea beyond. There's also an impressive church that accidentally resembles the Disney castle… With plenty of other quirky attractions, alongside some modern ones, it's ideal for kids or adults with a sense for nostalgia.
---
6. Take an aerial cable car to Montjuïc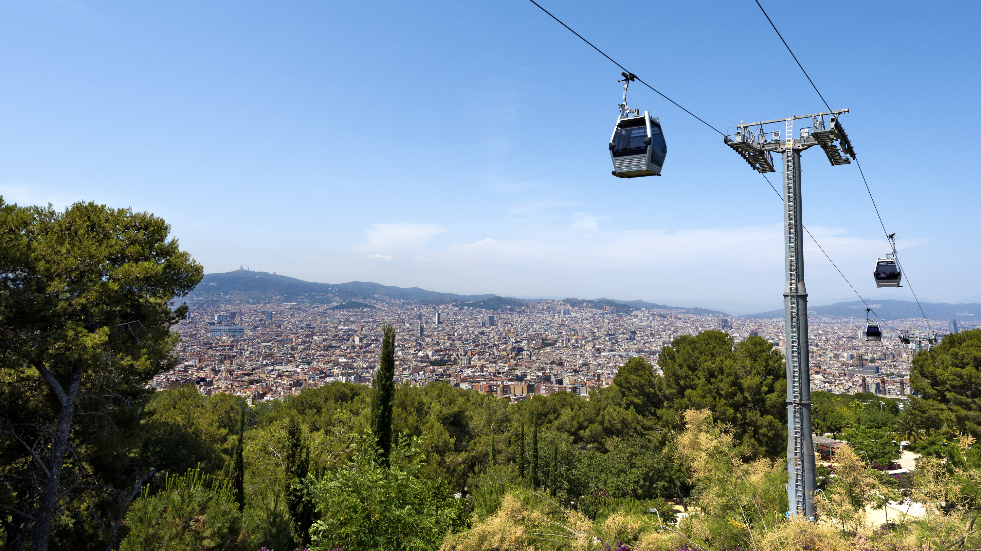 From the port, take a cable car that cuts across the city's skyline to Montjuïc, a large, flat hill on the edge of the city. The area offers views of the city and plenty to do to fill a day. Explore the Botanical Garden – 14 tranquil hectares showcasing the plant life of the Mediterranean climates of the world.
There are several museums, including Palau Nacional ('National Palace'), an impressive building inspired by the Spanish Renaissance, now the National Art Museum of Catalonia, offering extensive collections of regional art and temporary exhibitions. You can also see the Olympic Park, which hosted the 1992 summer Olympics.
---
7. Eat like a local, with a side order of bullfighting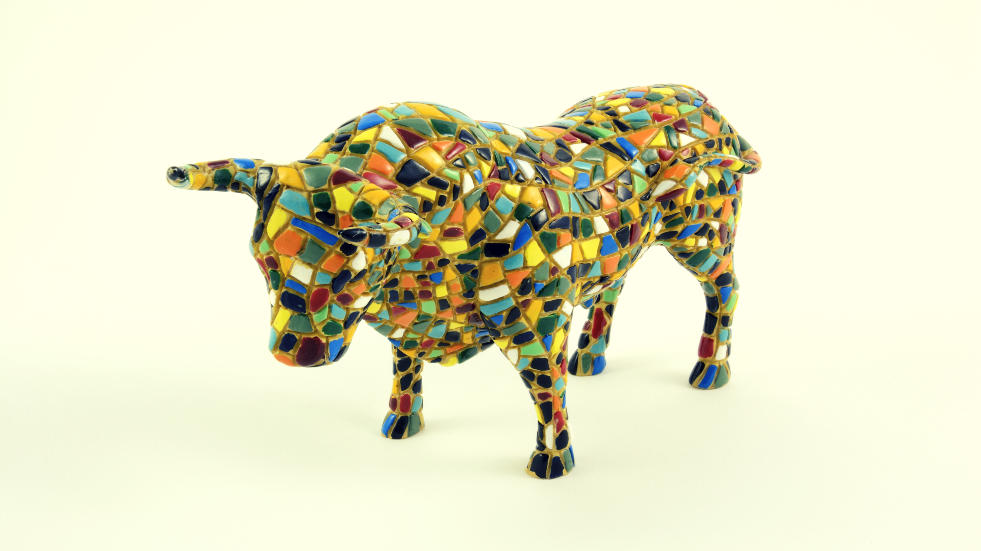 Bullfighting is now outlawed in the region of Catalonia, but still forms an undeniable part of its history. To get a flavour of how it was woven into local culture, check out Los Toreros, a bullfighting museum that also has a restaurant serving traditional, local tapas. Between 5.30 and 7pm, when bullfighting used to take place, you can get tapas and wine at a bargain price.
---
8. Experience Gaudí's obsession: La Sagrada Família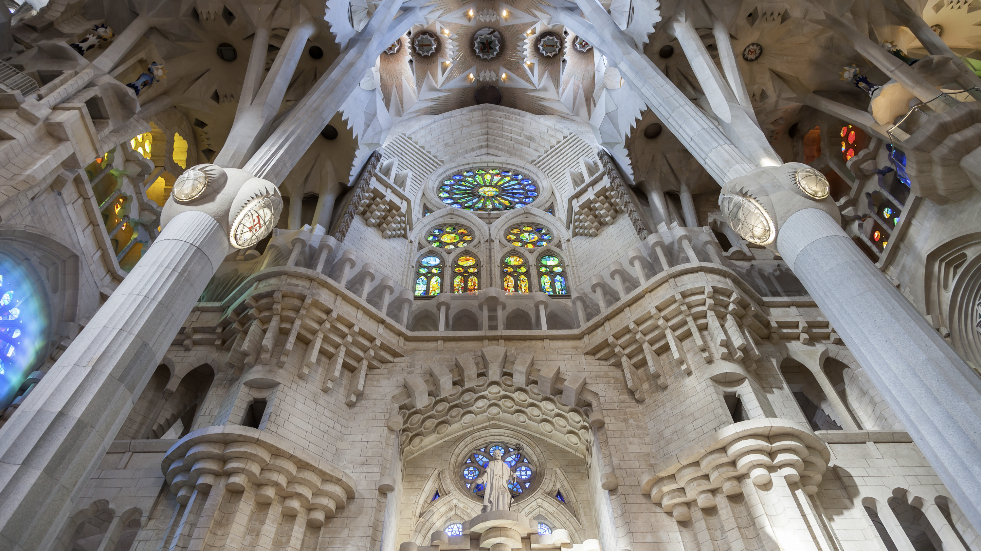 Still under construction after 130 years, Gaudí's unfinished masterpiece of gothic-inspired architecture attracts millions of visitors a year. The swelling shapes of the cathedral's towers are inspired by the unusual peaks of the holy mountain, Montserrat, and he encrusted them with a tangle of sculptures that seem to grow out of the stone. Inside, a 'canopy' of beams give the impression of a forest in the roof. Below ground level, the Museu Gaudí displays interesting material on his life and other works.
---
9. See the formation of an artist at the Picasso museum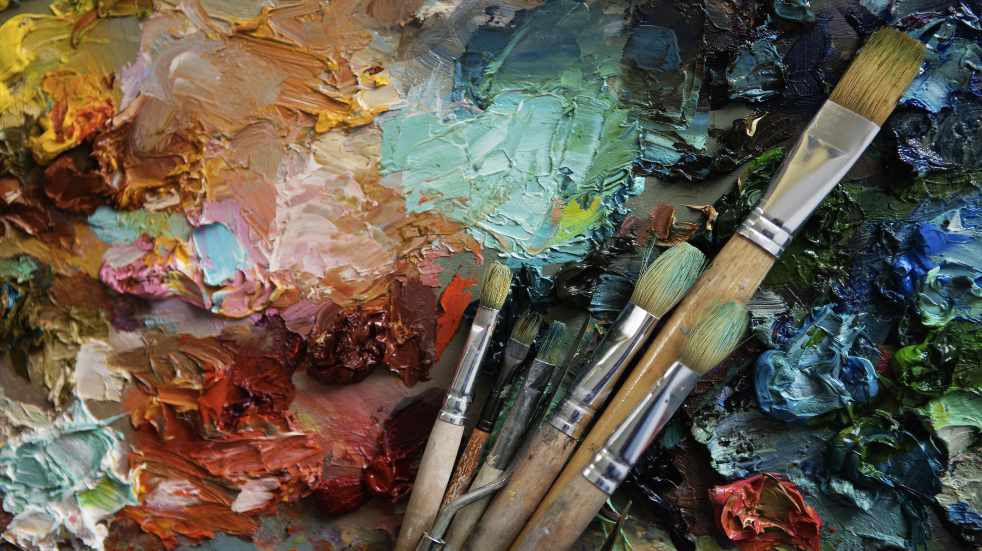 The Museu Picasso's unique setting in five medieval stone mansions makes a trip there an experience in itself, before you even take in the permanent collection of 3,500 works inside. Don't expect to see much you recognise, unless you're a Picasso expert – this is a showcase of his still-characteristic earlier works, up to 1904, which were formative years that he spent in Barcelona.
---
10. Relax on one of Barcelona's beaches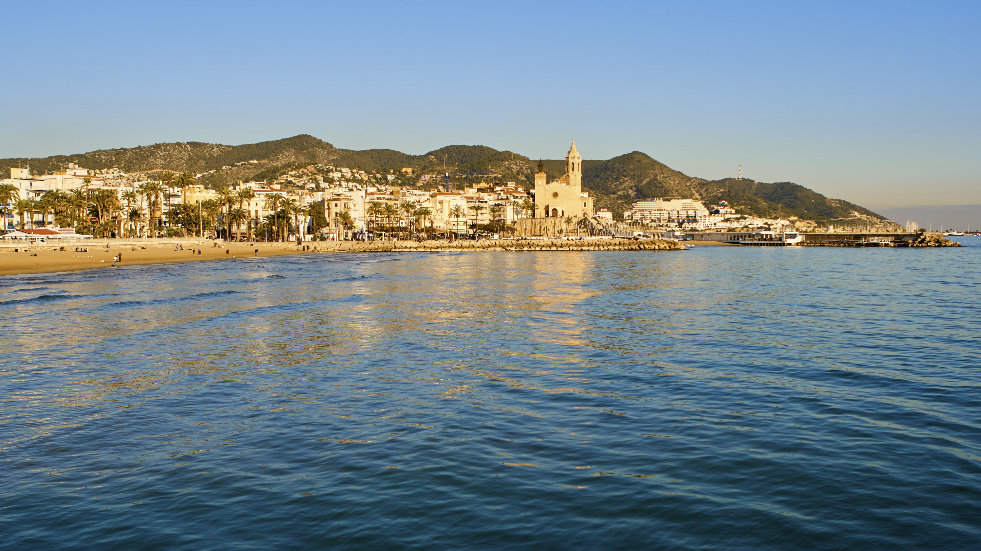 It's not known as a beach destination, but there are several sandy beaches in reach of the city, where you can take a break and enjoy the sunshine, sometimes as late in the year as October if you're lucky with the weather. A 20-minute walk or a metro ride will take you to Barceloneta Beach, where windsurfing and kitesurfing are popular, or you can just enjoy a cold drink from one of the beach huts. But for a proper beach experience, take a 30-minute train ride to Sitges, a small seaside resort with a beautiful beach and lots of historic buildings.