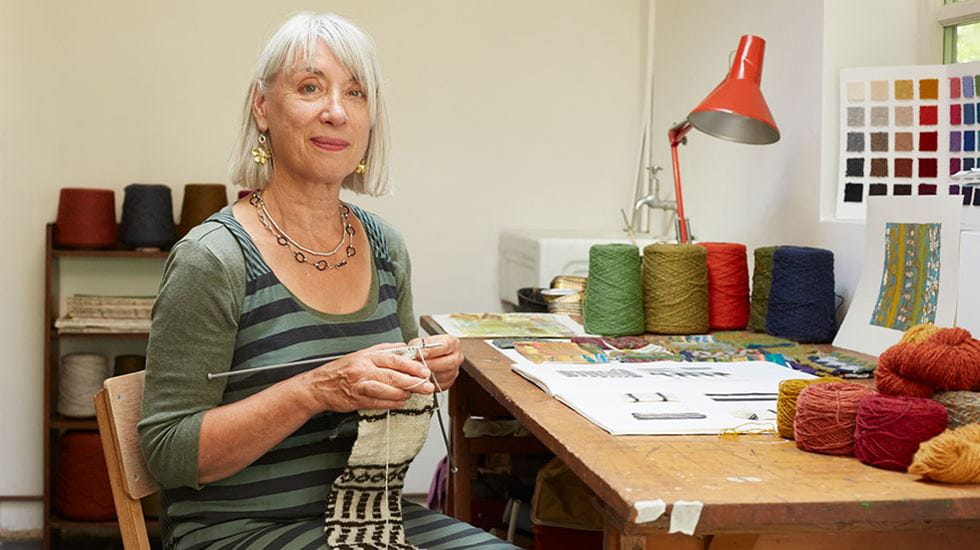 Over the past few months, public sector workers have been thrust into the eye of the coronavirus storm. From the NHS workers providing round-the-clock care to poorly patients, to the teachers, bus drivers and shop assistants keeping our communities ticking along, these selfless heroes have, quite literally, put their lives on the line for the greater good.
Extra pressure such as this can eventually take its toll on workers' physical and mental wellbeing. In a recent study by the Chartered Institute of Personnel and Development (CIPD), two in three professionals (66%) said they had experienced a work-related health condition in the previous 12 months, with sleep problems and anxiety both featuring high on the list of reported complaints.
With the COVID-19 challenge ongoing, it is imperative that we give ourselves the opportunity to step back from time to time; to recharge our batteries and revitalise our senses. And one of the best ways to achieve this is by taking up a hobby.
• Read our guide to volunteering with Boundless
Why hobbies are good for you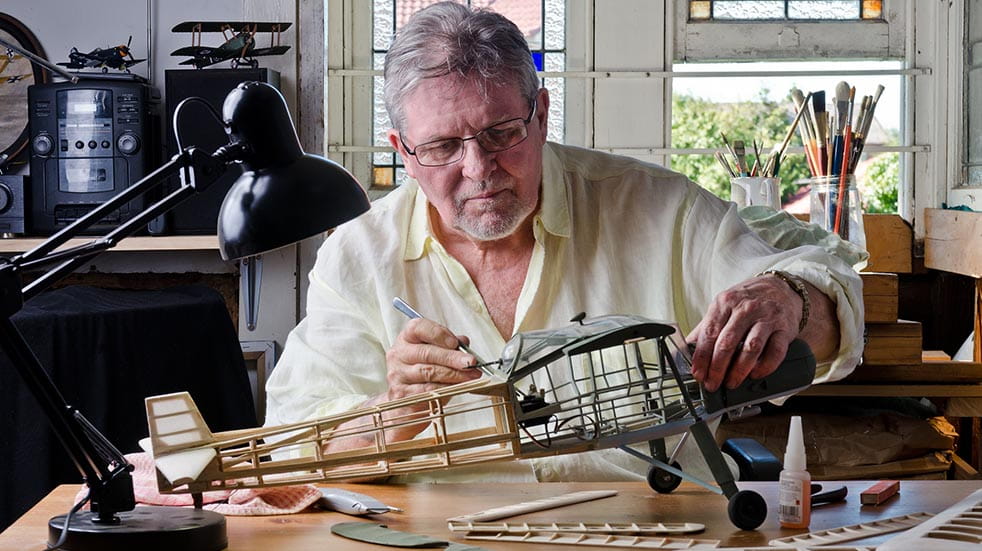 Research has shown that having a hobby can significantly improve wellbeing. In a controlled study published in the Annals of Behavioral Medicine in 2015, subjects who engaged in something they deeply enjoyed were found to be 34% less stressed and 18% less sad.
Furthermore, research carried out at the University of Sheffield has found that having a hobby can boost your confidence at work – providing the hobby in question is significantly different to your professional role.
Dr Ciara Kelly, who led the study, said: "A high commitment approach to hobbies can help us to build skills and experiences that improve our confidence in the workplace, so is beneficial – as long as the hobby doesn't interfere with, or place the same demands experienced at, work.
"Consider a scientist who is an avid rock climber. Since climbing is so far removed from their day-to-day work activities, they can still recover from the demands of their job and replenish their resources, despite investing a great deal of effort into honing their climbing skills."
• Discover eight surprising ways to burn calories
What are the best hobbies for mental wellbeing?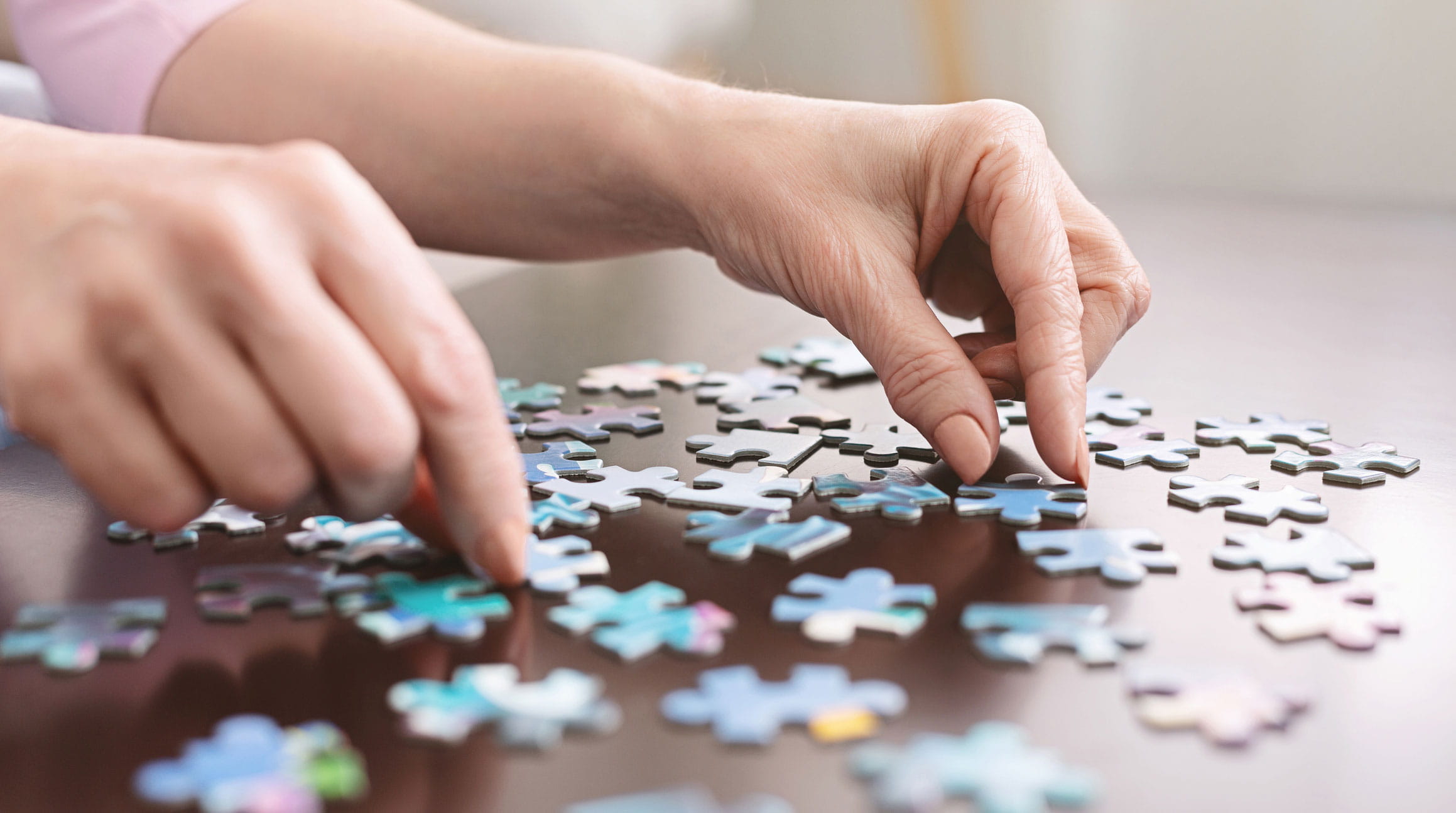 On top of the general benefits already mentioned, it has been found that individual hobbies can provide their own specific perks.
One study showed that gardening can reduce the incidence of dementia by up to 36%. Another found that regular reading can make our minds sharper, lowering mental decline by up to 32%. And learning a new language can also impact our lives in a number of positive ways, improving our problem-solving and multi-tasking skills, and helping us to fend off conditions such as Alzheimer's disease.
With most businesses having been closed over the lockdown period, all three of these simple, home-based pursuits have enjoyed a boom among the UK public in the past three months. And with leisure centres, cinemas and evening classes still yet to reopen, they continue to provide an accessible means to wind down.
Whatever hobby you choose, the most important thing is that you enjoy it and it takes your mind off your work responsibilities – if only for a couple of hours a day. Let's take a look at some of the hobbies that Boundless members engage in, and the impact these activities have had on their lives.
Boundless members and their hobbies
Naomi Matthiessen: wild swimming
Director of Strategic Planning at Earthwatch Europe, on temporary secondment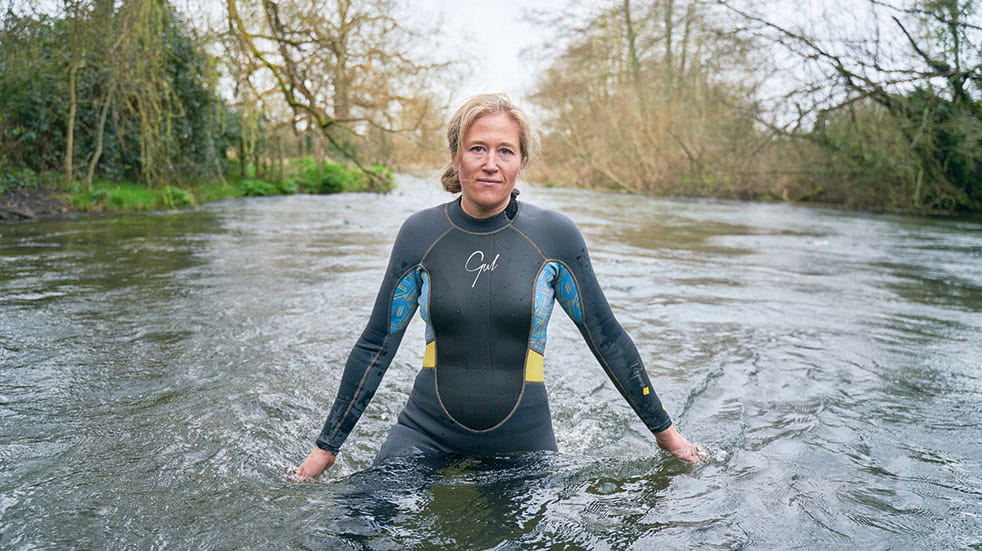 "I got into wild swimming at a very young age thanks to my mum – we used to go on adventurous holidays, with lots of swimming in the sea, rivers and lakes.
"I love being out in the natural environment and wild swimming makes me feel incredibly happy and at peace. I enjoy the thrill of the cold water and get a real sense of calm afterwards. In this stressful world that we all live in, it's incredibly good for your mental health.
"I'm blessed to live near one of the most beautiful chalk streams in the country, the River Itchen. It has lovely clear water and is a site of special scientific interest. I also love taking my kids swimming in the River Irfon, mid-Wales, when we're there visiting family. The rock formations create what feels like a natural Jacuzzi and the kids love splashing around in the rock pools.
"A great website, wildswimming.co.uk, helps you find good swimming spots near you. It doesn't have to be river swimming, there's lots of great sea swimming too. If you're going in the sea, look for a beach that has really good bathing water status. For rivers it's not quite the same, as they don't have bathing water status, but if you look online you'll be able to find ones that are clean and safe. This is so important because you don't want to go into fast-flowing water, particularly if you've not been wild swimming before.
"I've been very lucky over the last six years or so to have found a job-share partner, which means that I've been able to reduce my working hours but still apply for full-time positions in the civil service. I've seen the job-share model used more and more in the organisation, particularly in the department I work for. It's really helping people who want, or need, to work part-time have a more fulfilling career, while also being able to have a good work-life balance."
Piers Stanbury: competitive cycling
National Maritime Operations Controller, Her Majesty's Coastguard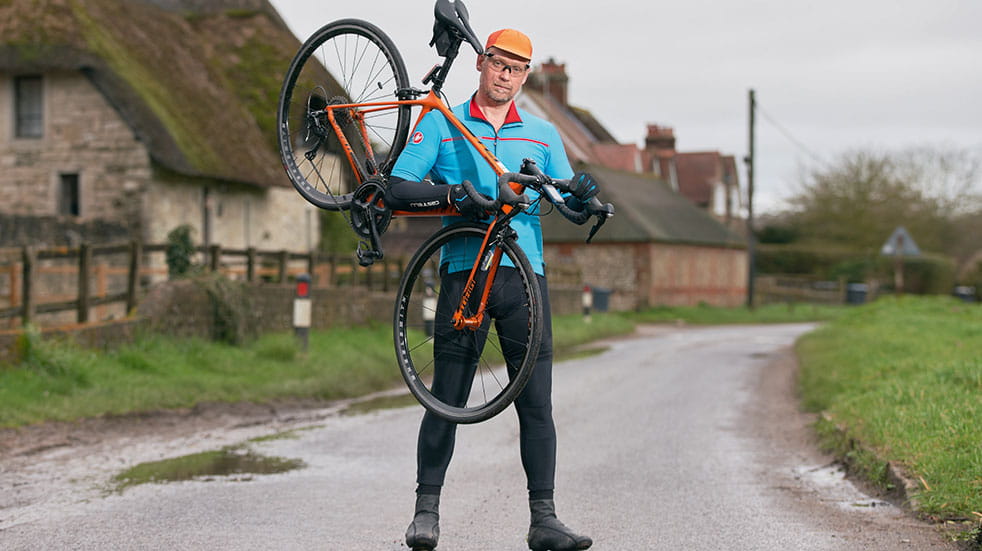 "As a child I rode my bike everywhere but when I got older it took a bit of a back seat. Then in 2010, I had a breakdown and was in a really bad place with my mental health. One thing that really helped me through those dark days was following the Tour de France on TV. Watching it inspired me to get back on the bike and to get fit again.
"Cycling became part of my recovery and, when I secured my job with the Coastguard, one of the first things I did was to buy a road bike on the Cycle to Work scheme. I've not looked back since.
"In the last conversation that I had with my mother-in-law before she passed away, she made me promise that I would take part in a bike race in the Lake District called the Fred Whitton Challenge – a gruelling 114 miles around the Lake District, taking in the hardest mountain passes including the Hardknott Pass – and last year I did it.
"Taking part in the event was amazing. I had done a lot of training so felt the fittest I'd ever been. There was so much support, with thousands of spectators on the roadside, and the camaraderie between the riders was fantastic. At the end of the challenge, I felt incredibly emotional – I had raised about £1,700 for Macmillan Cancer Support and felt able to sign off on that promise I made.
"It was difficult to fit training around working shifts and family life. Most of it was done on a turbo trainer and I had to plan my time really carefully. By the end, I was spending two hours a day training and then once or twice a week I'd go out on the bike for between six and eight hours.
"It's pretty easy to get into cycling – there are loads of tutorials and great route suggestions online. Cycle to Work schemes are a great way to help with the initial expense of buying a bike, and there are lots of cycling clubs out there that are really welcoming to all levels of rider."
Amelia Thorogood: morris dancing
Secondary school teacher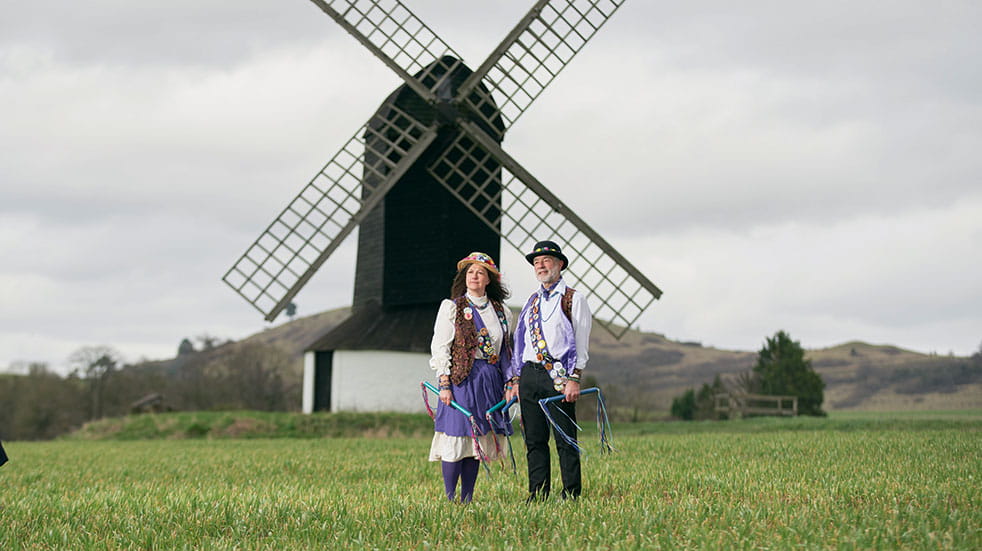 "Many years ago, I happened to be passing through Sidmouth during its Folk Festival and saw a team of morris dancers performing. They were waving sticks and leaping about, and I just thought it looked brilliant. I immediately felt 'I want to do that!' It took about 15 years before I found the time and the confidence to give it a go. Eventually, friends who were morris dancers gave me the push that I needed to go and try it. I now dance with the Pump House Clog Morris group, based in Watford. We recently celebrated 40 years with a day of dancing at the Tower of London.
"I love dancing, I love music, I love being part of a team where everyone is equal and you work together. It's not at all competitive, it's great fun and very sociable – there's a whole community of people doing this. We travel to festivals, so it's a good way to see places that you wouldn't otherwise go to.
"The dance styles originate from different parts of the country, influenced by the work and industry in those areas.
"Morris dancers are incredibly welcoming and friendly. As long as you've got a bit of rhythm and can pick up a beat, the steps aren't terribly complicated. Practice season is from September to March, when we're learning new dances. Between April and September we're dancing out at festivals at the weekends or in pubs during the week.
"It's given me an enormous amount of confidence. If you can skip up a high street in a silly costume, then you can do anything. I've also met lovely people who have become really close friends. My husband dances as well, so it's something we enjoy together.
"We rarely miss a practice night, it's something that brings us a lot of joy. You have to decide what's important in life; either something matters and you make the time for it, or it doesn't.
"On a Monday night when you drag yourself out in the cold and wet it would be so easy not to show up, but you always feel better for doing so. It feels incredibly important to keep these traditions alive."
Lianne Morse: hot-air ballooning
Nursery nurse, neonatal intensive care unit, Royal United Hospitals Bath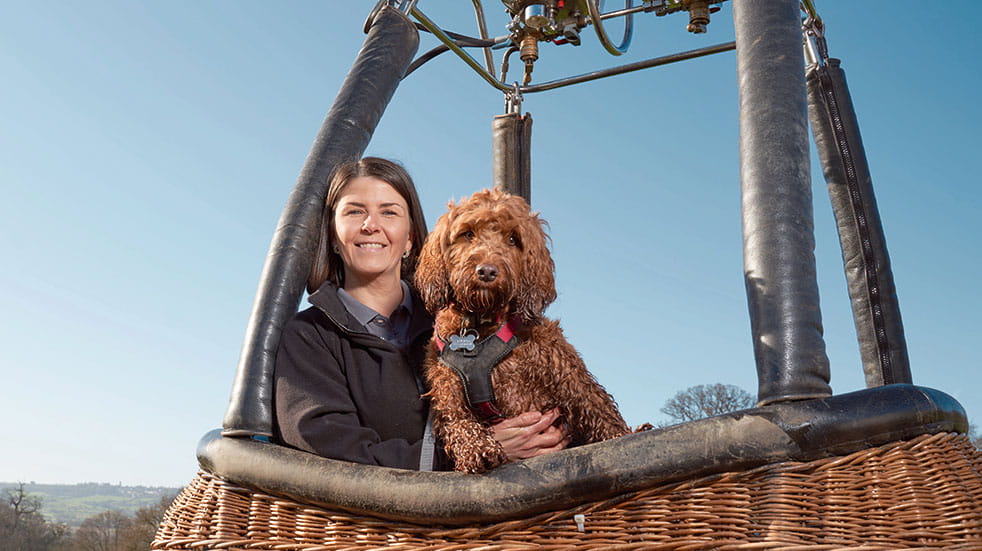 "My son, Elliot (13), was the reason that I first became interested in hot-air ballooning. Sometimes a balloon would land in the fields behind our house and we started chatting to the pilot, who let us help out with little bits and bobs during set-up. We'd then get in our car and chase the balloon while it was in the air, so that we could help pack it away when it landed.
"One day we were at a ballooning event and met a friend of a friend, who was a balloon pilot. He invited us to come and join the team who crewed for his balloon. My son and I have been part of a fully fledged crew ever since. I really enjoy how it takes us to lots of different places around the country – the highlight of the calendar is the International Balloon Fiesta at Ashton Court, Bristol. We've been several times but this year, if it goes ahead, will be our second time as part of the balloon crew. There's nothing better than seeing the balloons take off in the sky. I never tire of that view. And then there's the thrill of chasing them.
"Now that we crew for the balloon, we follow them with radios, which is very exciting. It's an adrenaline rush because you don't quite know where the balloons are going to end up. There's a lot to learn, as setting up a balloon is very complex. I'm actually frightened of heights, so the part that I love is all the groundwork and then chasing the balloon when it's in the air. Elliot likes to go up in the balloon.
"I love the one-to-one time that I get to spend with my son, creating memories that he's going to take with him. It's quite physical work, so it keeps you fit and out in the fresh air. I also like the exclusivity of it – you're involved in something that a lot of people would love to do but don't know how to. It feels a bit special. I feel very lucky to be part of that team."
Tell us about your hobby
We'd love to hear about the pastime you're passionate about. Leave us a comment on Facebook or Twitter.