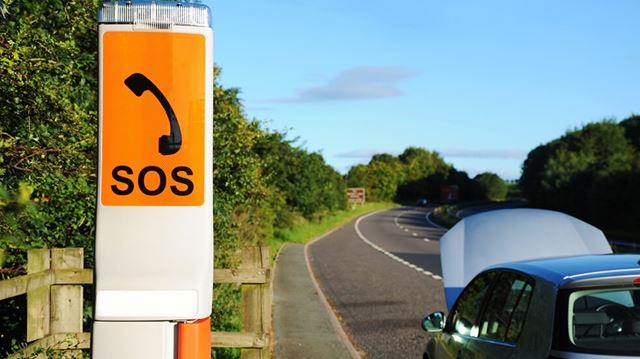 Our motoring experts have all you need to know to get the best breakdown cover at the best price – with a Boundless member discount too.
Which breakdown policy do you need?
There are several options available, so the same breakdown policy won't suit everyone. Starting at the cheapest end, you can buy roadside cover that will send an engineer to repair your car at the side of the road. The labour cost of the work is included in your policy and all you pay for is the cost of parts. If your car can't be fixed for you to complete your journey then your car and its occupants will be transported to the nearest garage.
The next cheapest option adds on recovery, so that if your car can't be fixed at the roadside (usually by the end of the working day), you can choose for your car and its passengers to be taken either back home or to any garage of your choice.
---
---
You can also add onward travel, which provides you with a hire car or alternative transport for you to use while your car is being repaired. Alternatively, you can opt for overnight accommodation until your car is ready. There's usually a limit per person that applies.
Most roadside and recovery policies start once you're more than a short distance (often 0.5 miles) from your home. If you'd also like assistance if your car won't start when it's parked at your home, with faults such as a flat battery or a puncture, you can add Home Cover. If the engineer can't fix the problem there, your car will be towed to a local garage.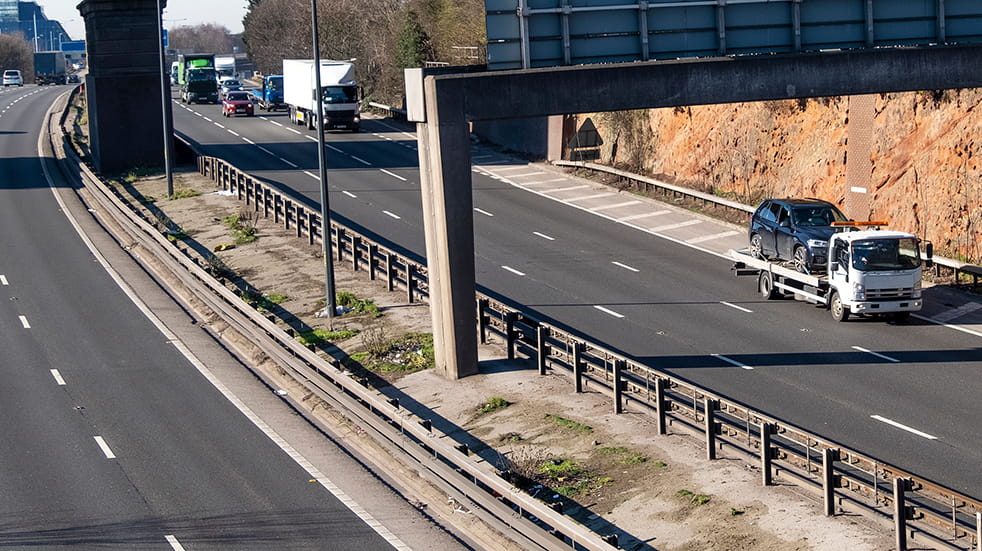 Cover for keys and personal cover
If you've lost or broken your car key, a policy may include the costs of a replacement set or for you to fetch a spare key if one is available.
If you have more than one car, or sometimes drive other people's car, you can add personal cover that gives you breakdown assistance when you're in any privately owned vehicle.
Breakdown cover in Europe
If you also drive overseas you can add breakdown cover in Europe, which includes repairs at the roadside or recovery of your car to a garage of your choice. It may also provide cover if your car breaks down just before a booked trip, so you're provided with alternative transport for your journey.
If you're towing a caravan or large trailer, or driving a motorhome, you may need extra cover. Caravan and trailer cover is often included with policies that include overseas travel.
---
Read more motoring advice from the experts:
---
Essential car maintenance
You can also help protect yourself from the risk of breakdown by performing simple checks before you start a journey.
Check your tyres
Before you drive, check the condition and air pressure of your tyres. These keep your car connected to the road, so their importance can't be overestimated. With worn tyres you may notice your car doesn't handle as well, especially on corners, and it may take your car longer to stop when you brake.
The depth of tread on your tyres should be at least 1.6mm in a continuous band around the tyre, and across the middle three-quarters of the tyre's width. Ideally you should have 3mm of tread on your tyres. You should also watch out for any damage to your tyres.
Check the oil levels
Use your dipstick to check the oil levels in your car's engine. Remove the dipstick, wipe it clean, then put it back in the oil gauge for a few seconds before removing it to read the oil level. Add more of the correct motor oil for your make and model if the level is low. And if you need to add oil more often than usual, this may indicate a fault with your car so get it checked by a mechanic.
Check your car's water
The coolant in your car should be a 50:50 mix of water and antifreeze, and should be between the maximum and minimum levels marked on the plastic container. You're also legally required to have enough water in your screenwash dispenser to clear your windscreen.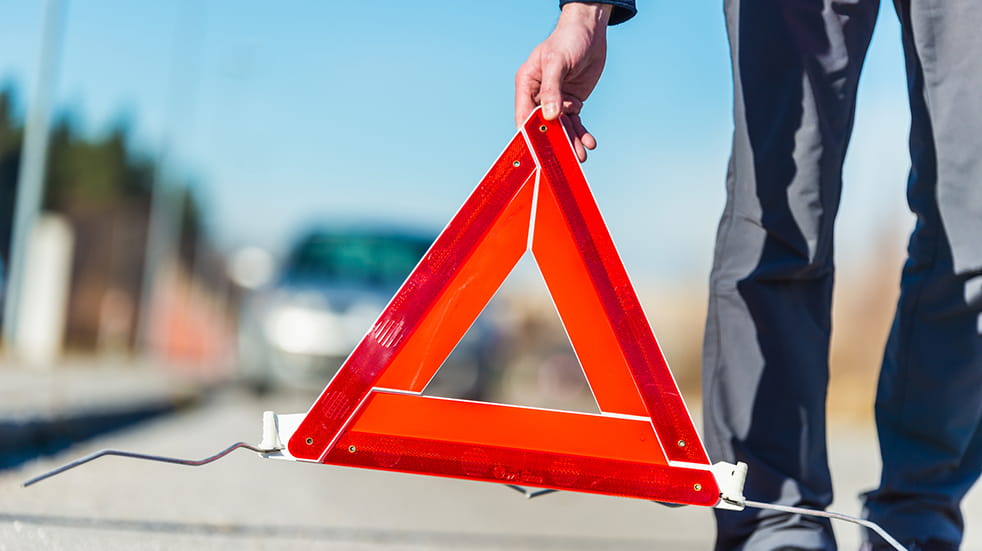 What to do if you break down
LV=Britannia Rescue provides the following instructions on what to do if you break down, if you're on a motorway or dual carriageway in the UK:
If possible try to pull over to the hard shoulder, as far left or as far away from the carriageway as possible.

Switch on your hazard warning lights.

If you can't get to the hard shoulder only leave your vehicle if you can safely get clear of the carriageway.

Don't attempt to place any warning device on the carriageway.

Leave all belongings, luggage and pets in the vehicle.

Stand behind a barrier or up an embankment if there is one, to the rear of the vehicle.

Once clear of the vehicle, keep well clear of the carriageway at all times and do not attempt to go back to your vehicle.
If you break down on a road that's not a motorway or dual carriageway in the UK:
If possible try to pull over as far left or as far away from the carriageway as possible.

Switch on your hazard warning lights.

If you can't get your vehicle clear of the carriageway only leave your vehicle if you can do so safely. If you cannot safely exit the vehicle and decide to stay in the vehicle keep your seatbelt on at all times.

If your vehicle does make it off the carriageway you should exit the vehicle as safely as possible by exiting on the left hand side. Always stand to the rear of the vehicle.