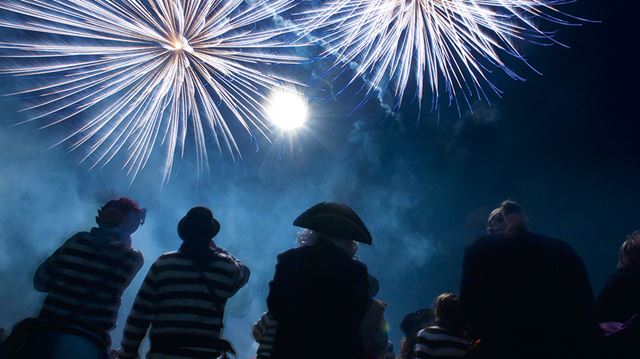 Whether you want to show off your best monster costumes, get a scare or wrap up warm in front of some pyrotechnics, there's something for everyone in the coming month.
The hot weather may be on the way out but the cooler autumn months have plenty of events to both warm you up and give you a chill. With Halloween moving from a few costumed trick or treaters to taking over the whole of October, and Guy Fawkes Night celebrations getting grander every year, there's never been more of a choice for you to enjoy some festivities.
We've found some of the best Halloween and firework events taking place across the UK, but keep an eye out on what's happening near you. There's bound to be something spooky or sparkly, whether it's a small local ghost walk or massive pyrotechnic display that can be seen for miles around.
1. Lewes Bonfire Celebrations
5 November, Lewes, East Sussex
The bonfire capital of the world naturally puts on the biggest 5 November spectacle for the Lewes Bonfire Celebrations, with the town's population quadrupling as visitors flock in to Lewes. Hundreds of costumed participants take part in torchlit processions through the streets before the crowds gather in front of colossal fires and fireworks. No wonder it's an event that draws international attention.
2. Sparks in the Park
2 November, Bute Park, Cardiff
Wales' biggest firework display, Sparks in the Park takes place in the shadow of Cardiff Castle as spectators witness a spectacle that can be seen for miles around. You can either go for the earlier, quieter children's display with added superhero-related entertainment and/or the full-blown spectacular later.
---
Get autumn ready with:
Recipes for the best sweet bonfire treats
Inspiration for free October adventures and entertainment
The top British gardens to see trees and leaves turn gold
---
3. Hopetoun Fireworks & Bonfire Night
2 November, Hopetoun House, Queensferry
It's the 10th year the 17th-century mansion outside Edinburgh has hosted a Guy Fawkes event, and the 2019 Hopetoun Fireworks & Bonfire Night is set to be marked with the biggest display yet. As such there's also a host of fun packed into the evening's proceedings.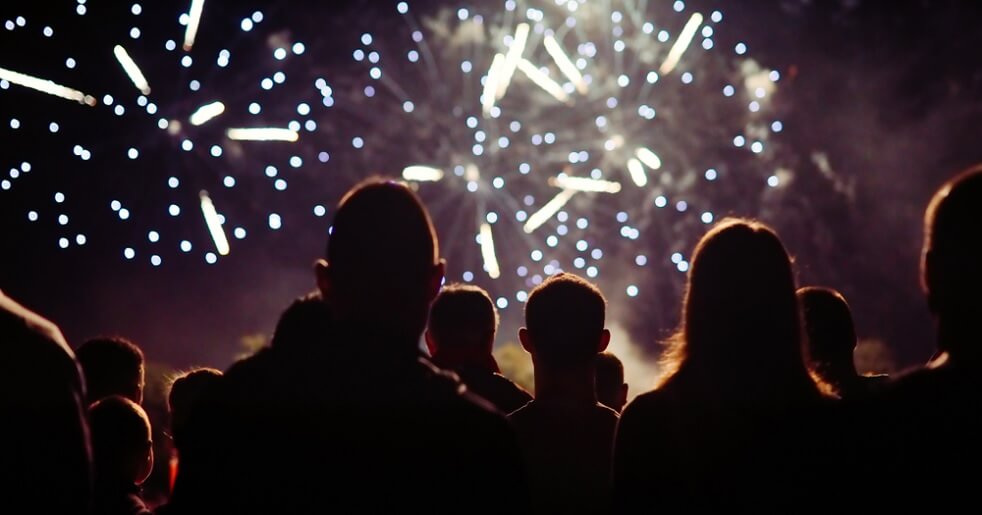 4. Ally Pally's Firework Festival
1-2 November, Alexandra Palace, London
While there are displays all over London around Guy Fawkes Night, Alexandra Palace has an entire Ally Pally's Firework Festival over two nights. As well as fireworks and a bonfire you can also get tickets for a German bier fest, ice skating, night-time cinema screenings as well as music in both a family and beer village.
5. Scare Kingdom Scream Park
Hawkshaw Farm Park, Blackburn 4 October-2 November
The latest incarnation of 'Britain's Scariest Scream Park', Scare Kingdom is pulling out all the stops for 2019's Halloween season. On selected dates throughout the month there's a spooktacular array of frights including séances, ghost stories, Sweeney Todd and the infamous Psychomanteum experience. Not for the faint hearted.
6. Halloween in Blackpool
20-31 October, Blackpool
Whatever your fright-level, Halloween in Blackpool has you covered. There are kids' parties in the Tower Ballroom and Viva Blackpool, and the Tower Dungeon and Pleasure Beach have experiences for the whole family. If you really want to be scared, this year's Pasaje del Terror at the Blackpool Pleasure Beach is promising the most terrifying experience yet.
7. Halloween In The City
Manchester, 1-31 October
There's a host of ghoulish goings-on in Manchester throughout October. As well as the Manchester Gothic Festival that runs all month you can head to special events or look around to see buildings turned green and massive monsters swarm all over them. Meanwhile you can take the kids along to a Halloween Fun Day on 31 October and a Creepy Carnival on New Cathedral Street from 26-27.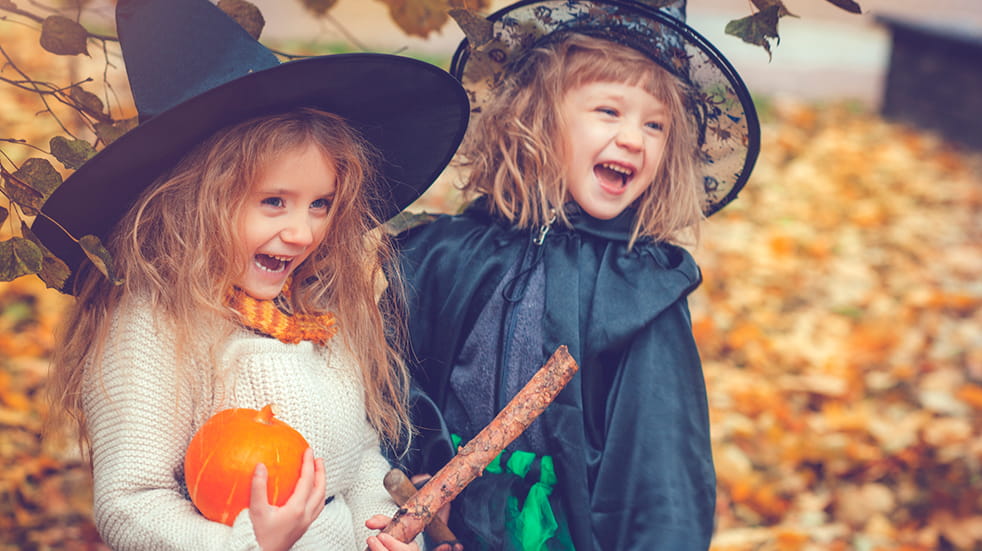 8. Battle Bonfire & Firework Display
Saturday 2 November
This East Sussex town has been marking Bonfire Night for over 300 years, and has a full-day of activities for the Battle Bonfire & Firework Display that are absolutely free. Beginning with a children's procession and prizes for best costumes and Guys at 10am, there's a massive bonfire, firework display and effigy burning from 9pm.
9. Fireworks Night at Nottingham Racecourse
Sunday 3 November
Gates open at 5.30pm on 3 November for Fireworks Night at Nottingham Racecourse, with the display at 6.30. Run by the Jockey Club in aid of local charity My Sight Nottinghamshire, it's ideal for families with children's entertainment and food and drink stalls alongside the fireworks.
More free firework displays
Llandudno North Shore Promenade on Wednesday 30 October.
Two firework displays at Nottingham Forest Recreation Ground on Tuesday 5 November.
How to help your pets on bonfire night
Dogs and cats, in particular, can have a hard time around Bonfire Night as fireworks are going a week before and after 5 November. Try and feed them early (and walk your dog) before the bangs begin; act normally as they get anxious, and reward them for calm behaviour, as this may help them get used to the noise outside. You could even make a dog den and fill it with their favourite treats.
How to avoid trick-or-treaters
Not everyone is keen on Halloween. If the thought of a deluge of trick or treaters at your door fills you with dread you could put a sign up saying 'No trick or treaters' or 'Please do not disturb' and even embellish it with 'My baby is sleeping' – you don't have to be honest. Failing that you could head out for the evening – you don't have to stay out too late as most of the kids should be in bed by then.