Don't wait until spring for your next short break. Here are ten top cities for a winter escape that won't break the bank.
1. Seville, Spain
Nicknamed the frying pan of Europe for its sweltering summers, sightseeing in Seville is much more pleasant in the cooler months. Whether you're admiring the magnificent Plaza de España, strolling along the canal, getting lost in the buzzy old quarter of Triana, or walking to the top of the Giralda bell tower to admire the stunning views, it's easier when temperatures aren't above 40°C. Head to the city around 6 January and you'll be able to take part in Dia de los Reyes Magos (Three Kings Day), when there's a huge parade through the city.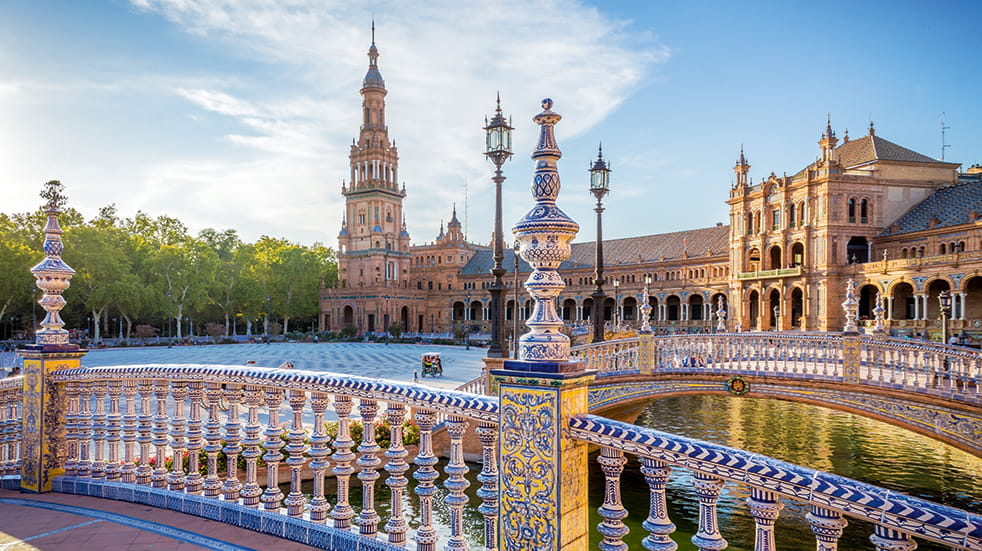 ---
Enjoy more of our winter travel guides
Europe's 10 best destinations for winter sun holidays
Six must-see winter destinations that are perfect for a last-minute getaway
The best holiday destinations for 2019
---
2. Bruges, Belgium
Bruges is one of those cities that's perfectly made for winter and snow - its cobbled streets and medieval buildings come alive with a dusting of the white stuff. Wrap up warmly and head out to explore the city's extensive network of canals with a boat tour, or hire a bike to see the Old Town at a leisurely pace. There's also plenty to do indoors – check out Flemish and Belgian paintings at the Groeningen Museum, find out about the history of the French fry (yes, really!) at the Frietmuseum, and enjoy a free concert by local harpist Luc Vanlaere. If you need warming up, stop at a cosy bar to sample the excellent local beer, or indulge in a decadent hot chocolate.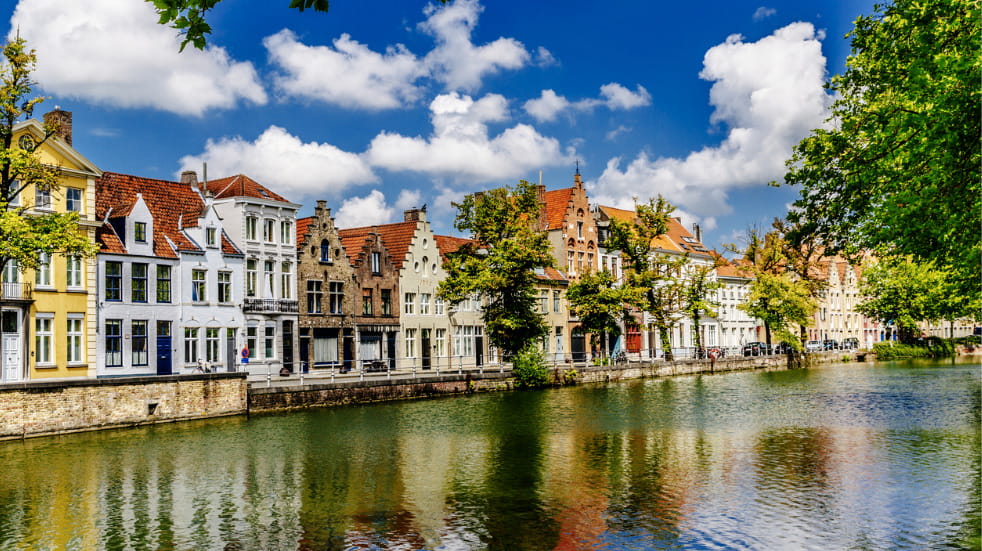 ---
3. Rome, Italy
'When in Rome', the saying goes, but it's often difficult to do as the Romans do when the city is swarming with tourists. A winter break, however, means you can experience this magnificent city more like a local. Browse through the books and warm yourself with a liqueur served in a chocolate shot glass at Cioccolata e Vino, go ice skating at Castel Sant'Angelo, and dine on braised oxtail at La Campana, the capital's oldest restaurant. And, if you do want to get your tourist fix at the Colosseum or Vatican museums, there won't be insufferable queues.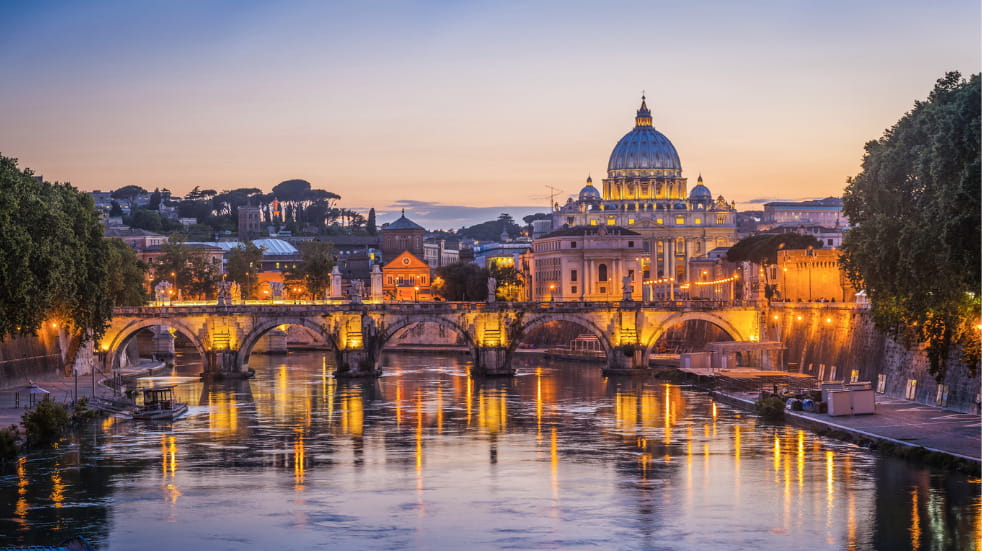 ---
4. Amsterdam, Holland
While most cities switch off their lights soon after Christmas, the festive vibe continues right through until late January in Amsterdam thanks to its annual light festival. Its historic city centre is transformed into one big open-air light museum, best seen on a walking tour or on a special boat tour. The local cuisine is also perfect for cosy winter nights, featuring warming dishes such as stamppot, the traditional Dutch mash, or snert, a thick pea and ham soup.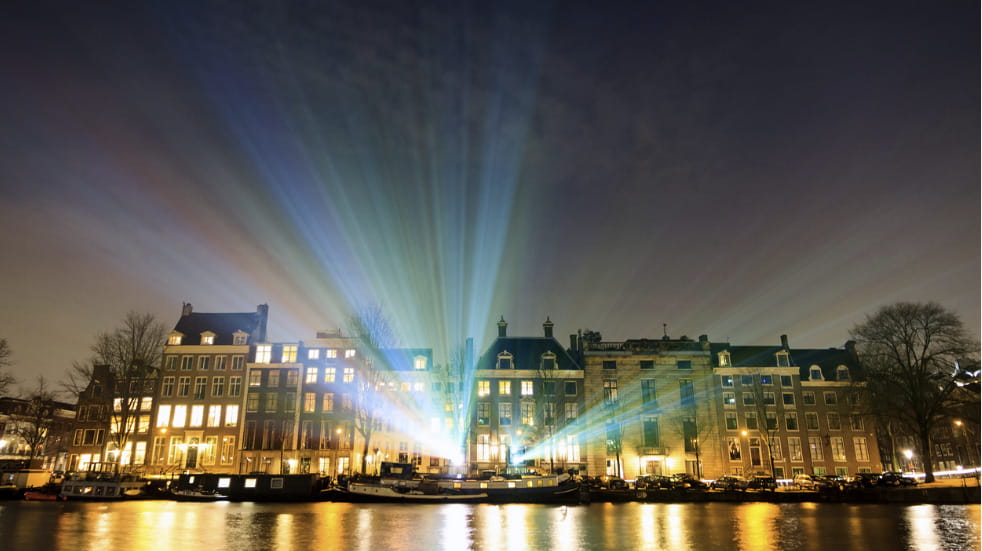 ---
5. Reykjavik, Iceland
Not only is it the best time to see the Northern Lights, but winter is also when Reykjavik's sunsets are at their most beautiful, set against otherworldly icy landscapes. Days might be short but there's still enough time to explore this compact little city on foot. Stroll along the seafront, past Jón Gunnar Árnason's 'Sun Voyager' sculpture, enjoying stunning views to the mountains across the bay and shop in the quirky boutiques of Laugavegur or the Kolaportið Flea Market. Take a trip to the Blue Lagoon to relax in the thermal spa, massage waterfall and sauna, and make sure you sample one of the local craft beers.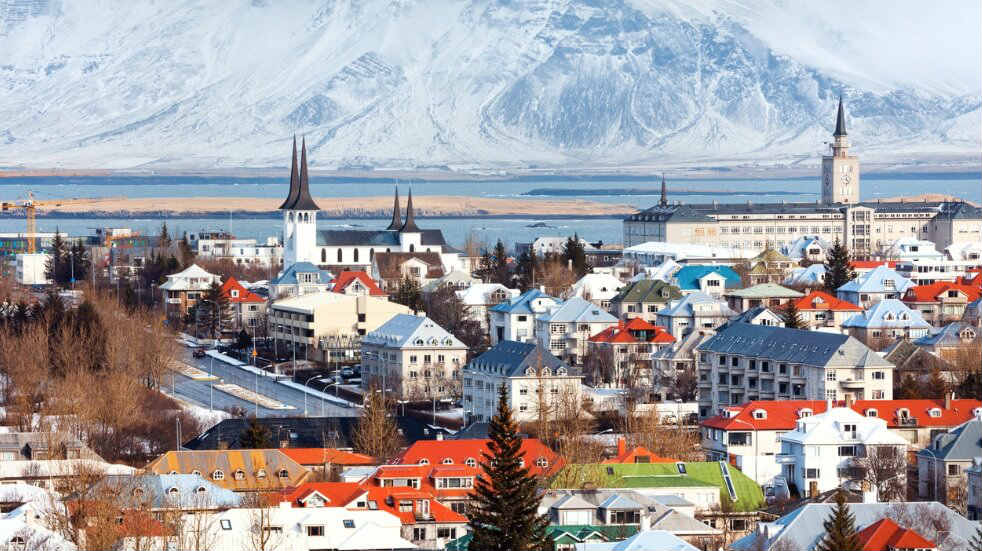 ---
6. Cagliari, Sardinia
Sardinia's vibrant, unpretentious coastal capital is emerging as a city break favourite in the mild and mostly dry winter months. Get your bearings by climbing the two towers, Torre dell'Elefante and Torre di San Pacrazio, delve into the maze of narrow cobbled lanes, steps and archways of its old town, Il Castello, and admire the 14th-century Cathedral of Santa Maria. Don't leave without sampling mouthwatering cheeses and pastas at the San Benedetto market and stretching your legs on the Poetto Beach, which is over five miles long.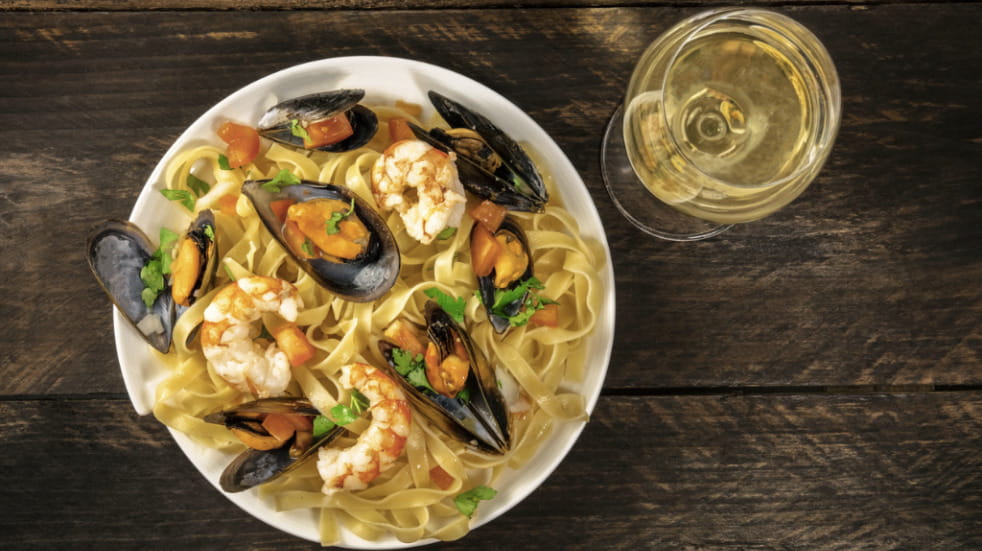 ---
7. Budapest, Hungary
It doesn't matter how chilly the Hungarian winter is, you'll soon warm up in one of Budapest's thermal baths. The city sits on almost 125 thermal springs and 'taking the waters' has been a part of everyday life for centuries. Aside from its elegant cafés, arty 'ruin' bars serving craft beers, a mighty river, a lake ice rink, and a Royal Palace filled with museums and galleries, winter also brings a host of festivals, known as Farsang, with balls, parades, and general overindulgence on treats including the special doughnut-like szalagos farsangi fánk. Naughty but nice.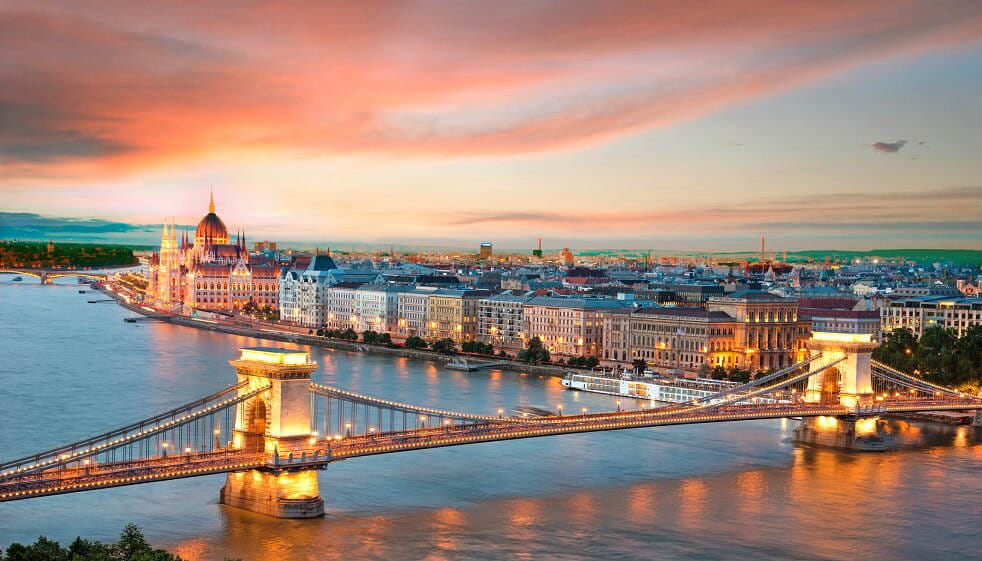 ---
8. Palma, Majorca
Much of Majorca closes down in the winter months, but life goes on as usual in its vibrant capital - without the holiday crowds. It's the perfect time to see the works of Picasso and Miro at the Es Baluard contemporary art museum and wonder at the Gothic grandeur of the city's cathedral. Hire a bike and cycle along the promenade around the bay or if it rains (it rarely does), spend a few hours at the Palma Aquarium. Go in January and be swept away by Palma's Sant Sebastià Festival, when the streets come alive with free concerts, parades and bonfires.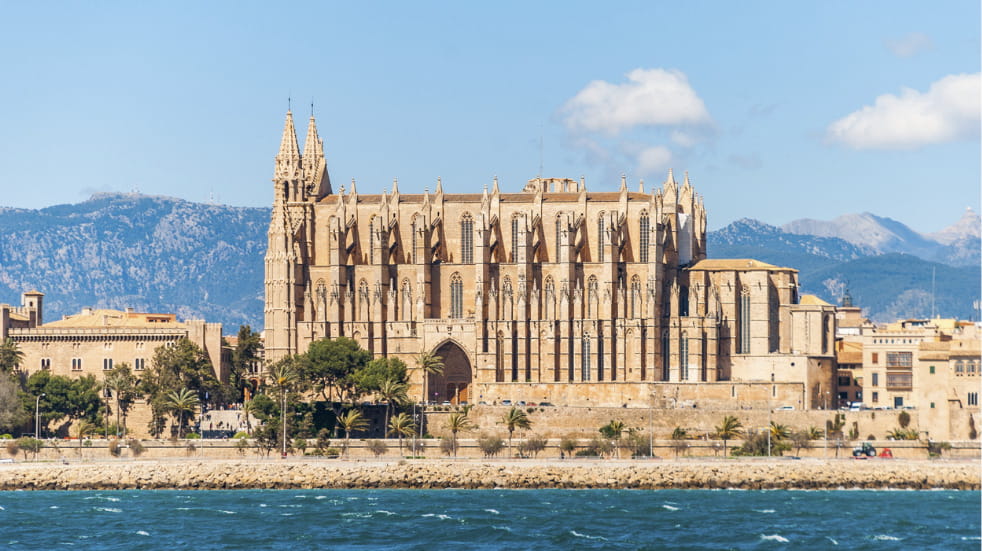 ---
9. Strasbourg, France
In winter, Strasbourg's picturesque old town, a UNESCO World Heritage Site, could be straight out of a fairytale with snow-covered half-timbered houses and cobbled squares. It's famous for its Christmas markets, but still feels festive long after the big day. Warm yourself with baeckoffe – a hearty stew of pork, mutton and beef marinated in wine and baked with potatoes – try the local eau de vie, sweetened by fruit, and climb the cathedral tower for stunning city views.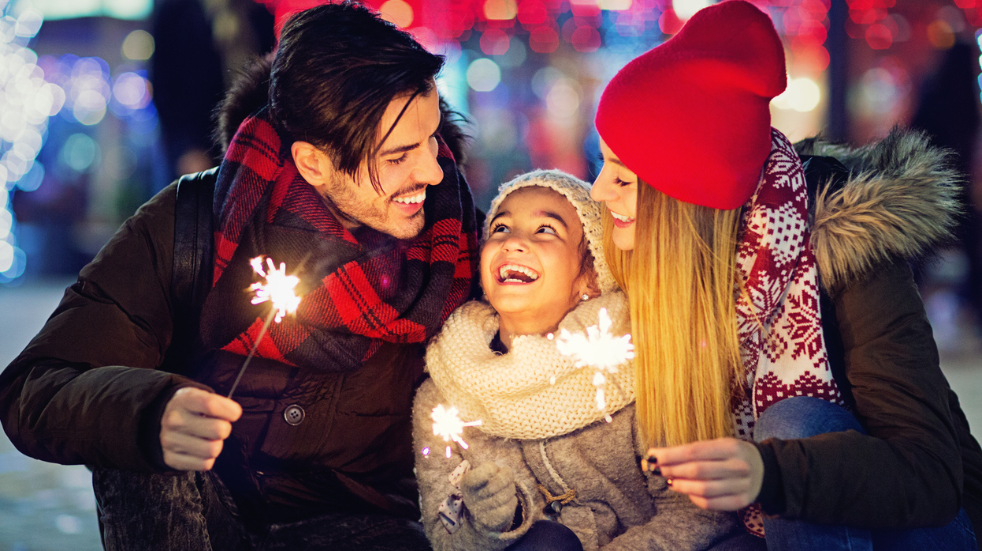 ---
10. Bergen, Norway
Beautiful Bergen is now more affordable thanks to low-cost flights from the UK. Take the Fløibanen funicular to the top of Mount Fløyen to see the city's cobbled streets lined with colourful old wooden buildings, pretty harbour, boutiques and cafés twinkling with fairy lights, and islands and fjords beyond. If there's enough snow, you can sled your way down floodlit paths back to the city. Go in early December for the Festival of Lights, when thousands flock with flaming torches to Lille Lungegårdsvannet lake to see the lighting of the Christmas tree.